NEW!

Corner & Top 10


Concert Calendar
& Mailbag


Comprehensive Index


New CD Reviews


Index to Artist Guides
NEW!


Best of 2022

The Original Chart (1990-2010)

21st Century Chart (2000-2020)
NEW!

The New Generation Chart (2010-2030)
Southern Soul CD's, MP3's


Best of Pages
About the Music
About Us
Links
Home

"Think About You"
Luther Vandross (Blast From The Past!)
Composed by James Porte and Luther Vandross
Listen to Luther Vandross singing "Every Time I Think About You" on YouTube.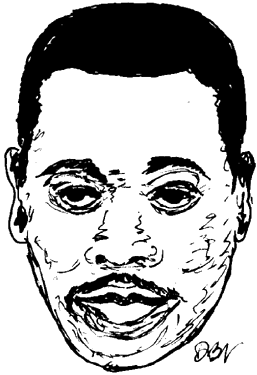 "Think About You." Why has this admittedly lovely song--pop in nature, pop in essence--become such a durable hit on bluesy Southern Soul stations? As your Daddy B. Nice writes this at the end of December 2006, "Think About You" (from the 2003 Luther Vandross album Dance With My Father) is still playing on prime time drive time in the heart of the chitlin' circuit.

"Bought a pillow for my room.
(I thought about you.)
Heard Alicia sing a tune.
(I thought about you.)"

Does its longevity stem from its understated, Southern Soul-like production, or its sweet Southern Soul mid-tempo rhythm, or is it the soft, atmospheric "synth" arrangement that causes Southern Soul listeners to constantly crave more?

"I was standing in the rain.
(I thought about you.)
I was riding on the train.
(I thought about you.)"

Like Freddy Jackson's "Dream On" title tune from the King Of New York soundtrack, or Bobby "Blue" Bland's genre-crashing rendition of "What A Wonderful World," "Think About You" has become the de facto tribute record for the late Luther Vandross, putting the towering R&B artist front and center on the only stage he perhaps had left to conquer: the funky, overlooked charts of the chitlin' circuit.

The overwhelming popularity of "Think About You" on the Stations of the Deep South is even more surprising than, for example, the chitlin' circuit chart-busting of R. Kelly, whose "Step In The Name Of The Love" has become just the latest in a string of crossover hits (into Southern Soul) for him. Still, the success of Vandross' "Think About You" is unique and unexpected.

Along with Michael Jackson, Whitney Houston, Stevie Wonder, Prince and a handful of other black performers who bridged the music of the sixties and seventies with the music of the nineties and 00's, Luther Vandross was a household name for a generation. For so long, in other words, there was no reason to play him on a cutting-edge Southern Soul outlet. His music was as familiar and transparent as the air the black community breathed. Vandross was the current generation's Johnny Mathis; his catalog defined what the next generation would come to call "midnight soul."

But let's face it: it wasn't Southern Soul. And forgotten in the homage to his passing is the undeniable fact that prior to the release of "Think About You" and "Dance With My Father" (Dance With My Father, J-Records, 2003), Southern Soul deejays by and large ignored Luther Vandross. Their reasons were both economic and stylistic.

Let's not forget that we're talking about a performer who sold over twenty-five million records. That's an inconceivable amount to a Southern Soul (or most any other) musician. Vandross was the aural equivalent of a gleaming super-stretch limousine and the epitome of what would come to be called "urban" R&B. Not to mention that he was "up"--all through the eighties--when everyone else in R&B was "down," unable to get within a sniff of a commercial recording contract.

Nor did the Vandross catalog fit the "raw" nature of Southern Soul. Where Vandross was slick, Southern Soul was rough. Where Vandross thrilled the listener with disco-like crescendos, Southern Soul was simple and direct. In short, for much of his career Luther Vandross personified the kind of "soul" Southern Soul was a reaction against.

That was the gap that Southern Soul deejays perceived between the monolithic entertainer and the struggling artists of Southern Soul R&B. Besides, the listener could always turn the dial and find a Vandross tune.

When Song For My Father, which turned out to be the artist's last CD, appeared in 2003, it was the "personal" title tune that garnered all of the attention. Vandross had written it a year earlier and knew it was special, talking it up as one of his best. A marvelous song, it was a recognition on the part of Vandross of the currents of R&B change blowing in a new direction. The result, "Song For My Father," was lauded as one of the most compelling songs Luther had ever recorded.

Little was said of "Think About You" at the time, but the melodically graceful song with its reference to Alicia Keys ("Heard Alicia sing a tune"), stuck in the heads of audiences long after the title track faded. It dominated varied stations' airplay during 2004 and 2005 and, with Vandross' passing, the song took on a second life.

That is the "gap"--the canyon of differences--which "Think About You" bridged with such assurance. Luther returned to the most hardcore and purist audience in the black community--the Southern Soul audience--and presented them with a song so magnificent in both conception and execution that the chitlin' circuit rightfully accepted it as a gift, and has been playing it in equal parts pleasure and remembrance ever since.

Finally, "Think About You" is the "door" for Vandross fans to enter the world of Southern Soul, where they will find ample songs like "Think Of You": "What Do You Do (When You Love Somebody)" by Little Milton, "I Love Me Some You" by Willie Clayton, "I'm Going To Bite That Line" by newcomer Aaron Young, "When We Touch" by Floyd Taylor (Johnnie's son), "I Found Love (On A Lonely Highway)" by Jeff Floyd, and "I Found Love" by Robert "The Duke" Tillman, to name just a few.

--Daddy B. Nice
About Luther Vandross (Blast From The Past!)
Luther Vandross was born far from the Delta, in the Bronx, New York, New York. His parents were entertainers, and Luther moved into the music business as an in-demand back-up singer and studio professional in the seventies.

Vandross produced a series of highly popular songs and albums in the eighties that defined romantic soul. His success was astronomical. While most rhythm and blues musicians were unable to find record contracts or tour work during the decade due to the demise of both soul music and disco, Vandross thrived.

If the seventies could be called his "formative" decade, and the eighties the decade in which he stormed the palace of R&B and reigned over it like a king, then the nineties were arguably the decade in which Vandross became known to the greater world. With the release of The Best of Luther Vandross...The Best of Love (Epic, 1989), a greatest-hits album containing the then-new track "Here and Now," Vandross crossed over into the top of the pop charts.


More R&B and pop hits followed, although Vandross never became a fixture of white popular culture on the scale of Michael Jackson, Stevie Wonder or Prince. He remained a "black" artist, savored and appreciated above all by the black community. In later years a succession of compilations and "greatest hits" collections provided a steady impetus to his career.

Vandross, who had long struggled with diabetes, weight, and other health problems, suffered a stroke in April of 2003. He resumed varying but limited degrees of activity for another two years before succumbing in Edison, New Jersey on July 1, 2005. He was only fifty-four years old.

Song's Transcendent Moment
"Bought a pillow for my room.
(I thought about you.)
Heard Alicia sing a tune.
(I thought about you.)
It sends my rocket to the moon
Every time I think about you."

Tidbits
1. "I woke up this morning/With you on my mind/ It was a dream/ I had to call to tell you about/ We got married/ We had two kids/ One was a boy/ The other was a girl/ The girl was named after you/ The boy was named after me/ And don't you know/ You made my dreams come true."

These are the words to an unknown song by an unknown male artist your Daddy B. Nice heard on Deep South radio in 2005, although the official release of the song could have come earlier. Beyond its beautiful melody and lyrics, the track appropriates the exact chords, timing and the bulk of the melody of Luther Vandross' "Think Of You".

It's a beautiful song that stands on its own, and it may even be preferable to Vandross' "Think Of You" to a listener inclined to Southern Soul textures. Although more one-dimensional in arrangement and production, the vocal is mature and connects emotionally, due to the scarred but enthralling skill of the singer.

So whose song came first? A betting man would have to believe "Think Of You," but you never know. If you have information on this track, e-mail Daddy B. Nice at daddybnice@southernsoulrnb.com. The rest of you: stay tuned. DBN

2. So Amazing: An All Star Tribute to Luther Vandross
(J-Records, 2005) is a great new compilation of Luther Vandross hits sung by seasoned stars like Stevie Wonder, Aretha Franklin and Donna Sumner, not to mention new-on-the-scene performers like Angie Stone, Wyclef Jean and John Legend.

3. August 11, 2007. A four-disc, 53-track boxed set--Love, Luther (Sony/Legacy)--is scheduled for an October 16, 2007 release. The compilation, which includes six previously unreleased songs, purportedly traces Vandross' career from his humble beginnings as a jingles singer and arranger-to-the-stars through his quarter-century at the top of adult soul: 15 platinum records and 30 million records overall. DBN.

If You Liked. . . You'll Love
If you liked the Tommy Edwards' classic, "It's All In The Game" ("Many a tear has to fall. . . But it's all. . . In the game."), you'll love Luther Vandross' "Think About You."
Honorary "B" Side
"Dance With My Father"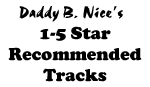 Think About You


CD: Dance With My Father
Label: J-Records






Dance With My Father


CD: Dance With My Father
Label: J-Records






Never Too Much


CD: Super Hits
Label: Sony






Power Of Love/Love Power


CD: Essential Plus (CD & DVD)
Label: Sony






Anyone Who Had A Heart


CD: So Amazing: An All Star Tribute to Luther Vandross
Label: J-Records






Superstar


CD: Essential Plus (CD & DVD)
Label: Sony






The Closer I Get To You


CD: Dance With My Father
Label: J-Records






Here And Now


CD: Greatest Hits
Label: Sony


Sample or Buy
Greatest Hits




So Amazing


CD: Greatest Hits
Label: Sony


Sample or Buy
Greatest Hits