August 1, 2020:
Jeter Jones Checks In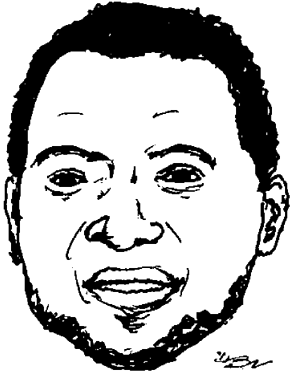 First let me say it is an honor to be an entertainer. My government name is SFC (retired) Gary Charles Jones aka Jeter Jones. It seems like yesterday that I started my journey in Southern Soul/ Blues music. I'm am still learning so much and yes I am evolving. I sat goals that have helped me. Winning Blues Critics Artist of the Year 2019 was one of them. My motto is humble & hungry, I pray to someday become an ICON in my genre during my time. Yes Slack is the executive producer on my MuFassa CD, along with some new blood on "Mind playing tricks on me" produced by Chris "Bubba" Washington whom is also my band leader. Having Sir Charles Jones as my mentor is also a plus. JBE is about bring some new heat as WestDawn, Tasha Mac, & Volton Wright Are about to drop their debut Albums. Hot producers like J-Swagg, DJ Scruggs, and Chris Bubba Washington have also joined the camp. Being a great artists has been a goal but consideration as a great Song writer will also keep some checks coming in. Here in Shreveport La, at JBE, we are working hard to make our mark and gain respect for our genre in this industry. Southern Soul is the new Hip Hop, and I pray that we can gain respect for this genre thru great music. Thanks for all the people that come to see me cut up every weekend. I have had a hand full of weekends off since 2016 which is a blessing. I wanna thank the fans for making me a Kang. Peers call me the hardest working man in Southern Soul, I say that the work I do shall speak for me. Thanks to Bobby blue bland, Johnny Taylor, ZZ Hill, Marvin Sease, Little Milton, Muddy Waters & many more for giving me a great blue print for being a blues man. At the end of my day when they say who started that Trailride/Cowboy Blues they will mention da king in the South "Kang Jeter" "MuFassa.. Keep being Hard but Fair on us. Come Come.... Thanks so much for your time.

Jeter Jones

Be Safe

Him

PS. Can I get my picture drawing changed to my cowboy hat and beard.

Lol

Read Daddy B Nice's five-star CD Review of Jeter Jones' "Mufassa" album.



July 29, 2020:
Concert Question: Canton Mississippi show August 1, 2020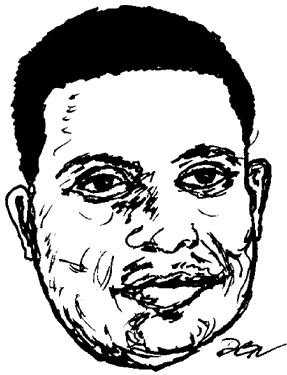 Daddy B Nice

Have this show been postponed Madison County Amusement Park, 850 Sulphur Springs Road, Canton, Mississippi (Jackson). Blues & Horse Show.

Camille

Daddy B Nice replies:

As of a couple of days ago, the concert was still on. And it was only announced a couple of weeks prior, so the chances of it going forward are good. The promotion does not carry a phone number. Your best confirmation would be to listen to radio station WMPR, Jackson, Mississippi (landline or online), where the ads are running. (Afternoon best.)



July 13, 2020:
Looking To Buy Music Letters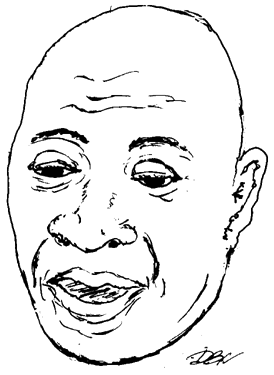 Good morning.

Do you have the cd's from Bishop Bullwinkle? And what is the price?

My mail address is...

Wilfred

__________

Hello,

My mother has been looking for the track "Same Old Bullshit by Lady J". Could you please tell me, how I could obtain a copy of track?

Thank you,
Jasmine

___________

How can I buy some CD from you...do you have a phone number to place the order?

Anthony

____________

Good evening!!! Hope all is well. I am a DJ from South Carolina looking to join a record pool service that provides Southern Soul/Liquor House Music. I have everything else I need but I don't get enough Southern Soul from the record pools that I am currently a member of. Do you know of a record pool that provides what I am looking for? If so, please point me in the right direction. Thanks and be Blessed.

William

___________

Greetings,

I'm interested in the songs you have listed on the News & Notes on July 1, 2020. Do you make Cds for purchase? If so, how much?

Thank you for your time.
Gladys from Maryland

___________


Daddy B. Nice replies:
There are links to buy mp3's and CD's on most of the pages (which number in the hundreds) of this website. So for Bishop Bullwinkle, for example, simply go to one of the indexes and find the product in his artist guide. Daddy B Nice also has a CD Store with links to product retailers that spans twenty years or more of southern soul music.

On Lady J's "Same Old Bullshit," Daddy B Nice has made an exception to his rule in the past and mailed out his personal copy, but I suspect that practice has "gotten around" and I can no longer afford to flaunt copyright law indefinitely even though the song is out of print. Sorry on that.

Finally, on the record pools, I must confess I don't know enough about them to offer an intelligent answer. If you sell, distribute or publicize southern soul music, contact the artists you like and ask them to send their music to you. They will be glad to do it.

With the demise of CD Baby, you can also find tons of southern soul music for sale at Blues Critic.

*********




Product, comments, information or questions for Daddy B. Nice?
Write to
daddybnice@southernsoulrnb.com
********


July 3, 2020:
Quick Hits: Artists & Readers Respond To Daddy B Nice's New Phone-Friendly Website
******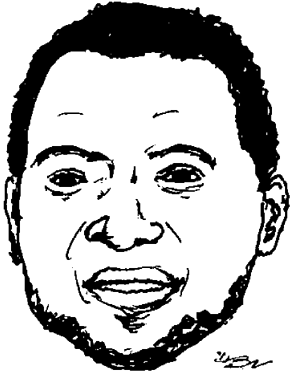 Thanks for giving us your honest opinions, I have built my name and brand off your critical assessments of me. My goal been to prove that I belong here and to make my mark on this music.

Kang of Trailride blues...

******

The new site look great. Not a cool, but handsome layout.
1) I find it easy to navigate.
2) Is there, or will you have an archive for CD reviews older than 2019? That would be fine.

Tommy Lofgren

******

Thanks

CLJ

******

You are one of the best parts of Southern Soul and I want you to know you are forever appreciated.

With kind regards,

Rosalyn Candy

******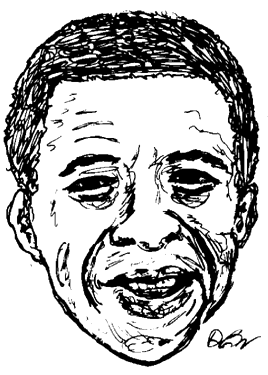 Long time! Glad to see you are still motivated and doing well. Thank you for all you do, it is important and appreciated. Well being a writer, who is for now indefinitely inactive, by choice, I would probably like to see a page for recognizing or remembering just Southern Soul songwriters just in case I never write again. David Brinston came by on New Year's Eve, he has a new album, it's HOT! Good hearing from you, Daddy!! Blessing!

ThatStokesGirl

******

Thank you

Mr. Amazing

******

Just wanted you to know if you ever need anything just Holllaaaa!!!!!!!

Love the new site. Love the new changes!!!!

DJ Sir Rockinghood

******

Thanks for your contributions to Southern Soul Music.

DJ Mr. Melvin

******

Congratulations love..I just love it. It is so well organized and convenient. Thank you for helping us stay in the loop. Pray that your year will be like no other...b blessed

Annie Washington

******

Wow! I can't believe I'm not in the top 5...

Darnell (Da Bachelor)

******

Interesting reading and good news for all the artists. Thanks for sharing

Cheryl Russell

******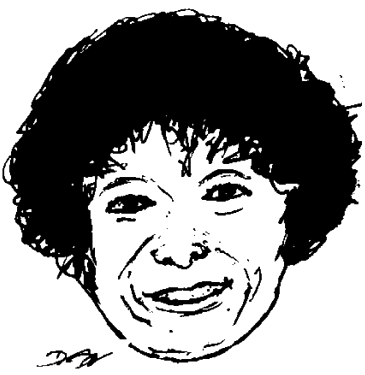 As Always...Very Much Thanks for All You Do...

"LGB"
Linda Gray Barnwell

******

Just finished checking out the new site. LOOKS GREAT! I use it to compare how things are going on a unilateral basis. You have really put some effort into the project and it shows. Sign me, Waiting for the finished product".

Gus (Daddy-D) Weiss

******

I also wanted to ask your thoughts on putting a link on your page for 'DONATIONS' to Daddy B, a GoFund Me and/or CashApp. I believe your followers & SS artists would gladly contribute to you because what you do for the industry is priceless.! Have a good day. Keep in touch.

L.S.

******

Improvement. Thumbs up.

Blues Critic

******

Congrats on all of your many accomplishments and endeavors. I've heard so many great things about you and your work. What an honor to learn of you making mention of my work amidst your renowned platform a while ago. I simply can't thank you enough. You are quite a legendary music industry leader! Thanks for paving the way for groovy artist like myself. If there's ever anything I can do for you, please let me know.

Coco Wade

******

got cha, this is great. looking forward to it

Doctor Luv

******

Keep em coming

Brenda Basey

******
Visit Daddy B Nice's new, phone-friendly website.





**************
Feedback, comments, information or questions for Daddy B. Nice?
Write to
daddybnice@southernsoulrnb.com

**************

**********



***********

June 13, 2020:
Bobby Rush Speaks Out On Black Lives Matter
(Posted on the Blues Debate and Discussion page on Facebook):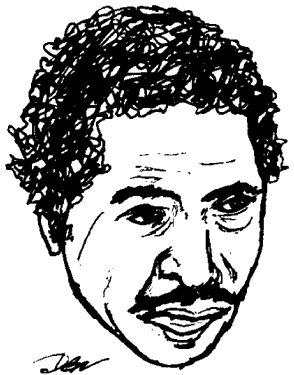 My name is Bobby Rush. I'm a blues singer for over 65 years. I'm so sad to see all of what's going in the world today. It has happened before, but this time it's different. The Coronavirus, the knee on the neck of George Floyd, and so many other things happening to Black people overall. It reminds me of myself as a Black man…how the foot or a knee has been on my neck all of my life, one way or another. It's mostly been blocking the opportunities: to advance myself, to get a job to take care of my family, to play music in places that white bands played in. If I did get to play there, it was for less money, sometimes no money at all. It was because I was a black man playing the blues. When a white band plays the blues, the same music he or she sings, gets more money than black bands.

At first I was hesitant making a statement about how I feel about all of this going on right now. I'm so sad about a few bad police officers, how they control and treat you when your black. That doesn't mean all police are bad. Just a few bad apples, make it's seem like all police are bad, when it's not so. I'm so glad to see people are marching peacefully about Black Lives Matter, not only Black Lives Matter, but the men and women who want to see a change in the laws to protect the rights of all people regardless of the race, creed, color of their skin, in this case especially, black lives matters. After all this marching is over, I hope some changes will be made.

I remember Martin Luther King Jr. and the Civil Rights Movement in the 1950s and 60s. I remember when MLK Jr. was shot down in Memphis, my hope was shot down also. For many years now my hope has been a shadow, it seems like the more things change, the more it remains the same. But now, I have hope again. The death of George Floyd has given me a fighting hope, that we will do something about it. We must be United, as all for one, and one for all.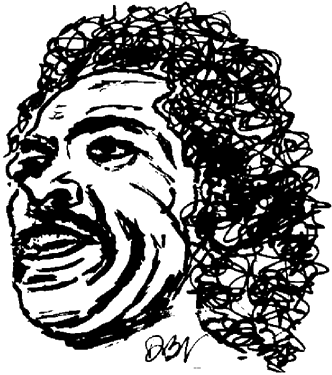 To the Floyd family: I'm praying for your strength and that you be strong. Things like this brings out the fight in all of us. All over the world people's lives are being touched in some way. That's why people are Marching peacefully, Black, White, Brown, Yellow, Tan, all walks of life, especially the young people. They really give me hope. A man or woman can live a long time without water or food, but they can't live long without hope. As bad as things are right now, I have hope.

So let's keep hope alive, the faith, on a local level and a national level, we must Vote in what you need in, Vote out what you need out. So I'll do all I can do, while I can do, so when there comes a time I cannot do, I won't regret what I did not do.

Yours truly,
BOBBY RUSH





**************
Feedback, comments, information or questions for Daddy B. Nice?
Write to
daddybnice@southernsoulrnb.com

**************

**********



***********

June 1, 2020:

RE: Sir Charles Jones' "Still In Love" Commentary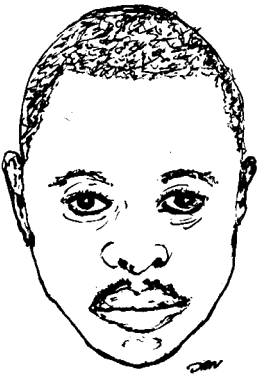 Dear Daddy B Nice,

I'm a longtime fan of the website. Thank you for what you do. And I know you and Sir Charles have tons of history going back to the beginning. Your Comprehensive Index on him is as long as the Bible. Still, I have to take friendly exception to your comments on Sir Charles' new song, "Still In Love". I agree with you that the verses are the best part, but I don't think the chorus ruins the song, as you do. I see it has 100K YouTube views. In the commentary you said you would give it some time, but I haven't seen an update. Have you changed your mind about "Still In Love" in the three weeks since you wrote it?

Luther

Listen to Sir Charles Jones and Jeter Jones singing "Still In Love (With You)" on YouTube.

Daddy B Nice replies:
Thanks for the thoughtful letter, Luther. Right now I'm "feeling it" for Sir Charles Jones. He's got Tucka passing him on the left and Pokey Bear passing him on the right and Wendell B and Jeter Jones stepping on his heels. Isn't it within the realm of possibility for the King of Southern Soul to feel a little "tight" (which is what I sense in that chorus)?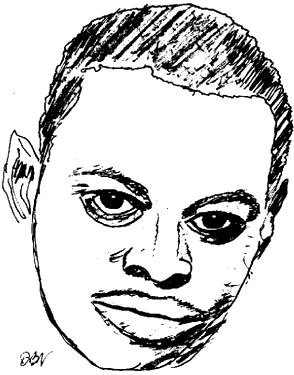 For the readers' benefit, Luther is referring to Daddy B Nice going "off the deep end" in the middle of May on Sir Charles' latest single, "Still In Love (With You)," posting my gut-wrenching "why-I-don't-like-it" on Sir Charles' artist-guide page. I still considered it unfinished and had an "Under Construction" sign on it, but I couldn't come up with anything new to say and so it sat. and sure enough, behind my back, the thing went near-viral.

But let's go back to what makes the song so good, the peaceful and meditative place conjured in the verses. "The verses are those of a #1 hit single. The "I was just thinking…" verse is perfect—as good as anything Charles has ever done--maybe the best. That tempo, that emotional evenness, suits him. And when Jeter takes a verse, it's a beautiful variation. But then, coming into the chorus, Charles wants to crescendo, and from there it explodes into a wholly different, hyper-emotional tone.

The chorus is not even hummable, and at the tail-end of the first chorus, Charles literally screeches that ascending phrase of "Yes, I am!" Three weeks later, I think there is a melody in that chorus, but Charles chooses to hide it in favor of a more dramatic peak. It's as if Charles is trying to "bully" the song, get rough with it. But it's supposed to be a profession of love, like in the verses, isn't it?

One thing I'll say, Luther. I'll take a Sir Charles Jones who puts out 3 albums in 2 years any day. Charles is engaged. If you're paying attention, you know he's all over the place. And if Charles is engaged and happy, I'm happy, because it's good for southern soul.

Read the original commentary at "Sir Charles" (New Album Alert!)





Feedback, comments, information or questions for Daddy B. Nice?
Write to
daddybnice@southernsoulrnb.com

**************
**********



***********

May 14, 2020:
RE: BETTY WRIGHT
I never had the opportunity to get to know Betty Wright, but her death hits me very personally for two reasons:

1. Her son Patrick was shot to death in 2005; in 2014, she released the song "Dry Well," which she had written in his memory. One of my dearest friends in life lost her own son to similar circumstances in Chicago in 2016, and I can never listen to "Dry Well" without thinking of her, what she went through, and what it has taken for her to pull herself back together and keep going.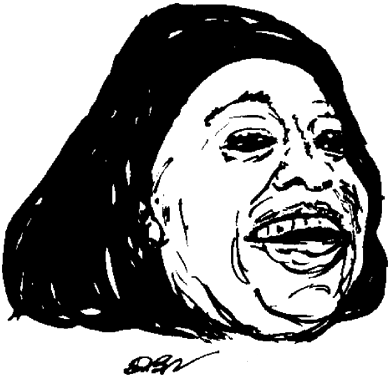 2. Another of my dearest friends in life, Denise LaSalle, received a remarkable gift from Betty Wright -- a gift she didn't even know she was receiving when it came to her. It was late 2017, and Denise had been going through a health crisis following her leg amputation; she was in a medically induced coma at Vanderbilt Hospital in Nashville. Here's how she tells the story in her autobiography, Always the Queen:

"It was during this time that I experienced a miracle. Again, I don't remember it, but my husband says that Betty Wright had started calling from her home in Florida to see how I was doing.
"I knew Betty somewhat, but we had never been anything more than just cordial friends. For some reason, though, when she found out what was going on, she began checking up on me, calling to ask Wolfe [Denise's husband] about me, always staying in touch. So there I was, in a coma, and Betty called my room and asked Wolfe, 'Can I sing to her?'
"Wolfe put the phone to my ear, and Betty sang the gospel song, 'Your Grace and Mercy Brought Me Through.' She sang the whole song to me over the phone, and my husband said that as she was singing, my eyes started moving, and I started trying to move my lips a little; it was like I was coming back from somewhere far away. As she came to the end of the song, he says, I smiled and I started whispering the words: 'Brought me through . . .'
"He says he got so excited he could barely contain himself. He grabbed the phone back and told her, 'Betty! She's coming alive! She's coming alive again!' And from that point, I started talking. That was the beginning of my recovering from that.
"Betty had been through a lot. She'd had a son who was shot to death in 2005; she wrote her song 'Dry Well' in his memory. Then her career had kind of fallen off, and she was trying to build it back up again. But she was there for me. It was like she'd been called to me; someone I didn't even know that well, who came into my life and showed by her prayers and her spirit what the power of God can do."

David Whiteis

Daddy B. Nice notes:

David Whiteis is the co-author of Always the Queen:
The Denise LaSalle Story, just published by University of Illinois Press. Read Daddy B. Nice's book review.



May 9, 2020:
Greetings From "Hole In The Wall" Cafe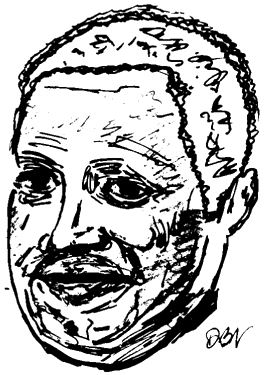 Daddy B Nice

I am from Conway Ar. I own and operate a restaurant named..."The Hole In The Wall " I used Mel's music to his song and put my lyrics to it I put it on youtube and on my Facebook page, the Hole in the Wall cafe catering and events, trying to stay afloat during this madness. Thought y'all might get a smile out of it! I don't have the rhythm nor the singing abilities as Mel, but I can cook standing right beside any of my soul brothers and sisters!! Hope y'all enjoy this!! Don't laugh to much!! Be blessed and safe!!

Toni

Daddy B Nice replies:

Toni, I hope you and "The Hole In The Wall" cafe/catering are hanging in there. Maybe more catering these days? I love the name of your restaurant and the fact you know the Mel Waiters song. Now that I read your letter more carefully, I see you actually have a video on YouTube--there was no attachment or link. If you meant to send one, you can still do that and I'll share it with the readers. In the meantime, I'll recommend they stop by "The Hole In The Wall" cafe in Conway, Arkansas!





**********



***********

May 5, 2020:
Correction
Hi!

First I would like to thank you for reviewing my CD Compilation Unkle Phunk's Juke Joint Vol.1. Just for note and thought, I wrote and produced Talk In Your Sleep by Vickie Baker. So for the record it was Unkle Phunk who wrote and produced Talk On Your Sleep by Vickie Baker. Thanks in advance and once again its an honor to be in your charts and look foward to continuing bringing you good music to listen and play.

Unkle Phunk

Read Daddy B Nice's review of Unkle Phunk's JUKE JOINT, VOL. 1.



May 1, 2020: Thank You Letter
Thank you
Dear B Nice,

To those that may not know, my name is Mose Stovall aka The Velvet Voice! First off i'd like thank Daddy B Nice and Southern Soul RnB for all your continuous hard work and Dedication to the Southern Soul Community! I've been apart of this family for quite sometime time now! Thank you for recognizing Me featuring my father Eddie Stovall aka Big Daddy E for Whiskey Drinking Woman which was produced By Snatch Nelson and Fatt Catt Records. I'm also alumni of the Daddy B Nice's 21st century Top 100 Count Down with "Don't Stop The Music" Produced by Austin Hall and Rob Harris For Soul 1st records! It a honor to be apart of the family! Please be on the Look Out for my New Album Titled "Family" Ready for Release right now! It Features songs produced by Ron G Suggs, Snatch Nelson, Beat Flippa and Kelvin Benion. 85% Written by Mose Stovall. Featuring other writers Big Bird of Durdy Music and Eddie Stovall aka Big Daddy E. I also love reading reviews and keeping up with the new and old in Southern Soul. I'm signing out. In closing "Let The Music Play!!



************



Send product to:
SouthernSoulRnB.com
P.O. Box 19574
Boulder, Colorado 80308
Or e-Mail:
daddybnice@southernsoulrnb.com
*************
RE: Tyree Neal T-shirt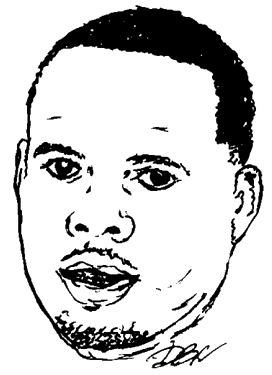 April 16, 2020:

Hello,

Can someone get in touch with me? I went to Tyree Neal's concert and purchased this t-shirt only for them to sale me a dirty and messed up t-shirt. My name is Nettie, I am from Garland, Louisiana now lives in Missouri City, Texas. I would like to get a clean t-shirt and one that the picture is not peeling off. I have never been able to wear this dirty and messed up t-shirt. I don't want to give him or his company a bad review or name, so I'm hoping we can get this resolved as soon as possible. I have attached pictures t-shirt that was sold for $20, just the way it was sold to me after the concert. If we can't get this resolved I will NEVER attend another one of his concerts, but I'm hoping and praying that he will do the right thing in replacing my t-shirt and I will send this one back. Thanks in advance for your time and have a good day. I look forward to hearing from someone soon. Should this not be the correct email address for Tyree Neal, can you supply me with the correct contact information for him or his business manager. I know that Tyree will want to do the right thing and get this misunderstanding right. I'm really shocked that they would sale this type of t-shirt to anyone picture peeling off at the bottom between the last E in Tyree and at the beginning of the N in Neal, it is also dirty.

Pray everyone is being safe with this virus going around.

Sincerely,
Nettie

Daddy B. Nice replies:

Did you ever get a reply from anyone?

Nettie replies:

Hello and Happy Easter, no I have not received a response from anyone as of today. Can you have someone contact me? Thanks for your reply and checking with me. Have a good rest of your day!

Nettie

Daddy B. Nice replies:

First, Nettie, I feel bad because I don't have Tyree Neal's contact info at hand. He sends me material frequently and I should have it, but I don't--it's gotten lost in the shuffle. Second, I'm sure Tyree will be glad to get you a new t-shirt if only he is made aware of it. This kind of thing happens. Third, if you have any CD's or other product by Tyree Neal (of if one of your friends does), you will probably find contact information listed on the cover. You might also search on social media, if you have not done so already. Finally, I'll post your letter in the Mailbag, where Tyree or one of his people will undoubtedly see it and notify me, and I'll hook you up. Now don't hold your breath, but I'm sure Tyree will get this resolved.

Daddy B. Nice

Nettie replies:

Aww...this is so sweet of and I really appreciate you for taking out of your time to reply back to me. I looked on the internet and that's how I found your information. I have not checked social media. I hope he or someone on his team will reach out to you. Again, thanks for your time and continue to be safe. Make it a good rest of your day!

Warm Regards,
Nettie





Feedback, comments, information or questions for Daddy B. Nice?
Write to
daddybnice@southernsoulrnb.com


Looking For A Song Letter: Miss Jody..."Strong Woman"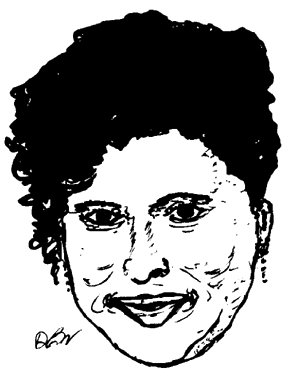 April 11, 2020:

Daddy B Nice,

I'm trying to find this song in any medium. I'd love to download the CD. Or buy it, if one exists with that song on it.

Can you help?

Thx, Lynne

Daddy B. Nice replies:

Lynne, I don't know of any song by Ms. Jody with the title "Strong Woman". I checked with John Ward of Ecko Records, Ms. Jody's label, just to make sure, and he assured me Ms. Jody had never recorded a song by that name.

I have two songs in my music library with the title "Strong Woman": Ricky White's "Strong Woman" and Fat Daddy's "Strong Woman," with Fat Daddy's being popular most recently. But it's hard to believe you would mistake either of these two male singers for a female. You may be thinking of a song by Ms. Jody that actually goes by a different title. That used to happen to me all the time.

*********



********

April 1, 2020:
Looking For The Antecedent To Narvel Echols' "Country Folks Party"
Pictured: Nellie "Tiger" Travis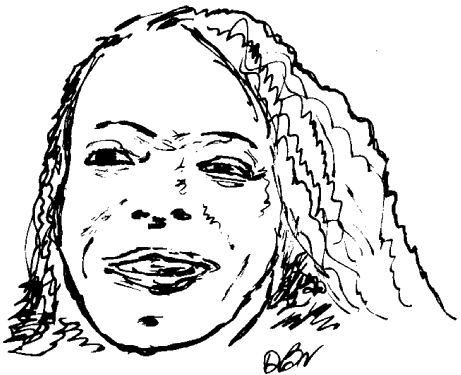 Listen to Narvel Echols singing "Country Folks Party" on YouTube.

hello,

first i want to say, i like your website very much. i'm from austria and its complicate to find new southern soul songs. so i like this very much ??

my question: the song from narvel echols covers some parts of a great old soul song. do you know the original artist?

best regards from austria

Gernot

Daddy B. Nice replies:

Very sorry for the delay, Gernot. Yes, I do know the original artist. It's the Florida disco-era band K.C. & The Sunshine Band doing "Boogie Shoes," and you're referring to the horn charts from the song.

Listen to K.C. & The Sunshine Band singing "Boogie Shoes" on YouTube.

Many southern soul fans know it as the synthesized horn riff from Nellie "Tiger" Travis's' "If I Back It Up," her early-career, signature song. Nellie's writer, Floyd Hamberlin Jr., was the first southern soul producer to lift and use the riff in a southern soul single.

Then, after all this time, there's a run on this horn lick. Not only Narvel Echols in "Country Folks Party". It's also sampled by Avail Hollywood on his latest album BLACK LOCOMOTIVE in the tune "Got To Get It," copied a little in Hisyde's "Hap Here," and used extensively by Blind Ricky McCants & Joe Nice in Blind Ricky's"Sugar Daddy".

Thanks for being such a curious southern soul listener.

*******************



********************

March 13, 2020:
Re: Jeter Jones Concert Venue Change In Dallas March 29th and Concert-Going During COVID 19 Outbreak In General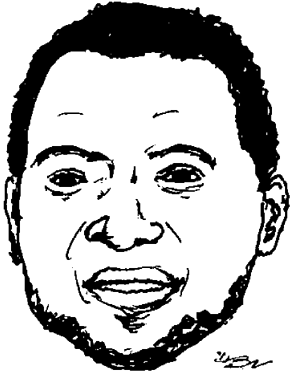 Good morning~~~

I went to Club Odyssey in Dallas to buy tickets for Jeter Jones on March 29 and they said that he's not going to be there. Has there been a change in the venue or the date?? Please advise and thanks.

Kendra

Daddy B. Nice replies:

I'm checking with Jeter on that. Will get back to you.

Daddy B. Nice follows up:

Hi Kendra,

Jeter says that venue has changed to the White Diamonds club. Here are the particulars:

Sunday, March 29, 2020. White Diamonds Bar & Grill, 3906 W. Camp Wisdom Road, Dallas, Texas. Cookie B-Day Bash. Jeter Jones & The Perfect Blend Band and more. Doors open 6 pm. 469-765-7214.

Daddy B. Nice adds:

Although this is a separate and more general issue, Daddy B. Nice recommends that, due to the COVID 19 outbreak, potential concert-goers reach out via published websites, ticket-sellers and phone numbers in the Concert Calendar to insure the events they wish to attend are still scheduled to take place.

See Daddy B. Nice's Concert Calendar.

Kendra replies:

Thank you so much!

*********




Product, comments, information or questions for Daddy B. Nice?
Write to
daddybnice@southernsoulrnb.com
********
**********



***********

March 7, 2020: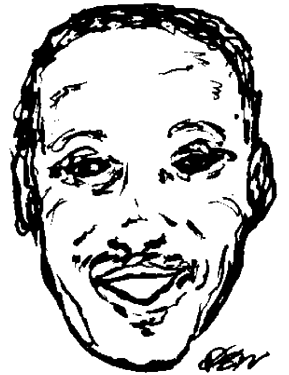 LOOKING FOR A SONG LETTER: Earl Duke's "Salt In My Sugar Bowl"
Hi,

I wanted to know if you could get me a copy of Earl Dukes song salt in my sugar bowl?

Adrian

Daddy B. Nice replies: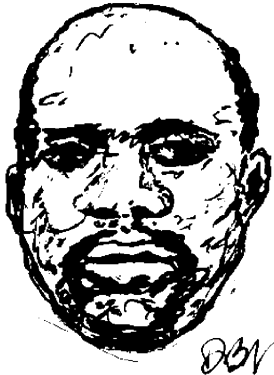 Great song, Adrian. Brings back great memories. Chicago southern soul composer/producer Floyd Hamberlin (Nellie "Tiger" Travis' "Mr. Sexy Man," "If I Back It Up," etc.) wrote this song and "Mississippi Boy" (by Will T.) for a compilation he and Charles Wilson were going to publish. "Mississippi Boy" and "Salt In My Sugar Bowl" were added to the sampler as bonus tracks. (All the other songs were performed by Wilson.) Against Hamberlin's wishes, Charles Wilson went ahead and released the collection on his own, and "Salt In My Sugar Bowl" was never released again under Earl Duke's name or anyone else's. You can still find "Salt In My Sugar Bowl" on the CD at Amazon (along with the original "Mississippi Boy") at this link:

Buy Charles Wilson's IF IT AIN'T BROKE DON'T FIX IT CD at Amazon.

*********




Product, comments, information or questions for Daddy B. Nice?
Write to
daddybnice@southernsoulrnb.com
********

**********



***********



*********




Product, comments, information or questions for Daddy B. Nice?
Write to
daddybnice@southernsoulrnb.com
********


*********




Product, comments, information or questions for Daddy B. Nice?
Write to
daddybnice@southernsoulrnb.com
********


















daddybnice@southernsoulrnb.com
*********************************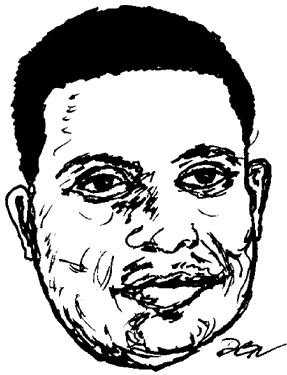 Saturday, August 1, 2020. Madison County Amusement Park, 850 Sulphur Springs Road, Canton, Mississippi (Jackson). Blues & Horse Show. Vick Allen, Terry Wright, Adrena, Fat Daddy, Funky 40. Gates open 12 Noon.

THIS CONCERT HAS BEEN POSTPONED AGAIN. IT WILL TAKE PLACE IN 2021.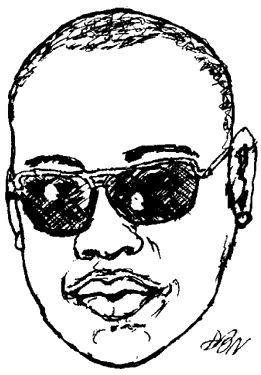 2 pm, Saturday, August 1, 2020. Lithonia Amphitheatre, 2515 Park Drive, Lithonia, Georgia (Atlanta). 3rd Annual Back Yard Boogie Festival. Avail Hollywood & DJ Trac, Jeter Jones, T.J. Hooker Taylor, Wilson Meadows, Carolyn Staten, CoCo Wade, Uncle Wayne, Antwuan Lefthand Lewis & Kollaboration, DJ Mr. Melvin. Gates open 1 pm. 770-265-3023.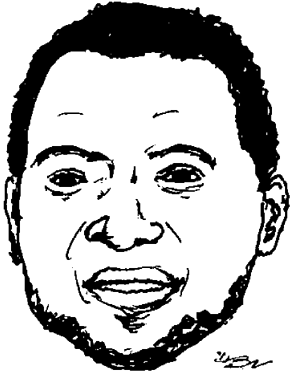 8 pm, Friday, August 7, 2020. Shreveport Municipal Memorial Auditorium, 705 Grand Avenue, Shreveport, Louisiana. 14th Annual Shreveport Blues Festival. Jeter Jones, Pokey Bear, Tucka, O.B. Buchana, Calvin Richardson, Melvia "Chick" Rodgers. 318-841-4000. THIS CONCERT HAS JUST BEEN POSTPONED (8/2/20). IT WILL TAKE PLACE IN 2021.Tickets.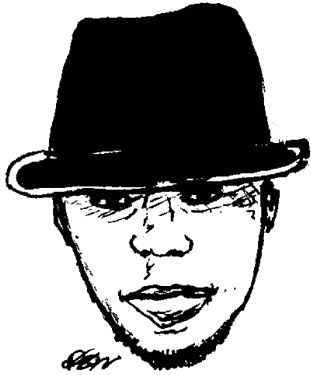 7 pm, Saturday, August 8, 2020. NRG Arena, 1 NRG Pkwy (1 Reliant Park), Houston, Texas. 14th Annual H-town Blues Festival. Calvin Richardson, Sir Charles Jones, Tucka, Pokey Bear, Roi Anthony. 832-667-1400. Originally scheduled for April 11 2020. Was Rescheduled to August 8 2020. NEW DATE is now Friday November 6 2020 7:00pm Previously purchased tickets will be honored for the new date.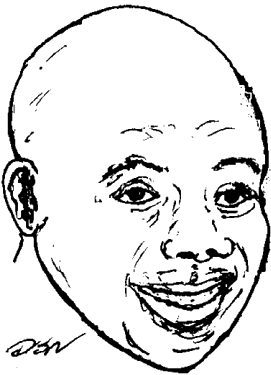 7 pm, Saturday, August 8, 2020. Union County Fairgrounds, El Dorado, Arkansas. The 15th Annual Southern Soul Showdown. T.K. Soul VS. Calvin Richardson. Also Appearing: Donnie Ray, Britt, Kiko. Host: P2K. Deejay: DJ Big Daddy. Gates open 6 pm. 870-866-7441.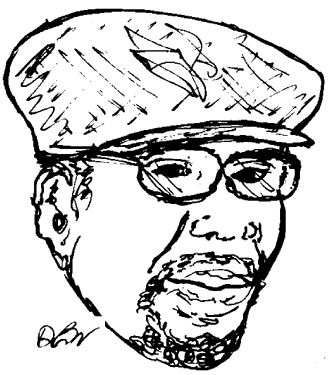 Sunday, August 9, 2020. Backstage Atlanta, 2505 Godby Road, College Park, Georgia. Radio & Records Awards 2020. Performing Live: Wendell B, Mose Stovall, Narvel Echols, King Russell, Zelda Thomas & more. Hosts: Ray Daniels, Siman Baby. Honorees: Shirley Jones, Rickey Smiley, Melba Moore, SOS Band & more. Tickets: 501-612-1802.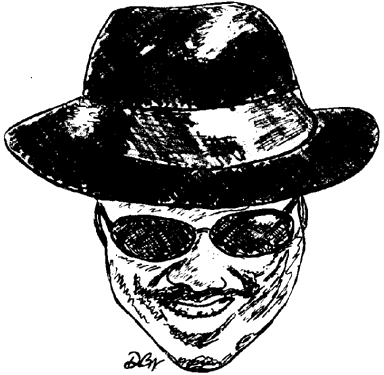 This Concert Has Been Changed to a Virtual Event! Click here for tickets. 8 pm, Saturday, August 15, 2020. The Venue at Horseshoe Casino, 777 Casino Center Drive, Hammond, Indiana. 15th Annual Chi-town Blues Festival. Theodis Ealey, Pokey Bear, Melvia "Chick" Rogers, Lenny Williams, Sir Charles Jones, Bobby Rush, Sir Charles Jones, Nellie "Tiger" Travis. Tickets.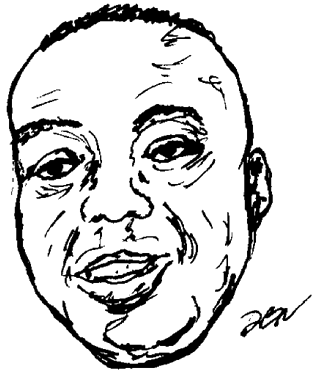 Sunday, August 23, 2020. Benton, Mississippi (near Yazoo City). Summer Fest. Outside event, social distancing. Nathaniel Kimble, Narvel Echols and more. 662-763-8611, 708-200-2575.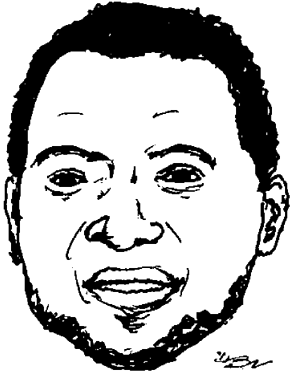 Monday, September 7, 2020. The Ponderosa, 2150 Narcissus Drive, Shreveport, Louisiana. Labor Day Summer Fest. Jeter Jones. 318-572-8052.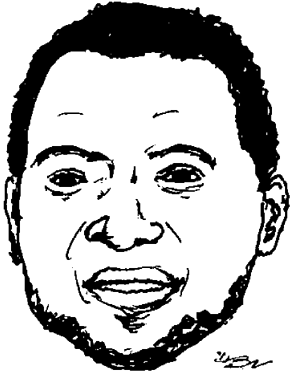 10 pm, Saturday, September 12, 2020. VFW, 317 TX-14, Mexia, Texas. Earl Ray's Southern Soul Boss Bash. Jeter Jones & The Perfect Blend Band, Itz Karma, R.T. Taylor, R&B Pooh, Tasha Mac, WestDawn. Deejays: R.S., Huggie Bear. Doors open 8 pm. VIP with Dinner Available. 254-203-0627.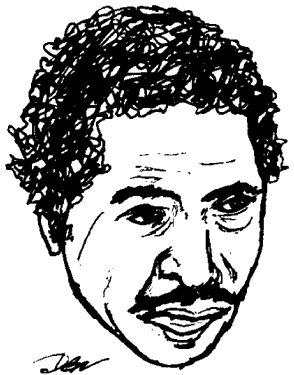 Saturday, September 12, 2020. DeBardeleben Park, 1623 2nd Avenue North, Bessemer, Alabama. 11th Annual Bob Sykes BBQ & Blues Festival. Bobby Rush. This concert has been POSTPONED until 2021! Festival Website & Tickets.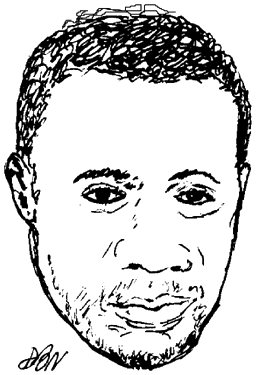 8 pm, Saturday, September 19, 2020. Orpheum Theater, 910 Hennepin Avenue, Minneapolis, Minnesota. Lenny Williams, The Whispers, Stephanie Mills. Originally scheduled for September 19, 2020 at 8 pm, this concert has been postponed until 2021. Previously purchased tickets will be honored for the new date. Tickets.


8 pm, Saturday, October 3, 2020. Indiana Farmers Coliseum, 1202 East 38th St., Indianapolis, Indiana. 2nd Annual Indy Blues Festival. Pokey Bear, Latimore, Lenny Williams, Sir Charles Jones, Theodis Ealey, Nellie "Tiger" Travis. DBN NOTES: This concert is currently going forward as scheduled. Tickets.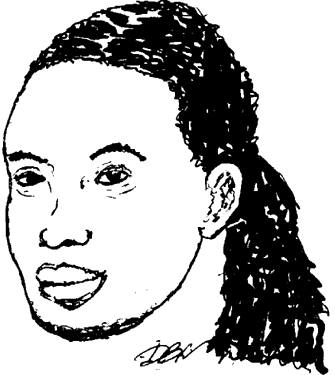 7 pm, Saturday, October 10, 2020. Macon City Auditorium, 415 1st Street, Macon, Georgia. 5th Annual Macon Blues Festival. Tucka, Pokey Bear, J-Wonn, Bobby Rush, Lebrado, Ronnie Bell. Doors open 7 pm. 478-803-1593.


THIS IS THE MAKE-UP DATE FOR THE CONCERT ORIGINALLY SCHEDULED JUNE 21, 2020. 3 pm, Sunday, October 11, 2020. Fitz Casino Tunica, 711 Lucky Lane, Robinsonville, Mississippi (Memphis). Fathers Day Blues Festival. Pokey Bear, Mr. Sam, L.J. Echols, Avail Hollywood, Jaye Hammer, Veronica Ra'elle, Bird Williams. 662-363-5825. Tickets.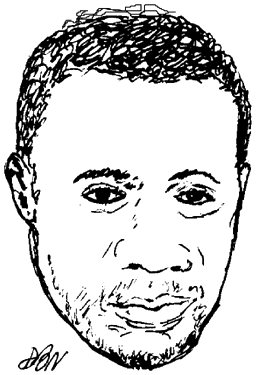 RESCHEDULED FROM March 14 and July 25! 8 pm, Friday, October 16, 2020. Fox Theatre, 2211 Woodward Avenue, Detroit, Michigan. 14th Annual Motor City Blues Festival. Lenny Williams, Calvin Richardson, Sir Charles Jones, Bobby Rush, Theodis Ealey, Pokey Bear. 313-471-6611. Tickets.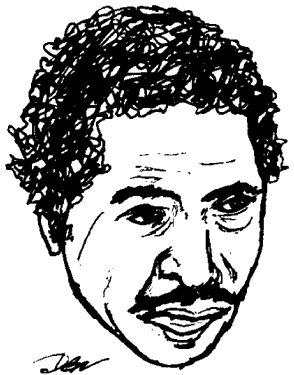 12 Noon, Saturday, October 17, 2020. Tom Lee Park, 357 Riverside Drive, Memphis, Tennessee. 2020 Beale Street Music Festival. Bobby Rush. Gates open 11 am. 901-312-9190. Tickets.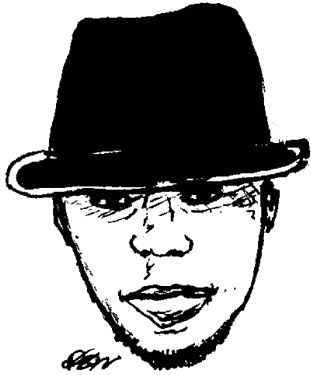 7 pm, Friday, November 6, 2020. NRG Arena, 1 NRG Pkwy (1 Reliant Park), Houston, Texas. 14th Annual H-town Blues Festival. Calvin Richardson, Sir Charles Jones, Tucka, Pokey Bear, Roi Anthony. 832-667-1400. Originally scheduled for April 11 2020. Was Rescheduled to August 8 2020. NEW DATE is now Friday, November 6th. Previously purchased tickets will be honored for the new date. Click here for TICKETS.


************

E-mail concert listings and corrections to:

daddybnice@southernsoulrnb.com

************
©2005-2020 SouthernSoulRnB.com

All material--written or visual--on this website is copyrighted and the exclusive property of SouthernSoulRnB.com, LLC.

Portions of the Calendar may be reprinted if they are accompanied by the Daddy B. Nice logo/image.

Any other use or reproduction of the material outside the website is forbidden unless authorized by SouthernSoulRnB.com.

Write daddybnice@southernsoulrnb.com

***********

********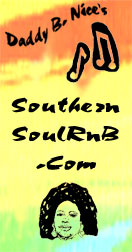 ********