NEW!

Corner & Top 10


Concert Calendar
& Mailbag


Comprehensive Index


New CD Reviews


Index to Artist Guides
NEW!


Best of 2022

The Original Chart (1990-2010)

21st Century Chart (2000-2020)
NEW!

The New Generation Chart (2010-2030)
Southern Soul CD's, MP3's


Best of Pages
About the Music
About Us
Links
Home

"The Chokin' Kind"
Joe Simon
Composed by Harlan Howard
When you're about to "meet your Maker" . . .

When you're about to discover the mysteries of death and what really happens in those pivotal moments of flagging life. . .

When your entire life flashes before your eyes, sorted out and filing past you at breakneck speed, with all the dreck and debris falling away and with all the essential moments suddenly brought into stark relief. . .

Don't be surprised if, in the background, you hear the voice of Joe Simon singing. No, it won't be the gospel tunes, which you've probably never heard anyway, and which for all their devotion only tease your spiritual thirst, not slake it.

No, what you'll hear is the sound of Joe Simon singing "The Chokin' Kind," "Nine Pound Steel," "(You Keep Me) Hanging On" and "Drowning In The Sea Of Love."

These are the sounds that surround the celestial turnstiles outside the "pearly gates" you'll be passing through, each plaintive song laced with some of the most chilling portraits of spiritual hunger ever recorded.

When sadness this ineffable is transformed into art this sublime, it becomes beauty, or--put another way--essential truth. The essential truth is what makes us all happy.

The contemporary Southern Soul stars who have absorbed the influences of Joe Simon are many: Theodis Ealey, Willie Clayton, O. B. Buchana, Ms. Jody, Omar Cunningham, Maurice Wynn, Frank Mendenhall and J. T. Watkins, to name a few. Moreover, chitlin' circuit deejays have long favored Simon's late-sixties classics.

The songs epitomize one of the over-reaching goals of Southern Soul music: the integration of soul music with its country roots. Even when Joe Simon went "urban," as he did with Gamble & Huff and the Philadelphia sound of the seventies, he produced (at his best) a city sound laced with country soul: "Drowning In The Sea Of Love."

Among soul singers only Otis Redding, Ray Charles and Clarence Carter--giants of the genre themselves--accomplished as much and performed with as much purity of purpose.

Today we can look back on Joe Simon's career in four more or less distinct parts:

1/ The early sixties, consisting of sides cut by Simon's first band, the Golden Tones, and the early solo records made at the Hush and Vee-Jay labels, which can be considered Simon's prepping for greatness. This era, when Simon was still a journeyman searching for his true style, is best captured on 1997's Mr. Shout CD (Ace).

2/ The late sixties, consisting of Simon's many R&B and pop-chart singles for Sound Stage 7, of which "The Chokin' Kind" and "You Keep Me Hanging On" were only the most acclaimed. These countrified ballads held their own during the most exciting period of contemporary popular music, when the Beatles, Motown and Bob Dylan were transforming the way we listened to popular song. 2001's Monument Of Soul CD (RPM) best captures this era.

3/ The seventies, highlighted by "Drowning In The Sea Of Love" and including numerous if less well-known sides cut at the Spring label under the tutelage of Kenny Gamble and Leon Huff, with the M.F.S.B. band and Bobby Martin arranging, including "Power Of Love," "Your Time To Cry, "Get Down, Get Down" and "Theme From Cleopatra Jones." These tracks are best collected in 1997's Greatest Hits: The Spring Years, 1970-1977 CD (Southbound).

4. The late eighties through the late "aughts," consisting of the many gospel sides recorded by Bishop Joe Simon (in the manner of Al Green) on personal independent labels available through outlets like CD Baby.

Selections and samples from all of these Joe Simon albums and labels are contained in Daddy B. Nice's "Recommended Tracks" in the right-hand column of this Artist Guide.

And what I respectfully believe to be the most complete discography of Joe Simon albums to date is contained at the end of the "About Artist" section. (Scroll down.)
--Daddy B. Nice
About Joe Simon
The son of a Baptist preacher, Joe Simon was born September 2, 1943 in Simmesport, Louisiana. The family moved to the Bay area in California in the late 50's, where Simon joined the Golden West Gospel Singers. Soon after, the group recorded a secular tune, "Little Island Girl." under the name The Golden Tones in 1959.

Simon began a solo career and first charted in the early sixties with Vee-jay, a Chicago-based label. Upon its demise, and under the watchful eye of Nashville, Tennessee R&B disc jockey John Richbourg, who became his manager and publicist, Simon moved to Nashville-based Sound Stage 7, a division of Monument Records, in 1966.

At Sound Stage 7, in the last half of the sixies, Joe Simon recorded a string of top-selling, rhythm and blues classics that made his name a household name, and which survive as masterpieces of the Southern Soul canon to this day, among them "You Keep Me Hanging On," "Nine Pound Steel" and "The Chokin' Kind," for which Simon won a Grammy in 1970.

In 1970 Simon left Nashville for the Philadelphia-based Polydor Records subsidiary Spring label, where in 1971 he scored a huge hit with the Gamble & Huff-produced "Drowning In A Sea Of Love." More Gamble & Huff singles followed, although the quality and distinctiveness tapered off as the seventies' disco era gradually infected and compromised his material.

Simon returned to the South (Nashville), his country roots and a Southern Soul style, in the late seventies, but he was never again able to dent the national charts. By the early eighties, Simon had returned to his gospel roots, becoming a preacher and eventually a bishop.

He began recording gospel music on small independent or personal labels and has done so exclusively through the nineties and first decade of the 21st century. Compilations of his vintage work, however, have proliferated over the same time period, as his reputation has held steady and even risen. In the Delta and the Deep South music world, Joe Simon is a revered and beloved father figure.

Joe Simon Discography:

1967 Pure Soul (Sound Stage 7)

1968 No Sad Songs (Sound Stage 7)

1969 The Chokin' Kind (Sound Stage 7)

1969 Better Than Ever (Sound Stage 7)

1969 Simon Sings (Sound Stage 7)

1971 The Sounds of Simon (SouthBound)

1972 Drowning in the Sea of Love (SouthBound)

1973 Power of Simon (SouthBound)

1973 Simon Country (Spring)

1974 Mood, Heart and Soul (Polydor)

1975 Get Down (SouthBound)

1976 Today (Spring)

1977 Easy to Love (Spring)

1978 A Bad Case of Love (Spring)

1979 Love Vibrations (Spring)

1981 Glad You Came My Way (Posse)

1990 Chokin' Kind: Golden Classics

1990 Sounds Of Simon/Simon Country (Ace)

1997 Mr. Shout (Ace)

1997 Music in My Bones: The Best of Joe Simon (Rhino)

1997 Greatest Hits: The Spring Years, 1970-1977 (Southbound)

1998 The Story Must Be Told (Ripete)

2000 Love Vibrations/Happy Birthday Baby (Southbound)

Easy to Love/A Bad Case of Love (Southbound)

2001 Monument Of Soul (RPM)

2007 Time to Change (Parliament)

2008 Soul On The Dance Floor (Kent Soul)




Song's Transcendent Moment
"I gave you my heart,
But you wanted my mind.
Your love scares me to death, girl.
It's the chokin' kind."

If You Liked. . . You'll Love
If you liked Otis Redding's "Dock Of The Bay," you'll love Joe Simon's "Cheatin' Kind."
Honorary "B" Side
"Drowning In The Sea Of Love"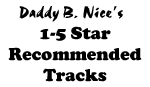 The Chokin' Kind


CD: Chokin' Kind: Golden Classics
Label: Sound Stage 7






Drowning In The Sea Of Love


CD: Drowning In The Sea Of Love






Nine Pound Steel


CD: Chokin Kind [Bonus Tracks]
Label: Neon Netherlands






You Keep Me Hangin' On


CD: Monument Of Soul






It Be's That Way Sometimes


CD: Get Down
Label: Ace






Trouble In My Home


CD: Greatest Hits: The Spring Years, 1970-1977
Label: Southbound






Get Down, Get Down (Get on the Floor)


CD: Greatest Hits: The Spring Years, 1970-1977
Label: Southbound






Help Me Make It Through the Night


CD: Power of Simon
Label: Southbound






This Story Must Be Told


CD: This Story Must Be Told
Label: Ripete






When I'm Gone


CD: Mr. Shout
Label: Ace