NEW!

Corner & Top 10


Concert Calendar
& Mailbag


Comprehensive Index


New CD Reviews


Index to Artist Guides
NEW!


Best of 2022

The Original Chart (1990-2010)

21st Century Chart (2000-2020)
NEW!

The New Generation Chart (2010-2030)
Southern Soul CD's, MP3's


Best of Pages
About the Music
About Us
Links
Home

"One Night Stand"

Andre Lee

Composed by Andrew Caples






December 1, 2015: NEW ALBUM ALERT!

Sample/Buy Andre' Lee's new THE TRUTH CD at CD Baby.

Sample/Buy Andre' Lee's new THE TRUTH CD at iTunes.

Sample/Buy Andre' Lee's new THE TRUTH CD at Soul Blues Music.


*********
To automatically link to Andre' Lee's charted radio singles, awards, CD's and other references and citations on the website, go to "Lee, Andre' in Daddy B. Nice's Comprehensive Index.

***********

Listen to Andre' Lee singing "One Night Stand" on YouTube.

Daddy B. Nice's Profile of Andre' Lee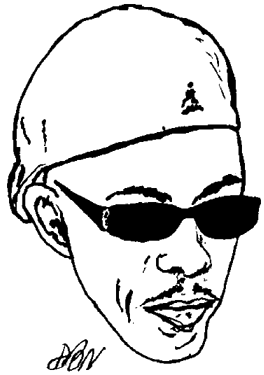 "One Night Stand" has a top-forty simplicity and purity. At his core, Andre' Lee is a songwriter, a lavishly-talented one. Some of his songs are so good they would benefit from being sung by someone else.

That's not a knock on Andre' Lee's singing style. It's just that Dre's songwriting is so other-worldly good, and his feel for the Southern Soul sound so effortless and unerring, that it's a wonder his songs aren't covered by gritty singers with more robust pipes.

Lush, cool and romantic--almost universally so--Dre's singing is nevertheless earthbound and mortal by comparison to his composing acumen. Andre's a journeyman near-falsetto lost in the huge shadows of Curtis Mayfield and Smokey Robinson, with nowhere near the range of those masters.

Not to be confused with a plethora of other artists named Andre' Lee, the Southern Soul crooner (he's got a song called "Southern Soul Man," by the way) has been around far longer than most people realize, having recorded for small but respected 90's R&B label Avanti.

Andre' Lee's profile took a huge leap forward during the Sir Charles Jones era at Mardi Gras Records (out of New Orleans) in the early 2000's, when he contributed backup vocals to many of the young wunderkind's projects (such as La Keisha's exceptionally evocative "Morning Rain") and secured a niche on arguably the best Southern Soul sampler ever, Sir Charles' Ultimate Southern Soul collection (on Mardi Gras) with his song "Pony Ride."

But Andre' Lee finally secured a solid post position in the Southern Soul musical sweepstakes with his third solo CD, Straight From The Heart (Capetown, 2008), and the radio success of its centerpiece and his signature single, "One Night Stand."

A departure in some respects from the backbone of his catalog--smooth and satiny ballads--"One Night Stand" is a mid-tempo outing in the classic Southern Soul mold.

Listen to Andre' Lee singing "One Night Stand" on YouTube while you read.

"I met this girl the other night.
She had a sexy body.
She sure was tight.
She was the kind of girl
That you'd like to get to know."

If the delicate and sensitive delivery of romantic themes is Andre's specialty, then "One Night Stand" forces that specialty into action against a brutal realist--specifically, his romantic prey.

"I told that girl
I'd like to take her home,
And maybe later
We can get it on.

She told me
That I couldn't
Be her man.
She said
All she want to do tonight
Is have a one-night stand."

It's great fun to hear Dre's usual crooning style bounced off a woman who couldn't care less about anything but getting her groove on quickly and efficiently. Dre's same soft, alto delivery is there, but it's buried in a chitlin' circuit story told with impressive economy. And therein lies its appeal.

When the female chorus pops up at the end of each stanza, all the elements--Dre's vocal, the rhythm section, the casual-picking guitar, the barely-discernable keyboard--combine to make a statement of supremely subtle lust and low-key humor.

"I told that girl
I'd like to be your friend,"

--Andre's hero says, in spite of himself, after making love to his conquest on her living room floor, post-coital vibes coursing through his sex-addled brain.

"Can we stay together
Until the end?

She told me
She didn't need a man.
All she's looking for
Is a one-night stand."

"You know," she adds for clarification a little later.

"You go your way,
I'll go mine."

And it's nice that Dre' doesn't go into the hero's reaction after that. He might be sad, he might have regrets that he's losing this wonderful woman, but it's also possible he simply appreciates the lady's courage-slash-cockiness, or that, already burdened with amatory responsibilities, he's relieved he can walk away, free as a bird, free even of the responsibility of having to give an excuse or explanation.

How the man in the song feels about it is never stated. So what you get is a perfect portrait of a social situation, dissected dispassionately without any extraneous emotional issues--just the facts baby--Darwinian bluntness.


--Daddy B. Nice




About Andre Lee

Andrew Caples (aka Andre' Lee) was born in Chicago, Illinois. His family moved to the South (Jackson and Carthage, Mississippi) and Andre' began singing with local groups, first in and around Jackson and then in the Houston, Texas area.

Lee moved back to Jackson and soon thereafter released his first solo CD, So Good, on the Avanti Records label in the late nineties.

In 2002 Andre' Lee began working with Sir Charles Jones as a guitarist and background vocalist on many of the former's releases for Mardi Gras Records, and in 2003 his single "Pony Ride" was included in the influential Sir Charles-produced sampler, Ultimate Southern Soul (Mardi Gras).

Listen to Andre' Lee singing "Pony Ride" on YouTube.

After a brief stint co-writing and producing a gospel CD for Mint 2 B, Lee returned to Southern Soul with his Straight From The Heart CD (2008, Capetown). The CD spawned a popular hit single, "One Night Stand," and solidified Lee's position as a rising star on the Southern Soul circuit.

Andre' Lee has released two singles in recent years, the light-hearted, uptempo "Cheating With The Man In The Drawer" (2010) and a similarly-styled duet with Charles Blakely, "I Saw Her I Saw You" (2011). Both tunes continue Lee's gradual shift away from romantic-crooner mateial to uptempo chitlin' circuit themes.

Scroll down to "Tidbits" for the latest updates on Andre' Lee.

Andre' Lee Discography:

So Good----Avanti (1995)

Simply Dre'----Mardi Gras (2002)

Walking By Faith----Capetown (2005) (Gospel/Mint 2B)

Straight From The Heart----Capetown (2008)

Stories Of Life----Coday (2012)

The Truth----Coday (2015)




Song's Transcendent Moment

"She stepped out in a negligee.
She damn near blew me away.
Then we started making love
Right on her living room floor.

I told that girl
I'd like to be her friend.
Can we stay together until the end?
She told me that she didn't need no man.
All she wanted is a one night stand."




Tidbits
1.

September 10, 2011: Awards & Citations

Best Male Vocalists: 2009

1. Tell It---Nathaniel Kimble
2. Everything's Going Up---Mel Waiters
2. Hard Times---(Mr.) Zay
4. Look Good For You---Carl Marshall
5. I'm Your Sucker---Donnie Ray
6. Rehab--- T. K. Soul
7. I Can Do It---Big G.
8. Gone On---Marvin Sease
9. Impala (We Can Do it)---LaMorris Williams
10. I Want You To Rock Me--- Chuck Roberson
11. I'm Gone Party---L. J. Echols
12. It's My Time---O. B. Buchana
13. Lockdown---Stan Mosley
14. One Night Stand---Andre' Lee
15. I'm In The Mood---El' Willie
16. Dance The Night Away---Willie Clayton
17. The Beauty Shop---Omar Cunningham

Best Mid-Tempo Songs:

1. That's My Story---General Johnson & The Chairman Of The Board
2. One Night Stand---Andre' Lee
3. Why Did You Walk On My Love?---The Real Brown Sugar
4. Taking Candy From A Baby---L. J. Echols
5. Cheatin' On Cheatin'---Lenny Williams
6. Love Under Arrest---Lil' Fallay
7. It Ain't That Kind Of Party---Karen Wolfe
8. Good Girls Do Bad Things---Sweet Angel
9. Mr. Booty Do Right---Jody Sticker
10. Meow (Pussy Cat Remix)---J. Blackfoot
11. You're So Sexy---Lebrado
12. Daddy Sweet Back---James Smith
13. Lacee's Groove---Lacee
14. I Am All Good (In The Neighborhood)---James Morgan

Daddy B. Nice's Top 10 "Breaking" Southern Soul Singles For. . .

JANUARY 2009

3. "Love Will Never Change" --------Andre' Lee
Bargain-Priced Straight From The Heart CD /b>


2.
If You Liked. . . You'll Love
If you liked Roy C.'s "Shotgun Wedding," you'll love Andre' Lee's "One Night Stand."





Honorary "B" Side
"Back In The Day Cafe"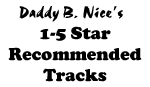 One Night Stand


CD: Straight From The Heart
Label: Capetown






Back In The Day Cafe


CD: Stories Of Life
Label: Coday






Half-Loving Me


CD: Stories Of Life
Label: Coday






I Don't Believe A Damn Word


CD: Straight From The Heart
Label: Capetown






I Found What I Been Looking For


CD: Straight From The Heart
Label: Capetown






I'm That Man


CD: The Truth
Label: Coday






Love Will Never Change


CD: Straight From The Heart
Label: Capetown






Pony Ride


CD: Simply Dre'
Label: Mardi Gras






You Went And Did It


CD: The Truth
Label: Coday






Gonna Go Stepping


CD: Straight From The Heart
Label: Capetown





I Saw Her, I Saw You w/ Charles Blakely




Man In The Drawer


CD: Stories Of Life
Label: Coday






So Good


CD: So Good
Label: Avanti






Southern Soul Man


CD: Straight From The Heart
Label: Capetown






Too Late


CD: Straight From The Heart
Label: Capetown