NEW!

Corner & Top 10


Concert Calendar
& Mailbag


Comprehensive Index


New CD Reviews


Index to Artist Guides
NEW!


Best of 2022

The Original Chart (1990-2010)

21st Century Chart (2000-2020)
NEW!

The New Generation Chart (2010-2030)
Southern Soul CD's, MP3's


Best of Pages
About the Music
About Us
Links
Home

"Let's Cut Out This Game"
Wilson Meadows (New Album Alert!)
Composed by Wilson Meadows
October 2, 2022:
New Album Alert!
Buy Wilson Meadows' new WILSON LAST NAME MEADOWS CD at Blues Critic.
WILSON, LAST NAME MEADOWS TRACK LIST:
1
I'm Curious

2
I'm With It

3
Middle Of The Night

4
It's A Lie

5
I Knew It Was You

6
Just Hang Tonight (feat. Sir Charles)

7
We Doin' All Right (feat. Beat Flippa)

8
At-Ti-Tude

9
Lady Luck

10
Jump On It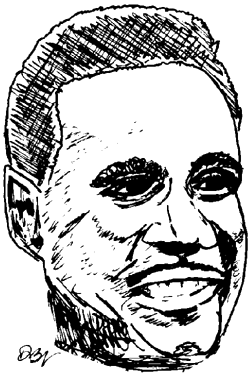 Daddy B. Nice notes:
In May of this year Meadows published a five-song EP titled Wilson, Last Name Meadows. This new and expanded CD of the same name, Wilson, Last Name Meadows, bolsters the former EP with five additional tunes: two recent radio singles---"Just Hang Tonight" with Sir Charles Jones and "We Doin' Alright" with Beat Flippa---and three formerly-recorded singles, "At-Ti-Tude", "Lady Luck" and "Jump On It".

"Just Hang Tonight" is a splendid Sir Charles production, and Meadows is both made to fit (by Charles) and does fit (all Wilson) seamlessly into the graceful fabric of the song. "We Doin' Alright" is a dance jam with a funk edge, a perfect vehicle for the groove-master Meadows, and Beat Flippa wraps it all in a comforting blanket of horn fills that contrasts the song's gritty rhythm track with a melodic hook that lingers long after listening.

These two singles highlight this new and expanded set. The only other track that comes close to their perfection is the Wilson Meadows classic, "Still My Love," which Wilson has reprised on his last three long-play recordings and whose official video has drawn a jaw-dropping fourteen milllion views on YouTube in less than three years, an unheard-of number for a two-decade-old southern soul standard. (Note that the YouTube link above is not the re-tooled and skillfully-burnished version presented on Wilson, Last Name Meadows.)

Of the last three songs in the set, all taken from
2018's The Facts Of Life, "Lady Luck" arguably best captures Wilson Meadows' unique blend of vulnerability/sensitivity and penchant for smoking hooks.

Listen to Wilson Meadows singing the first five songs (beginning with "I'm Curious") of his new WILSON LAST NAME MEADOWS CD on YouTube.

Buy Wilson Meadows' new WILSON LAST NAME MEADOWS CD at Blues Critic.



February 1, 2014: NEW ARTIST GUIDE ALERT!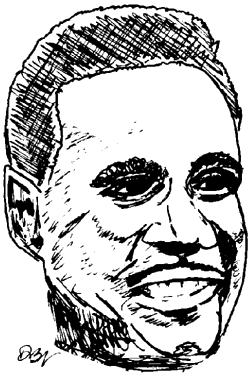 Wilson Meadows is now the #29-ranking Southern Soul artist on Daddy B. Nice's new 21st Century Top 100 Countdown.

Go to Daddy B. Nice's new 21st-Century Artist Guide to Wilson Meadows.

************


May 8, 2011: NEW ALBUM ALERT

Bargain-Priced Man Up CD

Comparison-Priced Man Up CD

***************

See "Tidbits" below for the latest updates on Wilson Meadows. To automatically link to Wilson Meadows' charted radio singles, awards, CD's and other references throughout the website, go to "Meadows, Wilson" in Daddy B. Nice's Comprehensive Index.

***************

Daddy B. Nice's Original Critique

Wilson Meadows' "Let's Cut Out This Game" is a re-tooling (not a cover) of Latimore's monument of Southern Soul rhythm and blues, "Let's Straighten It Out." Both recordings focus on an argument between lovers, and you would think Meadows' "Let's Cut Out This Game" would suffer by comparison with its Mount Rushmore-like predecessor. But it ain't necessarily so.

Meadows begins with a talking intro too, but the minute the music starts you're in a completely different world, a folksier blues countryside where leaves tingle and light sparkles (musically speaking), and where it seems just right that the name "Wilson Meadows" should refer to a blues artist and not a housing subdivision.

It's a neo-soul sound that proves Tyrone Davis' argument that Motown and Southern Soul are just a backyard fence away from each other. You'd have to go back to Marvin Gaye and Tammi Terrell to rediscover the kind of delicacy and refined passion that comes through every syllable of Meadows' distinctive vocal.

Meadows writes many of his best songs, including this one, and as is often the case with long-delayed first albums, one senses that his debut CD Memories (Ichiban, 1997) contains years of pent-up songwriting. But while Latimore's hero seems the guilty party in the argument he's trying to "straighten out," Meadows' hero appears to be the victim.

"So many nights we go to bed,
And I'm begging you to make love to me."

Meadows knows there's something going on behind his back, but he can't really prove it, and as he bends over backward to resolve things with his mate, you can hear him struggling even more within his own mind.

"I pretend I don't care,
When all the time I'm wondering
Just who could have been there."

And as he negotiates the shoals of his jealousy, one of the sweetest call-and-responses in contemporary soul commences. The first duet is between Meadows and his back-up chorus, the other is between Meadows and a restrained, stuttering lead guitar line that qualifies as an instantly identifiable, hall-of-fame blues riff.

Besides being influenced by Tyrone Davis, Wilson Meadows grew up in Tennessee, and there is a hint of bluegrass to his vocals that make them unique in R&B. Whether the arrangements feature electric guitars or not, the overall sound is always natural, folksy, and acoustic in tone, with an underlying fragility uncommon in male R&B vocalists.

The typical Meadows' song examines a sensitive man's attempt to come to terms with the opposite sex, but the man's bargaining position almost always appears shakier than the woman's. Still My Love," "Just Like I Promised," and "Just Can't Do Without You" are excellent and likeable examples of this plaintive, pleading style, of which "Let's Cut Out This Game" remains the template and masterpiece.

Perhaps ready for something different, Meadows assumed a relatively "tough" stance on such tracks as "Go On And Cry" and "Big Catch" from his Choices LP, but he returned to his sensitive-guy specialty with 2004's "When You Really Love Somebody," one of the best radio singles from his Back To Basics CD.


--Daddy B. Nice




About Wilson Meadows (New Album Alert!)

Wilson Meadows was born in Chattanooga, Tennessee in 1944. He grew up singing gospel music and while still young was a member of a group called the Zircons, who'd had a novelty hit back in the fifties. The Meadows Brothers, including Wilson, recorded at least two singles in the 70's, "I Can't Understand" and "I Tried It All." But that was as close as Wilson Meadows ever came to sniffing the "green" in the music business until 1997, when he was already in his fifties.

Memories received heavy rotation when it hit the radio waves in January of 1997 and due to the sheer number of radio-friendly tracks on the disc, the exposure continued through 1998. The album was a singer/songwriter's delight with such cuts as, "Let's Cut Out This Game," "I Promise," "That's Still My Love" and "Just Can't Do Without You."

Dealing Real appeared in 2000 and Choices (probably the closer in quality to the debut) came out in 2002. A Best Of collection (without, inexplicably, "Let's Cut Out This Game") appeared (again, on Bob Grady) in 2003, and Back To Basics was released in 2004.





Song's Transcendent Moment

"Who could have been there?
What was his name?
Can we cut out this game?"





Tidbits

1.

The 2004 radio single of "Shake" (from the Back to Basics CD) impressed deejays of the Deep South, who queued it up frequently. Following 2002's "Big Catch" and "Go On And Cry" from the Choices CD, it signaled Wilson Meadows' willingness to establish up-tempo dance grooves without losing that distinctive "Meadows" sound.

2.

February 24, 2007. I just read an absolutely brutal--meaning negative--review of Wilson Meadows in All Music Guide. I won't describe it any further, but it made me realize the fickle nature of Meadows' art. Wilson Meadows is the Kevin Costner of Southern Soul music, which is to say he's really good in a few things, but he can be grating when he's not right on.

In Meadows' case it has something to do with the vocal sound: it has a heavy dose of Curtis Mayfield and other Motown-style crooners, a sound--shall we say--that is out of vogue right now. And, truthfully, Meadows has not been able to follow up his classic, Memories (which, sadly, is out of the print at the present time) with a significant successor.

Nevertheless, your Daddy B. Nice finds himself crowning Meadows' new chitlin' circuit hit, "Dedicated To The One I Love," from the new Love Bomb CD (Bob Grady, 2006), the number-one song on his March, 2007 Top 10 Southern Soul Singles. In an inspired choice of material, Meadows has plucked a seldom-covered classic from R&B's Top-40 heyday and given it a treatment and performance that to these ears rings perfect. DBN.

3.

April 19, 2007. And Meadows' made DBN's April Top 10 with the track "She's Gone," with "Dedicated To The One I Love" still residing on the chart. The latter ("Dedicated") still impresses your Daddy B. Nice as being one of Wilson Meadow's finest vocal efforts. "I Got The Right One" and "She's Gone" gives evidence of the depth and excellence of the CD. "Love Bomb," not one of my favorites, is also a creditable track and is receiving plenty of airplay. "Love Bomb" is easily Meadows' finest album since Memories. (Bargain-priced Love Bomb CD.) DBN.

4.

Update: 2007

Wilson Meadows' career since I first wrote this appreciation, years ago, can be summed up as a long drought (since Memories) culminating in a spectacular comeback (Love Bomb). Some fans of Wilson Meadows grew blase' about his material over the years, and unfortunately, that long hiatus without a chitlin' circuit hit (on the order of "Let's Cut Out This Game" or "That's Still My Love" from Memories) has dampened the reception for a CD that goes a long way in fulfilling Meadows' early promise.

That's too bad for the Southern Soul audience, because they may be missing out on some of today's best music. There's no doubt that Wilson Meadows brings something very special to the table, a knack for extracting the soulfulness in songs with great melodies. Thus, "Dedicated To The One I Love," "She's Gone," "Love Bomb" and "I Got The Right One" from Love Bomb work spendidly not only musically but emotionally. They tug all the right strings of listeners who love love songs, and they will remind the R&B audience of how good Meadows really was--and still can be.

Speaking of which, I see no reason to change my long-term ranking of Meadows' songs. In retrospect, "Let's Cut Out This Game" is still one of the top twenty songs in Southern Soul over the last decade. Everything about it is perfect, from the somehow simultaneously delicate-but-rough arrangement to the signature, stuttering lead guitar and its famous hook. DBN.

5.

NEW ALBUM ALERT: August 9, 2008

Wilson Meadow's new CD, Transformation, is due out any day.

A new single, "It Is What It Is"--a typically heavily-syncopated Meadows rocker in a style that fans will nevertheless recognize as a new, jazzy-sounding style--has leaked out and is already receiving air play. Stay tuned. DBN

Bargain-Priced Transformation CD

First single: "It Is What It Is"
(See Daddy B. Nice's Top 10 "Breaking" Southern Soul Singles: March 2008)

6.

New Album/New Single Alert: October 4, 2008

See Daddy B. Nice's "Breaking" Southern Soul Singles for October 2008.

"I Wanna Get Witcha, Baby"





If You Liked. . . You'll Love

If you were a fan of Gene Pitney's "It Hurts To Be In Love," you should check out Wilson Meadow's "Let's Cut Out This Game."




Honorary "B" Side

"That's Still My Love"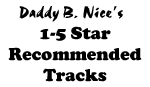 Let's Cut Out This Game


CD: Memories
Label: BGR






That's Still My Love


CD: Memories
Label: BGR






Dedicated To The One I Love


CD: Love Bomb
Label: Bob Grady






Just Can't Do Without You


CD: Memories
Label: Brunswick






Big Catch


CD: Choices
Label: Melody Ranch






I Promise


CD: Memories
Label: BGR






It Is What It Is


CD: Transformation
Label: M & M






Just Like I Promised


CD: Memories
Label: BGR






Personal Matter


CD: Man Up
Label: Brimstone






When You Really Love Somebody


CD: Back To Basics
Label: Bob Grady






Go On And Cry


CD: Choices
Label: Melody Ranch






Love Bomb


CD: Love Bomb
Label: Bob Grady






Shake


CD: Back To Basics
Label: Bob Grady






Stay


CD: Best Of Wilson Meadows
Label: Bob Grady






When You're Getting My Love


CD: Memories
Label: Blues Boy