NEW!

Corner & Top 10


Concert Calendar
& Mailbag


Comprehensive Index


New CD Reviews


Index to Artist Guides
NEW!


Best of 2022

The Original Chart (1990-2010)

21st Century Chart (2000-2020)
NEW!

The New Generation Chart (2010-2030)
Southern Soul CD's, MP3's


Best of Pages
About the Music
About Us
Links
Home

Jureesa McBride
March 1, 2016: Re-Posted from Daddy B. Nice's New CD Reviews

February 7, 2016: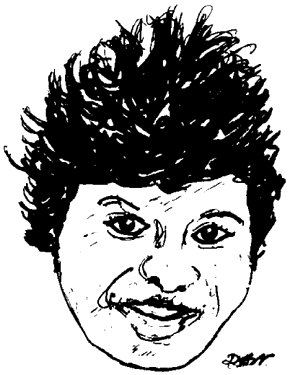 JUREESA "THE DUCHESS" MCBRIDE: Personal Love Vendetta EP (JSS) Three Stars *** Solid. The artist's fans will enjoy.

Unless it's a misprint, iTunes has this newest six-song EP PERSONAL LOVE VENDETTA from The Duchess Jureesa McBride listed at the unbelievably low price of $2.99 (Amazon lists it at $5.94.) The top two tracks alone are worth more than the price of admission.

The memorable "Karma" charted here in December 2015 (#5 "Breaking" Southern Soul Single). With an exquisite arrangement and sparkling-clear vocal, its six minutes go by in what seems like three.

Listen to Jureesa McBride singing "Karma" on YouTube.

Equally--if not even more--impressive is McBride's eight-minute rendering of Joe Simon's classic, "It Be's That Way Sometimes." With two lengthy chitlin' circuit-style voice-overs that apply just the right amount of contrast at the most opportune junctures, The Duchess simply "crushes" this R&B classic.

Listen to Jureesa McBride singing "It Be's That Way Sometimes" on YouTube.

McBride's specialty remains powerfully-sung ballads, and these two dramatic slow jams form the "high ground" of the set, from which the other selections inevitably pale by comparison. However, the title tune, "Personal Love Vendetta," while not quite as melodic and durable, deftly establishes the by-now-common theme of southern soul songstresses (think of Val McKnight's recent INDEPENDENT WOMAN) and their abuse and neglect at the hands of their men. Over a comfortably soulful bass line and keyboard, Jureesa sings about a woman's not-so-funny, gritty-real experience of "wasting years" being a "sidepiece":

"It was an awkward situation.
Never met your kids.
And after a few years,
Might have met two of your friends...
...And all the times we went out,
I can count on one hand."

Listen to The Duchess singing "Personal Love Vendetta" on YouTube.

Then PERSONAL LOVE VENDETTA slides back to the ordinary. A bland pass at a southern soul custom--"She Got The Baby (I've Got The Man)"--and two uptempo songs, "Blues Woman" and "Just Move," wrap up the EP with a flourish to Jureesa's southern soul (or maybe soul/blues) bonafides. "Blues Woman," with its slinky bass and keyboard groove, recalls Shemekia Copeland.

This collection features The Duchess Jureesa McBride's songwriting (3 of the 6 cuts) and more than adequate (although not truly southern soul) production in Jula Wardley. It remains to be seen, however, if McBride can get over the tremendous "hump" facing female singers in establishing a chitlin' circuit identity and brand. She's not naughty, she's not outrageous--often requirements for establishing fame at the onset of a career.

Jureesa's challenge, I believe, is choosing between the "southern soul" sound and the "soul-blues" sound, and putting all of her resources into that commitment. For example, vocal inflections that are more suited to straight blues or soul-blues sound out-of-place, jarring and even unsophisticated in songs striving for an authentic southern soul sound (and vice versa). There is one other alternative: forging a brand that powerfully fuses both into something personal but universal. But that would be far more difficult, and risk continuing to juxtapose the two genres.

The next step is Jureesa's. McBride is maybe a little behind Val McKnight in that quest, but she's ahead of many, many more. And if the recent southern soul music awards made anything evident, it is the tremendous disparity in the number of "full-time" female singers vs. male singers.

--Daddy B. Nice.

Sample/Buy Jureesa McBride's PERSONAL LOVE VENDETTA EP at iTunes.

*********



Product, comments, information or questions for Daddy B. Nice?

Write to

daddybnice@southernsoulrnb.com

*********

JUREESA MCBRIDE: I'm A Woman First: The Tales Of The Duchess (JSS/Silver Duchess) Four Stars **** Distinguished Effort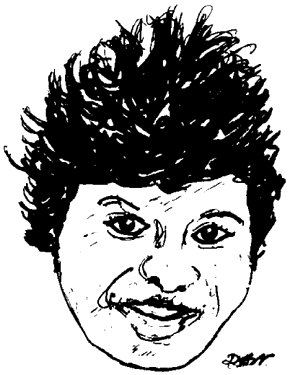 When it comes to sheer vocal talent, Jureesa McBride has it all: strength, range, diction and a deep yet sparkling tone. Even her breathing mesmerizes.

A native of Pattison, Mississippi, a hamlet near Vicksburg in the heart of the Delta, McBride's pipes earned her regional accolades even before her first single, "Let Me Be Your Super Mistress," hit the air waves at WMPR in Jackson in 2013.

Super Mistress (notice it wasn't just "any" mistress) was head-turning, culturally-speaking, even for chitlin' circuit audiences: a straightforward come-on to a married man by a "hot" female. No demands--only looking to be a "mistress"--sung with a genuine conviction that couldn't be mistaken for satire.

The provocative lyrics, in retrospect, obscured the production, which was excellent (although invisible as it should be). That excellence of production, courtesy of Donovan E. Scott (with Jureesa and mother Shirley listed as Executive Producers) is a major reason Jureesa McBride's debut CD--I'm a Woman First (Tales of the Duchess)--is a seamless success.

For example, McBride and Scott take the old "I'm A Man" riff, which has been covered thousands of times, and infuse it with crackling energy in "I'm A Southern Girl." It's an impressive cover.

"I'm A Southern Girl" and the catchy, swaying "Did I Lay It On You Right" charted on Daddy B. Nice's Top Ten "Breaking" Southern Soul Singles Chart in January and February of 2014.

Another track begging to be a single, the mid-tempo "Cookies In Your Milk," is perfectly executed, and the metaphor just may stick (Nellie Travis used "your cookie" in her duet with Adrena last year), while the uptempo "Southern Soul Swag" rocks with casual authority.

The opening and closing songs, "Woman First" and "I Can Still Make It," although obviously thematically important to the CD's concept, and just as obviously important to the artist, are nevertheless the only cuts where the production and Jureesa's hyper-emotive vocal go "a little over the top" from a Southern Soul perspective, verging on the histrionic, or what we call around here that "nasty old" slick urban r&b.

Sample/Buy Jureesa McBride's I'm a Woman First (Tales of the Duchess) CD.

*********

--Daddy B. Nice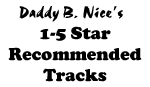 Cookies In My Milk


CD: I'm A Woman First: Tales Of The Duchess
Label: JSS/Silver Duchess






Did I Lay It On You Right


CD: I'm A Woman First: Tales Of The Duchess
Label: JSS/Silver Duchess






Southern Girl


CD: I'm A Woman First: Tales Of The Duchess
Label: JSS/Silver Duchess