NEW!

Corner & Top 10


Concert Calendar
& Mailbag


Comprehensive Index


New CD Reviews


Index to Artist Guides
NEW!


Best of 2022

The Original Chart (1990-2010)

21st Century Chart (2000-2020)
NEW!

The New Generation Chart (2010-2030)
Southern Soul CD's, MP3's


Best of Pages
About the Music
About Us
Links
Home

"Commitment"
Candi Staton
February 1, 2017:
NEW ALBUM ALERT


Sample/Buy Candi Staton's IT'S TIME TO BE FREE CD at Amazon.

Track List:

1 Shout out, Hallelujah

2 You Got the Love

3 What You Don't Master, Will Master You

4 Some Call It Mercy

5 It's Time to Be Free

6 I Wonna Holla

7 It's Your Season (B.W.O. Remix)

8 I Love You More Today

9 Cleaning out My Closet

10 I Have a Dream

11 Put It Back

12 I Made It This Far

13 Can't You Hear Him Calling?

14 Behind the Veil of Silence

15 That's All I Can Do

Daddy B. Nice notes:

Candi Staton, like so many other retro-soul stars, has been touring extensively in Europe, where she has a higher profile than in the United States. Her new album has also garnered more attention there. Herewith we catch up with what's already transpiring on the Continent.


July 7, 2014:
From Daddy B. Nice's New CD Reviews....
June 14, 2014:
CANDI STATON: Life Happens (Beracah/Fame/Red) Four Stars **** Distinguished Effort. Should Please Old Fans And Gain New.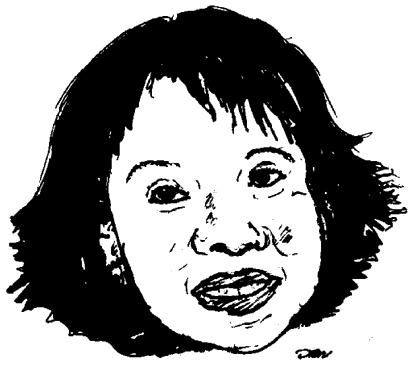 First movie-star Blues Brother Dan Ackroyd tops the marquee at the Medgar Evers Homecoming Celebration (replete with southern soul acts) in Jackson, Mississippi on June 7th. Then renowned New Orleans recording artist Dr. John teams with southern soul's Bobby Rush on the somber-but-potent single, "Another Murder In New Orleans."

Now Candi Staton reappears on the Muscle Shoals-produced CD Life Happens, part of a new cultural trend of vintage headliners acknowledging the existence (and, to an extent, bidding to get into) the phenomenon that is contemporary southern soul.

Like Peggy Scott-Adams--a diminutive lady with the lungs of a giant--Candi Staton has deep roots in southern soul and gospel, having married Clarence Carter and having recorded such soulful anthems as "Stand By Your Man," "Young Hearts Run Free," "I'm Just A Prisoner" and "Victim."

Listen to Candi Staton singing "Young Hearts Run Free" Live Onstage on YouTube.

Listen to Candi Staton singing "Stand By Your Man" on YouTube.

Listen to Candi Staton singing "Victim" on YouTube.

Listen to Candi Staton singing "I'm Just A Prisoner" on YouTube.

Although she never achieved the household renown of Aretha Franklin, Donna Summer or girl-group stars like Dianna Ross, Ronnie Spector, Darlene Love or The Pointer Sisters, in her heyday--producing hit singles for Rick Hall's Fame Studio in the late sixties and early seventies--Candi was marketed as the "The First Lady Of Southern Soul."

Staton and Hall appeared in last year's critically acclaimed FAME documentary, Muscle Shoals, along with Bono, Aretha Franklin, Keith Richards and Mick Jagger, and the new album represents Staton's bid for the kind of crossover popularity Mavis Staples has achieved.

Thus, the showcase tune from the disc, "I Ain't Easy To Love"--

Listen to Candi Staton and band singing "I Ain't Easy To Love" live onstage on the David Letterman Show on YouTube.

--features two contemporary country vocalists--John Paul White of The Civil Wars and Jason Isbell of the Drive-By Truckers--rather than blues/southern soul stars such as Bobby Rush or Mel Waiters.

And from a southern soul fan's perspective, what the album gains by striving for the "Americana" audience is offset by the tentativeness bordering on confusion of the album's umbilical relationship to its black, rhythm and blues roots.

For instance, songs being promoted in the blues radio market ("She's After Your Man," "My Heart's On Empty"), are really northern funk exercises we've all heard ad nauseum.

Cancelling out that negative for the most part, though, are the powerfully-soulful vocals of Ms. Staton. Her authenticity and range are remarkably undiminished by age, surpassing even Ms. Scott-Adams' recent secular comeback.

The full-blown yet impeccable arranging and producing on the Fame tracks, with all-live instrumentation by Muscle Shoals' studio stars, is impressive. The CD is much better financed than the usual southern soul album, and the results are commensurate.

Nevertheless, the majority of the songs were produced by Candi with son Marcus and daughter Cassandra in Atlanta--her home--and London.

Generously packed with fifteen selections, Life Happens traces a bell-curve trajectory, starting with a trio of strong (mostly Fame-recorded) numbers and then dropping off somewhat in quality (excepting the sizzling"3 Minutes To A Relapse") before returning to form with a trio of resurgent, concluding tracks.

On the front end, "Close To You," with its Clarence Carter/"Strokin'" ambience and guitar riffing, and even more especially "Commitment," with its Police-like, ("Every Break You Take") rhythm guitar work, recall the heady zest of Staton's "Young Hearts Run Free."

Similarly, the album ends on a high note with three socially-conscious songs with faultless vocals and brass-section fills to die for: "Have You Seen The Children," "A Better World Coming" and "Where I'm At" (the latter a bonus track on the physical CD only).

Barring a remix of "I Ain't Easy To Love" with a soul singer--and with the possible exception of the uplifting and passionate "Commitment," so redolent of Candi's signature Muscle Shoals sound--LIFE HAPPENS will probably not spawn hit singles in the southern soul market.

However, its Carole King-like tapestry of above-average material, not to mention its length, recording quality and the sheer, startling authoritativeness of Candi Staton's voice, make it a CD listening experience second to none.

--Daddy B. Nice

Sample/Buy Candi Staton's Life Happens at CD Express.

Sample/Buy Candi Staton's Life Happens CD at iTunes.

Read more background on Candi Staton's LIFE HAPPENS CD with Heikki Suosalo of Soul Express, including an interview with the artist.

************


--Daddy B. Nice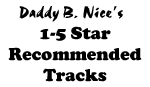 Commitment


CD: Life Happens
Label: Beracah


Sample or Buy
Life Happens