NEW!

Corner & Top 10


Concert Calendar
& Mailbag


Comprehensive Index


New CD Reviews


Index to Artist Guides
NEW!


Best of 2022

The Original Chart (1990-2010)

21st Century Chart (2000-2020)
NEW!

The New Generation Chart (2010-2030)
Southern Soul CD's, MP3's


Best of Pages
About the Music
About Us
Links
Home

"Stilettos And Jeans (feat. J.J. Callier)"
Sharnette Hyter
Composed by Ves Garrett
To automatically link to Sharnette Hyter's charted radio singles, awards, CD's and other citations on the Southern Soul website, go to "Hyter, Sharnette" in Daddy B. Nice's Comprehensive Index.
February 28, 2018:
Daddy B. Nice Announces THE WINNERS of the 2017 (11th Annual) SOUTHERN SOUL MUSIC AWARDS.

Best DebutTop Contenders

"If You Come Back" ---- Sebastian
"Super Model" ---- D-Whit
"I Came To Dance" ---- Rosalyn Candy
"Room 102" ---- Emerson Hill
"Why Jody Be For Me" ----- T. Warner
"I'm Stepping Out" ---- Mr. Campbell
"Sexy Swing" ---- Candice G.
"Stilettos & Jeans" ----- Sharnette Hyter (w/ J.J. Callier)
"Sugar Daddy" ----- Nadia Green (w/ Pokey Bear)
"A Lie Don't Care Who Tell It" ------ Melody Gold
"Boom Boom Room" ---- P2K
"I Stop Loving You" ---- Claytie Bonds
"Can You Roll It?" ---- Suade
"Thump Mr. DJ" ----- Carolyn Staten
"Stroke It" ---- Aaron Cook (w/ Miss Lady Blues)
"Prove My Love" ---- Deacon Dukes
"Groovin' Together" ---- Arthur Roland
"Rock With Me" ----- Raven Salve (w/ Pokey Bear)
"You're All That I Need" ----- Miss Portia (w/ Ra'Shad The Blues Kid")
"Shake It" ----- Kilamity Jane
"You Can't Miss What You Can't Measure" ---- Mz. Connie
"Beautiful" ---- Mo' B
"Don't Wanna Lose My Baby" ---- Coupe DeVille

Best Debut: Sharnette Hyter (w/ J.J. Callier) for "Stilettos and Jeans"Listen to Sharnette Hyter singing "Stilettos & Jeans" (w/ J.J. Callier) on YouTube.

See Sharnette's other nominations in Best of 2017.

--Daddy B. Nice
About Sharnette Hyter
Re-Posted from Daddy B. Nice's New CD Reviews

August 1, 2017:

SHARNETTE HYTER: Grown Folks Talkin' (Lockdowne Records) Four Stars **** Distinguished Effort by a New Southern Soul Artist.
I stumbled upon Sharnette Hyter only a few months ago on YouTube while tracking down videos of another southern soul artist. The song that caught my attention was "I'm Classy," which debuted on the Southern Soul charts at #5 in December of 2016, and which I duly noted was "another find for Daniel Ross (Beat Flippa) and the Baton Rouge-based Ross Music Group". The tune featured a female singer with an Adrena-like vocal register and an atmospheric, Beat Flippa arrangement heavy on bass and keyboard/organ.

Interest piqued by "I'm Classy," I moved on via YouTube to the Hyter song, "Hold On (To What You Got)," with a full-fledged video starring Sharnette and co-singer Joe Tex II, which charted here at #6 in January of 2017.

Listen to Sharnette Hyter & Joe Tex II singing "Hold On" on YouTube.

Then, over the next few months, in spite of two events that should have nudged your Daddy B. Nice into full, five-alarm attentiveness, I unaccountably lost interest in Ms. Hyter. The first event was a huge package from Sharnette from Desoto, a southern suburb of Dallas, where she was born. The mailing, which included a half-dozen (!) hard copies of records previously published by Sharnette, sat unopened on my slush pile, a mini-mountain of still-sealed product, while I slogged through a backlog of previously-received material.

The second event was an e-mail from Heikki Suosalo alerting me to an exhaustive interview he'd completed with the Dallas singer at Soul Express, a European website specializing in soul music. "Please get acquainted with a flat-footed country girl singing soul," said the e-mail from Suosalo, who incidentally was just honored this summer by the Italian Poretta Soul Festival for his long-tenured commentary and interviews with southern soul artists from America's Deep South.

Read the Sharnette Hyter interview at Soul Express.

But once again, your Daddy B. Nice was too occupied with other responsibilities to follow up. So it wasn't until earlier this month (July!) that I finally opened the bulky package from Texas and was stunned by the volume and variety of the workaholic Ms. Hyter's catalog: a duet/single-cover with Patrick Green of "Ain't Nothing Like The Real Thing"; a gospel album titled Keep The Faith; a 2014 single called "Military Man"; a 2010 (!) album named Southern Soul Party Every Night; and her latest CD, 2016's Grown Folks Talkin', which contains "I'm Classy" and "Hold On." She's even tried her hand at jazz.

Nor am I going to mislead readers that I subsequently went through all of these recordings. But I have listened with rapt attention and growing interest to last year's Grown Folks Talkin', which--had I known at the time how good it was--would have garnered many more citations and awards in Daddy B. Nice's Best Of 2016. But better late than never.

The first two tracks of the GROWN FOLKS TALKIN' album, "I've Got A Love" and "I'm Not Her," were what I expected they would be: that is, urban r&b-flavored, borderline southern soul of the smooth persuasion, performed by a singer who--despite some hints of power--hews to the finesse of urban radio.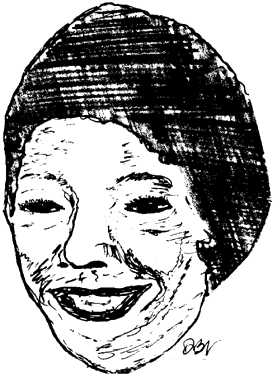 Then came the freight-train like impact of "Put It On Paper," the third track--yes, the old Ann Nesby classic (with Al Green). Patrick Henry takes Green's place, and the cut scorches the earth. Before your very ears, in the space of one song, Sharnette Hyter transforms herself into a southern soul singer.

Suddenly her voice incorporates lower-octave tones, like flecks of light on an outdoors photo. Her delivery takes on the succinctness of a whip, with implied and applied power flowing through each and every note. With "Put It On Paper," the album shifts into something important--something genuine. You know that Sharnette knows, too. It's--as they say--a defining moment. Her level of confidence soars.

Listen to Sharnette Hyter & Patrick Henry singing "Put It On Paper" on YouTube.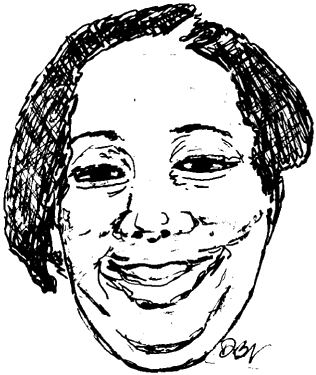 Next comes the slowly-swinging "Hold On," with Sharnette's Adrena-like vocal trading lines with Tex. As it turns out, GROWN FOLKS TALKIN' is flush with such guest stars, and "Need a Mr. Do Right," (featuring the late Big Cynthia) grounds the album once and for all. Beat Flippa produces, and it's one of his most creative. This is a hard-pounding, melody-less, dance-floor jam relying totally on its groove and the nasty-tough singing of Big Cynthia and Sharnette, who slips into the tough-girl mode with effortless ease--something Adrena does not.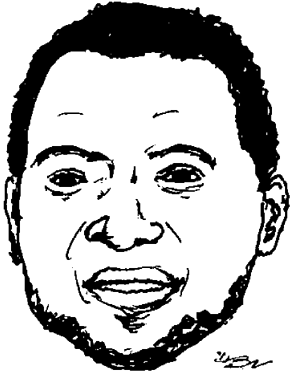 "So Much Better" features Jeter Jones, whose TRAILRIDE CERTIFIED CD won a five-star review on this page earlier this year. This track is a somber ballad with a great, Peter Gabriel-like arrangement. Just as in the Big Cynthia cut, Sharnette feels no compulsion to dominate the track, giving Jeter the freedom to contribute a "Roommate"-like facet to the growing variety of the set.

Then came the album's epiphany. I still hadn't (but I soon would) read the Suosalo interview, which documents Hyter's history as an energetic, constantly striving, human dynamo, when out of my speakers came Sharnette's "Stilettos And Jeans". Featuring cajun artist J.J. Callier, "Stilettos and Jeans" may be the the most easy-going, organic cloning of a southern soul verse/chorus/melody with a zydeco beat/arrangement yet made.

Listen to Sharnette Hyter featuring J.J. Callier singing "Stilettos And Jeans" on YouTube.

The song is perfectly performed--easy-going, never bombastic--so much so you just want to keep reeling it round and round. "I'm the bomb," Shar' brags euphorically towards the end, and she is. How this song failed to show up on my radar for so long I'll never know, but now that it has, you can be sure it will be Daddy B. Nice's #1 "Breaking" Southern Soul Single for August 2017.

I'll just add that you don't have to do the line dance to dance to "Stilettos and Jeans," as the little girl in the Mardi Gras dress in the video proves. And after dancing around the room to "Stilettos And Jeans" a few times, I was satiated. Cowgirl Sharnette could have wrapped me in rope for the rest of the set. Your Daddy B. Nice was a captive audience.

And Sharnette did not disappoint. The album closed with two Charles Lewis (Heavy)-produced dance jams and a Mike Lockett-produced ballad that can best be described as a mixture of the urban-inflected, Ves-produced "I've Got A Love" and the southern soul-purified "Put It On The Paper". The more you listen to it, the more the cut impresses.

Listen to Sharnette Hyter singing "Got Me Going In Circles" on YouTube.

Heavy (Charles Lewis) is the Baton Rouge-based maestro behind Pokey's big hit song, "My Sidepiece," and Cold Drank's follow-up, "Three," both of which have monopolized much space and commentary here. "Three," the lesser-known of the two, was Daddy B. Nice's #1 Single of 2016.

Dominated by Lewis's trademark percussion and organ-heavy arrangements (and refreshingly potent horn riffs), both "Hit My Spot Right" and "You Ain't Getting It (Without No Rubber)" add a grit and toughness hard to come by in most female-oriented projects.

Indeed, the bounty of fine producers is a major factor in the success of GROWN FOLKS TALKIN'. In addition to Heavy and Beat Flippa and Jeter Jones, Ves Garrett (of "We Do We" fame) does the honors on the aforementioned "I"ve Got A Love," his pop/urban mannerisms especially evident on the choruses and bridge. And Mike Lockett, the most urban r&b-influenced of the arrangers ("Hold On," "I'm Not Her," and "Still Don't Pay My Bills"), nevertheless takes his production to southern soul heaven with the smashing arrangement on "Stilettos and Jeans".

In an age when divas still come and go like commuters through turnstiles, and one-hit wonders like Anita Love "Keep Knockin' (But You Can't Come In)" and Lina ("I Won't Let My Baby Down (My Man)") wow us with spectacular singles only to disappear along with their short-lived triumphs, Sharnette Hyter appears to be that rare commodity with all the tools, motivation and support to be a "keeper". With GROWN FOLKS TALKIN', she puts the southern soul audience on notice that a new and authentic southern soul diva has arrived.

--Daddy B. Nice

Sample/Buy Sharnette Hyter's GROWN FOLKS TALKIN' CD at CD Baby.

Sample/Buy Sharnette Hyter's GROWN FOLKS TALKIN' CD at iTunes.


Honorary "B" Side
"Put It On Paper (feat. Patrick Henry)"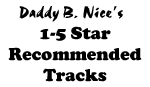 Stilettos And Jeans (feat. J.J. Callier)


CD: Grown Folks Talkin'
Label: Lockdowne






Put It On Paper (feat. Patrick Henry)


CD: Grown Folks Talkin'
Label: Lockdowne






Call Out My Name (w/ J. Red)


CD: Call Out My Name (Single)
Label: Soulmop Music Group






I'm Ready (feat. Big Cynthia)


CD: Trailride Music Vol. 1
Label: Music Access






I'm Classy


CD: Grown Folks Talkin'
Label: Lockdowne