NEW!

Corner & Top 10


Concert Calendar
& Mailbag


Comprehensive Index


New CD Reviews


Index to Artist Guides
NEW!


Best of 2022

The Original Chart (1990-2010)

21st Century Chart (2000-2020)
NEW!

The New Generation Chart (2010-2030)
Southern Soul CD's, MP3's


Best of Pages
About the Music
About Us
Links
Home

Best Of 2017: The Year In Review
January 8, 2018:

Overflow From Daddy B. Nice's BEST OF 2017 page...
2017: The Year In Southern Soul
If southern soul music had a "Time" Magazine, the "Man of the Year" cover would go to Josephine's son, Big Pokey Bear. Nobody's stock rose faster or higher--and deservedly so. The writer/performer was everywhere, touring maniacally from Texas to the Carolinas, often hundreds of miles in a day, and recording week-in, week-out with fellow southern soul singers, making a way of life of musical collaboration. His signature anthem, "My Sidepiece," may have gained him the reputation of a shiftless, pussy-hunting ne'er do well, but behind the facade, running up and down the I-55 corridor and criss-crossing I-10 and I-20, the real story of Pokey Bear was that of a career-driven workaholic, the kind of larger-than-life quarterback (to use an NFL analogy) who mentors and raises the level of the players around him: the late Big Cynthia (who died three days into the new year), Cupid, Jeter Jones, Crystal Thomas, Lacee, Deacon Dukes, Big Lee, Nadia Green, Miss Portia, O.B. Buchana, Bishop Bullwinkle, Lacee, Mystikal, Mz. Pat, Veronica Ra'elle, Rosalyn Candy, Tyree Neal, Cold Drank, to name a few.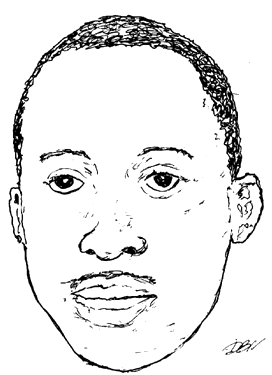 Pokey Bear and many of these artists were affiliated with Daniel Ross's (aka Beat Flippa's) Baton Rouge-based Ross Music Group, the most significant new label outside of Memphis or Jackson to boost interest in southern soul music since Senator Jones (his real given name) left Jackson's turn-of-the-century Malaco Records to introduce the new wave of contemporary southern soul artists--Sir Charles Jones, The Love Doctor, Andre' Lee, Mr. Zay, LaKeisha, Stan Mosley, Thomisene Anderson, Cicero Blake, etc.--from the threshold of Louisiana's Mardi Gras Records.

Ross Music, along with Jeter Jones' Louisiana-based Jones Boy Entertainment, published a wealth of the most exciting artists of the year: Pokey Bear, Jeter Jones, Miss Portia, Crystal Thomas, Rosalyn Candy, Nicole Jackson, Napoleon Demps, Tyree Neal, L.J. Echols, Sharnette Hyter, Veronica Ra'elle, G-Sky, Katrenia Jefferson, Laylla Fox, Deacon Dukes, Sweet Nay, Big Lee and more.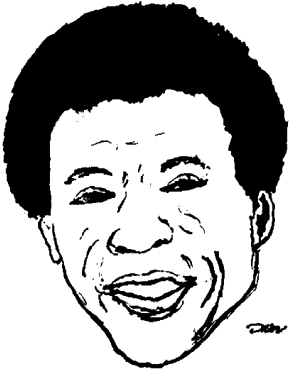 But the musical resurgence along the Gulf Coast was not the only force propelling southern soul music. Memphis's longstanding Ecko Records, under the tutelage of John Ward, retained its high profile as the most consistent southern soul label in the post-Malaco era, publishing the triumphant returns of David Brinston and Mr. Sam with their best albums in years as well as albums by label-stalwarts Ms. Jody, Jaye Hammer and O.B. Buchana and Memphis-area bluesmen Sonny Mack and Joe "Blues" Butler. Ecko also showcased old and new artists in four new installments in its popular "Blues Mix" samplers (#'s 20-24), among them Sheba Potts-Wright, Luther Lackey, Donnie Ray, the late Quinn Golden, King Fred, James Payne, Rick Lawson, Val McKnight, Mystery Man and Randolph Walker.

It was a year of confidence and swagger. "Southern Soul's stock is rising," Daddy B. Nice wrote early in 2017. Having captured the imaginations of genre-switching, former young urban R&B/hiphop artists (such as Pokey Bear himself), southern soul amassed a phenomenal number of debuts, setting off an unprecedented competition for market visibility.

Apologies for southern soul? Not any more. National recognition? Who gave a shit? Or, to be less graphic, who cared? (See more below on the four-letter word.) There was too much money to be made—-too much demand for the music. Audiences flocked to concerts--occasionally southern soul and zydeco on the same venues--in record numbers.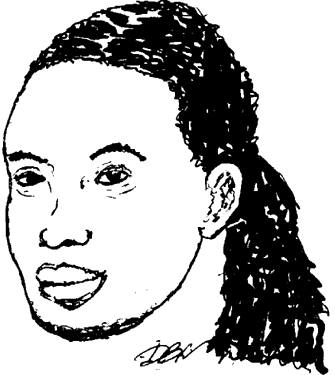 Promoters sprang out of the woodwork in every county across the Deep South, and if an artist with a "brand" couldn't make a living by selling records, he or she could certainly do so by recording AND touring. Many southern soul artists from the "old guard," worn down by years of neglect and indifference (but also benefiting from the lack of competition and being a "big fish in a small pond") could only watch in envy as a new breed of dynamic performers took over. Tucka, Pokey Bear, J. Red The Nephew, Jeter Jones, J-Wonn, Cupid, Adrian Bagher, Calvin Richardson and Bishop Bullwinkle played to crowds in the thousands and gained YouTube views in the hundred-thousands.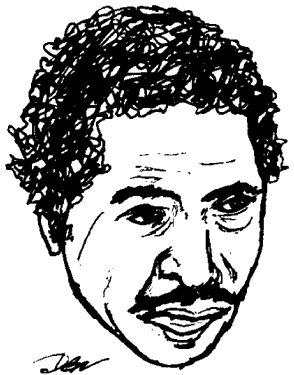 2016 Grammy Award winners Bobby Rush (in the "Blues" category) and William Bell (in the "Americana" category) successfully took southern soul music north in the TAKE ME TO THE RIVER show, an ensemble production celebrating the legacy of Stax. At three months and running, TAKE ME TO THE RIVER was the most intensive tour (daily gigs) ever above the Mason-Dixon line, and the show resumes in 2018.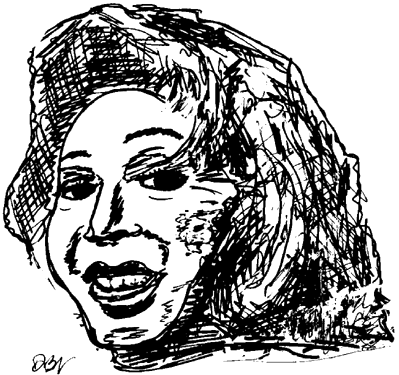 On the national stage, Fats Domino, Chuck Berry, Della Reese and comedian/activist Dick Gregory--all of whom influenced southern soul--passed on. On the local stage, Robert Henderson, the owner of Montgomery, Alabama's indie label Hot Spot Records, also passed. All in all, though, the ranks of southern soul artists incurred less attrition than in previous years, but Shirley Brown was silent and Denise LaSalle had to have a leg amputated a year after undergoing triple-bypass heart surgery.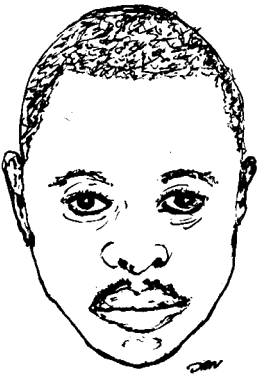 More southern soul artists became fixtures on the national ticket-broker outlets. They included Willie Clayton, T.K. Soul, Calvin Richardson, Big Pokey Bear, Bishop Bullwinkle, Tucka, Theodis Ealey, Lenny Williams, Nellie "Tiger" Travis and of course, the "King of Southern Soul," Sir Charles Jones.

(2017 was the year it became obvious that Sir Charles' new-era heart-breaker, "Expire," could give your Daddy B. Nice goose bumps exactly like he used to get listening to "Is Anybody Lonely?")

Willie Clayton put out a blues album, perhaps hoping to duplicate Bobby Rush's Grammy for Blues in 2016, but predictably--and like Rush's the year before--it got very little air play on southern black radio. (That may be a good sign, Willie.) Chicago producer/writer Floyd Hamberlin and singer Nellie "Tiger" Travis reunited on an album anchored by her suddenly five-year-old single, "Mr. Sexy Man", while down in Memphis Sweet Angel returned with her first album in years. Sonny Mack, who released a new album, gigged 2-6 week-day afternoons at the King Palace Café Patio on Beale Street (talk about being accessible!)--and is still doing so--while former southern soul recording star Toni Green ("Southern Soul Music") opened her own club, Toni Green's Palace, on the north side of town.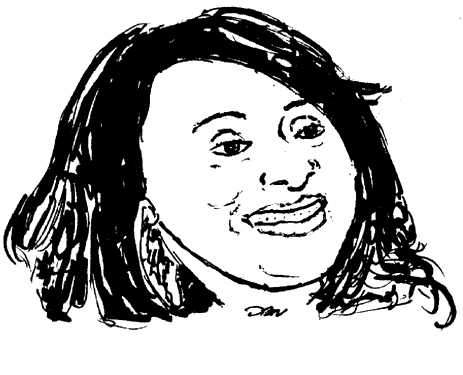 Youth ruled as never before. (Hard to believe now it was ever an "issue".) Young songstresses Sharnette Hyter, Miss Portia, Crystal Thomas and Candice G. were especially impressive. Young guns Solomon Thompson, Ra'Shad (The Blues Kid), R.J. Scott and Mr. Campbell had breakthrough years. Ronnie Bell struck a common chord with his women's-power-enhancing "I'll Pay The Shipping Cost," a sensation in the Mobile/Pensacola area, where it topped radio charts for months. Meanwhile, Georgia's newcomer Stan Butler continued to bring a rough-hewn, "Mississippi Boy"-like sound back to southern soul with hits like "I Left My Woman" and another new album.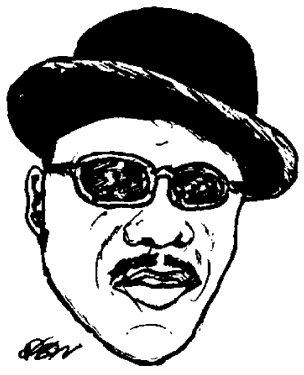 At one time inclined to go off in his own direction, the "King of Swing" Tucka, continued his seamless integration into the southern soul circuit. Mr. Sam recorded "Broke As Hell" (from his new CD) while T.K. Soul recorded "Cheap Ass Man"--and in a further irony, both singles came out at the same time. Luther Lackey put out another good song but still declined to get a stage act together and tour. J. Red's stock rose, as did that of Lomax with his second solid album's appearance. And the El' Willie we thought we knew turned out to be the El' Willie we thought he wasn't, surprising us with the best collection of songs of his career.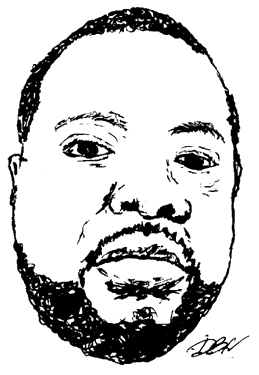 Big Yayo was a "Best Vocalist" award nominee in spite of (shades of Bigg Robb) singing through a vocal enhancer. Bishop Bullwinkle continued to sport a cowboy hat--not a pointy bishop's cap. Nelson Curry's brother Alan ("Ace") from the Klass Band Brotherhood got back into southern soul as a solo act. LaKeisha Burks resurfaced on Alonzo Reid's "Do You Want Somebody?", while fellow vintage southern southern singers Little Kim Stewart and Vickie Baker returned after near decade-long absences.

Gigging at clubs like Underground 119 (downtown Jackson), F. Jones Corner (on legendary Farish St.) or Vicksburg's Ameristar Bottleneck Blues Bar (west of town), Stevie J re-tooled his name ("Stevie J Blues") and released a new album, but balked at uttering the word "shit" even though recording a song with the refrain and title, "I ain't getting that shit."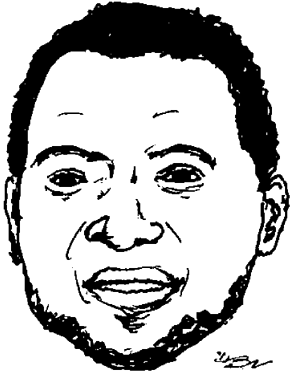 No such qualms from the "fronting" DJ Big Tony on the Jeter Jones single, "Single Footin'," from Jones' new album, in which Tony yells "Sheeeeeeee-it!", the obscenity caught up and swept away and immediately forgotten in the Dorothy-to-Oz musical mayhem.

Unforgettable sounds of the year:

The stark, descending piano chords and Lil' Jabb's swirling cajun accordion on top of the deliriously-percussive instrumental track to the aforesaid Jeter Jones track, "Single Footin'";

The head-turning, "wasted-in-misery" vocal by David Brinston on "I Drinks My Whiskey";

Ms. Lady Blues ecstatically singing the lullaby-like melody line in the chorus of "Shake It (The Remix)" with J. Red and Columbus Toy;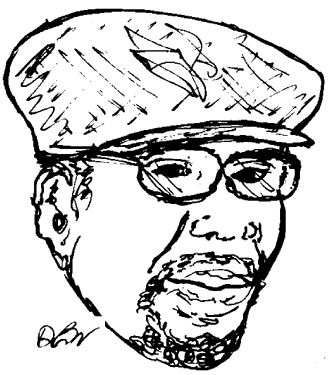 Gentry Jones and Omar Cunningham conjuring a mind-blowing, PET SOUNDS-like harmonizing to Big Yayo's "Bedroom Rodeo" Remix;

One-of-a-kind Wendell B. riffing on James Brown in "Bobalagaboom";

Sweet Angel exhorting her raucous background singers in "I Got Your Back";

Ms. Jody's sugary swagger as she relates the "lies" in "I Had To Lie".

As always, the strength of southern soul was in the unparalleled quality of its singers.

Great lyrics? How about...

"You paid three hundred for your shoes./ I paid four-thousand for my boots."

That's the song where the guy gets mad when the gal steps on his boots. Who knew? I knew custom-made cowboy hats could cost a thousand dollars, but who knew about boots?

(From "Watch My Boots Part 2" the wild dance joint by Deacon Dukes, Jeter Jones, Pokey Bear et.al.)

--Daddy B. Nice


--Daddy B. Nice