NEW!

Corner & Top 10


Concert Calendar
& Mailbag


Comprehensive Index


New CD Reviews


Index to Artist Guides
NEW!


Best of 2022

The Original Chart (1990-2010)

21st Century Chart (2000-2020)
NEW!

The New Generation Chart (2010-2030)
Southern Soul CD's, MP3's


Best of Pages
About the Music
About Us
Links
Home

Jennifer Watts
September 29, 2019:
NEW ALBUM ALERT!
Buy Jennifer Watt's debut album THE FOXY LADY OF SOUTHERN SOUL at Amazon.
THE FOXY LADY OF SOUTHERN SOUL TRACK LIST:
1
Rock Wit It Baby

2
I'll Let You (Hit It)

3
Oowey Gooey Man

4
Fish Fry

5
Swing Out

6
Seasonal Boo Thang

7
Teacha Wha You Ought to Know

8
I Like Them Twins

9
Let Me (Taste It)

10
Ride for Free

11
Grinch Stole My Heart


Daddy B. Nice notes: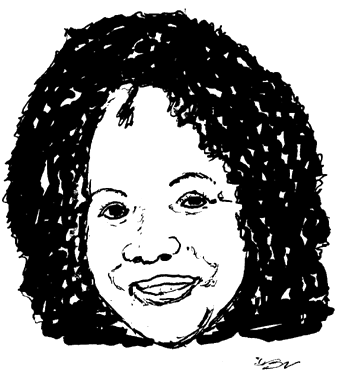 This noteworthy debut is full of catchy songs sung by the irrepressible Ms. Watts and produced by Unkle Phunk, the maestro behind last year's bass-heavy treat, "Swing Out With Me" by Ms. Innocents featuring Mr. Cotton. The finest collaboration between Jennifer and Unkle Phunk is "Fish Fry," a mid-tempo gem with an early-rock and roll ambience. "Rock Wit It, Baby" was the first to chart on Daddy B. Nice's Top 10 Singles in September of 2018 with this comment:

Hard to believe "rock" was originally and still is a euphemism for the other four-letter word ending in "k". We've become so used to it. Your Daddy B. Nice had other "rock" submissions this month: Annie Washington, now calling herself Ms. B., with "Rocks Me," and Lamar Brace, a new artist, with "Rock Me All Night". Frankly, Watts was the only one "rocking" on YouTube. Besides, "Rock Wit' Me" (produced by Uncle Phunk) just may be the Jennifer Watts single that finally catches on.

"I Like Them Twins," "I'll Let You Hit It" and "Oowey Gooey Man" also stand out. Songwriters on the album include Watts, Earl Williams, Latrell Knight, Audrey Cooper, Barbara Martin and Renee Caldwell. Producers Hurricane Chris and Lil' Boosie also contribute.

Listen to all the tracks from Jennifer Watts' THE FOXY LADY OF SOUTHERN SOUL album on YouTube.

Buy Jennifer Watts' THE FOXY LADY OF SOUTHERN SOUL at Apple.

Watch the YouTube video of "Fish Fry" by Jennifer Watts featuring Unkle Phunk.


***********
To automatically link to Jennifer Watts' charted radio singles, awards, CD's and other citations on the website, go to "Watts, Jennifer" in Daddy B. Nice's Comprehensive Index.
***********
--Daddy B. Nice