NEW!

Corner & Top 10


Concert Calendar
& Mailbag


Comprehensive Index


New CD Reviews


Index to Artist Guides
NEW!


Best of 2022

The Original Chart (1990-2010)

21st Century Chart (2000-2020)
NEW!

The New Generation Chart (2010-2030)
Southern Soul CD's, MP3's


Best of Pages
About the Music
About Us
Links
Home

"This Woman Of Mine"
Lamar Brace
December 1, 2019:
NEW ALBUM ALERT!
Buy Lamar Brace's new FROM THE SOUL album at Amazon.
FROM THE SOUL Track List:
1
Good Days

2
Left Hand Man

3
Family Reunion

4
Grind On Me

5
Mr Right Now

6
This Woman of Mine

7
Krunchin

8
Rock Me Baby

9
They My Witness

10
Feels Right


Daddy B. Nice notes: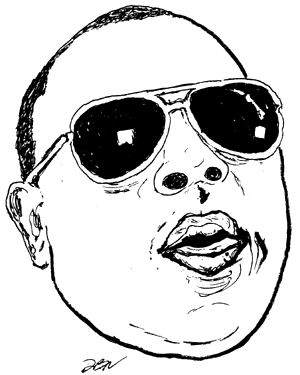 From The Soul looks and sounds and feels like a debut album, and for all practical purposes (recognition by the southern soul community) it is. But actually, the young singer/writer broke into the recording business in 2010 with a disc called "Pound For Pound". (The ballad "Sexual Chemistry" and the pre-"Rock-Me-Baby"-like "They My Witness" survive on Brace's new release.)

Almost a decade passed. Then, in September of 2018, Brace returned with an energetic, mid-tempo, traditional-sounding southern soul tune called "Rock Me, Baby". Daddy B. Nice mentioned it in Jennifer Watts' Top Ten Singles review for the month:

************
Hard to believe "rock" was originally and still is a euphemism for the other four-letter word ending in "k". We've become so used to it. Your Daddy B. Nice had other "rock" submissions this month: Annie Washington, now calling herself Ms. B., with "Rocks Me," and Lamar Brace, a new artist, with "Rock Me Baby". Frankly, Watts was the only one "rocking" on YouTube..."
***********

Then, in January, Brace released his follow-up single, "This Woman Of Mine," which DID make the charts: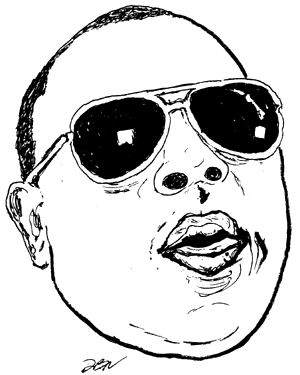 *************
Daddy B. Nice's Top 10 "BREAKING" Southern Soul Singles Preview For. . .

-------JANUARY 2019-------

...5. "This Woman Of Mine"-----Lamar Brace

Strong new vocalist who turned some heads with last year's "Rock Me, Baby" returns with an even more accomplished bid at a southern soul hit single.

Listen to Lamar Brace singing "This Woman Of Mine" on Number One Music.
**********

Those two songs, "Rock Me, Baby" and "This Woman Of Mine," are the reason to check out From The Soul. They prove Lamar Brace is a solid southern soul singer. A new single, "Left Hand Man," is making the rounds to deejays. The set has its share of amateurish tracks. Avoid "Mr. Right Now" and "Grind On Me," which are embarrassing raids on Muddy and The Staples (via Love Doctor). But at his best, whether singing a ballad or a dance track, Lamar Brace puts some punch into his southern soul.

Listen to all the tracks from Lamar Brace's FROM THE SOUL album on YouTube.

Buy Lamar Brace's new FROM THE SOUL album at Apple.


***********
To automatically link to Lamar Brace's charted radio singles, awards, CD's and other citations on the website, go to "Brace, Lamar" in Daddy B. Nice's Comprehensive Index.
***********
--Daddy B. Nice
Honorary "B" Side
"Rock Me Baby"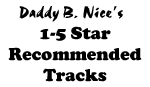 This Woman Of Mine


CD: From The Soul
Label: Music Access


Sample or Buy
From The Soul




Rock Me Baby


CD: From The Soul
Label: Music Access


Sample or Buy
From The Soul