NEW!

Corner & Top 10


Concert Calendar
& Mailbag


Comprehensive Index


New CD Reviews


Index to Artist Guides
NEW!


Best of 2022

The Original Chart (1990-2010)

21st Century Chart (2000-2020)
NEW!

The New Generation Chart (2010-2030)
Southern Soul CD's, MP3's


Best of Pages
About the Music
About Us
Links
Home

Chris Ardoin
December 29, 2019:
NEW ALBUM ALERT!
Buy Chris Ardoin's new EVOLUTION album at Amazon.
EVOLUTION Track List:

We Poppin'

2
Kiss Kiss

3
Karma


4
Stay

5
911

6
Weak

7
Please Take Me

8
Say Go

9
Hurt No More

10
Just Kickin' It

11
Pretty Brown Eyes

Ya Werkin' Me

13
Highway Zydeko

14
Issa Celebration


Daddy B. Nice notes: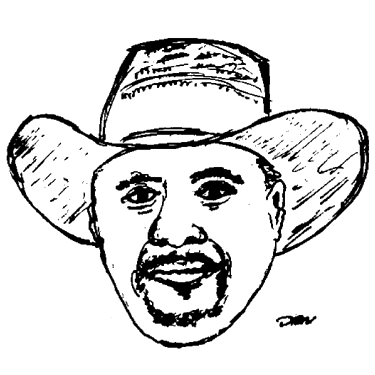 In the aughts Keith Frank was the zydeco artist southern soul deejays played to add a little spice to their playlists. Southern Soul star Tucka matriculated under Frank. Frank's "Cassanova" was perhaps the first cajun tune to become a hit single on southern soul radio. "Teddy Bear," "Haterz" and "She's Gifted" followed over the years, and only last year Keith Frank & L.A. 26 charted in many southern soul areas with "Come On Home".


These days, however, the hot zydeco artist in southern soul demographics is a young man named Chris Ardoin (pronounced Ar-do-in, accent on the first syllable). Ardoin has described his evolution--no pun intended--as a branching out from straight zydeco into "swing". You may remember Tucka promotes himself as "The King of Swing". Whatever "swing" is, Ardoin maintains it has doubled his audiences.

The defining sound of zydeco is the button accordion, and in Ardoin's hands it find its apogee. "Stay" from the new EVOLUTION album possesses a rousing hook which Ardoin works for all it's worth, weaving in his searing, high-pitched, country tenor. The effect is almost surreal, the frenzy of the accordion blending with the wailing vocal.

Listen to Chris Ardoin singing "Stay" on YouTube.

"Stay" (April) and the equally high-energy "Let's Go" (May) nearly charted back to back in Daddy B. Nice's Top 10 Singles charts in 2019. "Just Kickin' It," another southern-soul-friendly cut, is an homage to the Staples' "Do It Again," whose same bass hook a young writer named Charles Jones looked to when composing "Slow Roll It" for the Love Doctor.

Many Chris Ardoin singles have charted at SouthernSoulRnB over the years. To link to the specific songs and chart appearances, go to "Chris Ardoin" in Daddy B. Nice's Comprehensive Index.

Listen to all the tracks from Chris Ardoin's EVOLUTION album on YouTube.

Buy Chris Ardoin's new EVOLUTION album at CD Baby.

Buy Chris Ardoin's EVOLUTION album at Apple.


***********
To automatically link to Cris Ardoin's charted radio singles, awards, CD's and other citations on the website, go to "Ardoin, Chris" in Daddy B. Nice's Comprehensive Index.
***********
--Daddy B. Nice