NEW!

Corner & Top 10


Concert Calendar
& Mailbag


Comprehensive Index


New CD Reviews


Index to Artist Guides
NEW!


Best of 2022

The Original Chart (1990-2010)

21st Century Chart (2000-2020)
NEW!

The New Generation Chart (2010-2030)
Southern Soul CD's, MP3's


Best of Pages
About the Music
About Us
Links
Home

Best of 2013: The Year In Review
January 1, 2014:

SOUTHERN SOUL MUSIC: THE YEAR IN REVIEW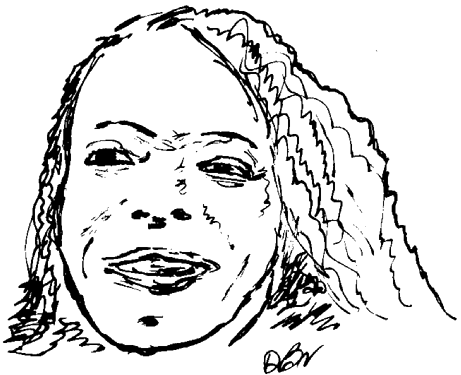 Despite the usual attrition 2013 was a fantastic year for the last "segregated music" in America (as singer/songwriter Luther Lackey called Southern Soul music in an insightful "farewell" interview with Daddy B. Nice in January), with steady output from veterans and buzz-filled epiphanies seemingly on a monthly basis by a parade of bright new and/or little-known performers.

Not to be mistaken for your mama's southern soul, 2013 was the year of Nellie "Tiger" Travis's "Mr. Sexy Man," called in many quarters the "number-one song" in America. Even Medea (aka Tyler Perry), boasted that the song--the result of Travis' reunion with writer/producer Floyd Hamberlin--was her favorite during a guest stint on The Steve Harvey show.

One of the keys to the song's popularity was the line in the chorus, "what-yo-name-is?" (which Medea mimicked perfectly), proving once again that good English grammar ("What is your name?") just doesn't (don't?) make sense in the world of blues.

Like a 100-year flood, "Mr. Sexy Man" crept into media outlets long known for eschewing southern soul music, but close in its wake, especially throughout the established chitlin' circuit, was Ms. Jody's "Just Let Me Ride," in which the fiercely competitive diva "rode the cowboy, not the horse," and in the process notched arguably her finest club song to date.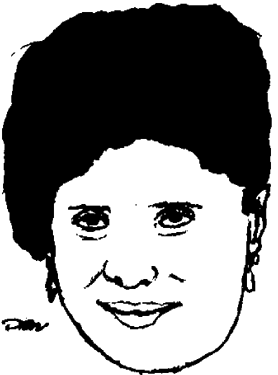 And Ms. Jody also took the music beyond its roots, winning (and triumphantly performing) at the Carolina Beach Music Awards for her single "Still Strokin'," the title tune from the same CD featuring "Just Let Me Ride."

But the ultimate southern soul high of the year, at least for the insiders fortunate enough to hear his debut in the Delta (Jackson, Mississippi, the heart of the music), was the Big Yayo-tutored young singer J-Wonn's "I Got This Record."

With only word-of-mouth, local air-play and one meagerly-recorded live-with-boombox YouTube video in a Jackson shopping mall, J-Wonn became an overnight sensation, the charisma and sensitivity of his vocal compelling your Daddy B. Nice to call his coming-out party "dramatic enough to recall Sir Charles Jones' 'Friday' or LaMorris Williams' 'We Can Do It (Impala)'."

Deejays called this song "the #1 song in the WORLD," (How's that, Nellie Travis?), but it was really the #1 Song in the Delta, where its popularity thrust J-Wonn on stage with Willie Clayton and subsequently led to headlining gigs with the likes of respected Southern Soul veterans Wilson Meadows and Dave Mack.

J-Wonn's lightning-speed acceptance--without a published CD--wasn't unique. Only a few months earlier, during the heat of the summer, a young performer whose only claim to fame was being the little sister of singer/songwriter L. J. Echols, put out a single called "Mad Dog 20-20."

An anthem to low-budget, country-style inebriation, with brother L.J.'s admirably rustic guitar picking for background, Krishaunda Echols' "Mad Dog" (which your Daddy B. Nice called "the best thing since the late Jackie Neal") broke with only a YouTube video, without the benefit of distributed single or CD.

In the span of two months, Ms. Echols became a feted headliner at Mississippi southern soul concerts, most exceptionally headlining a show at the Laurel, Mississippi fairgrounds with the greatest divas in Southern Soul (Peggy Scott-Adams, Denise LaSalle and Shirley Brown), with the radio spot featuring Krishunda's "Mad Dog 20-20" exclusively in the commercial.

So fast did events unfold, there was often a disconnect between the day-to-day Southern Soul media, which catered to and supported the small but vital network of established Southern Soul artists, and the emerging younger generation of new acts, largely introduced by Daddy B. Nice, often with little distributed product--J-Wonn, Krishaunda Echols, T-Baby, Fredrick (King Fred) Hicks among them--who more often than not had little access to the chitlin' circuit network of the older generation.

Unheralded, young, Delta-based producer Big Yayo (Stevie J's "Because Of Me," LaMorris Williams' "Impala"), was again at the heart of the action, producing not only T-Baby's "The Swag" but J-Wonn's resplendently-arranged ballad, "I Got This Record." And Big Yayo's 2012 success with the disco-edged, Dave Mack-sung, club anthem "Booty Talking" presaged the success of Nellie Travis' similarly-driven "Mr. Sexy Man" in 2013.

Another vital stream of new southern soul music came from a traditional bastion of the genre, southern Louisiana and the Gulf Coast, where--with the demise of the once-invaluable Chico's Radio--WDLT Mobile's deejay Nikki DeMarks fought the good fight, championing artists like Stephanie McDee, Cupid and Tucka, whose "Sweet Shop" seduced listeners.

"Twerking" finally hit the mainstream. Hey, America: Louisiana's Jackie Neal was doing it and singing about it a dozen years ago.

And Jackie Neal's little brother Tyree finally moved out of her shadow, producing Big Cynthia's best work in years,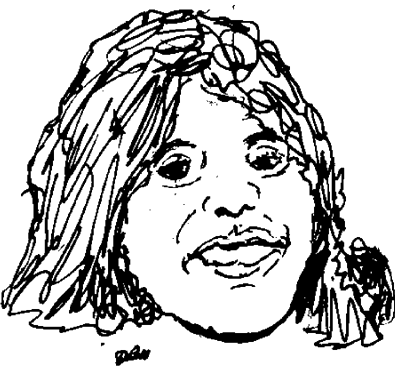 not to mention producing fellow Louisianan Pokey and providing the irrepressible guitar lick in the Louisiana-based, "return-of-the-southern-soul-queen" Stephanie McDee's instant classic, "When I Step In The Club."

2013 was noteworthy for the publication of David Whiteis's monumental primer to contemporary Southern Soul: Southern Soul Blues (University of Illinois Press).

The overwhelmingly-accurate, exhaustively-researched tome was the first up-to-date analysis of contemporary Southern Soul in cloth and paper, lending further credence (in the mainstream) to the genre's still obscure existence.

Whiteis wrote (and confirmed with your Daddy B. Nice) that the term "southern soul blues" was a compromise--that the phrases "southern soul," "soul-blues" and "southern soul blues" were all used interchangeably in the book. Yet, such was the heft of the book's influence that respected European online critic Heikki Suosalo wrote that:

"Soul-Blues" is now in the U.S.A. the common term for the music we used to call and still call in Europe "southern soul." Even though some artists like Willie Clayton don't like the phrase "southern soul" in terms of describing his music – and Chicago isn't very south, I agree – I'll still use it anyhow, because it's an established, respectable term, going all the way to the 60s. Among European soul music lovers, it's a positive term and it conjures up an image of certain kind of music, highly emotional and powerful. It's not necessarily tied up with geography, but purely sound. We also have "northern soul", and every black music fan and club-goer in Europe understands what we're talking about."

In the critical sphere, 2013 was also the year Daddy B. Nice completed his Top 100 21st Century Countdown, two and a half years in the making, and the first ranking of southern soul artists since his Top 100 Southern Soul Artists a decade earlier, with Sir Charles Jones replacing the late Johnnie Taylor as the #1 Southern Soul Artist. Mel Waiters, Willie Clayton, T.K. Soul, Bobby Rush, Ms. Jody, Shirley Brown, Theodis Ealey, O.B. Buchana and Bigg Robb rounded out the top ten.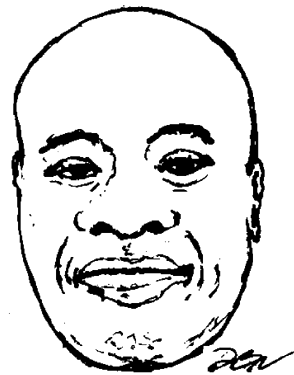 A vocalist some industry people doubted existed emerged from anonymity in an interview with Daddy B. Nice: Will T., the mysterious singer of the original "Mississippi Boy," (often attributed to Charles Wilson), one of the most iconic and oft-covered songs in contemporary Southern Soul. It was written by the same Floyd Hamberlin of this year's "Mr. Sexy Man" fame and most recently covered by Sir Charles Jones under the title "Country Boy."

2013 posted outstanding CD's by some of Southern Soul's banner artists: Theodis Ealey, Vick Allen, Mel Waiters, Ms. Jody, O.B. Buchana, Klass Band Brotherhood and Donnie Ray, to cite only a few.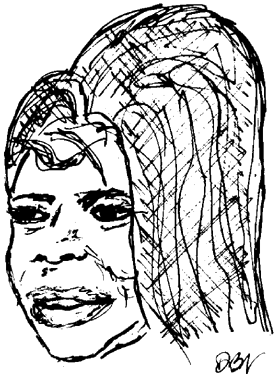 2013 witnessed the passing of some of the music's most beloved practitioners: Artie "Blues Boy" White, Gus Geeter (of Alabama's King Tutt Band) and Tina Diamond. And in December, to the consternation of the blues community, Robert "Chick" Willis--in his heyday one of the most risque of performers--passed on to Soul Heaven.

Onetime enfants terribles Bobby Rush and Willie Clayton found themselves the elder statesmen of traditional rhythm and blues, with old classics like Rush's "Hard Feelin' With Me" (from Blind Snake)...

Different strokes
For different folks.
Special kind of stroke
For the soulful folks."

...and Clayton's "Can We Talk" (from Full Circle), dressed up with reggae dancehall trimmings, rematerializing in current air play and wowing a new generation.

Lyrical highlights that made 2013 a little more distinctive:

"Hey mista sexy man,
What yo name is?"
Nellie "Tiger" Travis, "Mr. Sexy Man"

"Everyone's watching you throughout this room,
Women watching men watching you.
Jealousy is kicking in."
Mel Waiters, "Hottest Thing"

"Tonight we're eating perch with tartar sauce."
Big "Ro" Williams, "Good Love Muscle"

"They conversated (sic) for awhile."
Vick Allen, "My Baby's Phone"

"Just like Al Green said,
'I'm tired of being alone,'
Thank God for the men
That made these smart phones."
Billy "Soul" Bonds, "Get Her With My Twitter"

"They call me Pokey,
Big pokey bear,
Anytime you need me, baby,
I'll be there."
Pokey, "They Call Me Pokey"
(from an album entitled JOSEPHINE SON POKEY)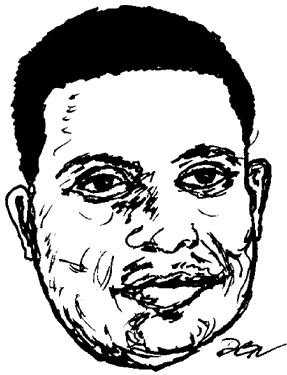 "We didn't know a damn thing about bills.
Thought we were living it up like in Beverly Hills.
Plenty of Kool-Aid and government cheese,
Collard greens and black-eyed peas.
Man, those were the good old days."
Vick Allen, "I'm Tired Of Being Grown"

"I'll tell you what.
Stop giving up the cookie
And see how long he stays around."
Nellie "Tiger" Travis to Adrena in "Another Woman's Man"

And, from the debut of the year...

"I caught 'em at the grocery store.
I caught 'em in the Mall.
Saw 'em at the casino,
But my grandma even caught 'em at bingo."
J-Wonn, "I Got This Record"

--Daddy B. Nice

**********


--Daddy B. Nice