NEW!

Corner & Top 10


Concert Calendar
& Mailbag


Comprehensive Index


New CD Reviews


Index to Artist Guides
NEW!


Best of 2022

The Original Chart (1990-2010)

21st Century Chart (2000-2020)
NEW!

The New Generation Chart (2010-2030)
Southern Soul CD's, MP3's


Best of Pages
About the Music
About Us
Links
Home

Christopher Dean Band
April 1, 2021:
NEW ALBUM ALERT!
Listen to all the tracks from the Christopher Dean Band's SONGS FROM FRENCH STREET on YouTube.
Daddy B. Nice notes: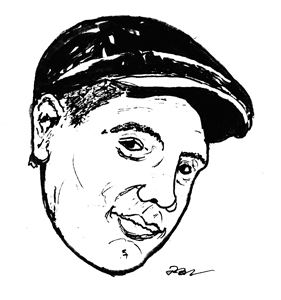 Songs From French Street by Christopher Dean marks the first time your Daddy B. Nice has featured a white artist in almost two decades. Don't get excited. The Christopher Dean Band is not the next Elvis or anything, just a journeyman bar-blues band from New Jersey who by their own account play 135 dates a year along the East Coast. (Although Dean is a good guitar player, as are most white guys who get into blues.)

But this working band from the Northeast's forthcoming album is an indication of what's going on in the greater country beyond the southern soul circuit. And there is something going on. Mel Waiters in Hoboken? Southern soul is making inroads.

I remember in the early years of the century there was a white blues guy whose name I can no longer remember (Lil' This, Lil' That?) I reviewed more than once. One of my readers named "Rick" touted him time and again, along with any other white sightings on the southern soul front. (There was also a white guy named Stacy Mitchart on some of the charts at that time.) But since then it's been all, errrrrr...blackness.

So when I opened the Christopher Dean Band CD, expecting the worse (another white blues band playing the blues of seventy-five years ago) I was surprised to find that this guy was covering southern soul artists. The lead-off track is "Can I Get It?" featuring Johnny Rawls on a rollicking version of his original, followed by a sparkling cover of Tyrone Davis's ."Without You In My Life".

By that time I was thinking maybe this southern soul music is seeping out into the mainstream at a rate much higher than I realized. Then I took a look at this New Jersey guy's background and found he'd covered, on various prior albums, Mel Waiters' "Hole In The Wall" and "Got My Whiskey," not to mention Omar Cunningham's "Check To Check"!

This is a band that could easily open for a southern soul headliner, and it has horns and good keyboards. Also, Dean's vocals on this new album are much improved over some of his earlier work. I don't necessarily recommend the Dean originals, but the covers---including Dean's version of Curtis Mayfield's "This Is My Country---are, in a word, soulful.

Listen to all the tracks from the Christopher Dean Band's SONGS FROM FRENCH STREET on YouTube.



--Daddy B. Nice