Carlin Taylor (#1 Single First Time Out)
Daddy B. Nice's Top 10 "BREAKING" Southern Soul Singles For. . .

-------January 2022-------

1.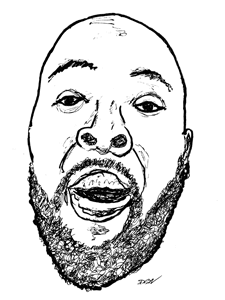 "Keep It 100"-----Carlin Taylor feat. The Soul Cartel Band

YouTube history tells us this band started out doing amateurish funk covers. Now look. They've matured, gotten "religion" (southern soul, that is) with their mellowed-and-polished, dance-friendly lead singer dispatching one of the catchiest tunes to ever jump-start a new year. The two best "Keep It 100" videos are here---one above in the title link and one below, right about here...

Listen to Carlin Taylor singing "Keep It 100" on YouTube.



--Daddy B. Nice