NEW!

Corner & Top 10


Concert Calendar
& Mailbag


Comprehensive Index


New CD Reviews


Index to Artist Guides
NEW!


Best of 2022

The Original Chart (1990-2010)

21st Century Chart (2000-2020)
NEW!

The New Generation Chart (2010-2030)
Southern Soul CD's, MP3's


Best of Pages
About the Music
About Us
Links
Home

"Snap, Crackle And Pop"
Sunny Ridell
Composed by Sunny Ridell
********
To automatically link to Sunny Ridell's charted radio singles, awards and other citations on the website, go to "Ridell, Sunny" in Daddy B. Nice's Comprehensive Index.
*******
Listen to Sunny Ridell singing "Snap, Crackle & Pop" on YouTube.
Daddy B. Nice's Original Critique: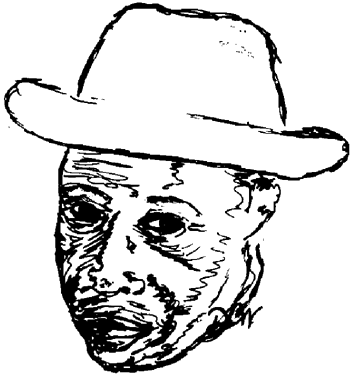 The pride of Crystal Springs, Mississippi, Sunny Ridell has plied his blues musicianship in near-total anonymity since the late sixties. A true iconoclast, Ridell is noted--if not notorious--for such quirks as wearing a cape in performance and for his extraordinary leaping ability. And even in the Deep South, where it is common for musicians to survive without studio and marketing support, Ridell has always given short shrift to recording industry overtures.

Thus, in spite of a storied history touring and performing with some of the biggest names in rhythm and blues in America and Europe through the decades leading up to the millennium, you will not find a catalog or discography substantiating Sunny Ridell's contributions to Southern Soul.

It's a shame--another blot on the recording industry and its attendant media--but as is so often the case with chitlin' circuit artists, it has an upside. That upside is the pure joy and lack of commercial taint in Sunny Ridell's music, and nowhere is that raw purity more evident than on the little-known hit, "Snap, Crackle And Pop" (Snap, Crackle, And Pop, Three Kids Music, 2001).

Like Artie "Blues Boy" White ("I Can't Afford To Be Broke"), Ridell has an unpretentious, rough-hewn vocal style that perfectly captures the essence of easy-going rhythm and blues.

"Like a bowl of cereal
That you put in your mouth,
When you crunch down it,
It's sweet to the last drop."

And like the songs of White and fellow bluesman Tyrone Davis, Ridell's "Snap, Crackle And Pop" constructs a wonderful chorus that disarms the listener with its bass-heavy, gospel-tinged simplicity and atmosphere. After a few listenings, the melody gives unmistakable notice that the song is a bona fide anthem--one of the best raggedy-assed, get-out-your-marching-boots riffs ever.

Many of Ridell's songs--"Big Legged Woman" especially--have a steel-drum sound that lends them a distinctiveness and a south-of-the-border charm. It's present in a subtle way in "Snap, Crackle And Pop," but "Snap" owes more of its allure to the bass-clef vocalist who mans the chorus. "Talk Dirty To Me" features a keyboard-organ and emphasizes Sunny's vocal exchange with a female vocalist (the excellent Jewel Bass).

Don't look for him on MTV or BET anytime soon, however. As WMPR's DJ Handyman, noting Crystal Springs' First Annual Fathers' Day Blues Fest, has said with justifiable pride and wit:

"That's Crystal Spring's own Sunny Ridell. Matter of fact, he headed down to his own hometown. Matter of fact, he just going to stay down there and do it at home, in his own front yard."

It's an apt metaphor for Sunny Ridell's entire career.


--Daddy B. Nice




About Sunny Ridell

Sunny Ridell grew up in Crystal Springs, Mississippi before moving to New Orleans while still a teenager. He backed up early R&B legends such as Fats Domino, Lee Dorsey and Little Richard, and over the ensuing decades performed, toured and recorded with many of the forefathers of today's Southern Soul, including Bobby "Blue" Bland, Percy Sledge, Otis Redding and Sam Cooke. He also played with country music stars such as Charlie Daniels and Willie Nelson.

Ridell's recording of "Come Out Into My World" (Whitecliff Records, New Orleans), was a regional hit, as was "I'm Black And I Know I'm Somebody" (Darva Records, Texas) later banned from the radio in Mississippi and re-titled "Soul 100 Part 1 and Part 2," which became another hit on the chitlin' circuit.

Ridell is still based in Crystal Springs, a town of 5,000 just outside Jackson, Mississippi. Two of his songs, "Come Into My World" and "Keep What I Need," were featured in a 1992 Ace Records sampler, America's Rhythm And Blues Hall Of Fame.

The bulk of Ridell's pre-21st century material is unavailable to present-day buyers, resulting in the ironic (for an artist with over four decades of performing under his belt), debut-like title of his 2001 Ecko CD, Sunny Ridell. The chitlin' circuit novelty hit from that LP, "Hey Osama," marked a rare commercial coming-out for the reclusive bluesman. Snap, Crackle, And Pop (Three Kids Music, 2001) is available through the Internet.





Song's Transcendent Moment

"I can make you snap, crackle and pop,
I can make you snap, crackle and pop,
I can make you snap, crackle and pop,
And keep your body hot."





Tidbits

Like his equally eccentric north-Mississippi colleague, R.L. Burnside, Ridell has achieved--through a fortuitous and unlikely set of circumstances--a sliver of fame outside the chitlin' circuit, in Ridell's case as a "bit" actor in over a dozen films, including "Leadbelly" and "Outlaw Blues". One of his co-stars, Peter Fonda, is said to have suggested the cape that Ridell wears in performance.




If You Liked. . . You'll Love

If you enjoyed the rustic humor of Clarence "Frogman" Henry's "Ain't Got No Home," or the early Rolling Stones hit, "Out Of Time," you'll love Sunny Ridell's "Snap, Crackle And Pop."




Honorary "B" Side

"Talk Dirty To Me"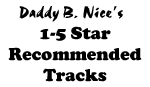 Snap, Crackle And Pop


CD: Snap, Crackle, And Pop
Label: Three Kids Music






Talk Dirty To Me


CD: Sunny Ridell
Label: Ecko


Sample or Buy
Sunny Ridell




Hey Osama


CD: Sunny Ridell
Label: Ecko


Sample or Buy
Sunny Ridell




Keep What I Need


CD: American R&B Hall Of Fame
Label: Ace






Big Legged Woman


CD: Snap, Crackle, And Pop
Label: Three Kids Music






Come Into My World


CD: Sunny Ridell
Label: Ecko


Sample or Buy
Sunny Ridell




For The Love Of A Woman


CD: Sunny Ridell
Label: Ecko


Sample or Buy
Sunny Ridell




Once A Fool, Not Always


CD: Snap, Crackle, And Pop
Label: Three Kids Music