NEW!

Corner & Top 10


Concert Calendar
& Mailbag


Comprehensive Index


New CD Reviews


Index to Artist Guides
NEW!


Best of 2016


Top 100 Countdown:
21st Century Southern Soul Artists


Top 100
Southern Soul Songs
21st Century Countdown
(00's – 10's)


Top 100
Southern Soul Artists
(90's - 00's)


Top 100
Southern Soul Songs
(90's – 00's)


Forerunners of
Southern Soul
Southern Soul CD's, MP3's
Best of Pages
About the Music
About Us
Links
Home


Sample or Buy



From artists, their familes, friends and fans. . .





From Daddy B. Nice's archives. . .





Over 100 Southern Soul drawings. . .





Original Daddy B. Nice sketches. . .





All caricatures and satirical renderings are untitled. . .





It's a little piece of history. . .





Who want a keepsake, memento or souvenir. . .





To commemorate their time. . .





In the Southern Soul limelight.





Browse through all the Southern Soul satirical sketches in Daddy B. Nice's archives.





Browse through all the Southern Soul sketches in Daddy B. Nice's archives.





Browse through all the Southern Soul collectibles in Daddy B. Nice's Southern Soul Products Store. . .





"Rock Me"
Stan Mosley (21st Century)
Note: Stan Mosley also appears on Daddy B. Nice's original Top 100 Southern Soul Artists (90's-00's). The "21st Century" after Stan Mosley's name in the headline is to distinguish his artist-guide entries on this page from his artist-guide page on Daddy B. Nice's original chart.

***********

"Rock Me" was the tune that carried Stan Mosley into the new century, and also the song that endeared him to Southern Soul fans. And yet, Stan might never have recorded the song if the late Senator Jones hadn't convinced the hard-singing Mosley that the tender ballad, from 1998's The Soul Singer (Malaco), was the real deal, the epicenter of the Southern Soul experience.

Senator Jones had a vision of Southern Soul second to no other. The vision was of soul music with the accessibility of early rock and roll tempered and filtered through the gospel music Jones knew and loved so well. Mosley, a tried and true, blues-infused soul singer, was the perfect counterpart--the rough sandpaper, as it were--to the simple, non-hip, some-would-say sentimental lyrics of "Rock Me." Stan made the words believable, and for the fans that belief went especially deep.

A longtime Chicagoan and successor to the generation that included Tyrone Davis, Otis Clay and Cicero Blake, Mosley (along with a new generation of Chicagoans including Floyd Hamberlin, Jr., Nellie "Tiger" Travis and Floyd Taylor) found the musical going harder and the path less well-defined in the 21st Century.

Chicago-area artists like Mosley weren't encouraged to entertain Southern Soul-style locally in the way they were feted and celebrated in the South. Nor had the Chicago fan base bought into the resurgence of contemporary Southern Soul music.

Chi-town audiences preferred the blues in its historical form, as the South Side blues bars and the success of Buddy Guy and his club The Legends on Wabash Avenue attested. And when the local fans came to see local Southern Soul-oriented artists like Mosley or Nellie "Tiger" Travis, they wanted to hear what they were used to hearing on regional radio: the bluesier side of their repertoires.

Nevertheless, fans of Southern Soul may be surprised by the amount of material Stan Mosley has released in the last decade. Much of it has been in the Sam & Dave and Wilson Pickett mode, hard-hitting soul and blues not that different from the records Mosley cut at Malaco in the late nineties.

And the best of it can be heard on Mosley's first disc with California-based CDS Records, Man Up. in which Mosley teamed up with fellow Chicagoan Floyd Hamberlin, Jr., who wrote and produced all the tracks.

"Man Up" is a furious and intensely-focused dance jam with a vocal that showcases all of Mosley's vintage technique. The tempo and groove are as tight as handcuffs.

But what makes the song even more peculiar and distinctive are its lyrics, in which a man lacerates himself with self-loathing in a fashion seldom heard on record. Phrases like "I'm just a lazy bum," "I've got to find me a job," "I'm tired of doing without," build towards the title's crescendo: "I've got to man up."

Underlying all of this emotion are chords (courtesy of Hamberlin) that never grow tiresome and an instrumental track steaming like an order of fajitas.

"Lockdown," from Mosley's second CDS album, I'm Comin' Back (2009), in which Stan riffs in somewhat tongue-in-cheek fashion that his lady has him on "lockdown--staying home with my baby," is another example of his ability to dramatize a domestic issue. The mid-tempo track features an almost hoarse Mosley singing with consummate passion.

I'm Comin' Back also showcases Mosley singing in a gentle falsetto on Curtis Mayfield's 1975 mega-hit, "So In Love," an exercise in inspired tenderness that brings Mosley full-circle to 1998's "Rock Me."

Even on quite simple and straightforward tracks such as "Lockdown" and "So In Love," Stan Mosley has always infused his songs with an intelligence and character unusual in Southern Soul. Many of his lesser songs--"Change (Family Reunion)" or "So-Called Friends," also from the I'm Comin' Back CD, for instance--depict Mosley's involvement and awareness of social issues.

In fact, one can see Mosley's catalog over the years as an attempt to convey that intelligence and character while still proving his command of all the usual pleasure-seeking themes of Southern Soul (partying, lovemaking, cheating). The irony of Mosley's career is how much better the simple, Southern Soul-themed songs are in relation to the more social-minded and thinking-man's tunes.

Somehow, the intelligence and sensitivity filters through the simplicity of the low-brow tunes, making them especially full and rewarding, whereas the more purely mental and social tunes lack that extra dimension of hidden character. Maybe it's the fact that character in the service of social issues never quite carries the depth of character in love.

There have been rumors that Stan Mosley might quit the secular music business. If so, he will leave an oeuvre spanning more than two decades of which to be proud. If not, Mosley will retain his niche as one of Southern Soul's most evocative ambassadors, a direct link to the old-school soul singers of yesteryear.

*********

To read Daddy B. Nice's CD Review of I'M COMIN' BACK, scroll down to TIDBITS #2.

*********

Stan Mosley on iTunes.
--Daddy B. Nice
About Stan Mosley (21st Century)
Stan Mosley was born in 1952 in Chicago. In 1974 he moved to East St. Louis, IL. and joined a group named The Sharpees, which later toured as a back-up band for Shirley Brown.

In 1976 Mosley returned to Chi-town, and he spent years performing on the city's extensive club circuit, garnering the Chicago Music Award for Best Male R&B Vocalist two years running (1982 and 1983). By the mid-eighties, however, like so many of his R&B peers, he found the climate for adult R&B too hostile to continue.

The turning point in his career came in the mid-nineties, when he began performing again as an opening act for Cicero Blake, for whom he also toiled as a valet/driver. That eventually took him to Malaco Records, where Tommy Couch, Sr. was so impressed with Mosley's demo tape that he immediately signed him to a contract. Three landmark CD's resulted, one each in 1998, 2000, and 2002.

In addition to "Rock Me" and "Anybody Seen My Boo," Stan Mosley scored Stations of the South radio hits with 1998's "Ain't No Woman (Like The One I've Got)" (Souled Out) and 2002's "No Mistake" (Do Right), both on Malaco.

In 2003 Mosley moved to New Orleans-based Mardi Gras Records, where he put out one album, Good Stuff, and in 2007, after a hiatus of a few years, he recorded Steppin' Out on the independent label Double Duo.

Mosley signed with new California-based label CDS Records in late 2007, and in 2008 he released Man Up, his best album since the Malaco days, with producer/composer Floyd Hamberlin, Jr. providing a fresh ream of material. The album spawned popular Southern Soul singles "Man Up," "Mr. DJ" and "I Came To Party."

Two more albums followed, 2009's I'm Comin' Back (with the singles "Lockdown" and "Change (Family Reunion)") and 2010's I Like It!, mostly a grab-bag of remixes of previously released material.

Here is the Stan Mosley discography:

1998 The Soul Singer (Malaco)

2000 Souled Out (Malaco)

2002 Do Right (Malaco)

2003 Good Stuff (Mardis Gras)

2007 Steppin' Out (Double Duo)

2008 Man Up (CDS)

2009 I'm Comin' Back (CDS)

2010 I Like It! (CDS)

Song's Transcendent Moment
"I got to tell you
What my lady told me.
She said:

'We don't go nowhere.'
(I ain't got no money.)
She's tired of all my excuses,
About my raggedy car
That ain't never running.

I got to find me a job.
Anywhere, I don't care.
I can do better
If I just apply myself,
But I've got to do my share.

It's time for me
To make a change.
She's got a right,
A right to complain.

I've got to man up.
Do right by you.
I've got to man up.
Do what I've got to do."

Tidbits
1. August 12, 2012:

Here are some YouTube offerings for Stan Mosley:


Listen to Stan Mosley singing "Your Wife Is My Woman" on YouTube.

Listen to Stan Mosley singing "Rock Me" on YouTube.

Listen to Stan Mosley singing "Rockin' Slide" on YouTube.

Listen to Stan Mosley singing "Man Up" on YouTube.

Listen to Stan Mosley singing "Family Reunion" on YouTube.

Listen to Stan Mosley singing "I Like It" and "Something You Got" on YouTube.

Listen to Stan Mosley singing "Do Right Woman, Do Right Man" on YouTube.

Listen to Stan Mosley singing "This Love Has Power" on YouTube.

Listen to Stan Mosley singing "Change (Family Reunion)" Live on YouTube.

Listen to Stan Mosley singing "That's The Way I Feel About Cha" Live on YouTube.

2. August 17, 2012:

From The Archives: July 19, 2009


STAN MOSLEY: I'm Comin' Back (CDS) Three Stars *** Solid. The artist's fans will enjoy.
Stan Mosley trades the hottest current songwriter in Southern Soul music, fellow-Chicagoan Floyd Hamberlin (who produced his last CD), for the hottest current producer in Southern Soul music, Carl Marshall, on his latest CD, I'm Coming Back. Most artists wish they had such choices to make, but Mosley's longtime fans probably are holding their collective breath.

Will the absence of hook-master Hamberlin (Nellie Travis's "If I Back It Up," Charles Wilson's "Mississippi Boy," Artie "Blues Boy" White's "I Can't Afford To Be Broke," Tyrone Davis' "Come To Daddy," not to mention Mosley's own "Ain't No Woman" and "Man Up") deprive the CD of top-notch material?

Will the collaboration with seasoned funk-master Carl Marshall result in a rejuvenation of Mosley's career at mid-point, and build on the momentum attained by the third Mosley CD in three years?

Mosley, now in his fifties, knocked around the Midwest and South without major success in his twenties and thirties, came into his own with a series of CD's in the late 90's and early 00's, and then, after a hiatus of a few years, returned to album-making in '07, '08 and now '09. He's most beloved amongst Southern Soul fans for his powerful-yet-humble love ballad, "Rock Me" (The Soul Singer, Malaco, 1998), although he's also a fiery and eminently capable singer of scorching dance jams.

The good news is that the infusion of New Orleans-seeped Carl Marshall's musical dexterity is everywhere evident in the flawless arrangements, and none more so than the unexpectedly brilliant treatment of Curtis Mayfield's "So In Love" (recently done by another Southern Soul throwback artist, Maurice Davis). Before Mosley has uttered a syllable, Marshall has set the table in as grand a fashion as any soul producer ever has.

Here Mosley, by way of a very different route (a vintage cover song, a rare falsetto vocal), approaches the heights he once attained with "Rock Me," and Marshall proves once and for all that he can take classic soul and knock it not only over the center-field fence but out of the park.

The bad--or mixed--news is that the obligatory funk tracks you knew Marshall would bring to the proceedings don't translate as well to the Mosley oeuvre. "Why You Won't Leave" (a subject much better done by Karen Wolfe in the Omar Cunningham-written "Man Enough"), "Shake It Off" and "Love Touch Up" feature unrelenting, one-chord funk that has grown familiar if not tiresome to any one who has gotten his or her buzz tramping the dance floors to Parliament-Funkadelic and its progeny.

Although Mosley more than proves he can deliver the required, tough and nasty vocals, the results equate to working-out in the local gym rather than (as Van Morrison once sang) dancing to marvelous melodies under the moonlight.

But the album is much, much more than either one of those two extremes. In fact, I'm Coming Back is constructed very much like a concert set, with Mosley showcasing a variety of musical styles, even--on the last couple of tracks--a middling stab at reggae and gospel.

The centerpiece of the CD is the first track, "Change (Family Reunion)," complete with a voice-over of President Barack Obama in the manner of the musically-oft-used Martin Luther King "I Had A Dream" speech. It's safe to say that if you love Obama, you're going to be predisposed to like the song and the album. It's also safe to say that if you have mixed feelings about Obama or about politics in music or politics in general, you may feel like a spectator who opted out of jumping on the bandwagon.

Stan seems to be asking to have it both ways. That is, he wants you to pick up on the euphoria of the Obama presidency, but on the other hand, he wants you to take the song as an everyday story about a family reunion--something we're all familiar with. The trouble is, the humble way to present the song (the "Rock Me" way, shall we say) would have been to just make a song about a family reunion.

That's the dynamic, and it will be interesting to see if fans get behind the song or find it a bit prideful. The atmosphere (very professionally done) is all "good times," but I confess to having a less than whole-hearted acceptance.

Why? It sounds naggingly derivative, and I've been scratching my thinning hair over its predecessor, if any. The best I can come up with is that "Change (Family Reunion)" sounds like the Fifth Dimension's "Stoned Soul Picnic" (a Laura Nyro-written tune on Johnnie Rivers' Soul City label) from 1968. It also has some of the ambience of Sly & The Family Stone's "(It's A) Family Affair."

Perhaps my ambivalence about the double meaning of the first cut carries over into the second (title) cut, a nicely-written tune about coming back to a mate, "I'm Comin' Back." Does Mosley intend a "higher" metaphor here, also--that he's "coming back" as an artist?--because I don't consider Stan Mosley as having "left." And if he doesn't intend the double meaning, isn't "I'm Comin' Back" a little light to headline the album?

The musical, "soul-singer" heart of I'm Coming Back, and the reason for Mosley fans to rejoice in this release, is in the body of the disc, beginning roughly with the mood-setting "I Can't Live Without 'Cha," through the Marshall-style domestic drama,"I Need You To Fight For Me" and ending roughly with the Marshall-style talkie, "So Called Friends." That stretch of inner-disc, soul heaven includes the deep yet pretty "So In Love" and the classic-in-waiting, "Lockdown."

"Lockdown"--on first hearing and maybe even second hearing--doesn't sound extraordinary. The melody isn't anything to write home about. The rhythm track, the chords, the stuttering guitar fillip all seem pretty straightforward. Been there, done that.

But the song will slap you on the back side of the head if you dare listen to it three times. The first thing you notice is the vocal. Wonderful soul. Easy and comfortable. But easy from someone whom you know is strong and rock-hard--namely, Stan Mosley.

And then you notice what makes the vocal stand out even more--the background singing by Mr. X, who wrote the tune. Mosley met Mark Safford, aka Mr. X, at the wake for Senator Jones last year in Jackson, Mississippi, and they are dynamite together.

It cements the deal. Once you get hooked by this casual-sounding song, you'll play it again and again, and all the ordinary-sounding musical components mentioned above will glow with an aural quality like streetlights after a midnight rain.

"I'm on lockdown," Mosley sings. That is followed by a long pause. The pause is so long, you wonder what it is that he's being locked down for. And even after you've heard it many times, the pause always brings that echo of a doubt. Is he in jail? Is he in trouble at home?

Finally, Stan adds, "Staying home with my baby." And the way he says it, you know everything's okay.

Soul music. That's what Stan Mosley does best.

--Daddy B. Nice

Bargain-Priced I'm Coming Back CD.


If You Liked. . . You'll Love

If you liked Sam & Dave's "Soul Man," you'll love Stan Mosley's "Man Up."




Honorary "B" Side

"Anybody Seen My Boo"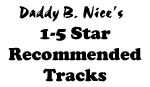 Rock Me


CD: The Soul Singer
Label: Malaco










Anybody Seen My Boo


CD: Souled Out
Label: Malaco










Lockdown


CD: I'm Comin' Back
Label: CDS










Man Up


CD: Man Up
Label: CDS









Backbone


CD: Man Up
Label: CDS









Change (Family Reunion)


CD: I'm Comin' Back
Label: CDS









I Came To Party


CD: Man Up
Label: CDS









Mr. DJ


CD: Man Up
Label: CDS









No Mistake


CD: Do Right
Label: Malaco









So In Love


CD: I'm Comin' Back
Label: CDS









Something You Got


CD: Man Up
Label: CDS








Don't Make Me Creep


CD: The Soul Singer
Label: Malaco








Reach Out


CD: I Like It!
Label: CDS








Rockin' Slide


CD: Good Stuff
Label: Mardi Gras








Starting To Stop


CD: Man Up
Label: CDS








This Love Has Power


CD: Steppin' Out
Label: Double Duo


Sample or Buy
Steppin' Out





I Like It


CD: I Like It!
Label: CDS







So Called Friends


CD: I Like It!
Label: CDS