Looking For A Song Letter....And RE: Trip Down South

Hi Daddy B.,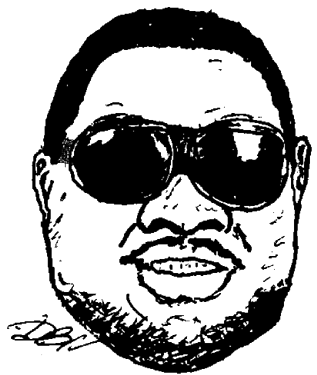 Can you help me. I heard a song, It could have been on N-Da-Kno with Jazzii A., but I´m not sure. (I e-mail her too.)

This is what I jotted down: it goes:

This is a blues club
And you´ll be glad that you came along
This is a blues club
And you´ll be glad that you came along
We´re gonna party all night long

and later on:

They´re playing Latimore
They´re playing xx
They´re playing xx
They´re playing Ms. Jody
They´re playing Cupid
They´re playing Marvins Sease, Johnnie Taylor, Tyron Davis, Jackie Neal...

Thanks,
Tommy Löfgren

Daddy B. Nice replies:

Hi Tommy,

Hope your recent trip down South went well. Yes, I know the title you're looking for. That makes two in a row for me (after a couple that still have me scratching my head). You're looking for none other than Jaye Hammer singing "This Is A Blues Club."

Best wishes,
Daddy B. Nice

Listen to Jaye Hammer singing "This Is A Blues Club" on YouTube.

Tommy replies:

Hi Daddy B,

Great thanks, I´ll be listening... I had to meet the deadline, so I used the Sweet Angel song Jukin´ At the Hole In the Wall. But hopefully they let me do more ss/blues columns, and I can use Jaye Hammer´s. I´ll send you Jefferson, when it´s out in a coupla weeks.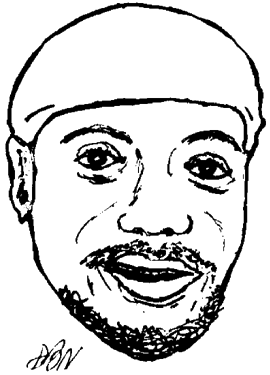 Yeah, it was a very nice trip. More traditional blues than southern soul as usual, but that´s the layout you have to deal with. Wonderful to be at Dorothy's birthday party. Stevie J was just great, and I saw him perform also at a club with his blues (yes) band. What a guitar player he is! I look forward to his coming album.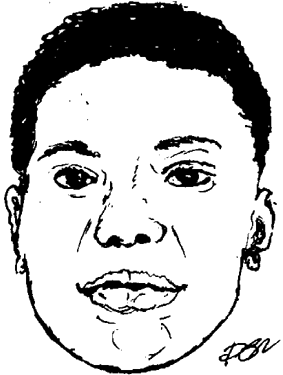 I happened to be in Como on Como Day celebrated in a big park with outdoor music. After a premier showing of a documentary film about Fred McDowell, only the black folks stayed for LaMorris Williams and J-Wonn. It was disappointing, sorry to say. LaMorris wasn´t anything special singing to band tracks. The band J-Wonn had, well, the sound system was awful, so the bass player drowned everything, and he was playing lousy to that. Of course both singers worked the ladies like hell.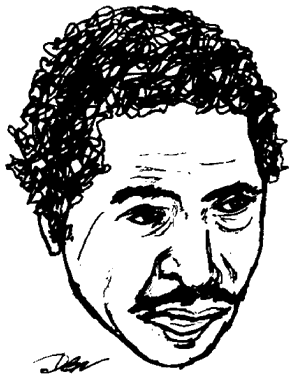 Bobby Rush among the best I´ve seen him at Quitman County Mules & Blues Fest in Marks, MS.

Then up to Chicago with much fine soul-blues; the usual Tyrone Davis, Johnnie Taylor, Willie Clayton stuff; always nice. Unfortunately Theo Huff and Jo Jo Murray (spoke to Jo Jo on the phone while he was in Memphis recording for Coday Records) was not in town, but plenty of good local acts.

BUT, here in Stockholm, a week ago probably the best soul concert I have ever attended with one artist on the bill (excluding package shows etc): Bobby Brooks Wilson, Jackie Wilson´s son. Reet Petite, Lonely Teardrops et al and a couple of Sam Cooke songs. 12 on my 10 grade scale. 13 if he had done a split. A Swedish 10 piece (5 horns) band + 3 female backing vocalists was just splendid.

Tommy

Daddy B. Nice notes: Tommy Löfgren writes on blues and southern soul for the "Jefferson Blues Magazine," published by the Swedish Blues Association.

Listen to Bobby Brooks Wilson (son of Jackie Wilson) LIVE Highlights on YouTube.

**********



"Looking For A Song Letter"

Hi Daddy,

I heard the last half of a outasight blues song by a singer with a deep voice, about a black guy getting stopped by a white patrol man. The refrain was "Book him...Book him..." and "He had a dog named Hitler / he'd attack if you run..." Please do you know this song and where I can find it?

Gerry

Daddy B. Nice replies:

I do know the song you're talking about, Gerry. DJ Handyman used to play it on WMPR in Jackson, Mississippi. It's a guy named Anthony "Packrat" Thompson from an album called Packrat's Smokehouse: EDGE OF THE SWAMP singing about Big Jack Buford, "the high sheriff from hell," and in my opinion it's the best song on the subject (blacks getting harassed by law enforcement on the highways) ever recorded.

Listen to Smokehouse's "95 South: The High Sheriff From Hell" on YouTube.

Buy Anthony Packrat Thompson's "The High Sheriff From Hell" mp3 at Amazon.

**********




***********

Looking For A Song Letter....Daddy B. Nice Is Stumped & Invites Reader Participation

question about a song from back around 2001 or earlier

Dear daddy b. nice,

There was this song I used to listen to with my friend,

all I can remember 'bout it was one of the chorus lines

"hideaway hotel… the check out time is 12"

Would you happen to know the name of that song and who sings it?

thanks!

Windy

Daddy B. Nice replies:

Windy, I have been puzzling over your question for the better part of two weeks. "Hideaway" has figured in songs by the late Bobbye "Doll" Johnson ("Mississippi Hideaway"), Donnie Ray ("She Was At The Hideaway"), Chuck Roberson ("She Was At The Hideaway"), Uvee Hayes ("Steal Away To The Hideaway") and there have been songs about Motel 8, Motel 6, the Hampton Inn, the Dew Drop Inn and The Ramada and Holiday Inn.... I also ransacked the late Lee "Shot" Williams catalog (more in the time period you remember) without any luck.

What makes your question so difficult and intriguing is that the "hideaway motel...check-out time 12" isn't in a relatively easily-accessed title. It's buried within the lyrics. I'm going to put this out for the readers' participation because it's an excellent "contest" type of question. Hopefully, some sharp southern soul fan will know the answer.

Daddy B. Nice

Windy replies:

Thanks so much…. my friend Lennie and I would always get Catt to play this for us at the Oak Tree Lounge in Mt. Vernon, AL. They both have passed and it's the upcoming anniversary of their death, I loved those two.

thanks again Daddy B. Nice!




LOOKING FOR A SONG LETTERS: Miz B's "Don't Blame Me"

Daddy B Nice,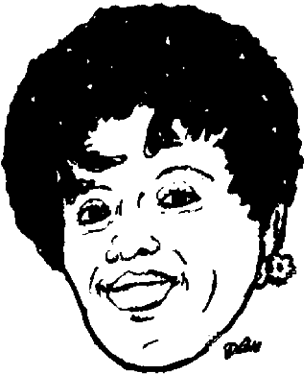 Could you please tell me what Compilation Miz B song don't blame me is on.

Thank You

Don Porter

Daddy B. Nice replies:

Forgive me, Don, if my reply is as long-winded and conjectural as your question is brief and to the point. However, when you say "compilation," you may know more than I do, and I'm racking my brain to remember if any correspondents have ever told me "Don't Blame Me" was on a compilation. (With no luck, alas!)

But your letter is like the "last straw" for me when it comes to this record, assuming it wasn't on a published compilation. I do have a rare and flawed radio copy of "Don't Blame Me" from WDIA, unfortunately undated and unattributed. It's a good song, but one that I would never have anticipated generating so much interest. I wish I could send an mp3 to you and the many readers who have requested the song over the years, but that is impossible.

This is the song that goes:

"If you can't
Keep your dog
In your yard,
Don't blame me."

Right? I found requests like yours in my archives going back to 2008, when I hadn't even heard "Don't Blame Me," and the letters have never stopped. Here's a couple of examples from 2013-2015:

Hey Daddy

I am looking for a song or cd by miz b the title is don't blame me , do you have it, or know where I can get it?

Thanks
Charlie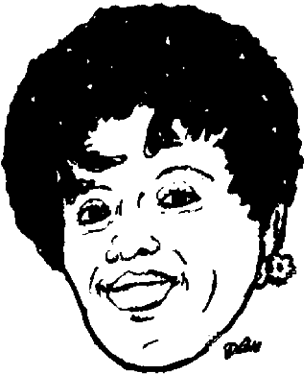 Daddy B. Nice replies:

Miz. B still hasn't distributed this single to sellers, Charlie. The best I can tell you is to keep watching CD Baby's website. In the meantime, if you can put up with the poor audio, you can find Miz. B singing "Don't Blame Me" live onstage in Memphis (the second song of the two-song set) on YouTube.

Daddy B. Nice

***********

Good Evening,

I would like to know where can I find Miz. B's "Don't Blame Me"?

Thanks

Gloria

Daddy B. Nice replies:

Hi, Gloria. As far as I know, Miz B.'s "Don't Blame Me" never got beyond the local radio market in Memphis and so far hasn't been released commercially. I would recommend calling the blues deejays at WDIA in Memphis, the only radio outlet where I've heard it in rotation.

Daddy B. Nice

Listen to Miz B. singing "Don't Blame Me" live onstage at the WDIA Juke Joint Tour on YouTube (the second song on the set). (Audio very poor.)

***********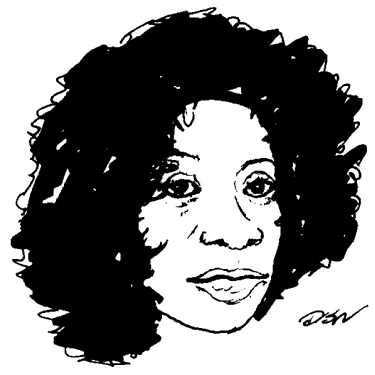 Could it be a copyright issue? I've always suspected that Katrenia Jefferson's first two really good songs, "Chance Of A Lifetime" and "Holding On," had local pressings in Jackson, Mississippi that evidently precluded her from issuing them again. That's a shame because now that Katrenia's career has taken off, those songs would reach a much wider audience.

Similarly, there must be a deejay at WDIA in Memphis who plays Miz B's "Don't Blame Me," and he or she must be playing a limited-issue printing of some kind from some past or disbanded local label. It might even be a "demo," or basically the same thing.

And that's giving Miz B. the "benefit of the doubt." One thing is for sure….

When the demand for a song is this varied, serious and consistent over a number of years, the artist should respond. If the artist still doesn't care enough to publish the song, even as an mp3 single, either the artist is incapacitated or the artist just doesn't care.

--Daddy B. Nice

P.S. Here's my favorite Miz B tune:

Listen to Miz B. singing "My Name Is $$$$$" on YouTube.




Feedback, comments, information or questions for Daddy B. Nice?

Write to

daddybnice@southernsoulrnb.com
***********
***********



***********

RE: How Can I Order Some Good Ole Blues?

Mr Daddy b Nice,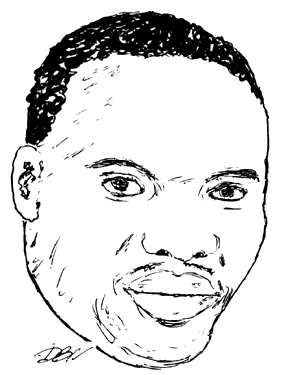 How can I order some good ole Blues from your place? I am originally from Mississippi but live in Colorado now. I love me some Blues. Can't get it out here. Help me what do I need to do. I want to hear some of that Stan Butler, the new one by Wendell B. and some more. Do you have a website for me to order from. If so send it to me. I didn't see it on the one I was on.

Thanks

Marvin

Daddy B. Nice replies:

The first place to go is Daddy B. Nice's CD Store, with thousands of southern soul CD's for sale, and browse until you find what you like. If you have a specific artist in mind, and you can't find him or her in the CD Store, go to Daddy B. Nice's Comprehensive Index, and browse through thousands more links to various charting singles from Daddy B. Nice's Top Ten Singles right up to the present. If you're looking for Stan Butler, for instance, you will find instant links to his charted songs under Butler, Stan in the Comp. Index. Now in Butler's case, there is no CD or even single to buy. His career is just starting.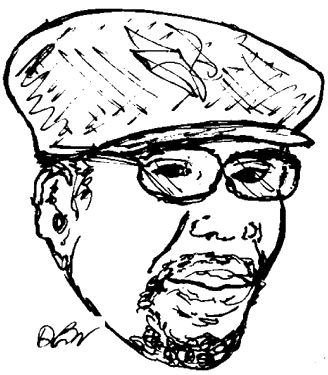 I've encouraged him to publish, and soon. In the meantime, you'll have to go to the links in the Comp. Index and listen to his songs on YouTube (better than nothing). As far as Wendell B's new one, "I'Mon Put It Down Tonight," you'll find it at CD Baby. Just click the link and you're there. Every article I write has similar links (in bold), either to YouTube or retail outlets.

Hope this helps, Marvin.

Daddy B. Nice




***********

"SOUTHERN SOUL HATERS" LETTERS

RE: Comments to the Southern Soul Haters, September column

Dear Daddy B. Nice,

I have for many years tried to figure out why the white blues community in Europe and USA accepts quite big deviations from center point of "blues" towards singer/songwriter, rock, folk music, reggae, almost whatever, but not towards jazz nor soul (southern soul, soulblues etc). And I believe it has to do with the early collectors of records and folk music (the New York blues mafia and the Lomax family among others) who went in the 40's on a mission to find the purest original form of blues music, and where arranged and written music was regarded as commercially corrupt. They set a standard nobody could challenge as they didn't have access to the music. When blues broke world wide in the 60's you still had a very small group of people setting the standard the audience had to rely on as they didn't had access to the history nor the music. And the standard was not set of values of "today" or the future, it was set by values of the past. When the British bands started to copy black music, they used blues at least 10 years old.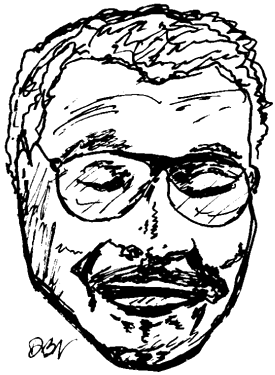 And as the bands weren't that skilled they preferred music simple to copy, ie of the small combos. You got the honest approach. Big band artists and artists then at the best selling lists were regarded as commercial (corrupt) in the first blues discographies and excluded, like Little Milton. You got a very narrow definition of blues music which in fact was more excluding than including. This was also harmonizing with the political values among the youth at the moment, where left wingers dominated the scene. Commercial was bad, non commercial good = big bands were commercial, trio or solo good. The fewer the instruments the closer to the true artistic expression. You got two generations using the same basis for definitions, = must be true. (Who dare today claim Beethoven is shit? The same goes for blues) Alligator Records represented the true blues and Malaco, or CBS the commercial side. Already in the 60's border lines was drawn between what was concidered blues and soul, good and bad.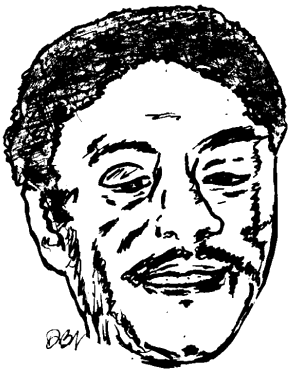 The first editor of Jefferson wrote a famous letter stating soul music represented the white mans attempt to commercialise black culture and rejected a travel report depicting the 60's soul scene. All blues magazines then had the same policies as the books written on blues. When Johnnie Taylor hit really big in early 70's as did Bobby Bland, Joe Simon, Don Covay etc representing in my opinion the first steps of the modern southern soul scene, they went unnoticed, as the white blues community knew by their education that the small combo Chicago blues or the new country blues of Mississippi was the real honest thing and the hit making artists commercially corrupt. Look at the review sections of the blues magazines and all books of introductions to blues music. Thats why blacks considered Malaco a blues label but the whites a soul label which put soul blues out of range. But the blues rock of Alligator was the real thing.There is an English expression, "badge engineering", and that found its way to blues music. You didn't have to listen to the music, just by looking at the record label or the artists name gave you complete guidelines. In my opinion historical biases has guided the white community into thinking right and wrong leaving southern soul blues on the wrong side. Look at the Blues Foundation!

The white blues community didn't either understand the lyrics of the big blues hits or they didn't connect the words to the real meaning. The lyrics seemed to be safe even though they were as rude as "Stand up in it" or "Impala". They didn't get that almost all big blues hits were about sex, booze and violence. Southern Soul Blues is no exception from the blues tradition, from Black Snake Moan, Little Red Rooster to Sit Down On It. My conclusion is we have to blame the accepted and deeply rooted historical biases and the lack of understanding of the lyrics and their importance.

I read Tommy (Lofgren's) "defense" in your corner. In 2012 (I think) the present president (!) of the Swedish Blues Association (owner of Jefferson), then a member only, wrote an official motion to the yearly meeting of the Association complaining about the Southern Soul content and claiming readers stopped subscribing because of that. That's pretty aggressive and may explain why Jefferson scrapped Southern Soul.

Yours truly

Anders Lillsunde

Daddy B. Nice notes

Anders Lillsunde is the former editor of The Jefferson Blues Magazine and now writes for the Finnish Blues News.

***********

RE: Southern soul "haters"

Daddy B. Nice,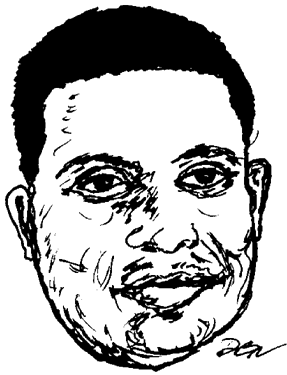 Once again, I concur that the primary barrier to "white" acceptance, in many cases, is instrumentation. I have been to quite a few predominantly white-attended blues festivals (in Chicago and elsewhere), where an artist like Vick Allen, T.K. Soul, Pat Brown, Nellie "Tiger" Travis, the late Floyd Taylor, or Willie Clayton was on the show. And, of course, they had excellent live bands. The crowds LOVED 'em! But almost nobody came by the tent to buy their CDs afterward, and the folks I spoke to said specifically that they couldn't abide the synthesized production.

On the other hand -- I don't have any first-hand information on this, but at least one major southern soul record-label owner has told me specifically that his primary listenership -- the core African-American southern soul listenership -- does not want recorded music with live bands backing up the vocalists. He also said, very strongly, that radio DJs (both terrestrial and on-line) report that their listeners do not want to hear live instruments backing up vocalists (unless, presumably, they're performing in concert).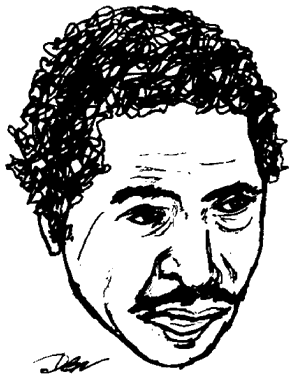 He insists that his own artists use synthesized production for this reason, even though at least some of them would rather use live instruments. He said, in fact, that even Bobby Rush's latest CD, which has an all-live backing, has received very scant interest/airplay on radio stations that cater to a predominantly Black listenership. Again, I have no first-hand information on this from radio stations themselves, but I'd be tempted to take this label owner's word for it.

David Whiteis


Daddy B. Nice notes:

David Whiteis is the author of Southern Soul-Blues (Music in American Life).

Scroll down this page for more letters on the topic.

**********




***********



***********

RE: Stan Butler Letters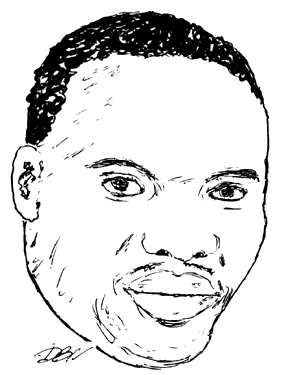 Good Afternoon Sir,

I recently attended a Show with Stan Butler and Lomax performing. Both Artists did great jobs. I just listened to Stan Butlers' CD back to basics and I like his originality of his sound. I told him his slow songs have a Georgia Otis Redding sound. Have you heard his cd, Back to Basics? He also told me that he is looking for a Good Promoter. If you know of any please let him know.


Thanks Man I enjoy your website.

Dj Mr Melvin

Daddy B. Nice replies:

Oh yeah, DJ Mr. Melvin, I've been "into" Stan Butler for awhile now, although I thought I was one of the few from the southern soul "faithful" until I received your letter. Here are the appearances Stan has made on the site just recently:

Daddy B. Nice's Top 10 "BREAKING" Southern Soul Singles Preview For. . .

-------SEPTEMBER 2016---------

2. "Take Me To The Bootlegger"------Stan Butler

A true outsider (Georgia) as yet unfamiliar with southern soul's deejay circuit, this young man is the real thing, a writer/performer of great promise, and he's getting better with each new record. This is his third appearance here in four months. "Bootlegger" has the scope and lyricism of a classic. Write stanb478@gmail.com for service.

Listen to Stan Butler singing "Take Me To The Bootlegger" on YouTube.

****************

Daddy B. Nice's Top 10 "BREAKING" Southern Soul Singles Preview For. . .

-------JULY 2016---------

5. "Third Of The Month"------ Stan Butler

A rhythm guitarist's dream. Extraordinary confidence and expertise from such a neophyte singer/songwriter. Kinda weird, though, a young'un taking up the cause of the social-security crowd. Hope it's not patronization--and I don't think it is. Profiled this month on Southern Soul Corner With The "Soul Dog" Neal Furr.

Listen to Stan Butler singing "Third Of The Month" on YouTube.

*************

Daddy B. Nice's Top 10 "BREAKING" Southern Soul Singles Preview For. . .

-------JUNE 2016---------

2. "Tootie Boot"------Stan Butler

Here's another choice cut from an unknown artist who's never contacted your Daddy B. Nice. Also check out his first official video: "I Took My Grandma To The Club."

Listen to Stan Butler singing "Tootie Boot" on YouTube.

Daddy B. Nice notes:

DJ Mr. Melvin is one of the popular YouTube MixTape Deejays Daddy B. Nice profiled last summer. (Scroll down this page to last letter...)

Listen to DJ Mr. Melvin's "Southern Soul 'Down South Soul'" on YouTube.

Mr. Melvin replies:

Oh I see lol. I should have known you was on top of it.

Melvin

***********

RE: Thanks For Acknowledging Stan Butler

Good morning Mr. Daddy B. Nice,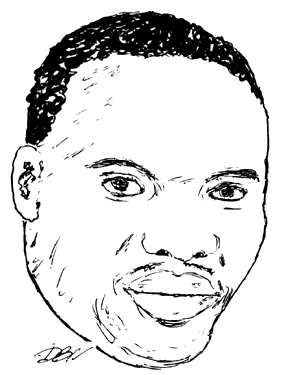 We here at Stan Butler's Production would personally like to thank you for acknowledging, and providing favorable comments on Mr. Butler's hard work, and dedication to the music industry. We are really appreciative of your creativity in your efforts as a writer, and commentary. We also truly admire the pieces that you have written over the years and we respect your opinion and hold them in highest regards.

Unfortunately, this business can be cruel and unforgiving at times, but Stan Butler's (Georgia Prince of Blues) persistent, dedication and unyielding determination to present his music all over the world never ends. He walks, sleeps, and lives every moment of his life for music.

Again, we would like to thank you for paying special attention and recognizing all of the 'new artist' in the Southern Soul Blues genre. We are actually trying to extend promotion in other cities and states across the country. If you know of any promoters or agents who are interested in booking shows or any other events in the near future we are available.

Respectfully,
Stan Butler's Production

Daddy B. Nice replies:

Thank you. I ran across the BACK TO BASICS CD in my "slush pile" recently, and was surprised to see I received it (3 copies actually) back in June. Why didn't I review it? I generally require at least one retail outlet to send my readers to via a link. I strongly recommend Stan get his CD on CD Baby (very artist-friendly) at the least. It's part of getting in the "game."

Daddy B. Nice




***********

RE: Blues And Southern Soul

Dear Daddy B. Nice,

First, I want to thank you so much for your website. I dj on Saturdays, 3 to 5 PM, on 90.5 WERG FM in Erie PA. My dj name is Sweet Tea. You can stream the show on wergfm.com; that is, unless we get pre-empted by college football or basketball as WERG is a college station.

It used to be nearly impossible to find southern soul music in Erie. I had to wait until somebody went home to Mississippi on vacation and brought me some music. But now with your Top Ten guidance, I can sound like the dj's down south and my audience loves it.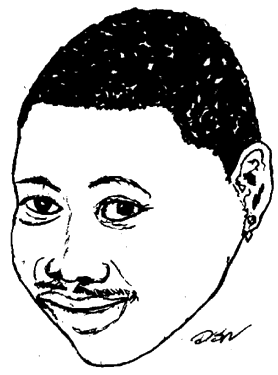 I wanted to comment on your editorial about blues. I have to admit I do see two genres here and I play two on my show; first hour is predominantly blues; second hour, southern soul. A dj from Jackson once said he saw it this way: "in the blues, the guitar or harp rules; not so in southern soul." I see it this way as well. I am not a snob about the blues but I do see the difference in a Toronzo Cannon song and a Donnie Ray song. And I love BOTH!!

Thank you again for your website. It is a jewel!!

It's a good day for the blues,

Joan

Daddy B. Nice replies:

Thanks so much, Joan/DJ Sweet Tea. I don't think I've ever received a letter from Pennsylvania, unless it was from Philly. Here's a shout-out to all the southern soul fans in PENNSYLVANIA!

Daddy B. Nice




RE: Southern Soul "Haters": Daddy B. Nice Explains The Hostility To Southern Soul

Hi Daddy B.,

Are white blues fans really Southern soul haters?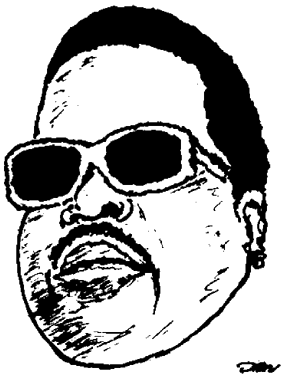 Having been an "activist" on the Swedish blues scene (and with some insight in the European ditto) since 1971, and also an avid fan of soul music, including today´s Southern soul (Ms. Jody, Luther Lackey, Bigg Robb et al), from my experience I wouldn´t go as far as to say blues fans over here are hostile to Southern soul. Rather it´s simply a matter of disinterest for that particular music form. In my blues and soul shop (when I still had it) most customers who dug "deep soul" from the 60/70´s ("purists"), was turned off by the often computerized drums and horns, no matter how soulful the singer sang. They were already turned off, to the extent that they (with very few exceptions) didn´t care to listen to Southern soul productions that used musicians with "real" instruments. Uninterested yes, hostile no.

I would stick my neck out and apply the same phenomenon on white American soul fans too. I've been to numerous southern soul/blues clubs and concerts, and always me and my Swedish travel companions are among the v-e-r-y few white attendants. To give an example; I was at the Jus´ Blues Music Awards in Memphis 2009, and as far as I can remember the only other white person there was one certain David Whiteis. But, of course, this isn´t exactly big news for anybody.

Shirley Brown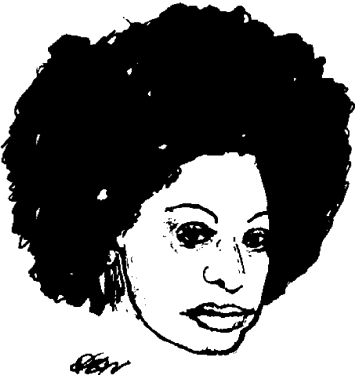 In Chicago 1974 I went to a big soul show at 42nd & Halsted with Kool & The Gang, The Bobby Blue Bland Revue, Shirley Brown, Latimore (still Benny Lattimore then) and more, while my three Swedish buddies stayed at home showing no interest (!). I didn´t see many white faces, and from what I´ve seen it´s the same today going to Southern soul/blues concerts and juke joints/clubs.

If European blues fans are aware of what music form Southern soul/blues is (and those that read Jefferson was indeed well informed), they don´t give a damn. But hate it? — no way! It´s a cultural thing, with caucasians leaning over to the rock side of the spectrum, and African-Americans leaning over to hip hop and remaining on the soul side.

Tommy Löfgren
Sweden

PS The work Daddy B. Nice does with his website is priceless. Before flying to Dallas 2015 I of course checked his Concert Calendar and saw that it was Dallas Blues Festival (= a stop in The Blues Is Alright! Tour) a few days after I would arrive. In Dallas I saw no signs of a Dallas Blues Festival and the white blues fans and musicians I talked to didn´t have a clue about it. I went to the festival together with soul/blues vocalist, DJ, etc Bobby Patterson (my interview with him is in next issue of Jefferson). As usual I didn´t see but a few white faces in the huge Verizon Theatre among the 2508 (checked with ticket office for review in Jefferson) populated arena.

Daddy B. Nice notes:

Tommy Löfgren's columns and interviews can be read in Jefferson Blues Magazine. Scroll down for more letters on the topic and see Daddy B. Nice's column in the DBN Corner's September 12th "News & Notes."




Feedback, comments, information or questions for Daddy B. Nice?

Write to

daddybnice@southernsoulrnb.com

***********

RE: Information On Tickets

Daddy B. Nice,

Good morning, I am trying to get a number for ticket information for this show. I called the venue and basically didn't get anywhere. There wasn't a number to call on your website to get tickets regarding the show. Could you point me into the right direction. I would greatly appreciate it.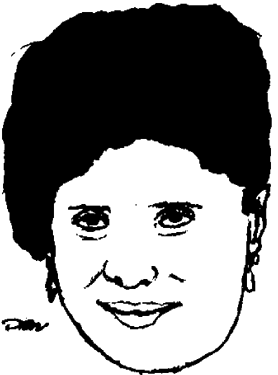 8 pm, Saturday, September 24, 2016. Durham Armory, 220 Foster Street, Durham, North Carolina. The Heavy Hitters of Soul. Ms. Jody, Sir Charles Jones, Lacee, Lenny Williams, J. Red. Doors open at 7 pm.

Edward

Daddy B. Nice replies:

Here is a website for the event:

Durham Southern Soul Festival

Here is a ticket location:

Aura Salon 919-419-9868

Hope this helps….

Daddy B. Nice

Ed replies:

Thank you...




RE: Bishop Bullwinkle

Listen to Bishop Bullwinkle singing "Hell Naw To The Naw Naw" on YouTube while you read.

Daddy,


Where can I get a copy of "hell to the naw naw"??

Veronica

(2nd Request)

Daddy Nice,

How can I purchase his cd… hell to the naw naw?

Veronica

Daddy B. Nice replies:

I ignored your question at first, Veronica, because I've been asked it so many times. Sorry. Bishop Bullwinkle is a YouTube phenomenon. He has never released a single, much less an album. His fame/notoriety as an X-rated preacher/performer was ignited by an open-air appearance singing "Hell Naw To The Naw Naw" on the Tom Joyner morning show on WDLT, Mobile, Alabama a couple of years ago. The performance was posted on YouTube, gradually gaining millions of views.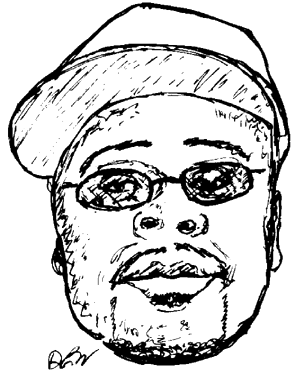 You'll have to content yourself with listening to the many YouTube versions of the song currently online, because Bishop Bullwinkle has shown no eagerness to release even an online mp3. Be aware that many YouTube versions continue to be deleted by southern soul artist Bigg Robb for copyright infringement even as new versions proliferate.

Daddy B. Nice

See Daddy B. Nice's #1 Southern Soul Single of 2015: "Hell Naw To The Naw Naw" by Bishop Bullwinkle.

See Daddy B. Nice's Artist Guide to Bishop Bullwinkle.

Veronica replies:

Thank you for reply and information….

Another reader responds:

Daddy B. Nice,

In fact, Bullwinkle does have a self-produced CD; he gave me a copy after I saw him at a show in Southaven, Tennessee a few weeks ago. There's no label name and no number, but the CD contains "Naw Naw" and "Some Preachers" as well as his sampled James Brown tribute, a cover of "Dock Of the Bay," and a few other originals. None of his other spoken routines are included, though.

I'm not sure whether he actually sells these at his shows, but I'm assuming he probably does. What I'd really like to see, though, would be a "Live, In Concert" set -- not only would that probably sell well, it would give everyone a full taste of the Bishop at his unexpurgated best.

David Whiteis

Whiteis is the author of Southern Soul-Blues (Music in American Life).

Daddy B. Nice notes:

Until Bishop Bullwinkle and Bigg Robb come to some compromise on the publishing rights (compositional copyright) to "Hell Naw," the chances of any kind of record release remain problematic. Scroll down to "Tidbits #4" in the Bishop Bullwinkle Artist Guide for an explanation of copyright law in the music industry.




Thank You Letter From Joe Nice.... RE: "Hiphop As Southern Soul's Co-Opter" (News & Notes 8-20-16)

Listen to Joe Nice's "Party Starter" featuring Nelson Curry while you read.

Hello Daddy B Nice,

I hope this message finds you. I follow your website avidly. I constantly check for updates, new singles, concerts and up and coming artist. You literally have a one stop shop for everything Southern Soul, although I know I'm not telling you anything you don't know. I am extremely grateful that you have had the opportunity to hear some of my music and even seen it fit enough to include my music on several of your countdowns. I read your new article today on how you feel hip hop may be the door way for Southern Soul to make it into the mainstream. I couldn't agree with you more. That has been my goal since day one. I do so many features because I enjoy spot lighting the Southern Soul artist.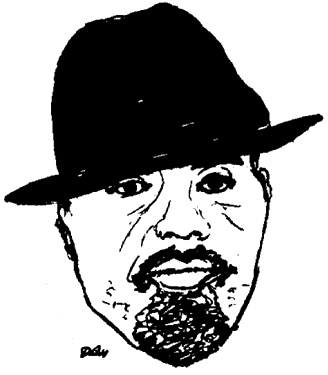 I'm just a fan working with the people I look up to. Nelson Curry (former lead singer of the Klass Band Brotherhood) and I talk all the time and he will tell you that's my goal. He even calls me the pioneer of this new Soul Hop or Hip Hop Soul. Coming from him that's an honor, not so sure if I would accept the title, but I'm still humbled and honored non the less. I would actually take it a step further. Maybe you've noticed but my goal is not to make southern soul rap, but create a hybrid of southern soul, hip hop, and new jack swing. In short I want to bring feel good music back. And not only that, most tracks I'm included on I write and executive produce as well. If you were to speak to Nelson Curry, Big Yayo, Nellie Tiger Travis, Simeo, Rashad the Blues Kid or J. Red the Nephew, they will all tell you the same thing. Im passionate about my work and i have a skill set thats extemely hard to come by and i do it all my self. No label, manager, promoter, nothing. I'm truly independent. My project is almost done and will be out real soon and I hope it reflects that. I have a new single featuring Nelson Curry, Rosyln Candy and Big Mucci (of the bikers shuffle) coming out in the next week or two. I would love to hear your feedback. After reading your article, I just wanted to touch bases with you and give you a better understanding of who I am and how Joe-Nice fits into the grand scheme of things. Thank you for your time. And again I love your website, keep up the good work!!! Niiiicccceeeeeee!!!

Listen to the Joe Nice Remix of Nellie Travis singing "Mr. Sexy Man," featuring Nelson Curry.

Daddy B. Nice notes:

Joe Nice is one of the "young guns" from the hiphop world transforming southern soul into a more popular medium. We are not related.

**********




***********

RE: SOUTHERN SOUL VOICES FROM EUROPE

Hi Daddy B Nice from Blues & Rhythm magazine

Hi daddy B Nice,

you may be interested to learn that the UK based Blues & Rhythm magazine's latest issue features a review of the new Theo Huff release and the upcoming issue (issue 313) will feature a review of the Porretta Soul Festival in Italy along with photo's of the performing artists.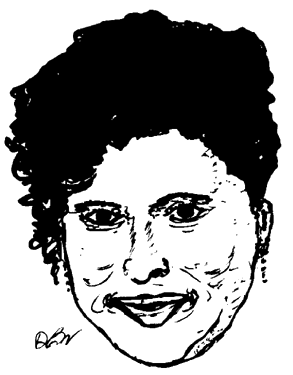 Ms. Jody

Also in this issue will be reviews of the new JJ Thames, Ms Jody, Adrena releases.

Thank you for your kind attention and keep up the great work you do for us soul/ blues fans.

Mike Stephenson

Daddy B. Nice notes:

Mike Stephenson's interview with Vick Allen was featured in Daddy B. Nice's "New & Notes" for August 20th.

*************

Regarding Jefferson Blues Magazine (& Hostility To Southern Soul Music Among the European Blues Establishment)

Dear Daddy B Nice

First would like to thank you for your kind words regarding the Vick Allen interview. I feel honoured! But I would like to inform you that 2 years ago I left Jefferson both as editor and as president for the Swedish (then Scandinavian) Blues Association. The new staff decided to scrap the southern soul blues section which was my real pride and joy after spending close to 15 years to learn about the music (I started in 2000).

But before leaving The Jefferson Blues Magazine I was surprised by the anger and aggression some of our readers, but also some of the old timers, had regarding southern soul blues. It's a big NO-NO. I tried hard to convince some Swedish festival arrangers to book at least one real southern soul act, but no. I still don't understand why people who all their life has embraced blues music, reject southern soul blues as the functional projection of the 50's and 60's blues.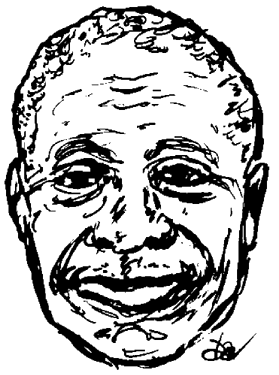 I'm stunned because the difference between the blues of Blind Lemon Jefferson and BB King is greater than between BB King and Ms Jody. Do You understand? Living Blues Magazine made some attempts in the late 90's but today they are as far as I know concentrating on the nostalgic retro folk music market. The rest of the magazines go for a rock audience or for nostalgica where 60's Stax soul and 50's blues are in high esteem. The same goes for the European festival arrangers.

But I haven't given up. Today I'm submitting articles and reviews to second oldest blues magazine in the world, the Finnish Blues News.

I'm cooperating with Mike Stephenson who was the writer of many great interviews for Jefferson. So far they have published a history of Southern Soul of today I wrote + interviews by Denise LaSalle and J-Wonn by Mike.

Yours truly
Anders Lillsunde
Contributor to Blues News in Finland/Former editor of Jefferson
Stockholm, Sweden

***********




Feedback, comments, information or questions for Daddy B. Nice?

Write to

daddybnice@southernsoulrnb.com

***********

RE: PORRETTA SOUL FESTIVAL

Hello Daddy B. Nice,


I'm sure you already know this -- but Falisa JaNaye has received rave reviews for her show at Porretta; so has Stan Mosley. Great to see contemporary southern soul artists along with the venerated veterans at this festival!

Stan Mosley.

(And yes, I know that Toni Green and a few others have been similarly well received in previous years, so this is nothing new.) Even some old-school soul "purists" have spoken highly of Falisa and Stan. Theo Huff also earned kudos, but -- as much as I like and admire Theo -- his set is styled specifically to be an "old-school" tribute (the songs he chooses, his vocal delivery, etc.), so it's not quite the same thing as a more modern-minded artist like Falisa or Stan.

Not to flog a deceased equine, but I think that a lot of the reason is that when the "purists" finally get to hear someone like Stan or Falisa -- or, for that matter, many other contemporary southern soul artists -- in person, with a live band behind them, they realize how good a lot of these younger artists really are, and how much "true" soul they really have. It's the synthesized studio production on a lot of their recordings, I'm sure, that turns the old-schoolers off.

And yes, I agree with you that increasing numbers of artists are eschewing the fake horns, but the overall production (esp. the beats) remains largely synthesized in many (most?) cases. Bobby Rush's new live-band-in-the-studio recording is a rare exception. (And even that one, it turns out, has one track constructed from samples from previous studio recordings, along with some store-bought beats, all mixed so deftly that it's almost impossible to tell which one it is!)

David W.

Daddy B. Nice notes:

Originally inspired by the death of Otis Redding, the Porretta Soul Festival takes place annually in Porretta Terme, a picturesque mountain town in northern Italy. The festival is renowned as an international showcase for southern soul.

Coincidentally, Falisa JaNaye' charted this month on Daddy B. Nice's Top Ten "Breaking" Southern Soul Singles" for the first time since 2010 with "I Love You." An excerpt:

The Memphis diva returns with an adept vocal, a fine piano-dominated arrangement and a song with an atypically (for southern soul) lovely bridge and sophisticated key change, all within an admirably brisk three minutes.

Listen to Falisa JaNaye singing "I Love You" on YouTube.

Listen to Falisa JaNaye singing "You Won't Miss Your Water" live at the 2016 Porretta Soul Festival via YouTube.

Listen to Bobby Rush singing "Get On Up" live at the 2016 Porretta Soul Festival via YouTube.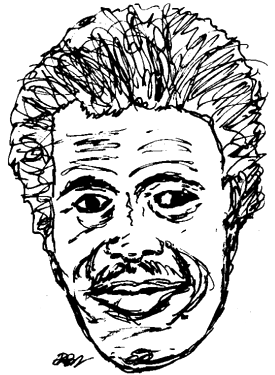 See the official Porretta Soul Festival website.

Listen to Latimore's recorded version of "Let's Straighten It Out" while browsing photos by Pierangelo Gatto of the 2013 Porretta Soul Festival (where Latimore was featured) via YouTube.

***********




Feedback, comments, information or questions for Daddy B. Nice?

Write to

daddybnice@southernsoulrnb.com

***********

RE: LARRY MILTON RECORDINGS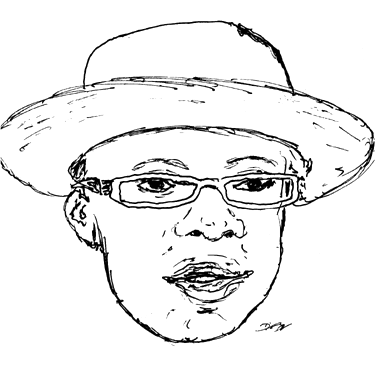 Hi,

I really enjoy your site! I work with Living Blues magazine, and was putting together a caption for Larry Milton. Do you know how long he's been on the scene, and which labels that he's recorded for?

Thanks!

Scott Barretta
Greenwood, MS

Daddy B. Nice replies:

Larry's definitely an "underground" artist. Don't think he's recorded a solo album. If so, it's a long time ago-—long enough ago for me to forget. He has strong connections in Jackson, and if you want to pursue your search I'd start with the staff at radio station WMPR, starting with Wanda Evers. DJ's Ragman, Handyman, or Cadillac Zack might know more.

Thanks for the compliment!

Daddy B Nice

Daddy B. Nice notes:

I whipped this reply back to the reader at a point when I was pressed for time. Subsequently, I looked a little more into Larry Milton's presence (or lack thereof) on YouTube and was surprised to find a lot of material and information on the artist posted in the last couple of years.

Here are Daddy B. Nice's most important entries historically, as traced through the Comprehensive Index, along with relevant YouTube links and credits previously unpublished.

Daddy B. Nice's Top 25 Southern Soul Songs Of 2006....

12. "Back In Love Again"--Larry Milton

Lush, romantic, yet its driving beat carries you along like a swiftly-moving river.

Listen to Larry Milton singing "Back In Love Again" on YouTube.

YouTube Credits:

Published on Dec 13, 2015
Produced William Woodard Jr., Arranged by Morris J. Williams
Wood Rat Publishing Company BMI
MBSJJ Music BMI

DBN notes: The antecedents for "Back In Love Again" (in terms of tempo, rhythm track, and background instrumentation) are Jesse Graham's "Mr. Mailman" and "Think Of My Baby." Also note the arranging duties by Morris J. Williams, the longtime Ecko Records-affiliated writer/producer.

Daddy B. Nice's Top 10 "BREAKING" Southern Soul Singles For. . .

FEBRUARY 2010....

1. "Knock My Boots"------------Larry Milton

After all the year-end hoopla of awards and listening to last year's records over and over again, I was craving something original, a fresh sound to usher in the new year. This is it. Based on the "Slow Roll It" melody, and taken to new heights by a much-deserving artist best-known for the song "Back In Love Again."

Listen to Larry Milton singing "Knock My Boots" on YouTube.

YouTube Credits:

Published on Mar 3, 2014
Knockin' the Boots
Original release Date: February 18, 2014
Label: CDS Records
Copyright: 2014 CDS Records

Daddy B. Nice's

TOP 25 SOUTHERN SOUL SONGS OF 2010

4. "Knock My Boots"--------------Larry Milton

Who would have imagined that a "Slow Roll It" knock-off (and an underground hit at that) could make you forget the Love Doctor's star-crossed classic? In the space of four atmosphere-packed minutes Larry Milton goes from journeyman to genius.

Best Out-Of-Left-Field Song of 2010:
Larry Milton
"Knock My Boots"

In addition, YouTube also has a surprising number of Larry Milton singles that never charted or received air play, published and posted by Knock On Wood Records, including some live appearances.

--Daddy B. Nice

Scott replies:

Thanks for following up on that -- I found a number of the videos and saw that he was on a Susie Q comp years ago.

scott


***********




Feedback, comments, information or questions for Daddy B. Nice?

Write to

daddybnice@southernsoulrnb.com

***********

RE: RIP: Longtime Tyrone Davis Producer Leo Graham Passes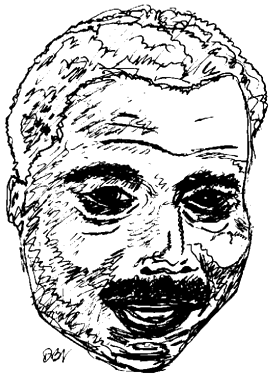 Tyrone Davis

Daddy B. Nice & Readers,

Leo Graham, longtime songwriter/producer for Tyrone Davis and also the writer of the Manhattans' "Shining Star" among other well-known songs, has passed away. We in Chicago mourn his loss deeply.

David Whiteis

See Daddy B. Nice's Artist Guide To Tyrone Davis.





**********







***********






daddybnice@southernsoulrnb.com
*********************************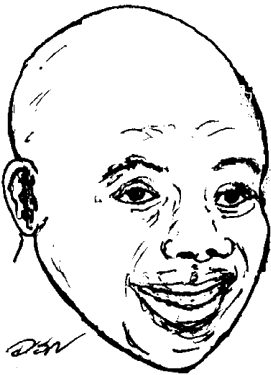 Friday, December 2, 2016. Ferdinand's Place, 1803 Bear Fork Rd., Eight Mile, Alabama (Mobile). T.K. Soul. 251-457-0453.

9:30 pm, Friday, December 2, 20116. Club C.K.C., The Eastside Black Diamond, 204 West Main Street Charleston, Mississippi. Chris Ivy. Doors open at 7 pm.

Saturday, December 3, 2016. The Village Club, Lexington, Mississippi. Sir Charles Jones. 662-8334-1025.

8 pm, Saturday, December 3, 2016. M.W. Stringer Grand Lodge, 1072 John R. Lynch St., Jackson, Mississippi. Potentate & Commandress Ball. Vick Allen & Velvet Soul Band. Formal attire. 601-613-2419, 601-354-1403.

7 pm, Saturday, December 3, 2016. Attala County Coliseum, 550 Mississippi #12, Kosciusko, Mississippi. Bobby Rush, Sir Charles Jones, J'Wonn, Bigg Robb, Big Yayo, Nathaniel Kimble, The Love Doctor. 662-834-1025.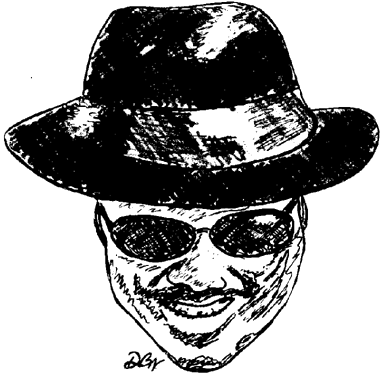 Saturday, December 3, 2016. Kenan Memorial Auditorium, 437 N. Main St., Kenansville, North Carolina. Theodis Ealey, Lacee, Tre' Williams.

Saturday, December 3, 2016. Lake Charles Civic Center, 900 Lakeshore Drive, Lake Charles, Louisiana. Marine Corps Blues Night. Mr. Sipp.

8 pm, Saturday, December 3, 2016. The Oak Palace, 580 Stuart Avenue, Holly Springs, Mississippi. Big Pokey, Sheba Potts-Wright. 901-231-1170.

Sunday, December 4, 2016. Elks Lodge, 2220 West Jody Road, Florence, South Carolina (Darlington). Theodis Ealey, Lacee, Tre' Williams. 843-665-8810.

Thursday, December 8, 2016. Zuri Lounge, 117 S. Watson Rd., Arlington, Texas. Calvin Richardson Birthday. 817-200-8088.

Friday, December 9, 2016. Blind Willie's, 828 North Highland Avenue Northeast, Atlanta, Georgia. Mr. Sipp.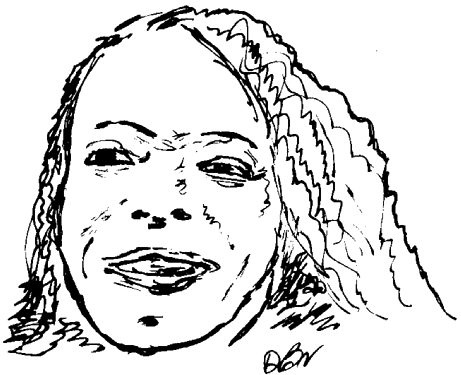 10 pm, Friday, December 9 & Saturday, December 10, 2016. Kingston Mines, 2548 N. Halsted St., Chicago, Illinois. Nellie "Tiger" Travis. 773-477-4646.

Saturday, December 10, 2016. Ferdinand's Place, 1803 Bear Fork Rd., Eight Mile, Alabama (Mobile). Vick Allen. 251-457-0453.

Saturday, December 10, 2016. WorkPlay Theater, 500 23rd Street South, Birmingham, Alabama. Mr. Sipp.

Saturday, December 10, 2016. Coahoma County Expo Center, 1150 Wildcat Drive, Clarksdale, Mississippi. Sweet Angel, Avail Hollywood, Chris Ivy, Ricky "Da Soulman" Burton. 662-404-6381.

Saturday, December 10, 2016. Cecil Tillis Family Life Center, 2111 Simpkins Lane, Columbia, South Carolina. Theodis Ealey. 803-376-6215.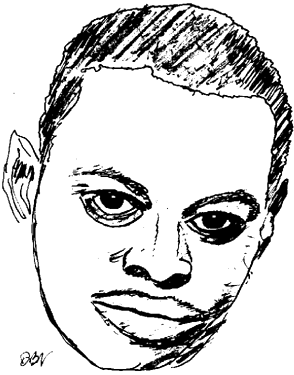 Saturday, December 10, 2016. Empire Event Center, 4906 Clio Road, Flint, Michigan. Sir Charles Jones, Priscilla Price, Lyn Garrett.

Thursday, December 15, 2016. Cannon Center For Performing Arts, Memphis Cook Convention Center, 255 North Main St., Memphis, Tennessee. The Temptations featuring Dennis Edwards, The Emotions. 901-576-1200.

Friday, December 16, 2016. Rose Place (across from Sonic), Aberdeen, Mississippi. Big Yayo, Chris Ivy.

Saturday, December 17, 2016. Whispering Woods Hotel & Conference Center, 7300 Hacks Cross Road, Olive Branch, Mississippi. T.K. Soul. 662-895-2941.

Saturday, December 17, 2016. The Chicago Theatre, 175 N. State St., Chicago, Illinois. Aretha Franklin.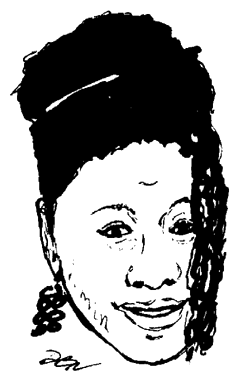 7 pm, Sunday, December 18, 2016. My Place Uptown at Atlanta Crossing, 1200 Eastern Blvd., Montgomery, Alabama. Karen Wolfe, Toia Jones. 334-649-2700.

Monday, December 19, 2016. Underground 119, 119 South President St., Jackson, Mississippi. Mr. Sipp. 601-352-2322.

9 pm, Saturday, December 24, 2016. National Guard Armory, 2201 Gordon Ave., Yazoo City, Mississippi. Nathaniel Kimble, Chris Ivy, Lady Trucker and more. 662-763-7628. Doors open at 7 pm.

Saturday, December 24, 2016. Winn Civic Center, 800 North Grove St., Winnfield, Louisiana. T.K. Soul. 318-628-3413.

Friday, December 30, 2016. Macon Conference Center (behind Chasen's), 3590 Riverside Drive, Macon, Georgia. T.K. Soul, Stan Butler. 478-743-2587.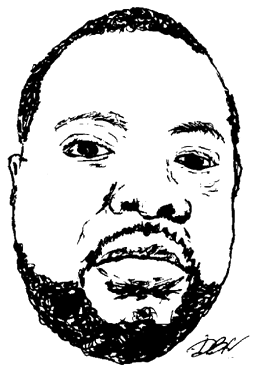 8 pm, Saturday, December 31, 2016. Mississippi Coliseum, 1207 Mississippi St., Jackson, Mississippi. Big Yayo, J'Wonn, Tucka, Ms. Jody, Calvin Richardson, Pokey Bear, Adrian Bagher. 601-353-0603.

7 pm, Saturday, December 31, 2016.The Mad Boar, 111 River Village Place, Wallace, North Carolina. Hardway Connection.

Saturday, December 31, 2016. 360 Sports Bar and Grill, 3896 Lamar Avenue, Memphis, Tennessee. Sweet Angel. 901-649-5238.

Saturday, December 31, 2016. Envy Entertainment & Restaurant, 200 Oakwood Ave. NW, Huntsville, Alabama. Vick Allen.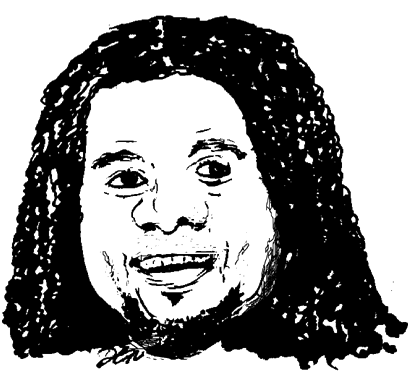 Saturday, December 31, 2016. Mississippi Children's Museum, 2145 Museum Boulevard, Jackson, Mississippi. Grady Champion. 601-981-5469.

7 pm, Saturday, December 31, 2016. The Mad Boar, 111 River Village Place, Wallace, North Carolina. Hardway Connection.

Saturday, December 31, 2016. The Speakeasy, 501 East Baars Street, Pensacola, Florida. Wendell B.

Sunday, January 1, 2017. Columbus Civic Center, 400 4th St., Columbus, Georgia. Calvin Richardson, Anthony Hamilton.

8 pm, Saturday, January 7, 2017. Ruston Civic Center, 401 North Trenton St., Ruston, Louisiana. Southern Soul All Black Affair. T.K. Soul, L.J. Echols, Rhomey. Doors open at 7 pm. 318-251-8613.

Saturday, January 7, 2017. Duling Hall, 622 Duling Avenue, Jackson, Mississippi. Grady Champion. 601-292-7121.

Saturday, January 7, 2017. Bottleneck Blues Bar, 4116 Washington St., Vicksburg, Mississippi. Mr. Sipp. 601-638-1000.

Friday, January 13 and Saturday, January 14, 2017. Cache Creek Casino Resort, 14455 Highway 16, Brooks, California. Maze featuring Frankie Beverly. 800-992-8686.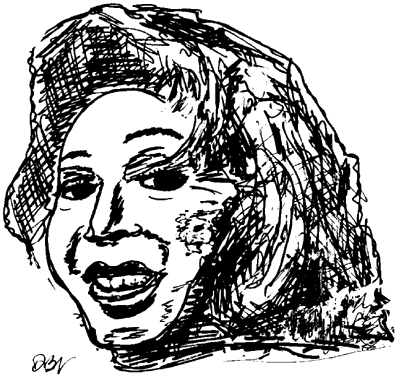 Saturday, January 14, 2017. Paradise Center, 645 East Georgia, Memphis, Tennessee. Tribute/Benefit. Denise LaSalle, Bobby Rush. 901-691-0736.

8 pm, Saturday, January 14, 2016. The Centre, Halifax Community College, 200 College Drive, Weldon, North Carolina. Martin Luther King Jr. Celebration. Nellie "Tiger" Travis, J. Red, Roy C., Maurice Wynn, Wilson Meadows, Black Diamond. Doors open at 7 pm. 252-538-4336.

Saturday, February 4, 2017. Bradfordville Blues Club, 7152 Moses Lane, Tallahassee, Florida. Mr. Sipp. 850-906-0766.

7:30 pm, Saturday, February 4, 2017. National Guard Armory, 924 Ritchie Ave., Clarksdale, Mississippi. Lomax, Jo Jo Murray, Willie White. 601-955-9172.

Sunday, February 5, 2017. Earl's Hideaway, 1405 Indian River Dr., Sebastian, Florida. Mr. Sipp. 772-589-5700.

Thursday, February 9, 2017. Progress Energy Center for the Arts, 400 First St. S., St. Petersburg, Florida. Smokey Robinson.

Friday, February 10, 2017. Embassy Suites, 201 Harrison Oak Blvd., Cary, North Carolina. Tucka, Lacee. 919-677-1840.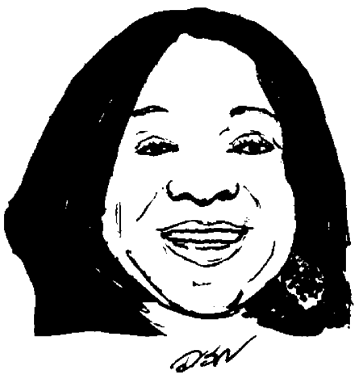 Saturday, February 11, 2017. Garrett Coliseum, 1555 Federal Drive, Montgomery, Alabama. Peggy Scott-Adams, Lacee, LaMorris Williams and more.

Saturday, February 25, 2017. Temple Theater, 2320 8th Street, Meridian, Mississippi. T.K. Soul, Avant.

************

E-mail concert listings and corrections to:

daddybnice@southernsoulrnb.com

************

********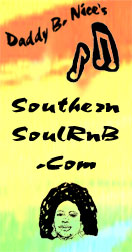 ********

ATTENTION: DADDY B. NICE'S CONCERT CALENDAR IS THE MOST PIRATED PAGE IN THE SOUTHERN SOUL MEDIA. THIS FEATURE REQUIRES PAINSTAKING WORK AND RESEARCH AND HOURS OF TIME TO COMPILE. DO NOT COPY THIS CONCERT CALENDAR WITHOUT READING THE FOLLOWING:

©2005-2015 SouthernSoulRnB.com
All material--written or visual--on this website is copyrighted and the exclusive property of SouthernSoulRnB.com, LLC. Any use or reproduction of the material outside the website is strictly forbidden, unless expressly authorized by SouthernSoulRnB.com.

--Daddy B. Nice

***********

Overflow From Daddy B. Nice's BEST OF 2015 page...

2015: THE YEAR IN SOUTHERN SOUL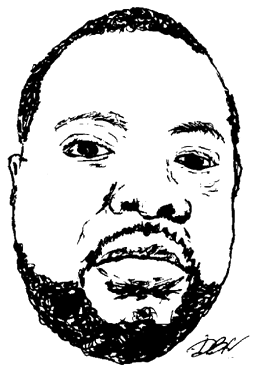 January began without holiday hangover, as up-and-coming producer Big Yayo debuted as a performer with a piece of "southern soul electronica" called "Cowgirl" featuring his protege, "I Got This Record's" J'Wonn, the ultimate balladeer, singing an uptempo chorus on his first-ever club jam.

February ushered in a Valentine's Day weekend to be remembered with southern soul concerts across a broad spectrum of the South, from Hooks, Texas (Avail Hollywood) to Memphis (Bertha Payne) to south Atlanta (Lomax) to Greenville, Ms. (J'Wonn) to Canton, Ms. (L.J. Echols, Terry Wright, J-Wonn, Krishunda Echols, Bigg Robb, Napoleon) to Vicksburg (Shirley Brown, Carl Sims, Jaye Hammer, Wilson Meadows, Pat Brown, Adrena) to Corpus Christi (Mel Waiters) to Decatur, Ga. and Talladega, Alabama (T.J. Hooker Taylor) to Tuscaloosa (Tre' Williams, Jeff Floyd) to Panama City, Florida (Ms. Jody) to Germantown, Tenn. (Mavis Staples) to Montgomery (Bigg Robb, O.B. Buchana, Tucka, Lebrado, Lomax, Toia Jones) to Farmerville, La. (Avail Hollywood) to Mobile (L.J. Echols, Andre' Lee, James Payne, Geno Wesley) to Dallas and the annual Blues Is Alright Tour (T.K. Soul, Theodis Ealey, Mel Waiters, Clarence Carter, Latimore, Millie Jackson) to Shiner, Texas (Rue Davis) to Texarkana (Omar Cunningham, Wendell B) to Indianola, Ms., B.B. King's hometown (Chris Ivy, Lil' Jimmie) to Baytown, Texas (Kenne' Wayne, AP Heavy But Sweet) to East Tyler, Texas (R. Kelly, Avail Hollywood) and back to Memphis (Jarekus Singleton), setting the bar for a record-breaking year in Southern Soul clubs.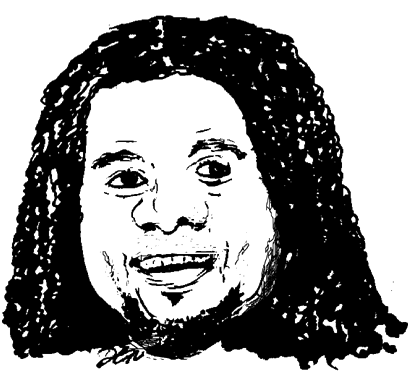 Mindful of the concert bonanza, Daddy B. Nice urged fans in March to get out of the airport hubs (Memphis, Atlanta, Dallas, Houston, New Orleans) and "walk on the wild side," visiting the "holes-in-the-walls" in the verdant countryside where the true contemporary blues reigns supreme. In Jackson, premier nineties' vocalist Robert "The Duke" Tillman (Ace, Ichiban) re-emerged, as did storied DJ Outlaw at WMPR, while young Jackson guitar-blues stars Jarekus Singleton, Grady Champion and Mr. Sipp parlayed their mass audience-friendly blues far beyond the Delta.


April saw the breakthrough collection THE LOUISIANA BLUES BROTHERS, explode in the southern soul demographic via its suddenly iconic single,
"My Sidepiece," featuring the powerful-piped, Reggie P.-like vocalist Pokey (or Big Pokey Bear), whose electric stage show featured the singer thrusting and gyrating with a passion not seen since Bobby Rush's twerking dancers.

The song's message that it was okay to have a "woman on the side" because it's in the "genes" alternately fascinated and disgusted listeners, and not always along gender lines, and the "sidepiece" theme became a motif in countless new southern soul songs. Meanwhile, Pokey et. al.'s new album, BEAT FLIPPA I GOT THE BLUES VOL. 1., released in February, shot up the charts, bringing a rock-and-roll-like energy, immediacy and accessibility to the southern soul scene that thrust its brilliant producer (Beat Flippa) and roster of talented artists (Pokey, Tyree Neal, Adrian Bagher, Vince Hutchinson, Mz. Pat, Veronica Ra'elle, Rosalyn Candy, etc.) into a level of popularity even southern soul's veteran artists had to envy.

Also in April, the great sixties' artist Percy Sledge, who recorded one of the most powerful southern soul songs of the last fifty years, "When A Man Loves A Woman," passed away with scant fanfare.

May was the worst month, the cruelest month...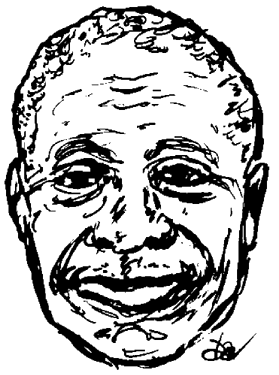 ....Mother's Day and Memorial Day weekends witnessed another slew of record-breaking fan-friendly southern soul concerts, but the nation and entire world mourned the passing of B.B. King, whose ties to Indianola and Jackson, Mississippi were real and renewed each summer, when B.B. always returned for the Medgar Evers Homecoming Celebration and played for his original chitlin' circuit fans in the Delta.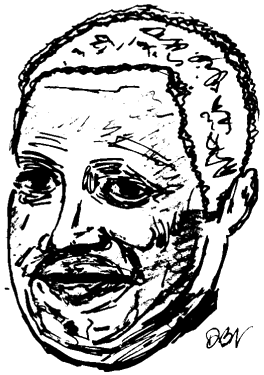 But for contemporary southern soul fans it was the passing of song-master Mel Waiters that really hurt. Unknown outside of blues circles (unlike the world-famous B.B. King), Waiters was an irreplaceable part of the southern soul pantheon of recording artists, having largely kicked off the contemporary scene with his "Hole In The Wall," fashioned in the late nineties in the tradition of Mel's inspirations, Z.Z. Hill and Buddy Ace. For many fans, Waiters was the number-one performer in the South, and Mel never shied away from the kudos. YouTube videos document his exciting "contests" with Sir Charles Jones, which did so much to enliven the concert scene.


June marked the appearance of a rapping preacher named Bishop Bullwinkle, whose "Hell Naw To The Naw Naw" continued a trend of unknown artists (like J'Wonn, Tucka, Pokey) eclipsing southern soul's veteran artists in notoriety-slash-popularity in one fell swoop (be it a single or album). Whereas J'Wonn had stunned the southern soul community a couple of years earlier with his straight-forward youth and sensitivity, the nearly seventy-something Bishop Bullwinkle simultaneously astonished and dumbfounded fans with his fearless, back-woods vision of the world compressed into a six-minute, no-holds-barred sermon castigating hypocrisy in the church and gangsterism in the hood.

While J'Wonn had seemingly thrust the entire world off his back with the momentous words, "I Got This Record," the grizzled Bullwinkle did the same with his proclamation, "My name is Bishop Bullwinkle / From the church of nothing but the truth..."
....In less than a month his YouTube video (there was no published record) had a million views--unheard-of for a southern soul song--and by the end of the year it was approaching ten million. Clearly, Bullwinkle's "Hell To The Naw Naw" had cut through layers of padding and pretension to strike a deeply-felt, common nerve with fans.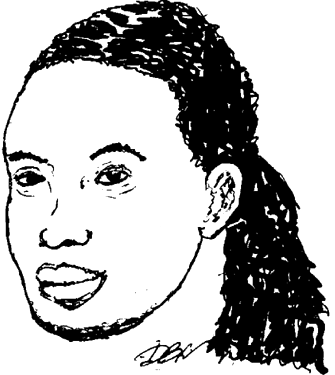 In August Tucka and T.K. Soul sold out the 3,000-seat Houston Arena Theatre, notching a new high in audience numbers for a pair of southern soul acts.

Jackson's own James "Hot Dog" Lewis, keyboardist, performer and producer, passed away in October.

Late summer sizzled with gigs--July 4th, Labor Day--the fans' thirst for the music couldn't be slaked--culminating in the biggest concert-venue weekend ever Thanksgiving.

From Thibodeaux, Louisiana (Cupid, Lebrado, Pokey) to Montgomery, Alabama (T.K. Soul) to Canton-Jackson, Ms. (J'Wonn, Big Yayo) to Opelika, Alabama (T.K. Soul) to Hattiesburg, Ms. (J'Wonn, Big Yayo) to Tchula, Ms. (Tre' Williams) to Grenada, Ms. (J'Wonn) to DC area Pomonkey, Md. (Jeff Floyd, J. Red, Hardway Connection) to Birmingham, Alabama (Calvin Richardson, Nellie "Tiger" Travis) and back to Hattiesburg (T.K. Soul) and way out to San Diego (Cupid) and back to Vicksburg (Bishop Bullwinkle, Terry Wright, Bigg Robb, Lacee, Stevie J) to New Orleans (T.K. Soul) to El Dorado, Arkansas (T.K. Soul, Ghetto Cowboy, Summer Wolfe) to Charlotte, North Carolina (Lenny Williams, Ann Nesby) and Wilson, North Carolina (Jeff Floyd, Wilson Meadows, Hardway Connection) down to Tampa, Florida (Clarence Carter, Bishop Bullwinkle, Betty Wright, Shirley Murdoch) and Sebring, Florida (Bobby Rush, Theodis Ealey) and way up to Gary, Indiana (Nellie "Tiger" Travis, Willie Clayton, Latimore, Otis Clay) and back to the Delta in Tchula, Mississippi (Big Yayo, J'Wonn) and Pickens, Ms. (The Love Doctor, Terry Wright, Sorrento Ussery, Pat Brown, Nathaniel Kimble, Doctor Dee, Lady Di) to Meridian, Ms. (Big Robb, Vick Allen, Lacee, JR Blu) and thence back north to St. Louis (Bobby Rush, David Dee) and Chicago (Nellie "Tiger" Travis, Willie Clayton, Otis Clay, Latimore) and back home to Jackson (Andre' Lee, T-Baby) and the re-opened Evers Blues Lounge on Pecan Park Circle next to WMPR (Roy C., LGB, Doctor Dee, Dennis Fountain).... From all of these venues, enthusiastic fans supplemented their turkey with southern soul music.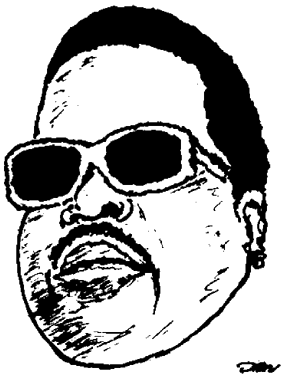 2016 marked Southern Soul's most serious forays into the mainstream yet, and Bishop Bullwinkle was southern soul's "Donald Trump," refreshingly candid, wildly off-the-wall. At year's end, Bigg Robb took down Bullwinkle's video for copyright infringement. Turns out the Bishop had used the instrumental track from Robb's "Looking For A Country Girl" for the backing track to "Naw Naw," but Bishop Bullwinkle was uncontrite, telling Daddy B. Nice in a profanity-laced interview that he "dared" Robb to take him to court. As one industry insider noted, it didn't matter that the song hadn't been published (as a record); its online streaming revenues alone amounted to the same thing. And so it went in the raucous, wild-west-like cradle of the musical universe--the Deep South--where the music is as primeval and super-sized as the SEC. (And still unknown nationally...Go figure!) And as Jaye Hammer (one of 2015's finest vocalists) says in his juking new ode to the Delta, "I Ain't Leaving Mississippi." ....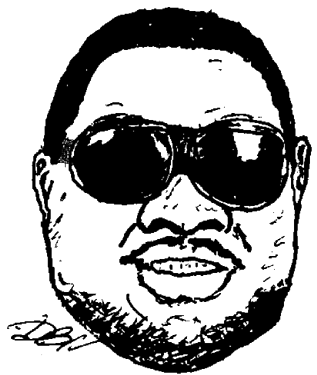 "You know, someone came up to me the other day and said, 'Hammer! They told me you had moved to Chicago."

I said, "What? Man! People are always spreading rumors. But let me say this. I ain't leaving Mississippi. Mississippi is my home. If you think I'm gonna leave Mississippi, you might as well leave me alone."

--Daddy B. Nice

***********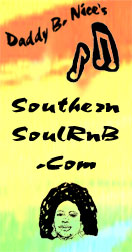 ************

From Daddy B. Nice's BEST OF 2014 page...

2014: THE YEAR IN SOUTHERN SOUL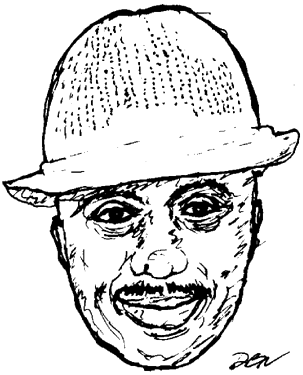 The year did not begin auspiciously. Floyd Taylor, son of the late great Johnnie Taylor and a contemporary southern soul headliner in his own right, passed away on February 21st, causing his stepbrother TJ to remark, "He died pretty much the way my dad died: a heart attack (at too young an age)." A masterful and discerning vocal interpreter, Taylor's career was notable for spanning southern soul's two generations of songwriters, from the best of Charles Richard Cason and Lawrence Harper (of his father's generation) to Simeo Overall of the new.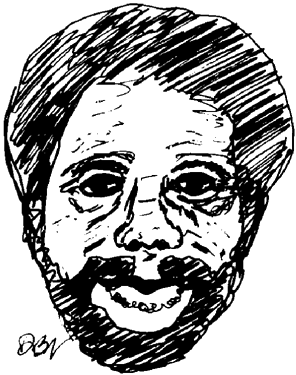 A few days later Eddie Holloway, a lesser-known but seminal figure renowned for contemporary southern soul classics like "I Had A Good Time," "Poor Boy" and "My Mind's Too Strong," passed away in obscurity, without fanfare.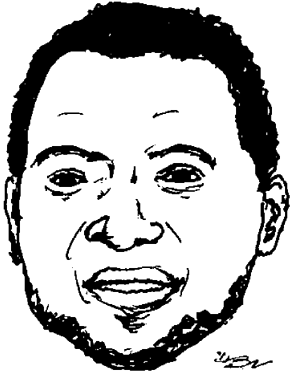 A young recording artist (Jeter Jones) trying to break into the southern soul market released an album whose instrumental tracks Daddy B. Nice--in a CD review--recognized as identical to certain Bobby Jones and Chuck Roberson songs of the recent past, setting off a firestorm of litigation between Desert Sounds CEO Charles Peterson and his former producer, Eric "Smidi" Smith.

Daddy B. Nice himself underwent a lung cancer scare and finally had surgery in May, returning successfully after two bouts in the hospital to discover that "Funky" Larry Jones, owner of the Soul & Blues Report, a monthly compendium and summary of southern soul deejay playlists and a vital niche in the southern soul internet community, had died. Other websites (Boogie, Blues Critic) made attempts to provide the same function, but at year's end the loss was still felt and seemed irrevocable.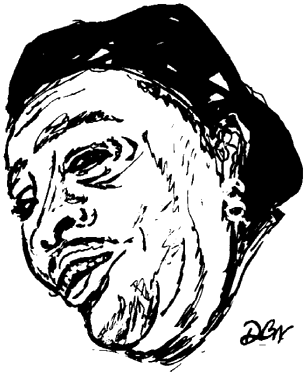 That, along with the June death of Don Davis (the producing genius behind Johnnie Taylor) and the early-September passing of Joe Poonanny, the Weird Al Yankovich of the chitlin' circuit and the last of a dying breed of blues parodists, was the bad news.

The good news was that, stimulated by an invitation to Kim Cole's Celebrity Birthday Bash in Hattiesburg, Mississippi in July, your Daddy B. Nice rebounded to attend (and chronicle) three multi-act southern soul concerts in thirty hours, including getting out on the dance floor.

There was cause. Southern Soul stars were appearing everywhere across the Deep South, from Texas to the Carolinas. A month later, Southern Soul Labor Day concerts and associated sales would surpass a million, and the concerts continued to proliferate, populating weekends throughout the calendar that would have been few and far between ten years ago.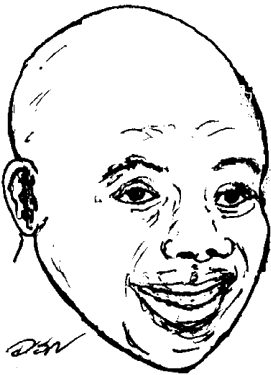 But what really uncorked the euphoria in 2014 was the return to recording of southern soul's younger-generation leading lights, Sir Charles Jones and T.K. Soul. After long absences (especially in Sir Charles' case), both performers produced sets of significant material with fresh yet authentic sounds, in T.K.'s case stripped-down, acoustic-dominated arrangements.

The two CD's, combined with the much-anticipated debut by J'Wonn (I GOT THIS RECORD) and the latest drop from O.B. Buchana, made it a banner year for male vocalists.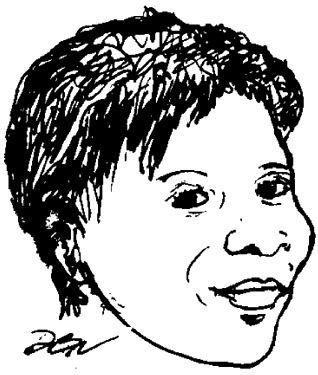 Women, not so much. For the second year in a row Denise LaSalle and Shirley Brown were sorely missed. Both appeared only rarely, and neither released new product. Ms. Jody and Nellie "Tiger" Travis were relatively quiet after big years in 2013. Sweet Angel reposed and, as expected, Peggy Scott-Adams (whose early partner, JoJo Benson, died just before Christmas) failed to follow up on her 2012 return to southern soul. Candi Staton and Uvee Hayes returned with new CD's, however.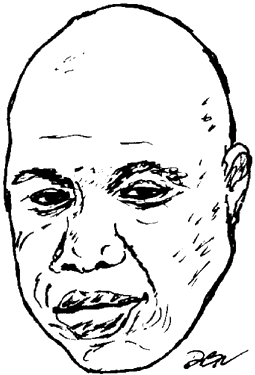 Some of the major male stars--known for productivity--were also MIA in 2014. Mel Waiters, Theodis Ealey, Latimore and Bobby Rush produced little new studio work, and in pursuit of an elusive Grammy that even the late Johnnie Taylor and Tyrone Davis never won, Willie Clayton's new album disconcerted some longtime fans with its slide into atmospheric, Isley-style soul.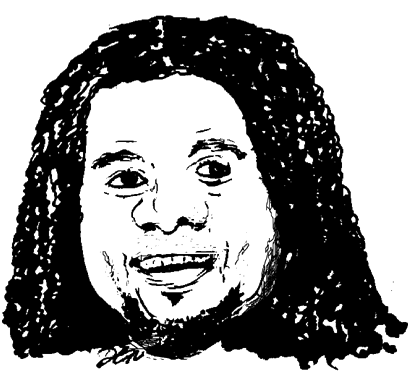 Young Grady Champion was the year's sensation (following fellow Jacksonian J'Wonn in 2013). Champion drew a cover story in "Living Blues" magazine after signing with Malaco Records for his new album BOOTLEG WHISKEY. Rare for a Delta artist, Champion drew national interest and crossover appeal.

Waiting in the wings, and getting no respect, was Chicago phenomenon Theo Huff, whose "It's A Good Thing I Met You" drew high praise (#5 for the year) from Daddy B. Nice for its approximation of--you guessed it--vintage Willie Clayton.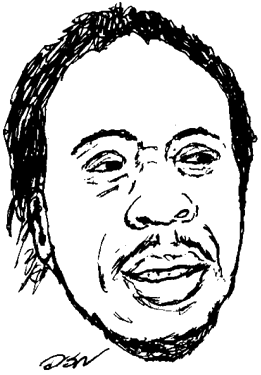 Lil' Jimmie's dance jam "She Was Twerkin'" was the underground sensation of the year, the subject of constant fan queries on where to buy--the answer was always, "Nowhere." Which reminded your Daddy B. Nice of an old Lil' Jimmie song called "I'm Not Going Nowhere," a song so full of double-negatives you're not sure what he means.

A young artist named Wood redid Nellie "Tiger" Travis's "Mr. Sexy Man" with a lounge-band sound ("Foxy Lady"), drawing copyright ire.

Tyree Neal, Pokey and Adrian Bagher formed a group called The Louisiana Blues Brothers.

Memphis-based Anita Love (Humphrey), former back-up singer for Sweet Angel, had an out-of-left-field smash with "Keep Knockin'", while Memphis-based songwriter John Cummings continued his transformation into a first-rate recording artist.

Vick Allen was in a stage play in Jackson, Mississippi, while singles ("Crazy Over You," "True To Me") continued to spit out of his going-on-three-year-old SOUL MUSIC album like candy from a child's Christmas wind-up toy.

Steve Perry of "Booty Roll" fame thought better of his name change to Prince Mekl and became good old Steve Perry again.

WAGR in Lexington, Mississippi and its colorful deejay, Big Money, became the exciting new southern soul station to stream on the Internet.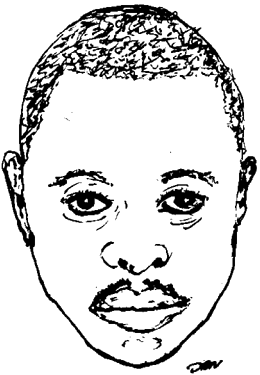 And last but not least, storied DJ Ragman returned in December to WMPR in Jackson, Mississippi--also on the Web--doling out southern soul music in the afternoons with his trademark, champagne-fizz optimism.

By the end of the year, life in Southern Soul was good.

--Daddy B. Nice

***********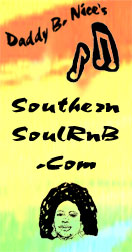 ************