June 23, 2016:
ROSALYN CANDY: Timeless Soul Music Never Dies (Rosalyn Candy) Three Stars *** Solid debut by a new Southern Soul Artist.
Rosalyn Candy was introduced to the southern soul audience on last year's award-winning (Best CD 2015) compilation, Beat Flippa: (Various Artists) I Got the Blues, Vol.1. Rosalyn was part of the trio of vocalists (with Ms. Portia and Veronica Ra'elle) on "You Can't Handle This" and shared a duet with Veronica Ra'elle on the even more attention-getting "The Best You Ever Had," in which her voice-overs gave a warm, fuzzy feeling to all the southern soul diehards who never got enough of LaKeisha Burks' teasing-ornery-young-chick's chatter on Marvin Sease's late-career records.

Beat Flippa's production expertise and keyboard wizardry are sorely missed on Candy's solo-artist debut, a collection of eight tracks titled Timeless Soul Music Never Dies, but the young songstress deserves credit for being the first of the divas--Rena, Veronica, Ms. Portia, Mz. Pat, Charlene Neal, Lysa--introduced on BEAT FLIPPA to publish a full-length CD. She's also displayed a nose for the "business" of music by previously recording most of the songs from the new CD as singles through CD Baby.

Roslyn displays a knack for popular music and catchy hooks on cuts like "Role Play," "Pour It Up," "Love Games" and "Shake It Up," but the vocals, arrangements and mixing are more typical of the production-challenged southern soul of a decade ago (think Queen Isabella, Coco, Jewel J, Lady J, Lois, Little Kim Stewart) than the best of today's music (Willie Clayton, LaMorris Williams, T.K. Soul, Sir Charles Jones, Big Cynthia, Adrena, Nikita/Mys. Niki (produced by T.K. Soul), Tucka).

The seductive "Love Games," for example, builds on the structure laid down by another less-than-perfect but fondly-remembered diva, Judi Brown Eyes' "Sam." Similarly derivative, "Stroke It" recycles the guitar riff from Tyrone Davis's "Turn Back The Hands Of Time."

The mid-tempo "Pour It Up" and "Role Play" seem most likely to succeed as southern soul singles, with hooks and arrangements that are memorable if not perfectly realized. If you want to check out what this album's material might have sounded like with first-class instrumentation, listen to Rosalyn's "Let's Get The Business Clear," possibly an out-take from I GOT THE BLUES VOL. 1--available on YouTube but otherwise (to my knowledge) not published for distribution--in which a keyboard that sounds awfully like Beat Flippa takes the proceedings to another level simply through the exquisite work on the keys.

In the meantime, Candy's potent combination of playful recorded insouciance and behind-the-scenes work ethic--both evident on her debut--position her as an always-welcome, younger-generation diva to be reckoned with.

--Daddy B. Nice

Buy Rosalyn Candy's new TIMELESS SOUL MUSIC NEVER DIES at CD Baby.

Buy Rosalyn Candy's new TIMELESS SOUL MUSIC NEVER DIES at iTunes.

************




Product, comments, information or questions for Daddy B. Nice?

Write to

daddybnice@southernsoulrnb.com

************





************

June 12, 2016: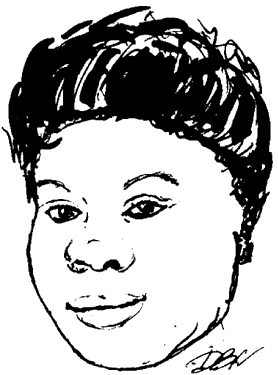 ADRENA: Better Days (Bone 40 Records / Select-O-Hits)
Five Stars ***** Can't Miss. Pure Southern Soul Heaven.
To say 35-year-old (36 later this month), Jackson, Mississippi-born Adrena (aka Adrienne Ervin) doesn't have a strong instrument is an understatement. Her vocals are neither accomplished and razor-sharp like an Aretha or Shirley (Brown), nor tough and aggressive like a Koko (Taylor) or Peggy (Scott-Adams). Her every note trembles like a leaf in the most gentle of breezes, quivering with a vulnerability and fragility that your Daddy B. Nice has often taken as evidence that her career, too, was on fragile grounds.

The perfect illustration of this trademark vulnerability was Adrena's duet with Nellie "Tiger" Travis--unfortunately the only track I wish she hadn't omitted from her otherwise marvelous new CD, Better Days. The song: "Another Woman's Man," a #1-ranked single in March 2013, in which I described Adrena's vocal as "a more fragile yet courageous counterpart to Travis's steel."

Adrena's wispy alto-soprano annoys you with its amateurism even as it beckons you with its earnestness, so that when you hear this waif-like voice (talented, but not uber-talented) you naturally assume that fragility carries over into the person herself, but in a phenomenon your Daddy B. Nice has witnessed repeatedly throughout life, the creative artist you least expect to persevere and succeed (and not necessarily the most talented) often turns out to be the one who DOES persevere and succeed, frequently on sheer want-to. John Wayne said it best (although it was in regards to killing men): "It's being willing."

Adrena's first album, Thoughts Of A Woman, with the hit single "Cheatin' On Da Back Street," was a competent debut but gave no indication of the amazing and praiseworthy complexity and diversity that has gone into Adrena's brand new CD (her first in five years), BETTER DAYS.

As I listened to its tracks (all available on YouTube) I kept resisting first the possibility of a four-star ranking and then, with repeated listenings, a possible five-star ranking. The attention to detail on this album--and not least the exuberant singing by Adrena herself--is phenomenal. This CD has great composers, great producers, great live instruments (even sax and horn), and great background singers. See the List of Credits.

The first cut, the mid-tempo "Man Gone Do," Daddy B. Nice's #8-ranked single (March 15) transitions into the equally-melodious "Right Here With Me." (Another ranked single, "In This Club Tonight" (October 15), did not make the cut--further evidence of the scrutiny and care that went into this album's material.)

With its girl-group-like vitality and charm, the oft-played "Right Here With Me" is one of three songs composed/produced by Mike Darden, a talented newcomer whose infectious "Do It Up" is surely destined for chartdom.

And yet, as hit-worthy as these three songs are, the two "crowning achievements," if you will, from the CD belong to "He Won't Leave His Wife" and the "Better Thangs."

"He Won't Leave His Wife (For Me)," a #7-ranked single (June 14) continues the theme elucidated by Adrena and Nellie in "Another Woman's Man." According to the liner credits, it was composed by Shunda & Tony Baldwin. I don't know what's going on there: the song has Luther Lackey written (sic) all over it. In fact, although the songwriting credits are contradictory, I attributed this song (promoted and e-mailed to me by L.L.) to Lackey in my 2014 write-up: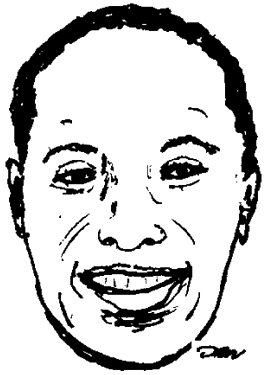 7. "He Won't Leave His Wife"------Adrena

"Now I'm pissed off
And turned on at the same time."

Great line....by songwriter Luther Lackey, no less. He's devised an answer song to Adrena's and Nellie "Tiger" Travis's "Another Woman's Man," which charted #1 on Daddy B. Nice's Top Ten Singles Review for March 2013 (beating out Nellie's "Mr. Sexy Man" at #2). And by the way, this is the best treatment of a Luther Lackey project since the eponymous musician "retired" a year ago. (DBN notes: will clarify credits issue in the future.)

The lyrical point to "He Won't Leave His Wife" is that a married man has no legal incentive to leave his wife. He'd have to pay child support if he did. It's a phenomenon common but by no means unique to the chitlin' circuit.

Refreshed from his "retirement" (what? it lasted about 1-2 years?) Luther Lackey returns as composer and producer on two other tracks, the admonitory "Broke Man" (co-written with Gail Young) and the light-hearted, uptempo "Blue Diamond."

The Mike Darden-written "Better Thangs 2" is the other spectacular cut from the CD and, in spite of the slight difference in language, the default title tune and epicenter of the album. When I first played the CD, I went to "Better Thangs," which turned out to be a 1-plus minute instrumental track. And I kept shaking my head and thinking, "Why in the world wouldn't Adrena put some lyrics to this marvelous, deep, Carl Sims-like instrumental track--brimming over with lush, real instruments and a fabulous horn section? Then I found the vocal track, a five-minute mini-masterpiece confusingly called "Better Thangs 2."

Adrena has never sounded better--never as powerful, never as totally-in-control.

"All I ask is to show me a little respect,"

--Adrena sings, echoing Aretha's seminal R&B mantra, but this time she takes it to another level, more experienced, more decisive.

"I think we need to make a change...
...Because tomorrow I'll be gone with the wind."

--And in a remarkable transformation, that experience and decisiveness carries over into the technique, infusing Adrena's vocal with a maturity and power heretofore only hinted. Adrena's romantic ballad "Ready To Love" and female-Jody tune, "Joann," round out the album with class if not the panache of some of the more dazzling tracks.

Better Days is the first great surprise of the southern soul year, seamless, near-perfect in fully-realized material, a singer in charge, confident in her style, proclaiming she's the real thing. Her vocals may not warrant putting Adrena on the lofty level of stylists like Ms. Jody and Karen Wolfe, but your Daddy B. Nice would be hard-pressed to say they ever put out an album as good as this one.

--Daddy B. Nice

Buy Adrena's Better Days CD at iTunes.

See Daddy B. Nice's Artist Guide to Adrena.

***********



Product, comments, information or questions for Daddy B. Nice?

Write to

daddybnice@southernsoulrnb.com

************

May 15, 2016: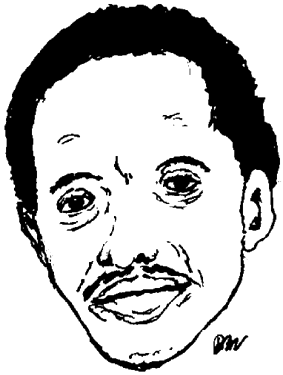 SONNY MACK: Get On Up (Ecko) Four Stars **** Distinguished Effort. Should please old fans and gain new.
I hope prospective fans aren't put off by the opening track to Sonny Mack's (aka songwriter William Norris's) generous new album, GET ON UP. The chorus of "Cheating Is The Only Way To Go" resembles an advertising jingle, the kind of melody you can't get out of your mind even though you'd call pest control if they only had a way to eradicate it. Marketed as the blues guitarist's first foray into southern soul, apparently due to its lyrics--a bad call, in my opinion--the track also exposes Sonny's vocal faults in all their threadbare nakedness: the utter lack of blues melisma, of gospel seasoning, of even the minimal coloration that made the late Mel Waiter's straight-ahead style appealing.

I duly noted these limitations in reviewing Mack's debut, Going For Gold, in 2012, comparing Mack to fellow lead-singer-challenged songwriters/guitarists such as Jim Bennett and Bobby Conerly. (The story behind Norris/Mack's performance name and the GOING FOR GOLD review can be found in Daddy B. Nice's Artist Guide to Sonny Mack.) Comparisons to John Cummings, another Ecko-affiliated songwriter with a sweeter singing voice, are also valid, although Norris (Mack) is an even more prolific composer.

So when the CD's second song, the title track "Get On Up," rears up from the stereo system following "Cheating" with its disco-ey beat and sinuous melody line, the energy charge is like a lightning strike. Southern Soul needs more fast songs. This became clear to me in my own experiences recently in southern soul clubs. People (including me) want to dance, but you need an infectious hook or groove, and southern soul's customary time signature is mid-tempo--for instance, Mack's own "I Got To Get Myself Together,"--the "sweet spot of southern soul," in Daddy B. Nice parlance, but not really a dancing tempo.

Southern soul is typically a little more laid-back, grooving in place or line-dancing. So right now, with the concert scene exploding and the younger demographic responding, to be able to pen fast songs like "Get On Up" is a hot commodity, and Mack really brings it off, in the process launching the album into a much higher platform than GOING FOR GOLD. And when the next mid-tempo gem, "Goody Good Good Stuff," rolls out a couple of tracks later, the "sweet spot of southern soul" unfurls like a pleasant breeze on a 99-degree day. (Think Bigg Robb's "Good Good.")

By the time you get to Mack's reprise of Betty Wright's "Clean Up Woman," "Clean Up Man," first released on the Ecko sampler Blues Mix 8: Juke Joint Soul in 2012, you're shaking your head and thinking, "There's a lot of good tracks on this album." And Sonny's vocals sound natural and up-to-the-task throughout. Also reprised is another song from that Blues Mix 8 sampler, "Cheatin' Ain't No Fun," covered by Jaye Hammer in 2014.

The more you delve into GET ON UP, the more you respect the quality and productivity of Norris' songwriting. "Dig A Little Deeper," another huge hit for Jaye Hammer, is given a new outing here by Norris/Mack. Norris has made his "bones" composing. Take out Norris compositions from Jaye Hammer and O.B. Buchana CD's of the last five years and they'd be hollowed-out indeed. Mack's "Somebody's Been Fishin' in My Private Fishin' Hole," released previously on yet another Ecko Records sampler, builds on Sheba Potts-Wright's "Private Fishing Hole," a John Cummings/John Ward composition. As with Buchana and Hammer, Potts-Wright could do better on vocals, but when you're enjoying hit after hit (as on this album) who's complaining? You're thinking, "I like that, I've heard that before."

"Get On Up," however, isn't the only "new" thing on an album of familiar stand-outs. Besides the first-rate "Get On Up," "Goody Good Good Stuff" and "I Got To Get Myself Together," there's also the beguiling (both tender and moody) ballad, "Body Drain." Oops! Just fact-checked that, and it's from BLUES MIX 9, yet another Ecko sampler. Must have missed it: it sounds new to me.

If nothing else, GET ON UP gives notice that William Norris is ubiquitous. He's always been there but he's been nearly invisible. And, like Bob Dylan many, many years ago, your Daddy B. Nice will give him the benefit of the doubt when it comes to the vocals. Anyone with this much creativity, responsible for this much good music, is a treasure to be cherished.

--Daddy B. Nice

Sample/Buy Sonny Mack's new GET ON UP CD at iTunes.

See Daddy B. Nice's Artist Guide to Sonny Mack.

************




Product, comments, information or questions for Daddy B. Nice?

Write to

daddybnice@southernsoulrnb.com

************





************

April 25, 2016: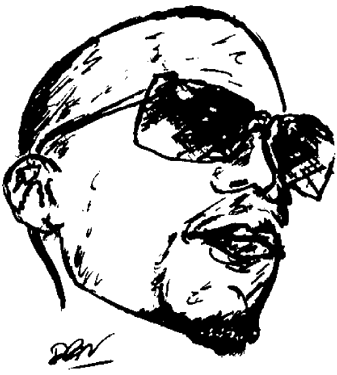 LAMORRIS WILLIAMS: Mississippi Motown (LaMorris Williams / Rockslandon Ent.) Five Stars ***** Can't Miss. Pure Southern Soul Heaven.
If you're a fan who's only going to buy two or three southern soul CD's this year, this momentous new album by LaMorris Williams should be one of them. With a buffet of eighteen (!) new songs, MISSISSIPPI MOTOWN boasts the sterling audio quality of a Vick Allen, Willie Clayton, Sir Charles Jones or T.K. Soul CD with the up-to-the-minute variety and originality of the recent LOUISIANA BLUES BROTHERS or BEAT FLIPPA I GOT THE BLUES CD's.

LaMorris is one of the young geniuses of the genre, much written about here since his stunning debut with the Big Yayo-produced single, "Impala."

"A Southern Soul legend--the youngest of the gospel-singing Williams family--is born," Daddy B. Nice wrote in 2009. "In 2008 he teased us with "Ring On Your Finger"; in 2009 he wowed us with "Impala (We Can Do It)." The long-anticipated album will be available soon. These words from "Impala"--

"You can make me holler
In the back of my Impala."

--will become Southern Soul currency for years to come."

And they did. LaMorris's first southern soul album, SEXY SOUL SONGS, with "Impala," "Ring On Your Finger" and "Pretty Lady," remains a classic to this day. LADIES FIRST, the follow-up album in 2012, with the "Impala"-tinged "On The Way Home" and an eye-opening duet with Al Green, was nevertheless a bit of a let-down, interesting but very much in the shadow of SEXY SOUL SONGS. And that's been it, as far as albums, since 2012, a long, dry stretch during which LaMorris, however, has dropped a number of interesting new singles, all charting here and all featured on the new CD, including one song, "You Bad," about which the singer and I may disagree.

LaMorris must have "tossed off" "You Bad" as a joke or novelty song. He doesn't seem to think much of it. This is the track your Daddy B. Nice heard at random on WMPR (Jackson, Ms.) one afternoon over two years ago. It was obviously a one-time thing, LaMorris checking out how the song sounded on the radio. "You Bad" had the lovable quality of a nursery rhyme, with funky and funny lyrics--an every-man quality of unrealized potential--and I promptly made it #1.

Daddy B. Nice's Top 10 "BREAKING" Southern Soul Singles Review For. . .

DECEMBER 2013

1. "You Bad"-----LaMorris Williams

"What a surprise from LaMorris!" Daddy B. Nice wrote. "His best since.... "You can make me holla / In the back of my Impala."

"You're the kind of girl I like.
I'm gonna take you for my wife.
Oh yeah, gone tell your mama.
Michelle, Barack Obama.
I'm gone take you home tonight.
Baby, you bad. You bad."

So LaMorris was recording tracks for that "next" album--he was pointing toward this album--even then. Two months previously (October 2013), I had been less than enthusiastic (a little skeptical, let's say) about a LaMorris-released single, "It's Whatever," one of a spate of songs that year (Floyd Taylor's "It's On Me," Chuck Strong's "Can I Spend Some Money On You?") which featured male artists bragging about how they were going to shower riches on their bread-winning ladies.

In March of 2014 "Super Man"("I Wanna Be Your Superman") came out. If memory serves, it just leaked out. In fact, I first heard the soothing melody from "Super Man" as a bump LaMorris did for WMPR DJ Handyman, who dutifully played it every afternoon for the Jackson, Mississippi area. (LaMorris lives outside Jackson.)

By 2015 you could tell LaMorris was gearing up for something big with the release of the highly-accomplished "The Guitar Song." It charted here with a bullet.

Daddy B. Nice's Top 10 "BREAKING" Southern Soul Singles Preview For. . .

-------JULY 2015---------

1. "The Guitar Song"-----LaMorris Williams

"Just when we'd begun to overlook him with the emergence of even younger new stars like J'Wonn, Tucka and Pokey," Daddy B. Nice wrote, "LaMorris reminds us of why we thought he was such a unique vocalist when he hit the scene."

Finally, just this month------APRIL 2016--------- LaMorris released another official single, including a video, of "Junk In Yo Trunk," currently charting at #8.

Here's a snapshot of the other delectables in MISSISSIPPI MOTOWN, so fresh the grocer just put them out.

"Single Too Long" is one of the finest blues numbers LaMorris has ever attempted, featuring a groove-friendly, looping bass line and the scintillating guitar work that distinguishes the material throughout.

"Slow Motion" is a "Slow Roll It"-like ballad produced with exquisite care and variation.

"Elevator Love," also a "Slow Roll It" tempo-ed song, spices up LaMorris's morning-fresh vocals with background choruses.

The vocal on "I'm Concerned" is quintessential LaMorris, combining bare, acapella-like verses (over light guitar background) with synthesizer-enhanced choruses.

For southern-soul diehards, "Show Me How 2 Step," is an off-putting exercise in urban r&b, with Cupid guesting. Not sure I ever wanted LaMorris to go there. With a female co-singer, "5 Senses" is also formatted for contemporary urban radio. Is LaMorris defecting?

This whole drift into urban/hiphop culminates with a couple of beautifully-conceived, showpiece numbers, "Dream Girl" and "Love Is," both similarly positioned by LaMorris in a new firmament for southern soul music. Will these new tunes play on southern soul radio? We're a long way from Z.Z. Hill's "Down Home Blues," and even a long way from "Ring On Your Finger." Stay tuned.

Most eye-opening is the tremendous "Let Me Know." Although it has traces of urban flavor, it inches back to southern soul, the kind of southern soul you'd hear on Chico's Radio next to Ves's/Kenne' Wayne's "We Do We." Here you get a true glimpse of what LaMorris is trying to do--forge a new amalgam of southern soul and hiphop/urban. It's music, universal, like all the best southern soul. This is a daring and serious album.

--Daddy B. Nice

Sample/Buy LaMorris Williams' MISSISSIPPI MOTOWN CD at CD Baby.

Sample/Buy LaMorris Williams' MISSISSIPPI MOTOWN CD at iTunes.


************




Product, comments, information or questions for Daddy B. Nice?

Write to

daddybnice@southernsoulrnb.com

************

April 10, 2016: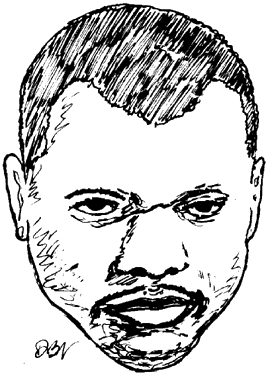 VARIOUS ARTISTS (ECKO): Blues Mix 19: Total Southern Soul
Four Stars **** Distinguished Effort. Should please old fans and gain new.
Rick Lawson

Another season, another Ecko "Blues Mix" sampler. They must be successful or they wouldn't keep putting them out. Encompassing a broad spectrum of artists, songs and styles, these compilations give the fans the "safe" choice when browsing for just one CD. The onus for quality rests on the integrity of the selections, and Blues Mix 19: Total Southern Soul serves up a good mixture of new songs and interesting oddities.

Two of Ecko Record's artists show up twice on the disc. Memphis bluesman Sonny Mack debuts two songs from his new CD, GET ON UP. "Cheating Is The Only Way To Go" is being marketed as Mack's first "southern soul" record, but the slower-tempo "I Got To Get Myself Together" is equally, if not more, southern-soulful.

In a brand new tune (also the lead-off track), "Don't Back Up Off It,", the redoubtable Ms. Jody illustrates with great vividness and persistence the old adage that women need more time to achieve orgasm.

"Exploring a musical phrase that's been done thousands of times, most of them forgettable," your Daddy B. Nice wrote, "Ms. Jody's James Brownian jam grooves along for five astonishing minutes, teetering above the twin chasms of monotony and cliché, walking a razor's edge of southern soul euphoria." (March '16 #3 Single.) Ms. Jody's "Double Dealer," from last year's TALKIN ABOUT MY GOOD THANG CD, also appears.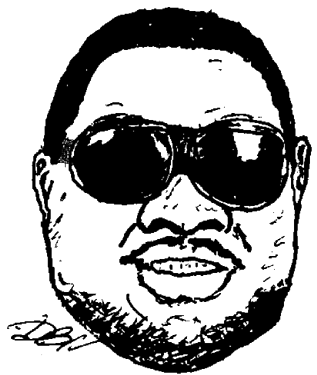 With an incredible vocal and a fantastic instrumental track, the undisputed jewel of Blues Mix 19: Total Southern Soul is another debut single: Jaye Hammer's "Trail Ride." From Denise LaSalle's vintage "Don't Mess With My TuTu" to Hammer's exuberant "Trail Ride," zydeco has been southern soul's most infectious "partner" genre. (See Daddy B. Nice's #1 Single, March '16.)

Listen to Jaye Hammer singing "Trail Ride" on YouTube.

Donnie Ray's "Hold It And Roll It (Remix)" is another dance-friendly selection, picked from Aldredge's latest CD, SHE'S MY HONEY BEE. And Val McKnight's latest hit single, "It's Party Time," from her INDEPENDENT WOMAN album, holds down another, happily-passed, four minutes. Those seven songs comprise the "new songs" and currently-relevant hits from the collection.

The five "interesting oddities" include a mild-mannered stab at trance blues by Memphis bluesman Dr. Feelgood Potts' (father of southern soul diva Sheba Potts-Wright). "Red Onions" is a good example of Potts' disarmingly easy-going style.

Dominated by a potent mouth harp, "I Got A Mule To Ride" is performed by a new artist (at least to me), Joe Blues Butler. The B.B. King-structured ballad is done in a most un-B.B. King-like style, raw and rough, illustrating in a very positive way the old adage that nothing is new--it's all in HOW you do it.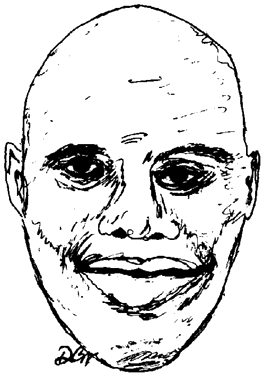 "I Want To Have Some Fun" was recorded in 2003 by Rick Lawson, an Ecko artist who hasn't released a CD since 2005. And the atmospheric "No Money Blues," by Big Poppa G, a singer whose debut was heavily criticized by Daddy B. Nice, is a significant step forward for the singer/songwriter. Finally, and fittingly, O.B. Buchana appears with "Just Be A Man About It," from his I'M GONNA SLEEP CD (2006). On Ecko samplers from the past, this ballad might have seemed somewhat tired and redundant. Not here. The overall variety of Blues Mix 19: Total Southern Soul works to the classic's advantage, making Buchana's mid-career style appear just the opposite: deep and revelatory.

--Daddy B. Nice

Sample/Buy Blues Mix 19: Total Southern Soul at Amazon.

Browse other compilations under "Artists, Various" in Daddy B. Nice's CD Store.

************




Product, comments, information or questions for Daddy B. Nice?

Write to

daddybnice@southernsoulrnb.com

************





************

March 14, 2016: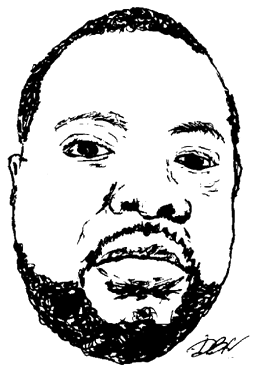 BIG YAYO: Southern Classic (Saviour) Four Stars **** Distinguished debut by a new southern soul artist.
Chris Mabry (aka Big Yayo) made his name as a southern soul producer in Jackson, Mississippi with a series of records that helped define the careers of some of the genre's most talented young performers. The run began in 2008 with Stevie J.'s "Because Of Me." At heart a pop song with a beautiful refrain-—lyrically, a vivid portrayal of an uninterested, uncommitted lover--"Because Of Me" became Stevie J's most acclaimed song, the tune that catapulteded him from a respected guitarist into a bonafide southern soul star.

Then, in 2009 and 2010, came LaMorris Williams' stately "Impala," originally called "We Can Do It," an even more sophisticated pop anthem positively dripping in soul. It became a spectacular debut for the uber-talented, onetime gospel singer (The Williams Brothers).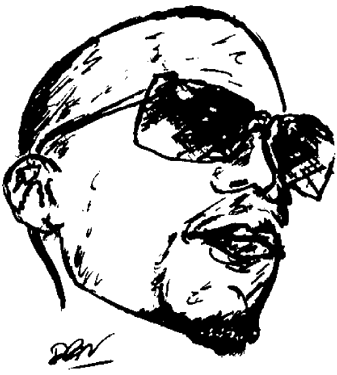 "Here's a story a lot of y'all gonna find hard to believe," LaMorris voice-overs. "Me and my buddy Big Yayo was riding back from a show I did up in the Delta...."

It was the first time Yayo had been mentioned in a major southern soul song, and (as it turned out) it signified a powerful contribution.

And musically, who can forget the opening bars to "Impala"? The glacial tempo, the bare-naked bass, then--at the end of the opening chords--the distinctive twinkling of some (what?) keyboard exotica, the musical equivalent of TinkerBelle spreading fairy dust in the air. And from that bare-boned beginning a musical extravaganza sprang to life, culminating in: "You can make me holla / In the back of my Impala."

The basic musical structure was Big Yayo's. We know that now because his new album, SOUTHERN CLASSIC, gives us the blueprint for LaMorris's hit in what is almost certainly the tune's (roughly speaking) first incarnation, called somewhat cryptically "The Remix". (The contrasts between LaMorris' and Big Yayo's versions of "Impala," by the way, are fascinating, and a testament to the artistry of each.)

Then, in 2012, came Dave Mack's "Booty Talking," featuring a vocally-enhanced Big Yayo on a funky techno jam with a driving, bass-propelled beat. As a melody it was nowhere in the same park as "Because Of Me" or "Impala," but its rough-and-tumble, macho sound, powerfully aided by Dave Mack's gunny-sack tenor, forged a powerful dance-floor groove. Never released on an album, "Booty Talking" is also featured intact on SOUTHERN CLASSIC.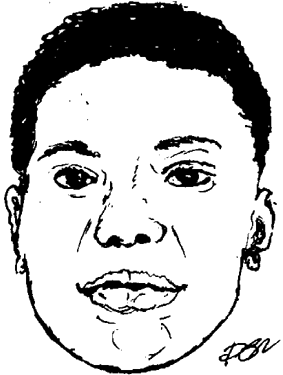 Yayo added to and even exceeded his rapidly-growing legacy when, in 2013, his young protégé, J'Wonn, put out a career-making tune, "I Got This Record," that conveyed a youthfulness and sensitivity that southern soul had never heard before. It was a song that could hold its own with the best of any genre, a once-in-a-lifetime kind of record that helped bring a generation of Deep South millennials into the "grown folks"/southern soul scene.

In one fell swoop, "I Got This Record"'s success doused the commonly-expressed fear at the time that southern soul might be dying along with its aging, baby-boomer audience. Big Yayo told your Daddy B. Nice that he manages J'wonn, and every time we've talked, J'Wonn's been with him. They toured together intensively through the last half of 2015, after Big Yayo released his dance single, "Cowgirl.". More on Big Yayo's history can be found in Daddy B. Nice's Artist Guides to J'Wonn and LaMorris Williams..

The undisputed jewel of Big Yayo's debut CD, SOUTHERN CLASSIC, is the dance jam "Cowgirl," the great duet with J'Wonn (with a little T-Baby), which is still topping some radio charts a year after its release and January 15 #1-charting here.

"Southern soul electronica," your Daddy B. Nice dubbed it. And while its dance and techno edge might have blues purists rolling their eyes, the fact is the song has succeeded where it counts, on the radio and in the clubs.

As a whole, however, SOUTHERN CLASSIC is a little disappointing and anti-climactic after the great contemporary hits cited above. The tracks on this set are more interesting for what they reveal about Yayo's creative sources: early rock and roll and R&B, primarily uptempo, or--if slow--more middle-class-dreamy than lowdown-bluesy.

Thus, we get the doowoppy, Sha-Na-Na-like "Stepping Out," which is fun to listen to, but doesn't really work. Or the slightly different case of "Come And Get It," which has the added attraction of featuring J'Wonn. Heavy on bass, with a propulsive beat like "Booty Talking," you nevertheless can't help thinking that if "Booty Talking" and "Come And Get It" were pears in a produce stand, the "Booty Talking" pear would taste a little better.

Which is to say, yeah, judged harshly SOUTHERN CLASSIC is a collection of out-takes, tracks without much hit potential, or they would have been released by now. SOUTHERN CLASSIC is no BEAT FLIPPA: I GOT THE BLUES, VOL. 1, for example. (There may never be another album like that, even from Beat Flippa.)

And yet, SOUTHERN CLASSIC is generous, eminently-listenable, chock full of fascinating insights into the directions of electronic and dance-oriented southern soul. Charming oddities like "Lay Around" (feat. Dave Mack) and "It's All Right" (first released on J'Wonn's I GOT THIS RECORD LP) (which your DBN dubbed a "horny, rainy-day" kinda song) alternate with the throwback, Gamble/Huff-like "Just Like Heaven" (feat. Napoleon) and the rambunctious, hip-hoppy "Ride" (feat. Coco & Suga Kee).

I like what Big Yayo has to say in "The Remix".

...And back then, we were riding around in that old blue Expedition. It was me, J'Wonn, Dave Mack, T-Baby & Prince Ti. I mean we had drove that thing all over the country. And what we did, or what we were doing, was just looking for good people to have some fun with.

And that he has done. Thank you, Big Yayo.

--Daddy B. Nice

Sample/Buy Big Yayo's SOUTHERN CLASSIC at iTunes.

Sample/Buy Big Yayo's SOUTHERN CLASSIC CD at Amazon.

To automatically link to the various awards, citations and other references to Big Yayo on the website, go to Daddy B. Nice's Comprehensive Index.

************




Send CD's to Daddy B. Nice, P. O. Box 19574, Boulder, Colorado, 80308 to be eligible for review on this page.

**********



**********

February 14, 2016:
OLLIE NIGHTINGALE: I'll Drink Your Bathwater, Baby (Re-Mastered, Deluxe Edition With 3 Bonus Tracks) (Ecko) Five Stars ***** Can't Miss. Pure Southern Soul Heaven.
Ollie Nightingale was born Ollie Hoskins in 1936 in Batesville, Tennessee. In the late fifties he became the lead singer of the Dixie Nightingales, a popular Memphis-based gospel group who recorded, performed and aired on Sunday-morning radio for years. In the late sixties and early seventies the Nightingales became a secular group and recorded a few R&B hits on the Stax label. Eventually, Ollie left the group for a solo career, and throughout the next two decades he performed around the South from his base in Memphis. In the mid-nineties his career received a major boost when he signed with Ecko Records. Nightingale's first CD for the label remains one of the most uniquely titled albums ever: I'll Drink Your Bathwater, Baby (1995). "She's In A Midnight Mood In The Middle Of The Day" was featured on that disc.

Nightingale produced three excellent albums in three years with Ecko, including a cameo on Barbara Carr's signature hit "Footprints On The Ceiling" and a "response" song to Bobby Rush's hit, "Big Fat Woman," titled "I'll Take A Big Fat Woman." Sadly, just after the release of his album Make It Sweet in 1997, and at the peak of his powers, Ollie Nightingale died of heart failure at the age of 62. Ecko Records released three posthumous collections, 1998's Ollie Style, 2002's At His Best and 2007's At His Best Vol. 2.

Now there's a fitting complementary piece to those three retrospective collections, and with its potent mix of simmering blues and romantic soul (and three bonus tracks including "You've Got A Booger Bear Under There"), Ecko's re-mastered release of Ollie Nightingale's I'LL DRINK YOUR BATHWATER, BABY memorializes an especially significant album for John Ward.

BATHWATER was the Memphis indie-label CEO's debut release. It's the first time Ward strutted his "stuff"--his vision of producing the blues--and over two decades since, collaborating with artists like O.B. Buchana, Ms. Jody, Lee "Shot" Williams, Denise LaSalle, Carl Sims, Quinn Golden, Sheba Potts-Wright, Donnie Ray, Charles Wilson, Barbara Carr, Mr. Sam and Jaye Hammer, there has been no more effective nor consistent purveyor of contemporary blues in America.

"I always refer back to Z.Z Hill's "Down Home Blues" in the early 80's," the onetime Malaco songwriter told your Daddy B. Nice, "because that was right when I came along. I was a young white blues guy that moved to Memphis to try and find what blues might be left. I had been playing with Son Thomas down in Leland Ms. and 12 bar blues was my bag. I listened to and played all the Blues I could. In Memphis there was plenty of music but not much Blues. Right away I started meeting a lot of Black musicians because of my interest in the Blues but they were all basically playing Soul. I guess it was pretty well felt among Black folks that the Blues was dead up to that point and had been for awhile. Then "Down Home Blues" came out and the effect was palpable. There was like a buzz among musicians with everyone saying "Down Home Blues" has brought the Blues back. The song was played on every gig around town that I ever saw or played on for the next few years. Suddenly they were playing a Blues song on the radio and it was very popular. Soon they were having whole Blues shows on major stations. I know you know the story. I'm still waiting for that to happen again."

In focus, detail and scope, Ward's love of the blues is all over I'LL DRINK YOUR BATHWATER, BABY. The vocals, arrangements and production rival any electric blues ever put out by Jackson, Mississippi's Malaco Records. And Nightingale unleashes his distinctive, falsetto-edged tenor on these blues standards--"I'll Drink Your Bathwater, Baby," "I'm Ready To Party," "You And Louise" and the climactic "I Can Show You Better Than I Can Tell You"--like a man possessed.

Listen to Ollie Nightingale singing "I'll Drink Your Bathwater, Baby." on YouTube.

Something else you'll hear on this album: stupendous horn fills the likes of which haven't been heard on a contemporary southern soul album in years. Jim Spake on saxophone, Kenneth Jackson on trumpet: what a difference they make. Listen to Spake's sax solo on "Hold On." In this bargain-basement era of production, it's like paradise lost.

The re-mastering is also incredible, and if you're used to getting a lot of your southern soul through the internet, you'll be blown away by the cathedral-like resonance of the sound. It pains me to say it, but this re-mastered blast-from-the-past makes much of contemporary southern soul sound thinly produced. You may want to hold back awhile on listening to Donnell Sullivan's "Whistle While You Twerk."

Listen to Ollie Nightingale singing "I'm Ready To Party" on YouTube.

On the other hand, the bass lines on these tunes are so rudimentary I remember learning them as a child (from the hippest of my fellow bass violinists in my high-school symphony-music orchestra), and folks, this was Iowa in the early 60's. The bass line in "I'm Ready To Party," for example, is the same progression those barefoot gals play onstage in the Japanese teahouse in Quentin Tarentino's "Kill Bill Vol. 1." So much for the reach of the blues across space and time.

And if, like your Daddy B. Nice, you're more of a soul music man than a blues man like John Ward, you're still going to love this album, because not only is the blues done well, the soul is through the roof, starting--of course--with the song that set the bar for contemporary southern soul ballads, "She's In A Midnight Mood In The Middle Of The Day."

To hear this song in all its re-mastered glory is awe-inspiring. You keep pinching yourself to make sure you're not witnessing the Temptations and The Miracles complete with pole-legged suits and choreographed moves singing and dancing across your mind. Composed by the great southern soul composer George Jackson with the help of Ward, the lyrics nevertheless look mundane when printed out on the computer monitor. They don't do justice to the ethereal quality of the recording.

Just as Nightingale was a living link to underrated groups (at least in their time) like the Delfonics, Stylistics, Spinners and Impressions, you can hear the "Midnight Mood" influence echoing in the beautiful ballads by later contemporary southern soul artists as diverse as Jeff Floyd ("I Found Love (On A Lonely Highway)"), David Brinston ("Party 'Til The Lights Go Out"), Robert "The Duke" Tillman ("I Found Love"), Sir Charles Jones ("Is Anybody Lonely?") and Frank Mendenhall ("Time").

Listen to Ollie Nightingale singing "She's In A Midnight Mood In The Middle Of The Day" on YouTube.

In fact, soul music--"Changing For The Better," "Hold On," "She's In A Midnight Mood," "Babysitting," "That's What You Are To Me" and the sumptuous bonus track, "You've Got a A Booger Bear Under There," originally released on 1996's TELL ME WHAT YOU WANT ME TO DO CD--alternates with the blues almost 50/50 throughout. These tunes possess such great instrumental tracks you know from the opening bars, before Ollie even opens his mouth, that good melodies and sweet-rocking tempos await. And in "Babysitting," when Ollie sings--

"I'm gonna give her a pacifier
That's gonna really satisfy her
And make her feel so good inside"

--it's with a flirtatiousness that sounds almost innocent from today's perspective. "Babysitting" ends in the back-to-your-mama's-lap contentment of childhood nursery rhymes. Perfect. Just like the album.

---Daddy B. Nice.

Buy a bargain-priced copy of the re-mastered I'LL DRINK YOUR BATHWATER, BABY CD by Ollie Nightingale at Target.

Read Daddy B. Nice's Artist Guide to Ollie Nightingale.

See more about John Ward in Daddy B. Nice's Comprehensive Index.

*********



Product, comments, information or questions for Daddy B. Nice?

Write to

daddybnice@southernsoulrnb.com

*********



************

UNDER CONSTRUCTION! UNDER CONSTANT REVISION








TABLE OF CONTENTS

Rosalyn Candy, Timeless Soul Music Never Dies, 6-23-16

Adrena, Better Days, 6-12-16

Sonny Mack, Get On Up, 5-15-16

LaMorris Williams, Mississippi Motown, 4-24-16

Various Artists (Ecko), Blues Mix 19: Total Southern Soul, 4-10-16

Big Yayo, Southern Classic, 3-14-16

Nightingale, Ollie, I'll Drink Your Bathwater, Baby (Re-Mastered), 2-18-16

********

Send CD's to Daddy B. Nice, P. O. Box 19574, Boulder, Colorado, 80308 to be eligible for review on this page.

********

Recently reviewed:

Jureesa "The Duchess" McBride, Personal Love Vendetta, 2-7-16 (Contained in the Val McKnight Artist Guide. Click link.)

Various Artists (Ecko), Blues Mix 18: Southern Soul Party, 1-27-16. (Scroll down this column.)

J. Red, Soul Certified, 1-10-16. (Scroll down this column.)

Lady Di, Love Don't Owe Me Nothing, 12-13-15. (Scroll down this column.)

O.B. Buchana, Mississippi Folks, 11-17-15. (Scroll down this column.)

Val McKnight, Independent Woman, 11-7-15 (Contained in the Val McKnight Artist Guide. Click link.)

Jaye Hammer, I'm The Right Man, 10-18-15 (Contained in the Jaye Hammer Artist Guide. Click link.)

Jeter Jones, Da GQ Country Boy, 10-8-15 (Contained in the Jeter Jones Artist Guide. Click link.)

Various Artists (Ecko):, Blues Mix 17: Dirty Soul Blues, 9-26-15. (Scroll down this column.)

Ricky White, Love Zone, 9-12-15 (Contained in the Ricky White Artist Guide. Click link.)

*********

Rating Guide:

Five Stars ***** Can't miss. Pure Southern Soul heaven.

Four Stars **** Distinguished effort. Should please old fans and gain new.

Three Stars *** Solid. The artist's fans will enjoy.

Two Stars ** Dubious. Not much here.

One Star * A disappointment. Avoid.

**********

January 27, 2016: VARIOUS ARTISTS (ECKO): Blues Mix 18: Southern Soul Party
Two Stars ** Dubious. Not much here.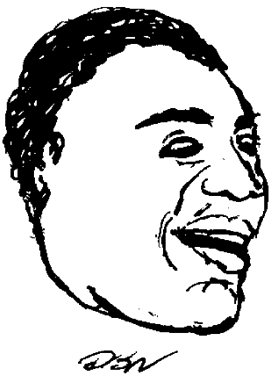 Carl Sims

BLUES MIX 18 SOUTHERN SOUL PARTY is disappointing on more than one count. First, it's titled "Southern Soul Party," a tantalizing hint of the best that southern soul has to offer, and yet it fails to deliver the goods. Not only is it thin on content. It raises the alarming suggestion that Ecko's John Ward and Larry Chambers have fallen victim to the traditional-blues-all-the-time, anti-southern soul malaise that lies over Memphis--once proud home of Stax and Hi--like a leaden-grey cloud.

Memphis-based Ecko is 21st-century southern soul's most prolific and respected indie label, with a back-catalog of seminal and timeless southern soul party singles, but you'll find scant evidence of those treasures here.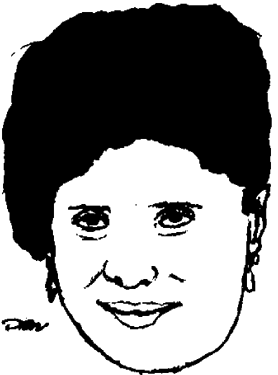 There are exceptions. Ms. Jody's marvelous 2014 hit, "Just Let Me Ride," the best southern soul single Ecko has released in the last couple of years, is memorialized for posterity. And no one could fault the insertion of Carl Sim's worthy classic, "I Like This Place (Remix)," nor David Brinston's equally influential ballad "Somebody's Cuttin' My Cake (Remix)," though the latter is hardly party material.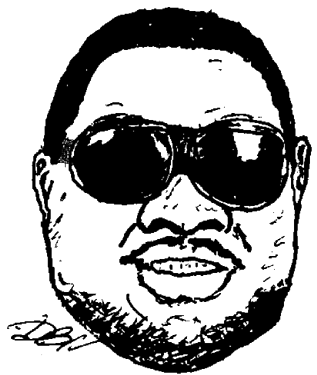 But that's where the really good stuff ends. Other than Jaye Hammer's "Let's Hear It For The DJ," written and co-produced by up-and-coming, Ecko-affiliated, songwriter/producer James Jackson, there's little to get excited about. Donnie Ray, Sheba Potts-Wright, Mr. Sam, O.B. Buchana and Archie Love all make appearances, but what's the point of getting a sampler if not to have "favorite" tunes by these artists? The selections on this compilation (Hammer's "I'm Leaving," Potts-Wright's "I Didn't Come To Sit Down," Mr. Sam's "Good Good Love," Donnie Ray's "Don't Slow This Party Down") only reinforce the impression that in today's Memphis, without (generally speaking) any southern soul radio, southern soul clubs, or southern soul concerts, southern soul doesn't really matter.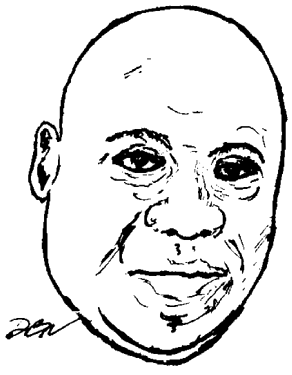 How else to explain the inclusion of O.B. Buchana's atrocious "Ghetto Funk," which begins the sampler, and which might be (at its best) what a white Northerner might imagine southern soul to be? Maybe I've taken the title and theme of this album too seriously, when it was only intended to be a grab-bag of B-sides, but if so, Ecko may have itself to blame.

SOUTHERN SOUL PARTY follows a tremendous Ecko sampler, Blues Mix 17: Dirty Soul Blues, which gained a five-star review (reviewed elsewhere on this page) last year for its successful allegiance to a theme--a strong set of "dirty" songs, quasi-X-rated songs, double-entendres, full of sex and humor. That album raised our expectations. Blues Mix 17 was the real "southern soul party."

A pair of relatively unknown artists appear on this new set. Longtime O.V. Wright guitarist Clayton Knight's "A Man Who Understands" charted here (October 2015). It's an interesting single, but his other selection, "I'm So Tired," retreads the very same chords. And CEO John Ward told your Daddy B. Nice that Leaundra Lively, who debuts with "He Put A Rocking Chair On Me," is actually an Ecko Records secretary. Her song also charted here (November 2015), when I identified its similarity to the late Judi Brown Eyes single, "Sam." Turns out--again according to Ward--that longtime Ecko-affiliated producer Morris J. Williams produced the Lively song on this set and--something I did not know--Morris was the producer on the original "Sam" by Judi Brown Eyes, done in a barn/studio south of Memphis.

And that's the sum and extent of it. With these few exceptions, Blues Mix 17: Southern Soul Party is more conducive to "southern soul slumber" than "southern soul party."

--Daddy B. Nice

Sample/Buy Ecko Records' VARIOUS ARTISTS: BLUES MIX 18 SOUTHERN SOUL PARTY at CD Universe.

***********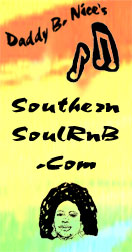 Send product to:
SouthernSoulRnB
P.O. Box 19574
Boulder, Colorado 80308

***********

January 10, 2016: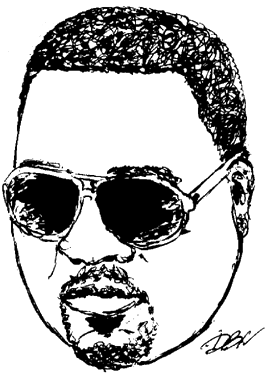 J. RED: Soul Certified (Soul Mop Music) Five Stars ***** Can't Miss. Pure Southern Soul Heaven.

I assumed SOUL CERTIFIED, the new J. Red album, one of two CD's the ambitious artist is releasing this January and the one your Daddy B. Nice was given to review, would have the "hits"--the J. Red songs, that is, that have become radio fodder for southern soul fans over the last couple of years--and it does.

However, it gets confusing if you bought the Step N Out CD or EP in late 2014. That collection of J. Red's top songs to date is reproduced almost exactly here, and in that case wouldn't rate five stars for those buyers. But "those buyers," I suspect, are few and far between. The majority of the potential audience is, I'd venture to say, like your Daddy B. Nice--completely or formerly unaware of this new-to-southern-soul singer/songwriter's artistic depth and mettle. Not to mention that SOUL CERTIFIED has 13 tracks (including one remix) to the former album's 8 tracks for the same ridiculously low, competing-with-a-trip-to-McDonald's price of $7.92.

First, in order of their chart appearances on this website, the three signature J. Red singles were: "Keep On Dancing" with Theodis Ealey (AUGUST 2013), which served as the "nephew's" (I don't think there's any reason he shouldn't drop that sobriquet) introduction to the southern soul audience. (J. Red had started in the urban/hiphop genre as early as his 2005 album What's Up. )

Then came "If He Won't, I Will"--Black Diamond featuring J. Red (APRIL 2014),--a Boyz 2 Men-like doowop anthem that also was a year-end contender for BEST COLLABORATION.

Around the same time, the mid-tempo rocker "Give It To Me" (which didn't chart here) came out and gained both land-radio and streaming success.

Last but not least, in JUNE 2015, (the #2 single), came the mid-tempo, everyman-stepping tune, "Step Out."

Your Daddy B. Nice has no hesitation in saying this is J. Red's best yet, with the groovy anthem-like quality that made Lomax's "Swing It" so special. And it's a line dance!

Listen to J. Red singing "Step Out" on YouTube.

I knew all those songs were good. What surprised me about SOUL CERTIFIED was the first-rate quality of the material I hadn't heard. Expecting the usual filler and throwaway items, I was pleasantly surprised by fully-developed, musically-interesting songs like "Love N On You" and the lascivious hym to "my sugar-coated, caramel freak," "My Good Thang."

"Forever And Ever" is a stately ballad (and plausible wedding/anniversary song) that can hold its own with the work of balladeers like Avail Hollywood, Lebrado or J'Wonn. Many of these tunes have accrued over a period of years, gracing singles or CD's in Red's past, such as "Ms. Grown & Sexy," which dates back to 2012 and which, according to his Facebook page, will be J. Red's upcoming single.

In some cases, as with the earlier-recorded "Let's Get Away," "Catch And Throw It Back" and "We'll Be All Right," J. Red's mainstream-urban r&b roots are more in evidence and his vocal talent accentuated with better production and refreshing, doowop-style harmonies.

J. Red evidently had a watershed concert in the DC area of Pomonkey, Maryland recently, billed as "The Heavy Hitters Of Soul" at Lamont's, a storied venue that has featured the likes of Roy C., Sir Jonathan Burton, Jim Bennett, Big G and Hardway Connection on a regular basis. J. Red appeared with Jeff Floyd and Hardway Connection and reportedly stole the show. One fan submitted multiple letters, and another--Skyy, a blogger at "Southern Soul Paradise,"--described the scene this way:

On stage, J. Red's a natural star; he knows how to captivate the audience and take over the stage. Even though we seemed to be in a place where a lot of people really weren't familiar with southern soul, J. Red knew how to engage everyone and get people on the dance floor. He sang all of his hits and even taught us his line dance song, "Step Out." Here's a list of the songs he sang that night:

Outstanding
Never Too Much
Hole In The Wall
Give It To Me
Love On You
Let's Get Away
Step Out
Ms. Grown & Sexy
Keep On Dancing
I Will
Good Thang


All but the first three are on SOUL CERTIFIED, which for regular readers of this page is for all intents and purposes a "distinguished four-star effort by a new southern soul artist"--a debut, in other words, because J. Red is new to us--and a debut taken to the next (higher) level.

Do the five stars mean J. Red's perfect? By no means. For the most part, J. Red still hasn't put together the two opposing sides of his style--one southern soul and the other mainstream. "Step Out," for instance, is southern soul, but the production is a little "thin" compared to Red's "urban" side. "I Will," on the other hand, with its crisp urban production and acapella harmonies, lacks the laid-back charisma and rootsy originality of southern soul. When J. Red succeeds at fully integrating the best of the two sounds, watch out.

--Daddy B. Nice

Sample/Buy J. Red's SOUL CERTIFIED CD at Amazon.

************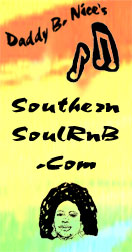 Send product to:
SouthernSoulRnB
P.O. Box 19574
Boulder, Colorado 80308

***********

December 13, 2015:

LADY DI: Love Don't Owe Me Nothing (Hittman) Three Stars *** Solid Debut by a New Female Vocalist.

Not to be confused with the late British princess, lead singer Diane Caver (Lady Di) fronts a five-piece band that works the wedding/anniversary circuit. Along with her partner/producer (Willie) Ray Russell, she's actually recorded four albums in four years through CD Baby, 2015's Love Don't Owe Me Nothing being the latest. It's an intelligent though derivative collection, with a range of interesting styles and arrangements. Lady Di's vocals are passable if not first-rate, and the live instruments--in particular the competent lead guitar--give the album solidity and depth.

Lady Di's vocals impressed me more as I researched her earlier albums, in particular:

2012

Listen to Lady Di singing "All The Time Groovin'" on YouTube.
from the CD... Good Time Tonight

2013

Listen to Lady Di singing "The Good the Bad & the Pain" on YouTube.

Listen to Lady Di singing "I Found A Love" on YouTube.
from the CD.... The Good the Bad & the Pain

...not to mention last year's (2014) Get It Right.

The new CD, "Love Don't Owe Me Nothing," puts more emphasis on the southern soul "mix" than on the vocals.

Listen to Lady Di singing "Love Don't Owe Me Nothing" on YouTube.

Presumably, that's the justification for the rock-and-rolling of the blues in the techno rendition of "Where's The Party At?" or the mid-tempo caresses of the "Groovin'"-derived "Roll It" or the Timbaland/Missy Elliot-influenced "Love On The Dance Floor" or the Big Cynthia-like "Didn't Take My Man."

The new album weaves an interesting tapestry, but the earlier albums, particularly The Good the Bad & the Pain and Good Time Tonight, do more to showcase Di's singing artistry, and it might behoove Russell and Caver at this point in her career to pull together Lady Di's best work--not a "best of" yet, just best--along with two or three strong new tracks for her next collection, hopefully coming in 2016, and really make a definitive statement.

--Daddy B. Nice

Sample/Buy Lady Di's Love Don't Owe Me Nothing CD at CD Baby.

*************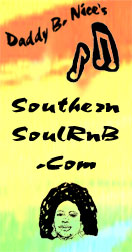 **************

November 17, 2015:

O.B. BUCHANA: Mississippi Folks (Ecko) Four Stars **** Distinguished effort. Should please old fans and gain new.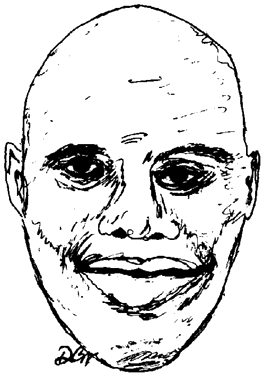 Listen to O.B. Buchana singing "Swing On" while you read.

You know what they say. Be careful what you wish for. They'll be puzzling over this O.B. Buchana album years from now--an old-fashioned, all-you-can-eat buffet of styles, a departure from most everything he's ever done. It's as if O.B. (one of the premier stylists in southern soul music) said, "To hell with it! Let's do a bunch of weird and innovative stuff and see what sticks." Your Daddy B. Nice has been nagging O.B. for years to do just that, but now that he has, I'm taken aback.

"Ghetto Funk" is a hoot. The first time I heard this on the radio and the deejay said "O.B. Buchana" I just about spilled my coffee. And then I thought, "It must be something he did before the Suzie Q days." And then, when I got my promotional copy, I couldn't listen to it until forced to do so by this review.

People ask me, "Why are you so hard on funk?" I like funk. Here's the thing about funk. It permeates all R&B, from rap to mainstream. It's the sea we've been swimming in for thirty, forty, is-it-fifty?-some years. If you want to hear funk, you can turn on any music station anywhere in America, other than country. If the Eskimos have 327 words for "snow," the black musical community and audience must have 327 meanings and sub-genres for the word "funk." Funk is the "retro" music, as far as your Daddy B. Nice is concerned. Southern soul music is the "new." So why do southern soul artists want to pollute the pure southern soul "air" we oxygen-deprived fans crave with the funk that we're already swimming in, up to our necks?

The response on the chitlin' circuit seems to bear this out. A quick flirtation with playing "Ghetto Funk" (perhaps because it's the first cut on the disc) dissolved quickly at most radio stations, and Ecko has wisely packaged a new single, "Swing On," for promotion. The well-produced, mid-tempo "Swing On" boasts compelling verses in the vein of Bigg Robb's recent "Good Good," but a vanilla ( almost nerdy) chorus sabotages its potential. It may be the least "swinging" use of the phrase "swing on" in memory, with the background vocalists singing the long notes of "Swing on..." while O.B. embroiders vocally in the spaces.

And maybe your Daddy B. Nice is just in a bad mood from "Mississippi Boy" Charles Wilson taking down "Mississippi Boy" Will T.'s/Floyd Hamberlin's original classic (first published on Wilson's IF IT AIN'T BROKE DON'T FIX IT CD as a "bonus track") from YouTube recently, but O.B.'s "Mississippi Folks"--based on the same "Mississippi Boy"--can also run but not hide from criticism.

O.B.'s is the hardest-edged version yet of the oft-recorded anthem, which let me remind everyone was the lightest, loveliest, loosest, humblest tune imaginable. O.B. ratchets up the percussive emphasis on the chords, out-banging even Denise LaSalle's version, consigning the scruffy charm and soulfulness of the original to a distant memory.

So why the four-star, "distinguished effort" rating for "Mississippi Folks?" It's because the variety of this collection ultimately pays off. Buchana albums, although always professional, often suffer from a track-to-track sameness. For example, in a conversation about programming in southern soul music recently, a fan told your Daddy B. Nice that he didn't "get bothered about programming" unless he "tried to listen to an O.B. Buchana or Ms. Jody album all the way through."

This CD successfully breaks that mold and opens up the boundaries of Buchana's sound. You may not realize it until you've heard the entire set a couple of times. The production by John Ward is like a fresh breeze blowing through a still, sultry day, and I found myself going back to the liner credits to see if, in fact, the same Ecko house writers (John Ward, Raymond Moore, Henderson Thigpen, William Norris, Rick Lawson, etc.) who usually provide Buchana with his material had been replaced with a new batch of tune-smiths, but it's the same old gang, only with a new, not-afraid-to-be-experimental approach.

Henderson Thigpen's contributions are especially eye-opening, encompassing every conceivable variety, from the buoyant steel drums and calypso accents of "Tip It Up" to the lyrical poignancy of "Tasty Girl." A slow-version remix of "Tasty Girl," although not as impressive technically, is even better, O.B.'s lead vocal shot through with an underlying genuineness that recalls T.K. Soul's "Try Me."

"Rooster Rooster Guinea Guinea," a Lawson tune and seeming "B-side," resounds with the same, humble authenticity, and this time the "white"-sounding background singers sound passionate and apropos.

"Getting You Ready For Me," "If We Steal Away," "Body Drain" and the quasi-country "You Don't Want A Good Man" are seemingly typical O.B. Buchana fare, but they also benefit from the album's expanded scope.

With choices in material and execution so interesting and different, O.B.'s vocals themselves achieve an unexpected element of suspense, and O.B. rolls with it. He sounds like he's having fun--Admittedly, even on "Ghetto Funk. The annual Buchana blockbuster may be absent, but as an album and a musical experience you can listen to "all the way through," MISSISSIPPI FOLKS begs to be inserted into your latest musical device.

--Daddy B. Nice

Sample/Buy O.B. Buchana's MISSISSIPPI FOLKS CD at iTunes.

See Daddy B. Nice's Artist Guide to O.B. Buchana.

*************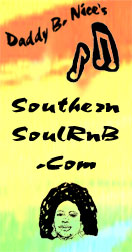 **************

September 26, 2015: VARIOUS ARTISTS: Blues Mix 17--Dirty Soul Blues (Ecko Records) Five Stars ***** Can't Miss. Pure Southern Soul Heaven.

With quiet and unassuming consistency, Ecko Records "Blues Mix" sequence has become the most successful series of southern soul compilations in the current era. When music shoppers face the alternative of buying a single-artist CD or a various-artists CD, they tend to opt for the compilation, which guarantees artist and song variety, and when you've done seventeen various-artist CD's in a row, you must be doing something right.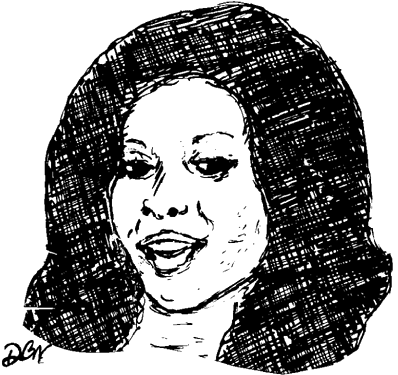 Sheba Potts-Wright

However, compilations--or samplers, as they're often called--can be a mixed bag (no pun intended). The worst collections can be little more than trash receptacles for "B"-sides and fringe oddities that the record label could never market on their own merits.

Ecko's Blues Mix 17: Dirty Soul Blues doesn't contain any masterpieces, but its risque theme weaves a musical tapestry that far exceeds the sum of its parts, beckoning both sexes to luxuriate in the lewd behavior and double-entendres of good-natured licentiousness.

Take my Costa Rican-born, half-African-American, half-Caucasian friend Sandra, who knows nothing about southern soul music. A flamboyant yet sensitive woman, Sandra just bailed out of a seven-year relationship with an older, richer, married-in-the-process-of-divorcing man (an old friend of mine, actually), and she delights in making outrageous fun of the foibles of sugar-daddy relationships.

I have been promising to give Sandra a CD of southern soul music for some time, and when I heard Blues Mix 17: Dirty Soul Blues, I knew I'd found the perfect gift. Right now Sandra's not in need of--nor ready for--romance. Sandra needs release. And the unapologetic lusting and caustic put-downs coursing through the music on Dirty Soul Blues is just what the doctor ordered.

Ladies--Queen Denise LaSalle, Barbara Carr, Sheba Potts-Wright, Ms. Jody and Val McKnight--dominate this collection, in the process making DIRTY SOUL BLUES much more powerful than it otherwise would be. And so much so that the guys--O.B. Buchana, Rick Lawson, Jaye Hammer, Dr. Feelgood Potts--appear like guests wandering through a woman's gathering.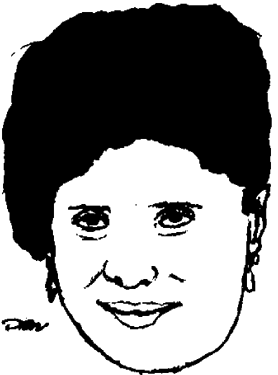 Ms. Jody is represented by "You've Got To Play With It Before You Lay With It" and the set-opening "Big Daddy Don't You Come."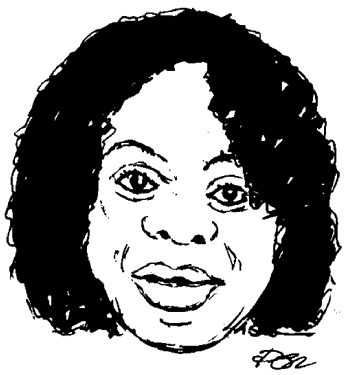 Val McKnight, just signed by John Ward to the Ecko label this summer, also notches two cuts: "Head Bitch In Charge" and "I'm A Horny Woman.

Sheba Potts-Wright is represented by one of her finest mid-tempo odes to sensual arousal, "Big Hand Man," while her daddy, Memphis bluesman Dr. "Feelgood" Potts, checks in with "Let's Get A Quckie."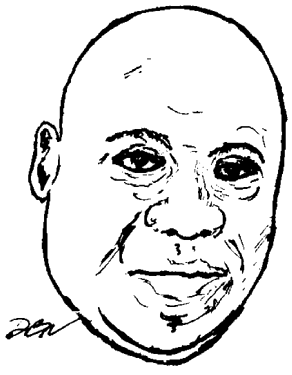 O.B. Buchana is the only fella to score two tracks on the CD: "Let Me Knock The Dust Off," with the great (but horrifying) line, "I ain't had no lovin'/Since two-thousand-three," and "Put Your Mouth In The South".

Two of southern soul's most renowned divas make appearances, Denise LaSalle with one of her anthems, "Snap, Crackle & Pop," and tough-as-nails, St. Louis mistress of the blues Barbara Carr with "If You Can't Cut The Mustard."

Currently "hot" Jaye Hammer is represented by "I'm A Booty Freak" and currently-inactive Rick Lawson by "Freak Cowboy."

Many of the songs on BLUES MIX 17 were written by the ubiquitous but largely unheralded composer Raymond Moore, who has furnished Ecko artists with hits for years.

The disc is one-of-a-piece musically, carrying on a tradition that reflects Memphis's legendary Hi Records and classics like Ann Peebles' "I Feel Like Breaking Up Somebody's Home". "Dirty soul blues" lives.

--Daddy B. Nice

Sample/Buy Ecko's Blues Mix 17: Dirty Soul Blues CD at Soul Blues Music.

*************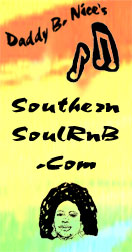 **************





**************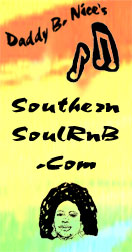 Send product to:
SouthernSoulRnB
P.O. Box 19574
Boulder, Colorado 80308

***********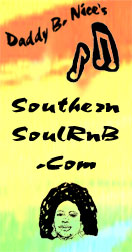 Send product to:
SouthernSoulRnB
P.O. Box 19574
Boulder, Colorado 80308

***********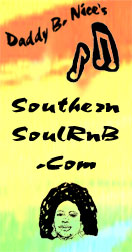 Send product to:
SouthernSoulRnB
P.O. Box 19574
Boulder, Colorado 80308

***********