NEW!

Corner & Top 10


Concert Calendar
& Mailbag


Comprehensive Index


New CD Reviews


Index to Artist Guides
NEW!


Best of 2016


Top 100 Countdown:
21st Century Southern Soul Artists


Top 100
Southern Soul Songs
21st Century Countdown
(00's – 10's)


Top 100
Southern Soul Artists
(90's - 00's)


Top 100
Southern Soul Songs
(90's – 00's)


Forerunners of
Southern Soul
Southern Soul CD's, MP3's
Best of Pages
About the Music
About Us
Links
Home


Sample or Buy



From artists, their familes, friends and fans. . .





From Daddy B. Nice's archives. . .





Over 100 Southern Soul drawings. . .





Original Daddy B. Nice sketches. . .





All caricatures and satirical renderings are untitled. . .





It's a little piece of history. . .





Who want a keepsake, memento or souvenir. . .





To commemorate their time. . .





In the Southern Soul limelight.





Browse through all the Southern Soul satirical sketches in Daddy B. Nice's archives.





Browse through all the Southern Soul sketches in Daddy B. Nice's archives.





Browse through all the Southern Soul collectibles in Daddy B. Nice's Southern Soul Products Store. . .





"Freaky With You"
Big Cynthia
Composed by Cynthia Walker
February 1, 2014: NEW ARTIST GUIDE ALERT!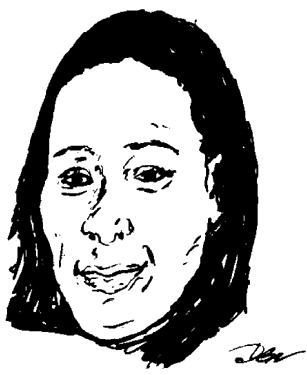 Big Cynthia is now the #41-ranking Southern Soul artist on Daddy B. Nice's new 21st Century Top 100 Countdown.

Go to Daddy B. Nice's new 21st-Century Artist Guide to Big Cynthia.

*************


October 31, 2008: NEW CD ALERT

Don't Hate (Hearon Records, 2008)

Bargain-Priced Don't Hate CD

First radio single: "I Didn't Lie, I Just Didn't Tell It All"

First impression: A solid CD--if you're a Big Cynthia fan--with Cynthia filling the shoes of a younger-generation Denise LaSalle as well or better than anyone else out there. And yet, the CD has received scant air play on the Stations of the Deep South. I note some deejays putting "I Didn't Lie" on their playlists but hardly ever playing it--in their defense, there is no sure-fire break-out hit here. That's what Big Cynthia needs. Still, it's nice to know someone is holding down the "big-and-rough" female division of Southern Soul.

--Daddy B. Nice

********************

Author's Forward: For a big woman, Big Cynthia sure doesn't occupy a lot of space, nor demand a lot of attention. A few years into her debut on the Top 100 Southern Soul (90's--00's) Chart., she remains more of an enigma than a swashbuckling player, little known and under-promoted even by chitlin' circuit standards, where she has established a solid if minor presence.

Big Cynthia's first album, "Ain't Nothing Like A Big Woman," has gone out of print, but potential fans can sample the title cut (which has gotten better with age) and DBN's pick, "Freaky With You," from the only extant copy for sale as of this writing by pressing the link above.

Cynthia reprised some of the album's best cuts on a subsequent release, You Didn't Take My Man, You Took My Problem, but that CD isn't nationally distributed, and Big Cynthia for some reason hasn't availed herself of CD Baby. Fans can listen to sound samples of Cynthia's "You Didn't Take My Man..." CD at Chittlin' Circuit, and I recommend doing that. It's the one place Cynthia has promoted herself.

New songs of most interest (and most worth a listen) are: "If I Let You Get It Tonight," "I Feel Like Breakin' Up Someone's Home," and "Sorry Don't Pay The Rent." In the meantime, one measure of Big Cynthia's talent (and potential for greater success) is a surprising number of four-star recommended cuts (see Daddy B. Nice's Recommended Tracks.) DBN.

**************************

Daddy B. Nice's Original Critique

Big Cynthia's "(I Wanna Get) Freaky With You" is one of the best big-woman songs to hit the chitlin' circuit in recent years. With a funky, bouncing bass and a pedal steel guitar-like flourish that rides a jazzy arrangement like a silver surfer, "Freaky With You" is as unique and innovative in its execution as it is traditional in theme and subject.

"Can I get freaky with you?
Do you wanna get freaky with me?
I'll set the mood,
And take you to ecstasy."

Always the least politically correct of all regions, the Deep South is famous for its strong, confident, super-sized women. Moreover, rhythm and blues boasts a strong tradition of "big woman" songs going back at least as far as Joe Tex's "Ain't Gonna Bump No More (With No Big Fat Woman)," recently redone to fine effect by Southern Soul artist James Payne.

And yet, swing era artist Roy Milton & His Solid Senders were singing about a "Big Fat Mama" long before that:

"I want a mama big and round,
Who can really go to town. . .
I want a big fat mama
Who knows just what to do."

And Milton, it should be warned, was merely bringing up the rear of a long jazz tradition extolling the virtues and beauty of large women. Sunny Ridell ("Big-Legged Woman"), Queen Isabella ("I Hear You Knocking"), and Little Milton ("Big Boned Woman") are just a few of the Southern Soul artists who have put out "big woman" songs.

And yet, the more you listen to the music, it's the implied acceptance of the beauty and sexiness of big women that impresses the outsider about these recordings.

Nowhere is this more evident than in Bobby Rush's wickedly funny "Big Fat Woman" (from the CD Lovin' A Big Fat Woman), wherein he lists the objections and irritations of having a woman of size.

"She was a big fat woman
In a little bitty bed.
When she sat on the side of it,
She almost sat on my head."

Bobby Rush swears again and again that he won't have anything to do with big women, but by the end of the record, approached by the lady in question, he's given in.

Actually, the lyrics in Big Cynthia's "Freaky With You"--composed by Big Cynthia herself--don't mention being a big woman, unless you count:

"I'll take it slow,
And I'll be polite.
I'll have you climbing walls,
Running all through the night.

What you do to me,
I'll do to you.
I'm gonna show you things
You never knew."

But the "bigness" is there in the song and the vocal, implied in Cynthia Walker's uncontrived bravado and the free-spirited arrangement. And there is the name itself, Big Cynthia, which in light of the long and fabled history only hinted at above, entailed a decision on Cynthia Walker's part to drop her last name, thereby underlining her commitment to market herself as a "big woman." Such decisions on the part of young artists are often momentous, shaping a career for years to come.

Big Cynthia's career is proceeding nicely, by the way. By mid-summer of 2005 it became apparent that Big Cynthia had scored another huge chitlin' circuit hit--red hot in the hottest month of July--entitled "If You Wanna Get It," from her CD Doing It Big.
--Daddy B. Nice
About Big Cynthia
Cynthia Walker (Big Cynthia) was born in Houston, Texas, the daughter of Junior Walker, of Junior Walker & The All Stars fame ("What Does It Take To Win Your Love"). She began singing in local clubs as a teenager and became the opening-act artist for Southern Soul headliners, including Johnnie Taylor and Peggy Scott-Adams, who came through town. Avanti Records issued her debut CD, currently unavailable.

In 1997 Ace Records featured two tracks by Cynthia Walker on its highly-regarded sampler, Kings And Queens Of Ace. "I'm Bill's Wife," with the lyric, "Bill goes both ways," capitalized on R&B's early-to-mid-90's fascination with bisexuality, memorialized in most fans' minds by Peggy Scott-Adam's smash hit "Bill." The song gave ample evidence of Walker's blues diva's talents.

"I Should Quit You Baby," from the same compilation, was a straight-blues rant in the style of Chick Willis's "Stoop Down Baby," and a precursor of much of Cynthia's later choice of material.

Meanwhile Big Cynthia, as Cynthia Walker, also worked in the gospel circuit. In 1998 she was a featured vocalist on The Greater Walters of Chicago's gospel CD He Can Do Anything.

Renowned Southern Soul performer Mel Waiters signed Big Cynthia to his Brittney Records label, resulting in the 2002 CD, Ain't Nothing Like A Big Woman. The title track and the song "Freaky With You" in particular received favorable airplay on Stations of the Deep South.

Doing It Big (TMR) appeared in 2005, and the radio single from the CD, "If You Wanna Get It," a duet with up-and-coming vocalist Mr. David (of "Shoo Da Wop"/Sir Charles Jones fame), became an overnight chitlin' circuit favorite. The follow-up, "Eatin' Ain't Cheatin'," was as ribald and R-rated as contemporary chitlin' circuit R&B gets.

Song's Transcendent Moment
"Come here, baby,
Lay across my bed.
I'm in control
From your toes to your head.

If it's too much, baby,
I promise I will stop.
Until then, I'll keep going
Until I reach the top."

Tidbits
Jan. 24, 2006. Heard a great new tune from Big Cynthia today. It's from her upcoming album, You Didn't Take My Man, You Took My Problem, and the title is equally long-winded if equally apt: "This Song Is For Everybody's That Broke." Something tells me this won't be the featured single from the CD, but it combines a nice little hook with a timely message for these post-Katrina times.

July 29, 2007. Big Cynthia's treatment of the Ann Peebles classic, "I Feel Like Breaking Up Someone's Home," from an as-yet-to-be released CD of the same name, has percolated up into a few deejay playlists in the first half of '07. Big Cynthia's vocal is worthy of the tune, and the band punches through the arrangement with the requisite tightness.


If You Liked. . . You'll Love
If you liked Little Richard's "Lucille," you should get a kick out of Big Cynthia's "Freaky With You".



Honorary "B" Side
"If You Wanna Get It (w' Mr. David)"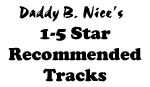 Freaky With You


CD: Ain't Nothin' Like A Big Woman
Label: Brittney










If You Wanna Get It (w' Mr. David)


CD: Doing It Big
Label: TMR/Waldoxy


Sample or Buy
Doing It Big








Ain't Nothing Like A Big Woman


CD: Ain't Nothin' Like A Big Woman
Label: Brittney










Eating Ain't Cheating


CD: Doing It Big
Label: TMR/Waldoxy


Sample or Buy
Doing It Big








I Feel Like Breakin' Up Someone's Home


CD: Breakin' Up Someone's Home










If I Let You Get It Tonight


CD: You Didn't Take My Man, You Took My Problem










It Don't Hurt Me Like It Used To


CD: Don't Hate
Label: Hearon










This Song Is For Everybody That's Broke


CD: You Didn't Take My Man, You Took My Problem









Back & Forth Dance


CD: Ain't Nothin' Like A Big Woman
Label: Brittney









I Came To Party


CD: Don't Hate
Label: Hearon









I Didn't Lie, I Just Didn't Tell It All


CD: Don't Hate
Label: Hearon









I'm Bill's Wife (as Cynthia Walker)


CD: Kings And Queens Of Ace
Label: Ace









Sorry Don't Pay The Rent


CD: Ain't Nothin' Like A Big Woman
Label: Brittney









You Didn't Take My Man, You Took My Problem


CD: You Didn't Take My Man, You Took My Problem








I Should Quit You, Baby (as Cynthia Walker)


CD: Kings And Queens Of Ace
Label: Ace