NEW!

Corner & Top 10


Concert Calendar
& Mailbag


Comprehensive Index


New CD Reviews


Index to Artist Guides
NEW!


Best of 2022

The Original Chart (1990-2010)

21st Century Chart (2000-2020)
NEW!

The New Generation Chart (2010-2030)
Southern Soul CD's, MP3's


Best of Pages
About the Music
About Us
Links
Home

"Put That Woman First"
Jaheim
Composed by William Bell, Booker T. Jones, O. Bingham, M. Brown, K. Gist, Jaheim Hoagland, Cliff Lighty and Balewa Muhammad
May 1, 2009: New single alert: "Diamond In Da Ruff" (Warner Brothers)

****************************

Daddy B. Nice's Original Critique:

The story of Jaheim's "Put That Woman First" begins in the glory days of Stax Records (the 60's and early 70's) with a soul musician named William Bell. In his casual, authoritative and generous book, The Heart Of Rock & Soul: The 1001 Greatest Singles Ever Made (New American Library, 1989), Dave Marsh describes Bell this way:

"Pipesmoking and relatively intellectual, William Bell was Memphis soul's ultimate journeyman, but what's out of the ordinary is his acceptance of that second-rank status. While it wouldn't be fair to say that he courted obscurity, that's only because the evidence is too sketchy. Bell made 'You Don't Miss Your Water' at producer Chips Moman's insistence; he'd already found a satisfactory niche as featured vocalist with Phineas Newborn's orchestra, the area's toniest show band. Rather than seeking the main chance, he was content to sing with Newborn."

Assessing his music, Marsh remarks again and again (four of William Bell's songs are featured in the book) on his "comparative impassivity," his "contentment with the status quo," his "diffidence" and his "purposeful lack of histrionics."

Ironically, with minor revisions the observations could accurately describe almost any of today's older-generation Southern Soul musicians. But what Marsh describes as "passivity," your Daddy B. Nice (with the benefit of hindsight) would characterize as a refreshing independence and refusal to bend to the artistic "straightjacket" of the mainline record industry and all the hype that accompanies it.

(D.B.N. footnote: And in light of two luminous Southern Soul hits in the mid 00's, "Somebody's Gonna Lose A Good Woman Tonight"--a duet with Jeff Floyd--and "New Lease On Life," both on his own record label (Wilbe), Bell has had the last laugh.)

William Bell collaborated with Booker T. Jones (of Booker T. and the MG's) on many soul tunes, and one of them, Bell's "I Forgot To Be Your Lover," rose to #45 on "Billboard" in 1969. The song had a gorgeous and winsome melody made even sweeter by a violin-heavy arrangement.

"Have I taken the time
To share with you
All the burdens
That love will bear?

Have I done
Those little simple things
To show you
Just how much I care?

Oh, I forgot to be your lover.
And I'm sorry, so sorry."

Enter, more than a quarter of a century later, young artist Jaheim Hoagland, who--like R. Kelly--comes to Southern Soul by way of hiphop and "urban" R&B, and who--again like Kelly--has gone to the well of sixties' R&B to connect with soul traditionalists.

Jaheim Hoagland was not the first artist to access William Bell's little-known standard for inspiration. Among others, Johnnie Taylor had covered it in 1988, Robert "The Duke" Tillman in 1992, and Chuck Strong in 1996. Jaheim's version, however, was not a conventional cover. It was a complete re-tooling, a customizing not unlike that of a vintage show car, an addition of elements that not only gave the song a new and dazzling dimension but brought out the original message with even more spectacular clarity.

"When she starts bringing up old dirt,
And the fights keep getting worse. . . "

In the first couple of lines a new melody (related, and cleverly so, by its chord structure to the original) immediately riveted the listener's attention.

"And you notice she ain't wearing her ring,
And she starts playing little games."

Incorporating the Bell standard into a much more complex framework (see the number of composer credits), Jaheim delivered a song that actually trumped its predecessor and stood by itself as a bona fide original.

". . .Coming in late from work,
You better put that woman first."

When the original melody inserted itself it sounded even better, and the result, surprisingly, was anything but derivative. The key to the recording's enormous success with Southern Soul audiences was Jaheim's heartbreaking vocal, making up with sheer "want-to" and raw emotion the few lapses in technique and experience.

Jaheim supplied the heart, and his cohorts supplied the rest. Say what you will of them, hiphoppers tend to be brilliant, cutting-edge technicians, and their presence on "Put That Woman First" actually strengthened the recording, giving the arrangement and production a technical sheen conventional Southern Soul artists seldom muster. The result was one of the best Southern Soul songs of the last decade.

--Daddy B. Nice
About Jaheim
Jaheim Hoagland was born in 1979 in New Brunswick, New Jersey. His grandfather, Victor Hoagland, sung with many 60's soul groups, including the Drifters, and family reunions were reportedly "songfests." The young Jaheim graduated from local talent shows to winning the talent contest at Harlem's Apollo Theater three times in one year when he was only 15.

Jaheim drew the interest of a Warner Bros. subsidiary and began working professionally with other young R&B/hiphop artists. Jaheim sang background vocals on M.A.G.'s Hustlaz Heaven (Relativity, 1999).

Jaheim's debut disc, Ghetto Love ( Warner/WEA), appeared in 2001. A pair of early singles earned media time on BET and other video shows, and in 2002, with the help of fellow crooners from R&B acts Next, Blackstreet, and Darren and Cliff Lighty, Jaheim released Still Ghetto (Divine Mill/Warner Bros.).

Still Ghetto, fueled by the enormous response to the single, "Put That Woman First," scored #15 on "Billboard's" annual Top R&B albums for 2002.

Totally R&B (BMG/Warner), Jaheim's third CD, appeared in 2003. Two hiphop-oriented albums have followed in 2006 and 2007.

Jaheim's discography:

2001 Ghetto Love Warner Bros.

2002 Still Ghetto Warner Bros.

2003 Totally R&B (BMG/Warner)

2006 Ghetto Classics Warner Bros.

2007 The Makings of a Man Atlantic


Song's Transcendent Moment
"I realize that you need love too.
Spend my life making love to you.
Oh girl, I forgot to be your lover."

Tidbits
1. William Bell, the originator of "I Forgot To Be Your Lover" on which Jaheim's "Put That Woman First" is based, made a huge comeback in 2004, collaborating with Jeff Floyd ("I Found Love On A Lonely Highway)" on a song that electrified the chitlin' circuit. The duet, "Someone's Gonna Lose A Good Woman Tonight" (Jeff Floyd's The Power Is Still On, Wilbe 2004) stuck like Velcro to deejay playlists long into 2005.

2. In 2004 a song called "Lovers And Friends" (from the Crunk Juice LP) by Lil Jon & The East Side Boyz duplicated some of the hiphop-to-chitlin' circuit crossover success of Jaheim's "I Forgot To Be Your Lover." A piano-dominated hiphop ballad featuring Lil Jon on vocal, the cut was distinguished by incredible harmonies and musical textures. (See "Soulful Side of Rap & Hiphop: Daddy B. Nice's Top 20")


If You Liked. . . You'll Love
If you loved Smokey Robinson & The Miracles' "I Second That Emotion," you should acclimate quickly to Jaheim's "Put That Woman First."
Honorary "B" Side
"Could It Be"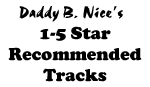 Put That Woman First


CD: Still Ghetto
Label: Warner/WEA


Sample or Buy
Still Ghetto




Could It Be


CD: Ghetto Love
Label: Warner/WEA






Ghetto Love


CD: Ghetto Love
Label: Warner/WEA






Diamond In Da Ruff


CD: Still Ghetto
Label: Warner/WEA


Sample or Buy
Still Ghetto




Let's Talk About It


CD: Still Ghetto
Label: Warner/WEA


Sample or Buy
Still Ghetto




Beauty And Thug


CD: Still Ghetto
Label: Warner/WEA


Sample or Buy
Still Ghetto




My Place


CD: Now, Vol. 17
Label: Capitol