NEW!

Corner & Top 10


Concert Calendar
& Mailbag


Comprehensive Index


New CD Reviews


Index to Artist Guides
NEW!


Best of 2022

The Original Chart (1990-2010)

21st Century Chart (2000-2020)
NEW!

The New Generation Chart (2010-2030)
Southern Soul CD's, MP3's


Best of Pages
About the Music
About Us
Links
Home

"Soul Heaven"
Johnnie Taylor
August 1, 2020:

Listen to a fantastic new documentary/video on Johnnie Taylor's career!

--Daddy B. Nice



July 14, 2019:
Top Of The Charts
Readers of Daddy B. Nice's Guide to Ronnie Lovejoy know that for the past year and a half I have relegated Johnnie Taylor to the #2 Southern Soul Artist so that I could right a perceived wrong and feature Lovejoy's "Sho' Wasn't Me" as the #1 Song in Southern Soul. Which it is. But that experiment, I think, has run its course. It's time to reinstate Taylor in the #1 spot of the Top 100 Southern Soul Artists chart where everyone intimate with southern soul knows he belongs. In doing so, "Soul Heaven" moves back into the #1 spot on the Top 100 Southern Soul Songs chart,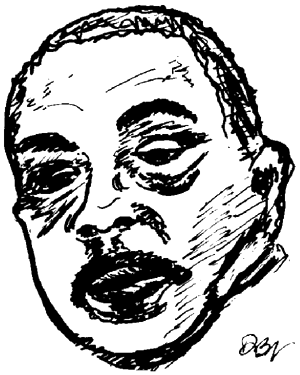 upending the more deserving "Sho' Wasn't Me," which I shall continue to headline as the "#1 Song in Southern Soul" on the Ronnie Lovejoy page.

--Daddy B. Nice

See Johnnie Taylor Artist Guide

See Ronnie Lovejoy Artist Guide for the back-story.




*********

See "Tidbits" below for the latest updates on Johnnie Taylor.

Also included: Daddy B. Nice's "Johnnie Taylor Did It All Before" (Tidbit #4) and. . .

"ON THE IMPORTANCE OF BIG HEAD HUNDREDS (Which could have and should have been just the beginning of a new phase in Johnnie Taylor's career.)" (Tidbit #1)

*********************

To automatically link to Johnnie Taylor's charted radio singles, awards, CD's and many other references on the website, go to "Taylor, Johnnie" in Daddy B. Nice's Comprehensive Index.

**************


Daddy B. Nice's Original Critique
Listen to Johnnie Taylor singing "Soul Heaven" on YouTube.

When Disco conquered the R&B world in the seventies, it obliterated the two strains of classic soul--Detroit/Philly in the North and Memphis/Muscle Shoals in the South--that had between them made Rhythm & Blues a fixture of popular music. Soul music fell into a "dark age" from which it has never recovered.

Disco acts (Michael Jackson, Kool & The Gang, Earth Wind & Fire, etc.) borrowed far more heavily from the Northern strain, which had always favored a slicker, more orchestral sound. Southern Soul, on the other hand, fell upon hard times, and its flagship artists--Wilson Pickett, Otis Redding, Al Green, Clarence Carter, Bobby Bland, Joe Simon and others--disappeared from the best-seller charts and the public consciousness. Johnnie Taylor was one of those artists--artists, in other words, who spent a major portion of their careers in a virtual musical apartheid.

This, then, is the irony of Johnnie Taylor's career. On the one hand, he was an artist frustrated and embittered by nearly twenty years of neglect by the mainstream music industry. On the other, he was an artist so beloved and envied by his core audience and peers that a press release by his longtime record company, Malaco Records, says Taylor "was a flame that melted the wax on most wings daring to draw close."

How did Johnnie Taylor walk the tightrope between those two extremes? How did he maintain his dignity and equilibrium? How did he keep his eye on his aesthetic vision? We know he did, because in the years after he joined Jackson, Mississippi's Malaco Records, he released one album after another that defined the direction for all Southern Soul blues artists to come. Along the way he fulfilled the promise of his early work.

What was that promise? That somewhere out of the ravaged R&B wasteland left by the successive invasions of disco, funk, rap and hiphop, a musician would come slouching toward Jackson with the promise of a rhythm and blues renaissance.

Ella Fitzgerald, Frank Sinatra, Aretha Franklin, Bobby "Blue" Bland. . . When one thinks of the greatest vocalists of the last half-century, it is impossible to overlook Taylor's place among them. Not only has he recorded more rhythm and blues standards than any other artist--he has done so in infinitely varied ways.

Taylor's vocals conjure at different times the precision and wit of a surgeon's scalpel, the passion and scruffiness of a street balladeer, the slickness and pomp of a king's court, or the lilting innocence of a young lover. Whatever the technique, it's rendered with seemingly effortless grace.



--Daddy B. Nice




About Johnnie Taylor

Johnnie Taylor was born May 5, 1938 in Crawford, Arkansas, just across the Mississippi River from Memphis, Tennessee. He was schooled in gospel quartets and eventually joined the Soul Stirrers as the legendary Sam Cooke's handpicked replacement.

His first great successes came in the late sixties and early seventies after he hooked up with the Motown-schooled producer Don Davis at Stax Records on such early tracks as "Who's Makin' Love" and "I Believe In You (You Believe In Me)." Taylor's southern-grit vocal style and Davis' Motown-style horns and female choruses made for a knockout blend of urban and rural soul. More pioneering soul hits (most notably "Disco Lady," "Jody's Got Your Girl And Gone" and "Steal Away") continued in the early seventies until Stax went bankrupt in 1975, ending an era.

Unfortunately, the sound never caught on. It remains one of the mysteries (and tragedies) of modern rhythm and blues, and Johnnie Taylor's career went into a mainstream commercial eclipse for the better part of two decades. Meanwhile, his 1976 recording of "Disco Lady" sold over two million copies, making him a full-fledged if ambivalent star of the dance music scene.

The birth of Tommy Couch's Malaco Records, a record company devoted to classic soul and to the artistic vision of such heavy-hitting, behind-the-scenes songwriter/producers as Harrison Calloway and Frederick Knight, became the pivotal event in Johnnie Taylor's career.

Along with his Malaco collaborators, Taylor soldiered on through the R&B-hostile eighties and the increasingly soul-friendly nineties, producing records that effectively seeded the air waves of the Deep South audience still loyal to the old-fashioned, adult-R&B sound, inspiring virtually all the future soul artists who make up the Southern Soul scene today.

Along the way, the hits--"Last Two Dollars," "Wall To Wall," "When She Stops Askin'," "You Can't Strike Gold (In A Silver Mine)," "Good Love," "Electric Slide," "Please Sign On The Dotted Line," "We're Getting Careless With Our Love"--just kept coming, each seemingly more potent and pleasurable than the last.

But the album that more than any other gave birth to present-day Southern Soul was Malaco's Gotta Get The Groove Back. In addition to "Big Head Hundreds" and "Too Close For Comfort," which were Deep South radio blockbusters for years following their release, the song "Soul Heaven" gained a permanent place in the Southern Soul pantheon, becoming the musical "obituary" every deejay in the Deep South played on the occasion of the death of a performer. "Gone to Soul Heaven" became as familiar to devotees of the chitlin' circuit as the phrase "passed away."
Johnnie Taylor died May 31, 2000, in Dallas, Texas.


Johnnie Taylor Discography:

1967 Wanted: One Soul Singer (Rhino)

1968 Who's Making Love (Stax )

1969 The Johnnie Taylor Philosophy Continues (Stax)

1969 Raw Blues (Stax)

1970 Rare Stamps (Stax)

1971 One Step Beyond (Stax)

1973 Taylored in Silk (Stax)

1974 Super Taylor (Stax)


1976 Eargasm (Sony)

1977 Disco 9000 (Sony)

1977 Disco 9000 [Soundtrack] (Columbia)

1977 Rated Extraordinaire (CBS)

1977 Reflections (RCA)

1978 Ever Ready (CBS)

1979 She's Killing Me (CBS)

1980 New Day (CBS)

1982 Just Ain't Good Enough (Capitol)

1984 This Is Your Night (Malaco)

1986 Lover Boy (Malaco)

1986 Wall to Wall (Malaco)

1988 In Control (Malaco)

1989 Crazy 'Bout You (Malaco)

1990 Little Bluebird (Stax)

1991 I Know It's Wrong, But I...Just Can't Do Right (Malaco)

1994 Real Love (Malaco)

1995 Take This Heart of Mine (Malaco)

1996 Stop Half-Loving These Women (Paula)

1996 Brand New (Malaco)

1996 Good Love! (Malaco)

1997 Disco Lady (EMI-Capitol)

1997 Cheaper to Keep Her (Malaco)

1998 Taylored to Please (Malaco)

1999 Gotta Get the Groove Back (Malaco)

2006 Stax Profiles (Stax)

2007 Live at the Summit Club (Stax)

2008 Rated X-Traordinaire: The Best of Johnnie Taylor (SBME)






Song's Transcendent Moment

How about--

"It started raining.
Everybody just stayed there.
To hear Z. Z.
Play those 'Down Home Blues.'"

Or:

"I got two lovers,
And I ain't ashamed."

Or:

"I didn't want to wake up,
I was having such a good time."




Tidbits
1.


"ON THE IMPORTANCE OF BIG HEAD HUNDREDS, which could have and should have been just the beginning of a new phase in Johnnie Taylor's career."

Arguably his single greatest song, "Big Head Hundreds" was the last rollicking juke joint anthem Johnnie Taylor recorded before his untimely death in May of 2000.

From the very first bars it sounds as if Johnnie and the group have been up all night, playing the riff like a band of Energizer bunnies. There's a subtle sprung rhythm going on, the timing exquisite, the momentum implied a thing of beauty.

"I need some big head hundreds
To go with these one's and two's.
My baby loves Neiman-Marcus
And Saks Fifth Avenue."

Have verses ever turned into choruses more naturally, more joyfully?

When the female chorus and Motown horns chime in, the song morphs into a masterpiece of melody and syncopation.

That's why not a few people would date the point when it became obvious a renaissance of Southern Soul music was in splendid bloom was the release of the recording "Big Head Hundreds" by Johnnie Taylor.

From the 1999 CD Gotta Get The Groove Back (Malaco), which also includes the instant classic, "Soul Heaven," "Big Head Hundreds" followed a succession of path-blazing, genre-defining, Southern Soul R&B albums that taken as a whole form the greatest single artist catalog in Southern Soul.

2.

January 4, 2007. Recently I was listening to a talk-show deejay, Reggie McDaniel of KOA in Denver, Colorado, who has a weekend show devoted to movies. He had inadvertently used the term "Jody" in describing a romantic twist in some movie, and since most of his callers were ignorant of the term, he began to explain the meaning.

My ears perked up, because I'd never heard people talking about "Jody" outside of a musical context. Indeed, I'd never heard anyone in the media (KOA is a fifty-thousand watt station) use the word "Jody" period.

What was most interesting was Reggie McDaniel's explanation. He said that he had been a drill sargent for a number of years, and his favorite marching cadence had been:

"Ain't no sense in going home.
Jody's got your girl and gone."

This, of course, is the chorus from Johnnie Taylor's "Jody's Got Your Girl And Gone," from his One Step Beyond album (Stax 96).

For more on "Jody," see Daddy B. Nice's guides to Marvin Sease and Sir Charles Jones. DBN.

3.

Author's Forward: November 14, 2007. From "Big Head Hundreds" to "Soul Heaven."

Frederick Knight's "Big Head Hundreds" has been the #1 Johnnie Taylor song since the Southern Soul RnB website's inception, and readers can visit my memories of first hearing the song, and how much it meant to me, in Daddy B. Nice's "Musical Testimony" elsewhere on the website.

Now I feel it's time for the equally renowned and recently-deceased Southern Soul composer Charles Richard Cason's "Soul Heaven" to take over that mythical number-one spot in the Johnnie Taylor pantheon.

Over time "Soul Heaven" has proven to be the greatest Johnnie Taylor song, if one can distinguish any brilliant Taylor cut from another. And I believe it is accurate to say that is the overwhelming opinion of the chitlin' circuit R&B scene-makers today. "Soul Heaven's subject matter alone fosters reverence, mystery and nostalgia, and it's done by the man everyone recognizes as the master.

DBN.

*************************

4.

September 30, 2008:


Johnnie Taylor Did It All Before

I used to tease Bill Coday (who passed this year) for mentioning Johnnie Taylor so much in his songs, but I'm shocked by the lack of respect Johnnie Taylor gets today, less than a decade after his death. Out-of-sight, out-of-mind.

I'm talking about the lack of attention to Johnnie's musical heritage in both media commentary and musical references in the Southern Soul hits of today's musicians, although one such reference--Luther Lackey's tribute to Little Milton in "The Blues Is Alright" from his I Should Have Stayed Scared CD--reminded me.

"When the deejay stopped playing music
And he said 'Little Milton's gone,'
Another legend crossed on over. . .

"First Johnnie, Tyrone, now Milton
I guess it's true they go in three's. . ."

I connect with Johnnie Taylor whenever I hear a new track--a JT song, that is, that I've never heard before, even though it may hark all the way back to the Stax years--and there are so many that I haven't heard. One man's "oldie" is another man's "favorite new" song, and I constantly stumble upon Johnnie Taylor material that sounds brand new, ready to break for the top of contemporary playlists, if only it really were new.

The point I'm leading to is that I talk to so many musicians--and I review the work of even more--who all suffer to varying degrees with one overriding problem: the never-ending search for topnotch songwriting.

And when you factor in the influx of hiphop-related artists into Southern Soul recently and the corresponding problem those artists have in learning the true sound of Southern Soul--the "language," if you will, to succeed in the Southern Soul R&B tradition--it's even more perplexing why Johnnie Taylor isn't used more frequently as a resource.

The contemporary Southern Soul masters--the Willie Claytons, the Bobby Rushes, the Mel Waiters--don't have that problem--or, at least, they have a tactic for dealing with it.

And when you listen to the work of these masters, you can visualize them (long before they ever went into their studios) in their music dens playing all those dusty old records by Johnnie and Tyrone, absorbing the sounds and themes which even in their heyday were under-appreciated, and letting the music percolate into something new.

The fact is that Johnnie Taylor did it all before; there's really nothing new in Southern Soul music that you can't find somewhere in the near-forty-year JT catalog.

To celebrate Johnnie in the autumn of 2008, your Daddy B. Nice offers three examples of "history repeats itself":

1. Every avid Southern Soul fan has heard and enjoyed "Bobby Rush For President" on Southern Soul radio n 2008. Did you know that Johnnie Taylor recorded a song called "I Could Never Be President" (a line Bobby repeats word-for-word in his song) on his Chronicles: The 20 Greatest Hits CD? The song was written by storied Southern Soul composer Homer Banks.

Listen to the YouTube audio-stream of Johnnie Taylor's "I Could Never Be President".

2. Fans of Southern Soul know that Willie Clayton hit the artistic bulls eye when he recorded "Going Crazy" on his masterful album, Gifted. But did you know that Johnnie Taylor recorded its antecedent, "I'm Going Crazy Over You," long ago?

Download Johnnie Taylor's "I'm Going Crazy Over You" free!

3. Southern Soul aficionados know that Luther Lackey recorded a terrific ballad called "Two Minute Man," and they remember fondly Jody Sticker's slice-of-domestic-life cut, "5 Minutes." Actually, blue-eyed soul man Michael McDonald's first signature hit with the Doobie Brothers was called "Minute By Minute." But did you know that JT recorded one of the sweetest ballads ever under the title "Just One Moment"?

Download Johnnie Taylor's "Just One Moment" free!

So the next time you hear Johnnie Taylor singing "It just don't pay/ To get up in the morning" (and I sincerely hope your favorite deejay does play that song at least once in awhile), just remember. When Johnnie did get up, he worked like a son-of-a-gun to build his musical legacy, which is still there for posterity and for any performers and/or fans willing to take the time to listen.

--Daddy B. Nice

**************


5.

***********

January 1, 2011 FEATURED ARTISTS:

Fallen Giants of Southern Soul Music (2000-2010)

***************


6.
May 1, 2016: In special memory of....

Johnnie Taylor: Born & Died In May
Johnnie Taylor was born May 5, 1934, in Crawfordsville, Arkansas. Johnnie Taylor died May 31, 2000, in Dallas, Texas.

Here are some snapshots of the way it really was, including the greatest video of Johnnie Taylor ever made--Live at Wattstax (1973)--showing the true off-the-charts charisma of Johnnie back in the day. Soak in the cars, the people, the band. For southern soul fans, it's like watching royalty carousing in Camelot:

Watch Johnnie Taylor's greatest video, live onstage, singing "Jody's Got Your Girl And Gone" on YouTube.

Listen to twenty-something Johnnie Taylor singing "Who's Making Love" on YouTube.

Listen to Johnnie Taylor live onstage, singing "Good Love" on YouTube.

Listen to Johnny Taylor live in the studio, singing "Last Two Dollars" on YouTube.

Listen to Johnnie Taylor singing "Big Head Hundreds" on YouTube.

Listen to Johnnie Taylor singing "Jody's Got Your Girl And Gone" on YouTube.

Listen to Johnnie live onstage, singing "Who's Making Love".

--Daddy B. Nice


If You Liked. . . You'll Love
If you loved Otis Redding's "Dock Of the Bay," you'll fall even more deeply in love with Johnnie Taylor's "Soul Heaven."


Honorary "B" Side
"Big Head Hundreds"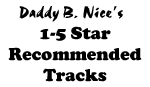 Soul Heaven


CD: Gotta Get The Groove Back
Label: Malaco






Big Head Hundreds


CD: Gotta Get The Groove Back
Label: Malaco






Good Love


CD: Good Love
Label: Malaco






It Don't Pay To Get Up In The Morning


CD: Super Taylor
Label: Stax


Sample or Buy
Super Taylor




Jody's Got Your Girl And Gone


CD: Chronicle: The 20 Greatest Hits
Label: Fantasy






Last Two Dollars


CD: Good Love
Label: Malaco






You Can't Strike Gold In A Silver Mine


CD: Taylored To Please
Label: Malaco






Cheaper To Keep Her


CD: Cheaper To Keep Her
Label: Malaco






I Believe In You (You Believe In Me)


CD: Chronicle: The 20 Greatest Hits
Label: Stax






Little Bluebird


CD: Live At The Summit Club
Label: Stax






Please Sign The Dotted Line


CD: There's No Good In Goodbye
Label: Malaco






Sending You A Kiss


CD: Good Love
Label: Malaco






Still Called The Blues


CD: This Is Your Night
Label: Malaco






Too Close For Comfort


CD: Gotta Get The Groove Back
Label: Malaco






We're Getting Careless With Our Love


CD: Taylored To Please
Label: Malaco






When She Stops Askin'


CD: Wall To Wall
Label: Malaco


Sample or Buy
Wall To Wall




Disco Lady


CD: Stax Profiles: Johnnie Taylor
Label: Stax


Sample or Buy
Stax Profiles




Mr. Nobody Is Somebody Now


CD: Who's Making Love
Label: Stax






Play Something Pretty


CD: Disco 9000 (Reissue)
Label: Sony






Who's Making Love


CD: Who's Making Love
Label: Stax