NEW!

Corner & Top 10


Concert Calendar
& Mailbag


Comprehensive Index


New CD Reviews


Index to Artist Guides
NEW!


Best of 2022

The Original Chart (1990-2010)

21st Century Chart (2000-2020)
NEW!

The New Generation Chart (2010-2030)
Southern Soul CD's, MP3's


Best of Pages
About the Music
About Us
Links
Home

"Anytime Man"
Terry Wright
Composed by J. Robert Bradley, Ron Mac and Terry Wright
January 1, 2014: NEW ARTIST GUIDE ALERT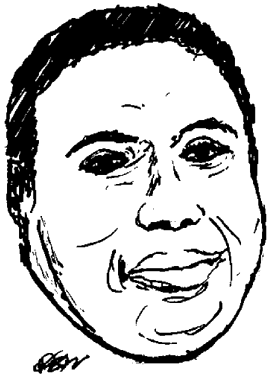 Terry Wright is now the #48-ranking Southern Soul artist on Daddy B. Nice's new 21st Century Top 100 Countdown.

Go to Daddy B. Nice's new 21st-Century Artist Guide to Terry Wright.

************

November 30, 2009: NEW ALBUM ALERT

How Sweet Is Your Candy

First recommended singles:

"On The Backroad"

"Two Women In Love With Your Husband"

First impressions: This new CD is a potent reminder of what a unique vocalist Terry Wright was and still is.

Scroll down to "Tidbits" section for Daddy B. Nice's review of this CD, originally published on Daddy B. Nice's New CD Reviews January 16, 2010.

Sample: Bargain-Priced How Sweet Is Your Candy CD, MP3's

*********************

April 1, 2009: Author's Forward

After too many years to mention, there's a sign of Terry Wright on the Southern Soul horizon. "Back Roads," "On The Back Road," or similarly-titled mentions are popping up. It's a new Terry Wright single. Deejays in Louisiana and the Gulf Coast in particular are getting the single from Wright and putting it in high places on their playlists.

Terry Wright, if you'll remember, was one of Senator Jones' proteges in the early years of Hep'Me Records, and he was also included in the highly-regarded Sir Charles Jones compilation, Southern Soul Party.

(Read more below.)

DBN.

************************

Daddy B. Nice's Original Critique:

"Let me be your inside man.
I'll do what you want
When he says that he can't.
Let me be your inside man.
And I will never do you wrong."

Terry Wright's "Anytime Man" visits one of the most delectable times in a man's life: the moment when he falls completely and selflessly in love. The man decides that whether his enamored is married or above his station or otherwise out of reach, he will nevertheless have no problem waiting in the wings, throbbing with love so intoxicating that hope and her tiniest gestures satisfy him more than making love to another woman would.

There is no mental turmoil--none of that anxious wavering between two women, for instance. It's one of the happiest (contrary to what most women would probably think) and most peaceful of times in a man's life, and as such it comes as a surprise how little the theme has been explored--recently, at least--in rhythm and blues.

"Anytime Man" explores this emotional frontier perfectly. Musically, the song is superb, as are a significant number of other songs from Wright's debut LP Anytime Man (Hep'me 2004). Terry Wright works with two songwriting collaborators, J. Robert Bradley and Ron Mac, and their combined efforts make for an unusually melodious assortment of songs. The majority are ballads, definitely Wright's bailiwick, although the mid-tempoed Sir Charles Jones-influenced "Ooh Wee" is the exception that proves the rule.

But ballads, and first and foremost "Anytime Man," are Wright's freeway to his listener's hearts. "Anytime Man" sounds as genuine and authentic as a man and woman overheard on the street.

"If you need somebody
Who won't mind rubbing your feet,
Combing your hair,
If that's what you need."

A sweet horn section pops up to usher the verse away, and Wright's immaculately modulated vocal resumes.

"If you need somebody
To bring you breakfast in bed,
Steak or dinner
For you and your kids.

If you need a little help, girl,
Paying some of those bills.
Just call on me,
And I'll do your will."

This is a man intent on being a husband, and your Daddy B. Nice predicts he's confidently on his way to becoming one. Terry Wright never clutters the message with even a hint of egotism. The song is like a documentary: all you hear is the message (and the underlying melody). Wright's disarming humility, both as a narrator and a performer, seals the deal and puts the song over the top. No wonder the track has proven so popular with radio audiences.

The rest of Terry Wright's freshman disc contains a more-than-usual number of good songs (see "Recommended Tracks"), with scintillating arrangements and a state-of-the-art production rare in Southern Soul debut CD's.


--Daddy B. Nice




About Terry Wright

Terry Wright's debut album, Anytime Man was released by Hep'Me Records in 2004. Two of the album's premier tracks, "Anytime Man" and "Ooh Wee," were included in a Mardi Gras Records sampler the same year (Hot New Southern Soul, Vol. 2). Another song from the Anytime Man CD, "Sophisticated Freak," was featured on Sir Charles Jones' Southern Soul Party album (Hep'Me, 2004).

The Southern Soul Party disc, subtitled "Sir Charles Jones And Friends," was part-sampler and partly a Sir Charles Jones album. "Sophisticated Freak" was lifted intact from Wright's Hep'Me disc, as was another song from Southern Soul Party, "Your Love."

Some of the "friends" on the Sir Charles Jones CD (in addition to Terry Wright) were Sorrento Ussery, The Love Doctor, Wilton Lombard and Michelle Wright, with Ms. Wright (perhaps Terry Wright's wife) listed as the primary artist on "Your Love," although that recording was also borrowed sampler-style from Wright's Anytime Man. Sir Charles Jones is heard as a back up vocalist on "Your Love" and other tracks.

Hep'Me Records, a small yet longstanding New Orleans record label, has sponsored the emergence of all of the above performers since being bought by chitlin' circuit producer/impresario Senator Jones, also known as WMPR's (Jackson, Mississippi) legendary, middle-of-the-night deejay, Uncle Bobo.

"Anytime Man" became a solid hit on the Stations of the Deep South, garnering air play throughout 2004 and on into 2005.





Song's Transcendent Moment

"Let me be your inside man.
I'll do what you want
When he says that he can't."





Tidbits

1. January 16, 2010:


TERRY WRIGHT: How Sweet Is Your Candy (MacWright Records) Four Stars **** Distinguished effort. Should please old fans and gain new.
"On The Back Road," the song that signaled the reemergence after a five-year hiatus of the one-time Senator Jones protege, Terry Wright, was an especially welcome sound in the summer of 2009. The young singer who made his Southern Soul mark with the distinctive ballad "Anytime Man" (from his debut CD of the same name, Hep'Me 2003) has a voice that one never forgets: a burnished tenor, athletic but relaxed, pleading but self-contained, with a rich, luxurious tone.

But "On The Back Road," a mid-to-high-tempo dance jam that over the last six months has received the vast majority of airplay, doesn't begin to indicate the bounty contained on Wright's latest CD, How Sweet Is Your Candy.

Terry Wright descends from a distinguished line of slow-jammers that can be traced all the way back to Nat King Cole, Johnny Mathis, Little Anthony and Curtis Mayfield, through present-day balladeers like Glenn Jones and Willie Clayton. And if I were in a romantic mood--and I often am--Terry Wright's new CD would be a prime candidate to slip in the player for background atmosphere.

This isn't "atmosphere" in the most generic or trivial sense--banal "make-out" music--however. As with his worthy predecessors above (including the just-passed Teddy Pendergrass's "Love TKO"), Wright's ballads are substantive, regularly fitted with enough "edge" to make them unique and thought-producing.

"Two Women In Love With Your Husband," Daddy B. Nice's #4 Single for December 2009, is an example. Wright and his longtime collaborator, Ron Mac (Ron MacClaurin), infuse this story of a panicked husband and a wayward wife with a sumptious arrangement, elevating the seedy proceedings of a messy threesome to the level of genuine sadness and despair.

The song, like many the duo produces, begins with a beautiful introduction that summarizes the delicious treats to come: great melody, excellent vocal, full-blown musical background, and the one-of-a-kind lead-guitar fillips of Wright-cohort Fuzzie Jeffries.

"How Sweet Is Your Candy," the title cut, is set in similarly-sumptious musical surroundings. Although the melody is slightly more common, the arrangement contains the additional zest of Ms. Nikki's "come-on-and-get-it" voice-over.

The mid-tempo "House Party" is a certified keeper, with a fine Wright vocal and sterling background by Wright's back-up singers. The "keep-on-truckin'" tempo of "Goody Good Loving" (eerily reminiscent of Jody Sticker's "Booty Do Right") is equally accessible and ingratiating.

Terry Wright, Ron MacClaurin and Anna Coday (who was instrumental in bringing Wright back into the studio) understand Southern Soul music, and there's nary a phrase--much less a song on the album--that strikes a false note.

The only yawner, in your Daddy B. Nice's opinion, is the funk jam, "One Way In, One Way Out," which could come from any album, any singer.

Even the alleged "filler" songs on How Sweet Is Your Candy have a distinctiveness and seductiveness that will keep fans listening to the CD: among them "(Can You) Meet Me Tonight" (no relation to the Lee Fields' classic) and "Dance The Night Away" (no relation to the recent Willie Clayton single).

A remix of "How Sweet Is Your Candy," in which Ms. Nikki vamps through all the verses of the title cut with sweet voice-over "come-ons," closes out this highly-recommended CD.

When they're getting all the players together for the Southern Soul group picture, Sir Charles and Omar and T. K. and O. B. and Donnie Ray and Kenne' Wayne are going to have to move over and make room for one more. Terry Wright has returned.

--Daddy B. Nice

Bargain-Priced How Sweet Is Your Candy CD


If You Liked. . . You'll Love

If you enjoyed Sam and Dave's "I Thank You," you'll love Terry Wright's "Anytime Man."




Honorary "B" Side

"Two Women In Love With Your Husband"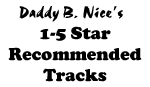 Anytime Man


CD: Anytime Man
Label: Hep'Me






Two Women In Love With Your Husband


CD: How Sweet Is Your Candy
Label: MacWright






I'm Whopped


CD: Anytime Man
Label: Hep'Me






On The Backroad


CD: How Sweet Is Your Candy
Label: MacWright Records






Ooh Wee


CD: Anytime Man
Label: Hep'Me






How Sweet Is Your Candy


CD: How Sweet Is Your Candy
Label: MacWright






It's Pleasing Time


CD: Anytime Man
Label: Hep'Me






On The Back Road


CD: How Sweet Is Your Candy
Label: CD Baby






Your Love


CD: Anytime Man
Label: Hep'Me






Sophisticated Freak


CD: Anytime Man
Label: Hep'Me