NEW!

Corner & Top 10


Concert Calendar
& Mailbag


Comprehensive Index


New CD Reviews


Index to Artist Guides
NEW!


Best of 2022

The Original Chart (1990-2010)

21st Century Chart (2000-2020)
NEW!

The New Generation Chart (2010-2030)
Southern Soul CD's, MP3's


Best of Pages
About the Music
About Us
Links
Home

"Love's On The Other Line"
Ernie Johnson (Retrospective, w/ J.T., Otis Clay)
Composed by L. Addison
November 3, 2018:
Ernie Johnson Retrospective (With The Departed Johnnie Taylor & Otis Clay)


Listen to Ernie Johnson singing "I Remember J.T." on YouTube.

This YouTube video is exceptional for its accompanying pictures, a cornucopia of vintage photos of J.T., Ernie and a roll call of first-generation contemporary southern soul singers (although, having no way of knowing what was coming, they never thought of themselves as such). Read on.... DBN

*****************

Listen to Ernie Johnson singing "Share You With Someone Else" live onstage on YouTube.

Listen to Ernie Johnson singing his classic "Love's On The Other Line" on YouTube.

Listen to Ernie Johnson singing "I'm The One You Need" on YouTube.

*************

June 5, 2016: Re-Posted from Daddy B. Nice's Mailbag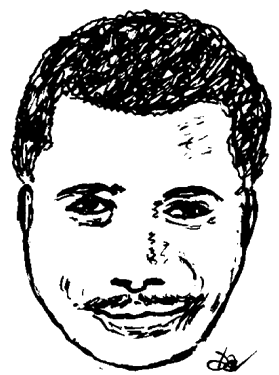 RE: THANKS

Daddy B Nice

Call me at 214--- ----, i'm Dallas, Texas, thank you for all you have done for me, give me a call so I can thank you in person, happy new years

Ernie Johnson

Daddy B. Nice notes to readers:

...Nothing warms my heart more than hearing from an artist whose work I have touted (usually for many years) without knowing anything about the artist himself. To have the music itself bring two strangers together is one of the incredible perks of doing what I do. In this case, I called Ernie and we had a wonderful conversation. Otis Clay had just died in Chicago the day before (see footnote below this article), so that was on both our minds. Ernie talked with Otis every two weeks in recent years, right up to his death.

Ernie was typically honest and humble about his best work, such as "Love's On The Other Line," attributing much of his success to the falling-out between Bobby "Blue" Bland
and Malaco Records, when Malaco turned to him (Ernie) with material formerly intended for Bland. Songs like "Love's On The Other Line" define the very southern soul genre.

However, as a Texan and an older-generation veteran who saw so many "labels" attributed to the music over the years, Ernie is still suspicious and uncomfortable with the "southern soul" label and post-Sir Charles Jones southern soul itself. DBN.


Otis Clay footnote:
January 9, 2016:
Otis Clay Dies Of A Heart Attack in Chicago
Otis Clay passed away yesterday, Friday, January 8, 2016. Read the obituary in the "Pittsburgh Post Gazette".

Link to the many awards, references and citations to Otis Clay in Daddy B. Nice's Comprehensive Index.

Read recently-posted letter regarding Otis Clay and his new collaborative CD with Billy Price in Daddy B. Nice's Mailbag. (FYI only, letter no longer posted)

Listen to Otis Clay live in the studio featuring Lil' P-Nut singing Clay's classic, "Trying to Live My Life Without You," on YouTube. This is a must-see, must-listen video, taken from the TAKE ME TO THE RIVER project--and the last video of Otis Clay performing. DBN

************

*************

For the latest updates on Ernie Johnson, scroll down to the "Tidbits" section. To automatically link to Ernie Johnson's charted radio singles, awards, CD's and other citations on the website, go to "Johnson, Ernie" in Daddy B. Nice's Comprehensive Index.

************

April 6, 2014:

Listen to Ernie Johnson singing his classic "Love's On The Other Line" on YouTube.

**********


Daddy B. Nice's Original Critique: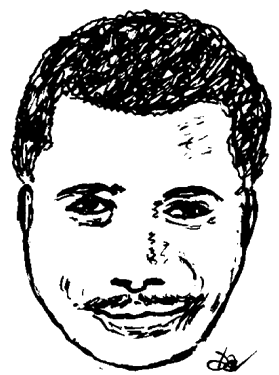 The name "Ernie"--like Prince, or Lebrado--is different. It's a name people will pay attention to. As well they should. Because I'm not talking about some run-of-the-mill bluesman (no offense intended) here. I'm talking about a guy who's created songs that should have made him famous, songs that will be covered by musicians of the future, songs that carry on the storied tradition of Southern Soul.

And by far the greatest among these, a song almost too good to be true, starts out with the words:

"Now what's going on, Reverend Hawkins?"

Have you ever heard that lyric, and not known where it came from? Here's the rest of the first stanza:

"Now what's going on, Reverend Hawkins?
And how can I help you today?
No, sir, I ain't got no money.
The bill collector took it all away."

Say what? No, no. It's not a Bobby "Blue" Bland performance, although it sure sounds like one.

"I don't have time for this conversation.
Can we talk some other time?
Hello and good-bye.
Love's on the other line."

This song has it all: great melody, rhythm, execution, and taste. If you've ever heard "Love's On The Other Line" on the radio, you'll know that it brings up the most pleasant memories of times when you've been in love with a particularly soulful song that radiated through all of the social and personal aspects of your life.

Listening to "Love's On The Other Line" is like that; it makes everything better.

I half-expected to find that Ernie had plucked the song out of the Bobby "Blue" Bland archives. And before I knew who Ernie Johnson was, I thought it was Bland singing it, but it's an original tune by L. Addison and an original performance by Ernie.

Not surprisingly, the "literature" you'll find on Ernie pegs him as a journeyman very much in the shadow of Bland. Ernie's also known for doing Otis Redding-styled songs, and doing them well. But he's considered a minor artist--on a tier of accomplishment well below the current living bluesmen of renown--B. B. King, Bland and Bobby Rush.

And that criticism is fair, as far it goes. At least, it was until Ernie's In The Mood LP in 1995, when--like an exotic wine maturing--Ernie's art focused and produced two or three Southern Soul classics, among them "Love's On The Other Line."

The problem is that today, with little new product, Ernie hardly even ranks in the second string of Southern Soul bluesmen. That niche would include better-known chitlin' circuit types like Chick Willis, Artie "Blues Boy" White and Lee "Shot" Williams. Ernie's not even close to those artists in name recognition, but he's definitely in that class, if not higher.

Many of the songs on In The Mood were written by the venerable George Jackson, which tells you a lot about Ernie's Southern Soul "creds."

"Share Your Love With Someone Else" co-written with John Ward and R. Nalley, is easily the most powerful and affecting of these George Jackson tunes, an almost showtune-like vehicle in its melodic sumptuousness, but anchored by Ernie's distinctive and weathered Southern Soul voice. It comes out like Z. Z. Hill or J. Blackfoot at his best.

"I'd rather share you with someone else,
Then not to have your love at all."

As Little Milton discovered with his "What Do You Do When You Love Somebody" and Bobby "Blue" Bland with his version of "What A Wonderful World," the juxtaposition of the ravaged, worldly, vocal artistry of a first-class Southern Soul singer with material of great melodic richness--great songs with great chord changes and progressions--is an irresistible combination.

Ernie has never been big on touring, although he reportedly still makes it around to some of the blues festivals. The fact is, Ernie has always followed his own drummer. Like William Bell and many other older-generation Southern Soul performers, he long ago turned his back on the rat race and followed "the path less taken." The anonymity has meant obscurity, but it has also allowed Ernie the inner peace to make occasionally great music, music that will stand the test of time.

Ernie's last rhythm and blues CD came out in 2005: a compilation of songs called "It's Party Time Revived: The Best Of Ernie Johnson" (Stairway Ent 2005). Unfortunately, the few copies in circulation have gone mainly to the insiders who have been in on Ernie Johnson from the beginning.

Lately, Ernie's returned to his roots in the church--his most current CD is a gospel disc titled Jesus Is A Way Maker.

More recently, the song "Bring Our Troops Home" has been playing on the Stations of the Deep South, one of the few anti-war songs to come out of the prolonged agony called the Iraq war. The song reminds your Daddy B. Nice of the relative innocence--and the resulting dashed hopes--of the sixties, when people still had the capacity to be hurt by national events.

Nowadays, people seem too numbed, too materialistic, and too cynical to care, even though a disproportionate number of black and working-class young people bear the sacrifices in myriad ways. Ernie's treatment of the subject in "Bring Our Troops Home" calls up such thoughts and many more.

--Daddy B. Nice




About Ernie Johnson (Retrospective, w/ J.T., Otis Clay)

Ernie Johnson was born in Winnsboro, Louisiana, most likely in the early to mid-forties. Malaco Records tells the story of how renowned R&B singer Ivory Joe Hunter, who was one of Johnson's relatives, came to Ernie with a suitcase full of money that he had made while playing the piano.

"That right there was my clue to start pursuing a singing career and give up my job as a cotton hauler", Johnson told his Malaco/Waldoxy source.

Johnson moved to Texas in 1957, determined to make it as a singer. He got a job with the Dallas parks department, but quit to form a band named the Soul Blenders soon after his first performance at a club in Mexia, Texas, where he reportedly upstaged the headliners, Ms. Lavelle White and Guitar James Walley.

And yet, outside of a few singles for small Southern labels over the years--Ernie Johnson mostly played dollar-at-the-door juke joints in little towns throughout the Deep South. Still, out of this humble career, Ernie Johnson fashioned some of the finest Southern Soul songs of the era, among them: "You're Gonna Miss Me," "Drowning In Misery," "Love's On The Other Line," "Share You With Someone Else," "It's Getting Hard," "You Made This House A Happy Home" and more.

Here's a snapshot of Ernie Johnson's recorded work.

Just In Time (Ronn, 1966).

For historians and hardcore fans only.

Recommended Tracks: "You're Gonna Miss Me," "Party All Night"

It's Party Time (Paula, 1993)

Ditto.

"Jesus Is A Way Maker," "Hard Times"

In The Mood (Waldoxy, 1995)

Ernie's best CD.

Recommended tracks: "Love's On The Other Line," "Share You With Someone Else"

Hot & Steamy (Waldoxy, 1998)

A step back, in spite of Mel Waiters producing. Blame it on the material.

Squeeze It (Phat Sound, 2001)

Ernie's second-best CD. Just about as good as In The Mood, and maybe even better overall.

Recommended Tracks: "You Made This House A Happy Home," "It's Getting Hard," "All American Girl."

It's Party Time Revived: The Best Of Ernie Johnson (Stairway Ent, 2005)

Hard to find. And hard to understand why Ernie doesn't put this for sale on CD Baby, along with
Jesus Is A Waymaker, which is already available to buyers there.

Recommended Tracks: "Dreams To Remember," "Drowning In Misery"

Jesus Is A Way Maker (Stairway Ent, 2005)

Gospel songs with a Southern Soul anti-war bonus track at the end.

Recommended Track: "Bring Our Troops Home"

--Daddy B. Nice

To compare prices from different sellers of Ernie Johnson CD's and get the best possible value, go to Daddy B. Nice's CD Store.






Song's Transcendent Moment

"Baby, I need some loving.
I can't get you out of my head.
Let me tell you something I want to do with you,
Before we get in bed."






Tidbits
1.

August 31, 2009: New Album Alert!

I'm The One You Need

Comparison-Priced I'm The One You Need CD

************


2.

March 1, 2010: NEW ALBUM ALERT:

Your Daddy B. Nice is putting out a "new album alert" on Ernie Johnson's----

I'm The One You Need

----because, even though the CD was released a few months ago, there has been scant attention paid to it. Unfortunately, like many of the truly great Southern Soul vocalists, Ernie Johnson has never been adept at marketing.

In this new age when so much slick and soul-less product masquerades as "southern soul," it's incumbent upon those of us with a forum and an audience to keep reminding our readers to listen to the real thing, the "golden mean" of Southern Soul music. It's hard to describe, but why trip over ourselves with descriptions when the examples are for the taking?

Here are some golden tracks from Ernie's latest CD, tracks that epitomize the tender yet probing music of an authentic Southern Soul veteran. Listening to them will open up a whole new world of sublime musical entertainment:

Listen to Ernie Johnson singing "I'm The One You Need" on YouTube.

Sample:

"Valley Of Love"

"Laid Around, Played Around Too Long"

"Good Thang Man"

"I'm The One You Need"

"Dance To The Music"

"Forever Just Ain't Long Enough"

--Daddy B. Nice




If You Liked. . . You'll Love

If you liked Bobby "Blue" Bland's "Ain't Nothin' You Can Do," you'll love Ernie Johnson's "Love's On The Other Line."




Honorary "B" Side

"Share You With Someone Else"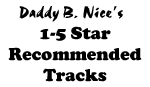 Love's On The Other Line


CD: In The Mood
Label: Waldoxy






Share You With Someone Else


CD: In The Mood
Label: Waldoxy






You Made This House A Happy Home


CD: Squeeze It
Label: Phat Sounds






Bring Our Troops Home


CD: Jesus Is A Way Maker
Label: BMI






It's Getting Hard


CD: Squeeze It
Label: Phat Sound






You're Gonna Miss Me


CD: Just In Time
Label: Ronn


Sample or Buy
Just In Time




All American Girl


CD: Squeeze It
Label: Phat Sounds






Hot & Steamy


CD: Hot & Steamy
Label: Waldoxy


Sample or Buy
Hot & Steamy




It's Party Time


CD: It's Party Time
Label: Paula