NEW!

Corner & Top 10


Concert Calendar
& Mailbag


Comprehensive Index


New CD Reviews


Index to Artist Guides
NEW!


Best of 2022

The Original Chart (1990-2010)

21st Century Chart (2000-2020)
NEW!

The New Generation Chart (2010-2030)
Southern Soul CD's, MP3's


Best of Pages
About the Music
About Us
Links
Home

"Sleep With One Eye Open"
Shirley Brown
February 1, 2014: NEW ARTIST GUIDE ALERT!



Shirley Brown is now the #7-ranking Southern Soul artist on Daddy B. Nice's new 21st Century Top 100 Countdown.

Go to Daddy B. Nice's new 21st-Century Artist Guide to Shirley Brown.

*************


December 1, 2010:

DADDY B. NICE'S TOP FIVE DIVAS 2010

**************************

See "Tidbits" below for the latest updates on Shirley Brown.

To automatically link to Shirley Brown's charted radio singles, awards, CD's and other references, go to "Brown, Shirley" in Daddy B. Nice's Comprehensive Index.

*************************

Daddy B. Nice's Original Critique:

"I got to hurry up,
And get through cooking,
So I can get a little rest.
'Cause when he comes home,
He'll be looking,
And pulling at my dress."

Shirley Brown has spent years--no, decades--negotiating musically in the nether regions of slick "urban smooth" sounds. But with the song, "(I've Got To) Sleep With One Eye Open," from the CD Woman Enough (Malaco, 2004), Shirley Brown has at last made a thoroughly Southern Soul-style record, and with spectacular results.

To be fair, "urban" (before it was called that) was the artistic neighborhood of Brown's biggest 70's hit, "Woman To Woman," notwithstanding the track's spoken introduction--a dialogue with a "girl" friend--that added much spice to the recording and gave it an earthier, Southern-style flavor.

Rhythm & Blues monolith Malaco Records must have jumped for joy at Shirley Brown's long-overdue decision to follow in the footsteps of Johnnie Taylor and their roster of great artists, because they lavished her with material from the cream of Southern Soul songwriters: Frederick Knight, Charles Richard Cason, Homer Banks and Lester Snell.

Shirley Brown had come close to scoring Southern Soul hits with 93's "You're Gonna Make Me Cry," 97's "Don't Go Looking For My Man," and 2000's "If You Keep Using My Love." But while many of the same songwriters had contributed to those prior efforts, the songs were frequently buried in albums with a lot of distracting, all-over-the-musical-map material.

For reasons more to do with Shirley Brown and her commitment than any of the writers, something finally clicked. "Sleep With One Eye Open" has the bracing slap of reality and originality, both in content and execution. And it's steeped in the blues.

"You got to be careful what you ask for,
'Cause you just might get it.
I wanted a man that I could care for,
That knew how to hit it."

Composer Frederick Knight (of "Big Head Hundreds" fame) may have been inspired by Lester Flatts' country standard of the same title (coincidentally covered by Dolly Parton in 2004), which concerns the paranoia a suitor possesses for his beloved's belligerent daddy. Knight, however, gives the material a wickedly carnal twist, making the song a vehicle for a woman complaining about her hyper-stimulated man. (Thankfully, with no mention of Viagra.)

"But sometimes I want to change my mind,
Because he's at me all the time.
He's like a love machine,
It's the damnedest thing I've ever seen."

For lovers of traditional rhythm and blues who may have pigeon-holed Shirley Brown in music's version of a wax museum with "Woman To Woman," the recording will be an eye-opener. And new fans will come away impressed with Shirley's very real links to Aretha Franklin (her fine-crystal vocal timbre, for one) and (for older R&B aficionados) Della Reese and Dinah Washington.

Requests for "Sleep With One Eye Open" showered upon chitlin' circuit deejays. Between Poon Tang Man," a sweet, Lennon/McCartney-like melody masquerading as a funky bar blues (also from 2004's Woman Enough), and "Sleep With One Eye Open," Shirley Brown was "represented" on a daily basis across the Stations of the Deep South throughout all of 2004 and even into 2005, when yet another cut from the LP, "Too Much Candy," also caught the public's fancy.

The ballad "Woman Enough (Why Can't You Be Man Enough)," the title cut from the 2004 LP, was more in keeping with the stately, melodramatic vocal style and material most R&B fans associate with the traditional Shirley Brown.

"If I'm woman enough,
Why can't you be man enough,
To stop doing me wrong?"

Such has been the power of the up tempo tunes from Woman Enough in generating renewed affection for Brown's work, even fans who grew tired of the "Woman To Woman" style over the years are returning to "Woman Enough (Why Can't You Be Man Enough?)" with a fresh appreciation for Brown's early work.

And now, from a vantage point in the 21st century, it's amazing how well Shirley Brown's "Woman To Woman" plays. Listening to it, one comes away with the recognition that Shirley Brown is one of the last living links (and role models) between today's young female Southern Soul stars and their forerunners.

In fact, the late (and very young) Southern Soul star Jackie Neal addressed Shirley by name on her LP Right Thang, Wrong Man before her untimely death:

"I said, 'Shirley,
Woman to woman,
Can we sit down,
And talk for awhile?'"

--Daddy B. Nice
About Shirley Brown
Shirley Brown was born January 6, 1947 in West Memphis, Arkansas. Her family relocated to St. Louis when she was small, and by the age of ten she was already known throughout the religious community for her gospel solos. She began singing R&B as a teen, performing locally before securing a recording contract with Stax Records. Her hit, "Woman To Woman," released in 1974, went to #1 (2 weeks) and sold a million copies.

After the demise of Stax, Brown moved to Arista Records in 1977. However, the following decade was a fallow one for Brown, as it was for most soul artists. But in 1989 Brown moved to Jackson, Mississippi's Malaco Records, where she recorded noteworthy if no longer national albums on a regular basis, albeit frequently shunning the Southern Soul emphasis of Malaco in favor of more middle-of-the-road "urban contemporary" music.

Starting with 1993's Joy And Pain, however, Brown concentrated on releasing creditable collections of bluesy numbers and diva ballads, often with musical "helpings" from the past such as Ann Peebles' "You're Gonna Make Me Cry."

But none of her Malaco releases prepared Brown's audience for the radio impact of her 2004 CD, Woman Enough.

Woman Enough engaged deejays of the Deep South with its straight-ahead soul material. "Poon Tang Man," the first radio single from the album, garnered the most airplay and listener interest of any "Downtown" Shirley Brown track in years, and "Sleep With One Eye Open" capitalized upon that success, introducing the rediscovered blues credentials of Brown to a new generation of listeners.



Shirley Brown Discography:

1974: Woman to Woman (Stax)

1977: Shirley Brown (Arista)

1979: For the Real Feeling (Stax)

1985: Intimate Storm (4th & Broadway)

1989: Fire & Ice (Malaco)

1990: Timeless (Malaco)
1993: Joy & Pain (Malaco)

1995: Diva of Soul (Malaco)

1997: The Soul of a Woman (Malaco)

1998: Three Way Love Affair (601)

2000: Holding My Own (Malaco)

2001: Woman (ZYX)

2004: Woman Enough (Malaco)

2009: Unleashaed (Malaco)

Song's Transcendent Moment
"That's why I got to sleep with one eye open,
'Cause this man won't leave me alone.
All he want to do to is make love,
Keep me up all night long."

Tidbits
1.

February of 2005 marked another milestone, and the ultimate Southern Soul honor, for Brown's "Sleep With One Eye Open." It generated a "response" song. Bluesman Steve Perry ("Let Me Go") recorded "You're A Freak, Shirley," with lyrics that go in part:

Shirley, you're telling me
To leave you alone.

Tell the truth, that you
Want it just as much I do."

2.

Longtime Shirley Brown fans who are familiar with this page but want more to read about the artist would do well to check out the many entries under "Shirley Brown" in Daddy B. Nice's Comprehensive Index, including an index (with links) to Shirley Brown items and references scattered throughout the pages of the website. DBN

3.

March 28, 2007. Here's an interesting letter and another resource for Shirley Brown fans:

RE: WHO HAS RECORDED A NEW VERSION OF SHIRLEY BROWN'S "GIRLFRIEND TO GIRLFRIEND"?

Dear daddybnice,

i enjoy your web site. can you tell me the name and artist of a song i heard lately on a soul station? it is by a female, the title may be "girlfriend to girlfriend". it sounds like an updated version of shirley brown's "woman to woman".

thanks, pete

Daddy B. Nice replies:

Dear Pete,

Sorry for the delay. I've been procrastinating because I too have heard the "girlfriend to girlfriend" phrase in a song recently. I thought it would come to me, but I just can't place where I heard it. I have to admit I'm stumped. I asked my resident Shirley Brown expert, Heikki Suosalo, who writes for Sweden's "Soul Express," and here's what she had to say:

"Sorry Daddy," she writes, "but I can't help you in this right away. That phrase--"girlfriend to girlfriend"--may have been used in hundreds of "Girlfriend" songs, or it might appear in Jewell's sample of Shirley's hit. This requires a little more info for identification."

Pete, I'll post the question for my readers on the Mailbag page. In the meantime, you can read all you'll ever want to know about Shirley Brown (thanks to Heikki) at Shirley Brown.

DBN

4.

April 25, 2009: New Album Alert:

Unleashed (Malaco)

Shirley Brown's new single, "Upside Down," has hit the Southern Soul singles charts with a bang, receiving deejay love across the chitlin' circuit.

It's always interesting--and frequently provoking--to read how the mainstream media reacts to the straight-ahead song structures and vocal performances in Southern Soul. Case in point: Shirley Brown's Unleashed, of which All Music Guide reviewer Michael G. Nastos had this to say (CAPS by your Daddy B. Nice):

"This CD,(Brown's) first since 2005 and fourteenth overall, is straight, no chaser, Southern style rhythm & blues music with a solid backbeat, at times a bit '70s dance oriented, with a Muscle Shoals/Watt-Stax sound that HAS NO INTEREST IN BEING UPDATED, save the use of occasional synthesizers acting as a horn section. It's the kind of TAKE IT OR LEAVE IT ATTITUDE THAT FADED FROM POPULAR VIEW MANY YEARS PRIOR, but Brown still finds irrepressibly timeless."

There is nothing inaccurate in what the man says. What mystifies your Daddy B. Nice is the assumption (typical of the mainstream media) that Shirley's idiosyncracies are peculiar to her--in other words, the writer's apparent ignorance of the whole Southern Soul music scene with its many artists and fans, of which Shirley is just an (albeit important) part.

What also annoys a Southern Soul fan is the snideness inherent in the "faded from popular view many years prior." Well--wake up--one wants to say. It's popular again!

--Daddy B. Nice

******************

"Upside Down": Daddy B. Nice's #6 "Breaking" Southern Soul Single for April 2009.

********************

Your Daddy B. Nice hasn't yet seen the songwriting credits, but "Upside Down" has all the wonderful characteristics--the marvelous, organic chord structure and progressions--of storied Southern Soul composer Frederick Knight. Knight has written, among many other Southern Soul classics, Shirley Brown's "Sleep With One Eye Open." (Daddy B. Nice's #11-ranked Southern Soul Single)

Bargain-Priced Unleashed CD

--DBN

***********************

5.

September 5, 2009: Shirley has not one but two singles from her Unleashed
album (Malaco, 2009) on Daddy B. Nice's Top Ten "BREAKING" Singles for September 09.

#6 : "You Ain't Gonna Get No More Of My Love"

#7 : "Watch What You Tell Your Friends

Solid, Shirley!

--DBN

*******************

6.

April 1, 2010: Daddy B. Nice's Update

Now that the dust has settled on Shirley Brown's 2009 album, Unleashed (Malaco), it's obvious that the disc is one of the finest works of art to come out of the Southern Soul music scene in recent years.

Rather than fall out of touch with the new music, as more than a few of the elder statestmen and women of the genre have done, Shirley Brown summarizes everything about Southern Soul that anyone--longtime fan or recent convert--could desire into a flawless stream of outstanding singles, anyone of which could or already has charted on the chitlin' circuit.

Shirley Brown is an artist at the peak of her powers with arguably only one active rival, the renowned Denise LaSalle, with whom Shirley maintains a creative and positive rivalry that has never devolved into the rotten hijinks of lesser artists.

For anyone wishing to know what Southern Soul music is all about, it would be hard to find a better overall primer of the genre than Shirley's eminently listenable Unleashed album. Coupled with her 21st century breakthough album, Woman Enough, the two CD's now stand like monumental bookends at the gates to Southern Soul heaven.

--Daddy B. Nice

***************
If You Liked. . . You'll Love
If you loved Peggy Lee's smouldering version of Little Willie John's "Fever," you'll enjoy Shirley Brown's "Sleep With One Eye Open."

Honorary "B" Side
"Poon Tang Man"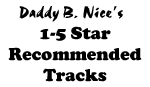 Sleep With One Eye Open


CD: Woman Enough
Label: Malaco


Sample or Buy
Woman Enough




Poon Tang Man


CD: Woman Enough
Label: Malaco


Sample or Buy
Woman Enough




Woman To Woman


CD: Woman To Woman
Label: Malaco






You Ain't Gonna Get No More Of My Love


CD: Unleashed
Label: Malaco






I Don't Wanna Leave


CD: Unleashed
Label: Malaco






If You Keep Using My Love


CD: Holding My Own
Label: Malaco






Watch What You Tell Your Friends


CD: Unleashed
Label: Malaco






Woman Enough (Why Can't You Be Man Enough?)


CD: Woman Enough
Label: Miss Butch


Sample or Buy
Woman Enough




Clean House


CD: Unleashed
Label: Malaco






Don't Go Lookin' For My Man


CD: Soul Of A Woman
Label: Matador






Too Much Candy


CD: Woman Enough
Label: Malaco


Sample or Buy
Woman Enough




You Ain't Woman Enough (To Take My Man)


CD: Diva Of Soul
Label: Malaco


Sample or Buy
Diva Of Soul




You're Gonna Make Me Cry


CD: Joy And Pain
Label: Malaco


Sample or Buy
Joy And Pain




Sweet Lips, Big Hips


CD: Holding My Own
Label: Malaco