NEW!

Corner & Top 10


Concert Calendar
& Mailbag


Comprehensive Index


New CD Reviews


Index to Artist Guides
NEW!


Best of 2022

The Original Chart (1990-2010)

21st Century Chart (2000-2020)
NEW!

The New Generation Chart (2010-2030)
Southern Soul CD's, MP3's


Best of Pages
About the Music
About Us
Links
Home

"I've Been Lonely For So Long"
Keisa Brown
Composed by Peter Knight and Jerry Weaver
September 19, 2015:
Recommended Song Links Updated: See right-hand column for out-of-print Keisa Brown CD's on Amazon.
See more updated YouTube entries for Keisa Brown songs. Scroll down to "Tidbits" #2.


***********




Listen to Keisa Brown singing "I've Been Lonely For So Long" on YouTube.

Listen to Keisa Brown singing "Fly On The Wall" on YouTube.

************

September 19, 2015: Daddy B. Nice's Updated Profile: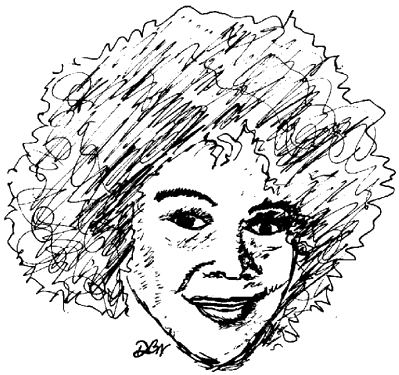 Gospel and R&B are the yin and yang of the Deep South. Many radio stations alternate the two genres to accommodate their two biggest audiences: those interested in the service of God, and those interested in having a "hell" of a good time. Many times the audiences overlap.

And yet, if the sins of plagiarism perpetrated by Gospel music upon the "Devil's music" were ever tallied, Gospel music would be seen as a sinner for the ages. This can be easily ascertained by driving by day through the Deep South and listening to Gospel music's many "clones" of R&B classics. (Although in an earlier era--Sam Cooke's day--R&B was the prime raider of Gospel music and technique.)

Luckily, the two genres and cultures co-exist with a surprising tolerance. Most R&B singers began singing as children in church. Singing well early, they naturally learned to sing Gospel well. Their switch to "secular" music, as Gospel fans refer to it, was a natural and symbiotic step in most blues artists' careers, and Gospel remains one of the primary influences on the music itself.

"I've Been Lonely For So Long" is an example of R&B "sinning" against Gospel. Craftily arranged and perfectly produced, Keisa Brown's gospel-hymn-turned-blues-chant dares to superimpose the rawest and arguably most talented set of R&B pipes since Tina Turner over a studio-perfect soul background immaculately free of any of the accoutrements of a "live" recording.

Yet Keisa Brown, a consummate performer whose years of dues-paying fill every funky, hurricane-blast syllable, makes the recording sound as if the sweating fans and burning cigarette ash were just a spilled drink away from her microphone.

"Let me see the hands of everybody in the house that's been lonely," she exhorts.

"Oh come on, wave your hands now.
See, it ain't no shame in the lonely game.
Come on, you back there in the back.
Let me see you raise your hands,
If you're by yourself.
If you're looking for somebody,
If you need somebody."

She hasn't even begun to sing and she has you in the palm of her hand. A North Mississippi blues beat is established. A gospel-inflected chorus pipes up. A booming bass voice provides a fillip. And Keisa begins speaking in tongues, or delivering her sermon, or something close.

Not to give the impression that Keisa Brown is a gospel singer. If you have any doubt of that listen to the ribald "Fly On The Wall," which hails back to funk's early-90's obsession with bi-sexual love triangles as exemplified by Peggy Scott-Adams' "Bill" and Barbara Mason's "Another Man."

Nor is Keisa, in spite of her single CD catalog, a one-hit wonder. In addition to "Fly On The Wall," "Some Bridges Need Burning Down" is strong enough musically to anchor an LP of material. "Two Birds With One Stone," and "I'm Still In Love With You" still hold up as radio singles today.

Keisa Brown's performance on this recording was essentially her concert routine, complete with motivational and inspirational homilies. But for those of us who didn't grow up in the chitlin-circuit (and I suspect for many who did), "I've Been Lonely For So Long" provided us with a taste of the real thing, a bit of the flavor of what Southern rhythm and blues might have sounded like under a big revival-sized tent in the open air of the fragrant South.



--Daddy B. Nice




About Keisa Brown

Keisa (pronounced "Key-sa") Brown was born in Mississippi. Blessed with a powerful, one-of-a-kind singing voice, she apprenticed in churches and secular venues, making a name for herself in Chicago and then Los Angeles. From the mid-seventies to the mid-eighties Keisa recorded many disco-related singles like "Don't Take Away Your Love," "Do Ya, Do Ya, Do Ya Want Somebody" and "The Dance Man."

Unlike her "first cousin" of Southern rhythm and blues, Peggy Scott-Adams, Brown never had the good fortune to establish a longtime partnership with a producer/songwriter/mentor as Scott-Adams did with Jimmy Lewis. And yet, Brown's collaboration with Frederick Knight in the eighties and nineties was the highpoint of her career, resulting in a flurry of exceptional songs on two small labels (Park Place, Juana) no longer in print.

In fact, Brown's career was in many ways the reverse of the Southern Soul artist norm. In the eighties, while most R&B musicians were idle and disenfranchised, Keisa Brown was headlining concerts throughout the nation and Europe and scoring lucrative gigs as a back-up singer with superstars like Gladys Knight, Neil Diamond, Tina Turner, Patti LaBelle, Boyz II Men and Brandy. But by the nineties, when the majority of R&B artists were coming into full flower, Brown was performing less and no longer recording.

At last, in 1999, Jackson, Mississippi's Malaco Records, recognizing Brown's pivotal place in contemporary soul, reunited her with Frederick Knight for what was essentially a "greatest-hits" album, The Keisa Brown Collection. All of the experience of her years performing her legendary concert act was distilled into an album that remains her single, greatest gift to posterity, and the tracks from that CD, including not only "I've Been Lonely For So Long" but the anthemic "Fly On The Wall" and "Some Bridges Need Burning Down," still grace the rotations of today's Southern Soul deejays.

Editor's Note: Keisa Brown died on November 18, 2006 in Maulton, New Jersey. Despite an extended illness, Ms. Brown had continued to perform. Funeral services were scheduled at the Mt. Zion Baptist Church on Broad Street in Philadelphia, according to her longtime producer, Frederick Knight of Juana Records.





Song's Transcendent Moment

"These ain't rain clouds over my head.
Everybody's throwing rocks in my face.
I can't seem to get ahead in life.
Nothing I do ever turns out right.
Won't somebody help me, please?"





Tidbits
1.

"I've Been Lonely So Long"
....is another example of the cross-pollination of white and black artists and rock and roll and soul music that has been going for over half a century. The obvious antecedent for the song is Felix Cavaliere's and the Rascal's blue-eyed soul hit, "I've Been Lonely Too Long," produced by Tom Dowd and Arif Mardin in 1967.


2.

More Keisa Brown songs on YouTube:
Listen to Keisa Brown singing "Some Bridges Need Burning Down" on YouTube.
Listen to Keisa Brown singing "I'm Leaving Married Men Alone" on YouTube.
Listen to Keisa Brown singing "Your Love Is So Good" on YouTube.
Listen to Keisa Brown singing "Where's The Beef?" on YouTube.
Listen to Keisa Brown singing "I Betcha Didn't Know That" on YouTube.
Listen to Keisa Brown singing "Midnight Train To Georgia." on YouTube.
Listen to Keisa Brown singing "Don't Take Away Your Love" on YouTube.
Listen to Keisa Brown singing "Theme from "Emma Mae" (Long to be Back Home)" on YouTube.
3.

Keisa Brown & Black Sister's Revenge"
Re-posted from Daddy B. Nice's Mailbag, September 2015: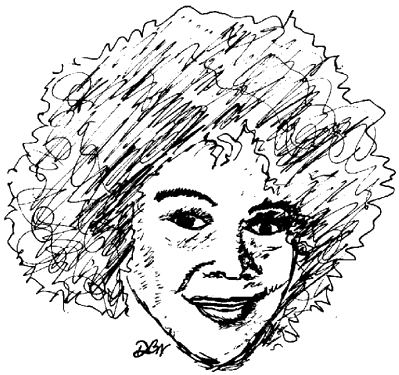 LOOKING FOR A SONG LETTER---RE: MS. KEISA BROWN

Dear Mr. Daddy Be Nice.

I have found your website by googling a song I heard on "Black Sister's Revenge" off you tube. I am trying to find a song I believe is Ms. Browns.

Here are the lyrics...

I can Love you don't you know it
repeats
I'm in love with you
don't you know it
Don't I show it
in everything I do----
I'm in love with you
I'm in love with you...

now I noticed on the Barnes and Noble Cassette and your website she has one call I'm still In Love With You...is that by chance the same one!!?

Whether it is or not... I WANT ONE OF THOSE CASSETTES!

can you please still be in business and have this website...smile!

I hope to hear from you soon.

my name is Arlene

thank you.

Daddy B. Nice replies:

Hi Arlene,

Thanks for the great letter. I just spent a frustrating but ultimately interesting morning trying to track down that Keisa Brown song with those exact lyrics. The bad news is I do have a copy of "I'm Still In Love With You" and those lyrics aren't in it. Why don't you listen to it yourself?

Listen to a sample of Keisa Brown singing "I'm Still In Love With You" at Amazon.

The good news, at least for me, was that in searching through old Keisa Brown singles from the disco days (70's-80's) that I'd never had the privilege to hear before, I stumbled upon the Keisa Brown song about "Anna Mae" that you were referring to with the reference to "Black Sister's Revenge." You see, even though I'm a movie fanatic and action-film lover in particular, I didn't know what you were talking about when you mentioned "Black Sister's Revenge," and I want to thank you for turning me on to this great blaxploitation flick.

Only last night, I was trying to watch Quentin Tarrentino's paint-drying-on-a-wall-slow "Jackie Brown," which is an homage to blaxploitation films and even stars the queen of the genre, a middle-aged Pam Grier, with lots of music by the Delfonics. (And don't get me wrong, I love Tarrentino.) But the YouTube video of scenes from "Black Sister's Revenge" (1974) had more action and humor in ten minutes than "Jackie Brown" (which admittedly I've seen before) has in almost three hours.

Thanks again, Arlene, and the good news for you is that you can still buy the Keisa Brown Collection at Amazon.

Daddy B. Nice


Arlene replies:

Oh wow... I am sooo glad.. and great you were able to see this movie's clips but the whole movie is on You tube... tat's how I saw it! I love it watch it over and over!.. I will definitely buy the cassette now knowing it is available. I must say I downloaded the movie and made me a copy cause I do not want that gem to be lost! My mom's name was Betty Lou and we are from the country.. so that song has so much meaning to mean "Long to be back home"...Shucks me and ol' Betty Lou.. I love it!
Thank you for STILL being of service and may God bless you to have long life and keep enjoying movies that put us on the map so to speak!

Yours truly,
Arlene.
Cali-sister

Watch signature scenes from the vintage "blaxploitation" film "Black Sister's Revenge."

See the entire movie (!) on YouTube.

See Daddy B. Nice's Artist Guide to Keisa Brown.

Browse through the Keisa Brown CD's in Daddy B. Nice's CD Store.

***********




**********




If You Liked. . . You'll Love

If you liked Ike and Tina Turner's "A Fool In Love," Keisa Brown's "I've Been Lonely For So Long" should be right up your line.





Honorary "B" Side

"Fly On The Wall"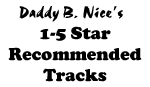 I've Been Lonely For So Long


CD: Keisa Brown Collection
Label: Malaco






Fly On The Wall


CD: Keisa Brown Collection
Label: Malaco






Some Bridges Need Burning Down


CD: Keisa Brown Collection
Label: Malaco






I'm Still In Love With You


CD: Keisa Brown Collection
Label: Malaco






Long Way Home (Theme from 'Emma Mae')


CD: I'll Carry You
Label: Juana






Two Birds With One Stone


CD: Keisa Brown Collection
Label: Malaco






I'm Leaving Married Men Alone


CD: Keisa Brown Collection
Label: Malaco






Last Two Dollars


CD: I'll Carry You
Label: Juana






Your Love Is So Good


CD: Keisa Brown Collection
Label: Malaco






Let's Take The Long Way Home


CD: Keisa Brown Collection
Label: Malaco