NEW!

Corner & Top 10


Concert Calendar
& Mailbag


Comprehensive Index


New CD Reviews


Index to Artist Guides
NEW!


Best of 2022

The Original Chart (1990-2010)

21st Century Chart (2000-2020)
NEW!

The New Generation Chart (2010-2030)
Southern Soul CD's, MP3's


Best of Pages
About the Music
About Us
Links
Home

"Tickle Box"
C-Wright
April 1, 2019:
New Album Alert!
Sample/Buy C-Wright's new A NEW HEART album at Amazon.
A NEW HEART TRACK LIST:
1
Intro (Heart Monitor)


2
A New Heart
C-Wright, Rich Wright

3
Sexy Lady
C-Wright, Ms. Portia, G-Lynn

4
Love Spell
C-Wright

5
Tickle Box
C-Wright

6
Main Squeeze
C-Wright

7
Changing Positions [Explicit]
C-Wright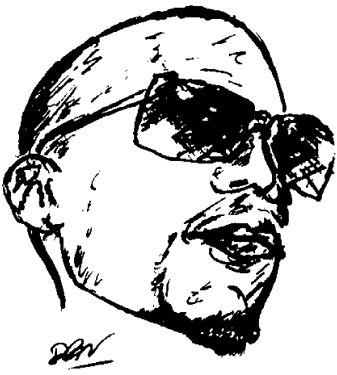 8
When I'm Gone
C-Wright

9
Different Way
C-Wright, LaMorris Williams

10
Sookie Sookie Nah
C-Wright, Rich Wright, Mr. Hot Topic

11
The Promise (Wedding Vow)
C-Wright

12
So in Love
C-Wright

13
SnapBack [Explicit]
C-Wright, G'Que Mickens

14
C.P.R (2 Breaths / 30 Compressions) [Explicit]
C-Wright

15
Southern Belle
C-Wright, Wendell Glover

16
Take It Slow [Explicit]
C-Wright

17
Outro (The Last Breath)



Daddy B. Nice notes:
C-Wright's new CD showcases the effervescent single "Tickle Box" in a bounteous fifteen-track set. "Sexy Lady" with Ms. Portia and G-Lynn recycles the hook from Cameo's "Candy". LaMorris Williams joins C-Wright on "Different Way". "SnapBack," a duet with G'Que Mickens, sets a charismatic, harmonizing chorus over a torrid-paced rhythm track. But the guest spots aren't the only treasures of the set. Just as intriguing and sometimes more are C-Wright's solo excursions--for example, the steamy ballad "C.P.R (2 Breaths / 30 Compressions)".

"Tickle Box" charted in July 2018.

Daddy B. Nice's Top 10 "BREAKING" Southern Soul Singles Preview For. . .

-------JULY 2018-------


5. "Tickle Box"------C-Wright

C-Wright's best song yet! And in the second half we're treated to an amazing insertion of Barbara Lewis's "Hello Stranger"--"It seems like a mighty long timmmme..."-- that will thrill the old school. It does me.

Listen to C-Wright singing "Tickle Box" on YouTube.
Listen to all the songs from C-Wright's A NEW HEART album on YouTube.
Buy C-Wright's new A NEW HEART album at iTunes.
Buy C-Wright's new A NEW HEART album at Amazon.
June 18, 2018:
C-Wright: I Bluez Myself (Total-Impaq Muzik) Two Stars ** Dubious Debut By A New Southern Soul Artist.
A well-conceived and executed album by an obviously talented young performer, I Bluez Myself arrived in the mail a year ago and was bypassed for review due to its overwhelmingly urban-radio orientation. Your Daddy B. Nice's recollection is of going over this "rejection" with the artist, Louisianan Chris Wright, via e-mail at the time, but with the volume of submissions received I may be mistaken. At any rate, C-Wright is nothing if not persistent, and I Bluez Myself is once again upon my desk.

When it comes to CD reviews of late, my desk (and my CD Reviews page) seems like a garden that requires constant weeding. It's hot, sweaty labor. I'm a southern soul man. All of my reviews are written from the point of view of southern soul advocacy. I'm weeding-out urban radio, and it's a never-ending battle. With the explosive growth of interest in southern soul among the young has come a flood of product with roots no longer in gospel.

I can listen to C-Wright's I Bluez Myself--which is quite generous, by the way, some nineteen tracks--for a good while because the music is acquitted with energy, creativity and expertise. But there comes a point--say, fifteen, twenty minutes in--when I suddenly stop and say, "Wait. This is just music I could hear on any big-city radio in the country. And now, just like twenty years ago, I'm still interested in the music that's NOT on big-city radio. The music that's too real--too immediate, too humble--for the "smooth" and "lite," faux-sophisticated city folk. Why am I listening to this?"

And then I return to rough-hewn, powerful southern soul--Annie Washington's "Show Pony," for example, #2 on Daddy B. Nice's Top 10 Singles this month--and in three minutes all of C-Wright's urban music with its "smooth" conventions blows away like so much fluff. Due to its familiarity or commercialism (or both), the "lite" and "smooth" R&B (or funk or techno) just doesn't make an impression. And that impacts many of the artists reviewed recently on this page: Mo' B, Uncle Wayne, Napoleon Demps, Black Diamond, Ms. Genii and Solomon Thompson, to only name a few.

In many cases, these artists know how to do southern soul. They just don't want to do southern soul. Their musical styles make it all too obvious they don't listen to Marvin Sease, Bobby "Blue" Bland, Johnnie Taylor, Nellie "Tiger" Travis or Ms. Jody. They want to do their own thing--all fine and good--except why bring it to the southern soul market, distracting from the many young artists with southern soul bona fides trying to make names for themselves?

There are exceptions to urban radio in the set, but very few. C-Wright's "Operator," his first popular chitlin' circuit single, is classically simple in a way sure to be snubbed by urban radio and all the more loved by southern soul fans for its immediacy and humility. Hell, it's even got the "cheesy programmed horns" flaw of southern soul I've railed about for many years. Yet, in this context, the "cheesy" horns are yet another sign C-Wright knows how to do southern soul but won't.

There's another exception. "Mr. Good Thang," like "Operator" well-received in southern soul enclaves, has a credibility and accessibility (not to mention a hook and a melody) that will appeal to most southern soul fans. Granted, it has more urban than rural conventions (think Jeff Floyd), but it's at least a borderline product, conducive to both musical camps.

"I'm Sorry" begins with a promising southern soul-like, horn line but gradually dissolves into a more "city" sound with a northern-soul, street-corner, acapella emphasis. More typical is the blatant urban champagne of "Fifty-fifty," which is about as far from Bobby Rush and Denise LaSalle and "da" Bluez as one gets.

"Wonderful" may be the ultimate litmus test for the southern soul fan. It has melody, pace and a good vocal. Has C-Wright finally found a successful blending of his hiphop/urban style with the southern soul ear? I'll leave that for the reader to decide (click the link). The decision may be as difficult as mine in giving any album with this much musical firepower only two stars, which seems to fly in the face of the artist's ample brilliance.

There is reason for hope, however. And, in fact, it was the "tipping point" in my decision to write this critique. C-Wright has a new single out, "Main Squeeze". Unfortunately, it's not on the album, which came out in 2017. But it is bona fide southern soul. The choruses and harmonies sound southern. It's closest to "Operator" of any song C-Wright has recorded.

Not only that. I dug up another new C-Wright single on YouTube. "Tickle Box" just came out and it, too, is solid southern soul. The emphasis is on the song, not the technique. The vocals are "southern," whatever that is. You either know it or you don't. You might say C-Wright has integrated his roots seamlessly into southern soul on this single. There's even a Barbara Lewis trailer, and it works. Unbelievable. Maybe this album, with its preponderance of mainstream/smooth/hiphop mannerisms, will prove to be C-Wright's turnstile into true southern soul.

--Daddy B. Nice

Buy C-Wright's I BLUEZ MYSELF CD at Amazon.

Buy C-Wright's new single, "Main Squeeze," at Amazon.


--Daddy B. Nice
About C-Wright
C-Wright (aka Chris Wright) hails from Carencro, a suburb of Lafayette, Louisiana.

*************
To automatically link to C-Wright's charted radio singles, awards, CD's and many other references on the website, go to C-Wright in Daddy B. Nice's Comprehensive Index.
*************

Discography

2010 A New Journey (Total-Impaq Muzik)

2017 I Bluez Myself (Total-Impaq Muzik)


Tidbits
July 1, 2018:

1.
C-Wright on YouTube:
Listen to C-Wright featuring Tucka singing "Operator" on YouTube.
Listen to C-Wright singing "Fifty-Fifty" on YouTube.
Listen to C-Wright singing "Mr. Good Thang" on YouTube.
Listen to C-Wright singing "Tickle Box" on YouTube.
Listen to C-Wright featuring G-Que and LaMorris Williams singing "Feel Good" on YouTube.
Listen to C-Wright singing "Don't Take Your Love Away" on YouTube.
July 1, 2018:
2.
Lending assistance to C-Wright on the I Bluez Myself album is Candice G., whose debut single was one of Daddy B. Nice's Top 25 Songs of 2017 (#23).

Listen to Candice G. singing "Sexy Swing" on YouTube.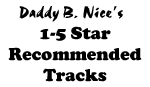 Tickle Box


CD: Tickle Box (The Single)
Label: Total-Impac Muzik






Mr. Good Thang


CD: I Bluez Myself
Label: Total-Impac Muzik






Operator (featuring Tucka)


CD: I Bluez Myself
Label: Total-Impac Muzik






Main Squeeze


CD: I Bluez Myself
Label: Total-Impac Muzik






Together


CD: A New Journey
Label: Total Impaq Musik


Sample or Buy
A New Journey




Wonderful (feat. G-Que Mickens)


CD: I Bluez Myself
Label: Total-Impac Muzik






Swing With You (feat. G-Que Mickens)


CD: I Bluez Myself
Label: Total-Impac Muzik