NEW!

Corner & Top 10


Concert Calendar
& Mailbag


Comprehensive Index


New CD Reviews


Index to Artist Guides
NEW!


Best of 2022

The Original Chart (1990-2010)

21st Century Chart (2000-2020)
NEW!

The New Generation Chart (2010-2030)
Southern Soul CD's, MP3's


Best of Pages
About the Music
About Us
Links
Home

Champagne (Behind The Scenes 2019 Awards)
February 1, 2020:
Best Female Vocalist 2019: Champagne
See Daddy B. Nice's Best Of 2019 Southern Soul Awards.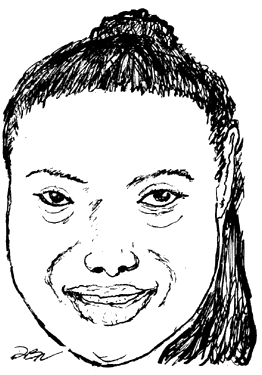 The awarding of this year's (2019's) Best Female Vocalist was one of the most exciting, exhilarating and difficult decisions Daddy B. Nice has made in the fifteen years of hosting the honors. The selection process has always been a mixture of my own personal choice (which is, after all, why readers visit the website) and the choices of the fans as gleaned through music sales, industry buzz, YouTube views and the like.

One of the first atypical judgments I made this year was to move the solid but not spectacular or innovative work of longstanding vocalists to the "Best Songs By Longtime Veterans" category, thus clearing the way for the slew of new female artists with head-turning work. Thus, well-known southern soul divas like Sheba Potts-Wright and Karen Wolfe were eliminated from consideration. This seemed to me to be the only logical response to the overabundance of spectacular recordings by new female vocalists such as Dee Dee Simon, West Love, Itz Karma, Annie Washington, Sassy D and many others who were taking southern soul music to a volatile, high-energy level similar to early R&B and Rock & Roll, when top artists changed on an almost annual basis.

The second quandary was what to do about the "elephant in the room". That would be "Let Me Put My Mouth On You" by Highway Heavy featuring Champagne. In my first write-up on this X-rated paean to blow jobs, I stressed its place in the chitlin' circuit tradition:

************

Daddy B. Nice's Top 10 "BREAKING" Southern Soul Singles Preview For. . .

-------OCTOBER 2019-------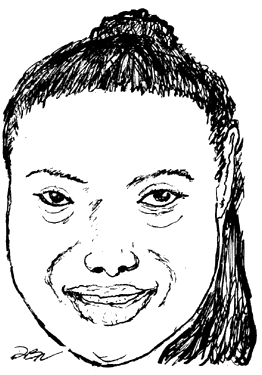 1. "(Let Me Put My) Mouth On You"-----Highway Heavy featuring Cham-
pagne

The power to shock (especially sexually) is part of what southern soul has always had to offer its fans, regardless of what made it onto the radio. Think of Bobby Rush singing X-rated versions of "Bare Mouth Woman" ("with no teeth in her head") to raucous audiences in small clubs. Think of mainstream southern soul artists as cherished as Clarence Carter ("Strokin'"), Marvin Sease ("Candy Licker"), Millie Jackson, Jackie Neal, Ms. Jody, LaMorris Williams, Sweet Angel, Chick Willis and Bigg Robb: they all provoked and titillated their audiences with sexual explicitness. "Mouth On You" is great music and a continuation of Highway Heavy's (Charles Lewis's) work with Pokey Bear ("My Sidepiece") Cold Drank ("Three"), Sweet Johnny James and most recently Fya Redd ("Wrong Man").

Listen to Champagne singing "Mouth On You" on YouTube.

***********

And in later remarks in Daddy B. Nice's Mailbag, in response to a reader's question:

*********
Dear Daddy B Nice,

I really enjoy your reviews. As a reviewer/critic, do you have any particular biases that would help artists like me?
**********

...I replied that I did have a bias in favor of music over lyrics, meaning that my primary response to a new song was always the instrumental track and the vocal--the sound of the vocal, not taking into account the actual words--in short, the music and its presentation. And I used "Mouth On You" as one of my examples:

*********
I can't pretend I didn't hear the X-rated lyrics to this scandalous Highway Heavy ode to fellatio, but it was the music--Tyree Neal's incredibly-inspired guitar, H.H.'s smoky, deep-soul organ, and Champagne's mesmerizing vocal and voice-overs--that hooked me, so much so that I would have given it a #1 if the lyrics had been--

"Let me put my scarf on you."

Believe it or not.

**********

And finally, in my Top 25 Songs of 2019, I summarized my high ranking of "Mouth On You" thus:

***********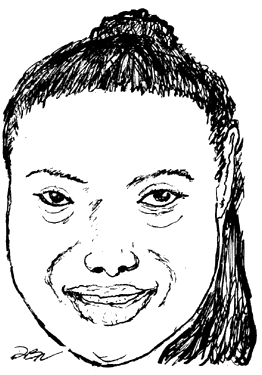 3. "(Let Me Put My) Mouth On You"-----Highway Heavy featuring Cham-
pagne (w/ Tyree Neal on guitar)

She was either the most courageous or the most infuriating and scandalous new vocalist of 2019, but the beauty of the instrumental track and the soulfulness of the vocal could not be denied.

Listen to Champagne singing "Mouth On You" on YouTube.

***********

And yet, even after thoroughly laying down my case for this song, I had misgivings. For one, I was troubled over the repercussions of championing what many fans might rightfully consider a pornographic piece. I also worried that I had lost, albeit silently, half my female readership. I might add that "Mouth On You" was never submitted to me. I found it on YouTube myself, although Charles Lewis (Highway Heavy) and I have talked in the past about not ignoring his stuff (which I admire), and his Pinky Ring Music cohorts have goaded me through the years not to ignore his always musically and visually pristine YouTube video releases.

But in the end, I could not get this song out of my head. It possessed a power--an outright musical beauty--that surpassed all others. As good as the other divas' material was, Champagne's "Mouth On You" was on a whole other level. And months after its release (like right now) I can hear the musical phrase behind the lyrics:

"I've got a grand throat (unintelligible)...on me,
And I specialize in dickology..."

And its musical counterpart from the second verse:

"From the ear to the neck to the nipple,
Unbuckle his pants, licking down his zipper..."

...as the most beautifully-sung words of the year.

Would I want to see a bunch of X-rated, copycat songs follow in its wake? God, no--a big "No!" But still, you can't discount the existence of the song. And you can't discount the atomic reverberation of the voice-over, including "Make my mouth like a pussy". It does what I feared wouldn't happen again in contemporary southern soul. It shocks--genuinely shocks--and yet it rocks and swings like a heavenly lullaby. That is true bravery and originality.

The story goes that Big Mama Thornton didn't want to record "Hound Dog," the song that Elvis later covered and kicked off the rock and roll revolution with. In Big Mama's day, what would later be called R&B, blues, or southern soul was called "race music," and on the very session memorialized in the YouTube link to the song (above), Big Mama fought with the producers. She wanted to record an X-rated song she liked, not the double-entendre silliness of "Hound Dog". But the producers insisted her X-rated material would never get aired on the radio, and Big Mama finally relented, giving "Hound Dog" her best shot, and the rest is history.

Flash forward to today. Everyone knows (but few people talk about it) that southern soul is too black, too race-based, too raw, too obscene, etc. for mainstream white tastes. And if "Mouth On You's" fate is to be an underground record, so be it. Southern Soul is an "underground" genre. Why not take advantage? It may seem uncomfortable at first because it is so different, but true art should change you--startle you--and on both counts Champagne deserves to be 2019's Best Female Vocalist.

See Daddy B. Nice's Best Of 2019 Southern Soul Awards.
Best Female Vocalist 2019: Champagne
--Daddy B. Nice