NEW!

Corner & Top 10


Concert Calendar
& Mailbag


Comprehensive Index


New CD Reviews


Index to Artist Guides
NEW!


Best of 2022

The Original Chart (1990-2010)

21st Century Chart (2000-2020)
NEW!

The New Generation Chart (2010-2030)
Southern Soul CD's, MP3's


Best of Pages
About the Music
About Us
Links
Home

"Jukebox Lover"
Tucka 1 The New Generation Southern Soul
July 18, 2023:
"Jukebox Love" replaces "Sweet Shop" as Daddy B. Nice's #1-ranked Tucka single.
(See the chart.)
Listen to Tucka singing "Jukebox Lover" on YouTube.

January 28, 2023:
See the chart.

August 1, 2022:

Daddy B. Nice notes:

With this announcement Tucka James rises from #3 to #1 in Daddy B. Nice's Top 100 Southern Soul Artists: The New Generation, toppling previously #1 artist Big Pokey Bear. Sir Charles Jones, who was #1 for ten years on the previous chart, remains at #2, while Pokey takes over Tucka's previous spot at #3. These three artists are the top revenue producers in the genre, commanding top billing and booking fees on the southern soul concert circuit, which has grown astronomically in the last decade, and there are deserving arguments for any of the three to hold down the top spot. Pokey Bear has "My Sidepiece," still one of the most indelible hits of the 22nd century. Sir Charles still draws an audience on par with Tucka and Pokey Bear, and perhaps eager to prove he's still the "King of Southern Soul," has upped his recording output to bypass Pokey if not Tucka. But Tucka is---and has been for the last couple of years---the top draw in southern soul. And this is not my (your Daddy B. Nice's) opinion per se. My years-long hosting of the Concert Calendar, examining flyers and processing them for the Calendar, gives me a unique perspective into exactly who is the headline act and "closer" of any multi-act venue, and for the last two years Tucka has been hands down the top draw in southern soul, listed in the most prominent advertising and paid via the highest booking fees. In addition, Tucka's recording output has been sustained at an extremely high level. (Listen to his latest single "Jukebox Lover".) So if anyone of the three top stars in southern soul has been neglected or under-rated the last couple of years, it has been Tucka. When a chart is in progress, as the Top 100 New Generation is, I'm very reluctant to make changes, and I usually do wait with a certain degree of patience, often longer than I should, just to make sure the change is fair and justifiable. Thus, the emergence of King George, for example, who is on that waiting list. Debuting only this year, George has taken the southern soul world by storm, commanding booking fees and seizing headliner status out of all proportion to any emerging southern soul artist of the past. But patience and prudence demand that we wait and see where his career goes from here. His day to be memorialized with the top guns may be coming. As for Tucka, his day has arrived: to name him #1 is to belatedly right a wrong, and to name him #1 is to welcome a kinder, gentler musical style, obviously also favored by the fans. As for Pokey Bear, who drops to #3, he just had a #1 single in June (2022) and may be beginning his own new tear around the musical racetrack. He and Tucka have been tied at the hip by geography and culture ever since they appeared in the teens, as can be seen by scrolling through the Tucka Artist Guide (below).

Listen to Pokey Bear and Tucka singing "They Call Me Pokey" on YouTube.

Congratulations to Tucka, Sir Charles and Pokey.

---Daddy B. Nice





November 26, 2020:
Daddy B Nice's Profile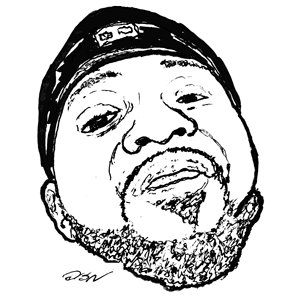 Tucka's meteoric rise to #3 on the southern soul charts mirrors Pokey Bear's ascent to #1. A decade ago, Tucka and Pokey were unknowns. Today their names bring instant smiles of recognition. And, like Pokey Bear, Tucka's early success came not from within the cozy confines of the Mississippi Delta (the Jackson-Memphis orbit) but from the Louisiana Delta (South Louisiana, Gulf-Coast and Florida Panhandle).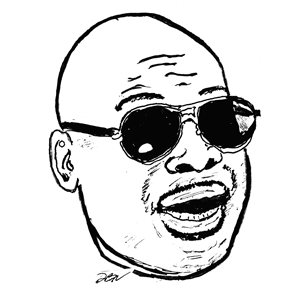 Tucka and Big Pokey Bear ("Mr. It Ain't Fair") were just what southern soul was ripe for in the early teens---a creative kick in the ass---and it wasn't so much, "Would southern soul embrace Pokey and Tucka?" as it was...Would they embrace southern soul?

Tucka was the "King of Swing" and Pokey pointedly called his music "blues". Neither was hell-bent on characterizing his music as "southern soul," even as they each pulled in enviably sizable audiences. Many southern soul artists watched these phenomenal newcomers with no small amount of consternation, marvelling at the previously latent audiences they were tapping into.

What brought Tucka and Pokey into the southern soul fold was the reality surrounding them. They were singing in a sea of southern soul performers, and it didn't take long before it dawned on them that the same fans who came to their venues also "loved them" some Sir Charles Jones and T.K. Soul and O.B. Buchana---some Cupid and Calvin Richardson---some Ms. Jody and Nellie "Tiger" Travis. They also came to understand southern soul's multi-act venues routinely attracted crowds in the thousands, providing the key to making a consistent, year-round living.

Camaraderie (recording and touring) with the other artists accomplished the rest, and over time the onetime label divisions vanished so completely that Tucka is now not only considered a southern soul star but a member of its elite vanguard, his once-puzzling and/or disorienting tunes admired far and wide.

Tucka's signature song, "Sweet Shop," is the perfect illustration. What is its antecdent? From whom and from what does it derive? Lyrically, the obvious precursor is Marvin Sease's "Candy Licker".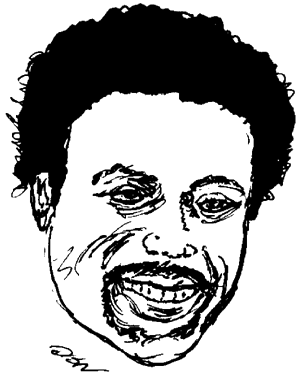 To Marvin Sease's generation, the celebration of a man giving oral stimulation to a woman's clitoris was still borderline scandalous. At the time black men were said to be less likely to "partake" than white men. That's why Marvin Sease was vilified by some in the South and scorned nationally.

What are the first words Marvin Sease sings in "Candy Licker" ? "I'm not ashamed anymore." That bridge---shame---was crossed long ago, and "Sweet Shop" takes to cunnilingus like a pig to a mud wallow. When Marvin sang, "I will lick you 'till you come," it was electrifying---it was really, really sexual---and for women, singing and dancing along to "Candy Licker" was the equivalent of throwing off the twin chains of prudence and repression.

Listen to an uncensored rendition of Marvin Sease's "Candy Licker" on YouTube.

The salacious repartee in this version of "Candy Licker" is what you heard if you saw Marvin Sease in concert, and it's clear why the women in his audiences went delirious.

Tucka's goal in "Sweet Shop" is much the same: to please women, to revel in it, only the sound
is at first more sugary and commercial-sounding than traditional southern soul singers like Sease. Tucka's southwest Louisiana sound in-sources Cajun, Caribbean, hip-hop, AND southern soul influences, running them through a strong "keepin'-it-on-the-down-low" filter.

Listen to Tucka singing "Sweet Shop" on YouTube.

Tucka's "lick, lick, lick" is just as suggestive as Sease's, but it's more natural, taken-for-granted, healthy and even, in a way, innocent. "Sweet Shop" doesn't have the "edge" that Marvin had to bring to "Candy Licker"; guilt and shame no longer apply.

In fact, what's truly revolutionary about "Sweet Shop" is no longer the lyrics but the music: the "turned-on" atmosphere created not only by the words "take me to your sweet shop" and "let me in, let me in" but the hothouse instrumental track, a cradle-rocking, bass-heavy, rhythm section overlaid with a vast swath of symphony-sized strings.

As the song proceeds, various, fanciful, flute-like instruments pipe in and out with assorted melodic lines. It's like having five desserts put down in front of you, or like going to a circus from yesteryear and hearing a different, carnival-like band in every ring. The excess is palpable, and unlike anything ever heard in southern soul with the possible exception of Ollie Nightingale's sumptiously romantic "She's In A Midnight Mood In The Middle Of The Day". However, in the latter, the song's panorama includes work, house, the liquor store, etc.

The world of "Sweet Shop" begins and ends with the woman's body, and almost a decade later that focus on a woman's physical "universe" is still central to Tucka's appeal. As this artist guide was being written in November of 2020, Tucka was once again #1 on the SouthernSoulRnB singles charts with a portrait of a helpless man succumbing to a comely woman's mere presence.

**************
Daddy B. Nice's Top 10 "BREAKING" Southern Soul Singles For. . .

-------NOVEMBER 2020-------

1. "Won't Disapprove"------Tucka feat. Marcus Fisher.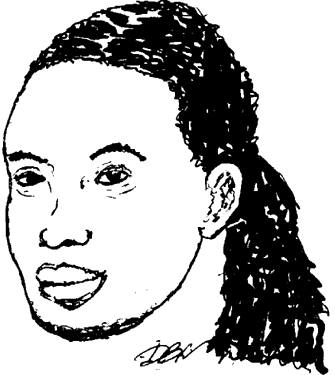 Now you take the geography of a woman... Who has expanded our appreciation of the contours, the smells, the pheromones of the fair sex more than Tucka? Here's his latest glimpse into how a woman's movement mesmerizes a man.

Listen to Tucka and Marcus Fisher singing "Won't Disapprove" on YouTube.
*************

Much has been said of Tucka's unique vocal style, but verbal descriptions inevitably fall short. Like his Jackson, Mississipi peer J-Wonn, the style is honeyed and youthful, eerily accurate yet carelessly exuberant. Most southern soul appeals to "grown folks". But, again like J-Wonn, Tucka is so young and spectacularly gifted he touches young women and only secondarily the "young woman" in grown women.

Put another way, Tucka is especially loved because he makes all women feel young, a trait he shares with the late, great Johnnie Taylor. And like the godfather of southern soul, Tucka is such a love object he's recently taken to wearing a baseball cap emblazoned with the words NO F*CKS GIVEN. Now that's a place many men would like to be...although few are chosen. And, maybe because of his attractiveness to women, there have been the image changes, from cigar-smoking, fedora-wearing hipster to pony-tailed heart-throb to body-building specimen to a porkpie-hatted "Von Miller" look complete with nerdy spectacles. For more on how Tucka went from being a "complete unknown" to the third-most popular performer in southern soul music, read more in "About The Artist" (scroll down).

*************
For the latest updates on Tucka, including CD reviews and contemporaneous reports, scroll down to the "Tidbits" section. To automatically link to Tucka's charted radio singles, awards, CD's and other citations on the website, go to "Tucka" in Daddy B. Nice's Comprehensive Index.
************

**********
Note: Tucka also appears on Daddy B. Nice's Top 100 21st Century Southern Soul (2000-2020). To read Daddy B Nice's commentary on Tucka prior to 2020, click here.
**********

--Daddy B. Nice
About Tucka 1 The New Generation Southern Soul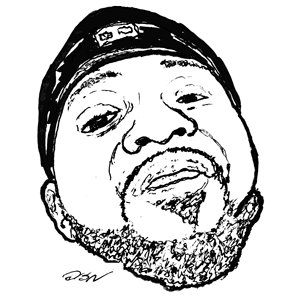 Tucka (the performing name of Loreauville, Louisiana-born Tucker James) got his start in music working with the renowned zydeco recording artist Keith Frank, no stranger himself to line-blurring musicianship between genres. Frank, a peer of zydeco star Rosie Ledet whose career had begun in the nineties, had many songs---including "She's Gifted" (2018), "Come On Home" (2016), "Teddy Bear" (2015) and "Haterz" (2013)---cross over into southern soul airspace, but the first and most significant of these singles was "Casanova," from Frank's album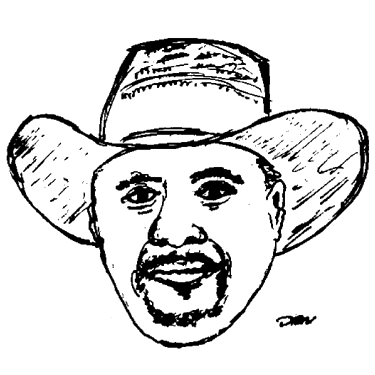 LOVED. FEARED. RESPECTED., which came out as a single and album in 2009, the same year Tucka started his career with LOVE REHAB. "Casanova" played at every crawfish boil in Louisiana, and traveling up I-55 to Jackson, Mississippi and hearing Frank's "Casanova" playing over southern soul's flagship station WMPR had to be a revelation for Louisiana artists.

Listen to Keith Frank singing "Casanova" on YouTube.

Zydeco music and its eponymous button accordion had long been a close cousin to southern soul. The zydeco anthem "My Tutu" was Denise LaSalle's most popular single, Jackie Neal's "Zydeco Dance" was one of her most requested songs, and fellow Louisianan T.K. Soul's "Zydeco Bounce" was the tune with which he invariably left the stage and danced with his audience.

Other zydeco artists---most prominently Frank and Chris Ardoin---were already experimenting with what they called "swing-out," a hybrid of zydeco and southern soul. But Tucka transferred little of the trappings of zydeco to his solo career: no cajun accordion, no dance music per se. In a startling breakthrough, his "swing-out" or "swing" as in "king of swing" grafted rocking rhythm tracks and the cozy ambience of zydeco with solid R&B. The first song to hit the bullseye was "Work It Out".

Listen to Tucka singing "Work It Out" on YouTube.

Seasoned by his sojourn with Frank, fresh from the missed opportunities of his first full-length album, Tucka wasted no time putting out a second, much better one. Forever King was anchored by another surefire, swinging-at-midtempo hit, "Don't Make Me Beg."

Listen to Tucka singing "Don't Make Me Beg" on YouTube.

The album featured a much more confident and focused songwriter and vocalist comfortable with his own themes and techniques--witness the sure-handed classic, "Candyland".

Following closely on the heels of FOREVER KING, Love Rehab 2, published in 2012, was another resounding success, improving even more on what was now unmistakably Tucka's sound with another mellow, mid-tempo classic: Sweet Shop.

Listen to Tucka singing "Sweet Shop" on YouTube.

"Sweet Shop" wasn't the only radio-worthy track on LOVE REHAB 2. Tucka also scored with "Forever Swing," accompanied by the ever-buoyant Doug E. Fresh. And, as if to emphasize that he was no one-hit or two-hit wonder, the album contained another Tucka track that swiftly moved up Gulf-coast music charts--"Book Of Love"--making at least three singles which, once exposed to radio, had fans tying up request lines.

The most prominent Deep South station to popularize Tucka was Mobile, Alabama's WDLT, led by deejays Beverly McDowell, Nikki DeMarks and Stormy on their excellent "All Blues Saturdays," where Tucka--through sheer talent and charisma--became close to a "resident" artist. To hear DeMarks purr "Tuuuuckkkkaaaaa" was especially pleasing.

In "The Book Of Love," Tucka said he was trying to write "the perfect song," and Tucka's work over the years bears it out. He prioritized creation over marketing to an extent seldom seen. Not that Tucka didn't aggressively pursue a career in the only ways he thought open to him. He did avail himself of YouTube from the very beginning, offering his songs for free before it was "universally" accepted. He enlisted well-known rapper Doug E. Fresh for a verse in "Forever Swing" in 2012. He remixed "Candyland" with hiphopper Wochee, featured the same year on Chico's Radio out of Mobile, Alabama. And Tucka's verses on Pokey's "They Call Me Pokey (Remix) were especially popular and revealing, underlining by contrast with Tucka's collaborators the special style and tone of his vocals.

Listen to Tucka singing on the Pokey remix, "They Call Me Pokey."

Here are some bullet reviews of songs from Tucka's unprecedented run of hit singles from his latest album, Working With The Feeling:

From the singles charts at SouthernSoulRnB:

***********

Daddy B. Nice's Top 10 "BREAKING" Southern Soul Singles Preview For. . .

-------DECEMBER 2018-------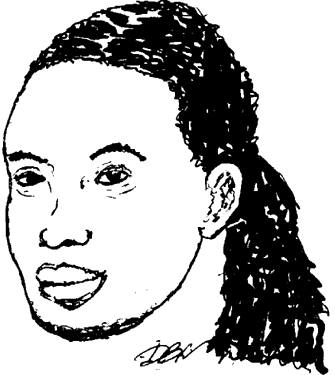 1. "Ain't No Getting Over Me" -----Tucka

Cupid couldn't have shot an arrow at your heart more accurately than Tucka does with this stunning cover of the Ronnie Milsap country classic. Once you hear it, you won't be able to forget it. (I recorded a "short version" without the opening voice-over.)

Listen to Tucka singing "Ain't No Getting Over Me" on YouTube.

See Daddy B. Nice's Tucka: New Album Alert!

2. "Tipsy"-----Tucka

In my "New Album Alert" for Tucka I listed this song's antecedents as Frank Lucas' "The Man With The Singing Ding-A-Ling," Betty Wright's "Tonight Is The Night" and The Rascals "Groovin'". But of the three, "Tipsy" with its inebriated "brown liquor love" most resembles the sunny, romantic buzz of the original, "Groovin'/ On a Sunday afternoon..."

Listen to Tucka singing "Tipsy" on YouTube.

Buy Tucka's new WORKING WITH THE FEELING album at iTunes.

**********

Daddy B. Nice's Top 10 "BREAKING" Southern Soul Singles Preview For. . .

-------JANUARY 2019-------

…3. "Big Train"-----Tucka

As a vocalist, Tucka is quite simply unsurpassed, and the driving acoustic-guitar sound of this tune and the Working With The Feeling album as a whole is intoxicating.

Listen to Tucka singing "Big Train" on YouTube.

And…

…6. "Make Me Wanna Do Wrong"-----Tucka

The Pied Piper of Louisiana will add to his long caravan of fans with this ratcheted-down, reggae-rhythm-section-dominated gem.

Listen to Tucka singing "Make Me Wanna Do Wrong" on YouTube.

***********

Daddy B. Nice's Top 10 "BREAKING" Southern Soul Singles Preview For. . .

-------MARCH 2019-------

...3. "Jungle Love"----- Tucka

I hear a little Bo Diddley in the instrumental track and a little Buddy Holly in the vocal. From Tucka's new, "every-song's-a-classic" album, Working With The Feeling.

Listen to Tucka singing "Jungle Love" on YouTube.

***********

Tucka Discography:

Love Rehab (Top Authority/Tucka Ent.) 2009

Love Rehab

Forever King (Top Authority) 2011

Forever King

Love Rehab 2 (Juke Joint Music) 2012

Love Rehab 2

Groove City (Tucka/Groove City Music) 2014

Groove City

Long Live The King (Groove City Music) 2016

Long Live The King

Working With The Feeling (Hit Nation) 2018

Working With The Feeling



Tidbits
1.Tucka on YouTube
Listen to Tucka singing "Don't Make Me Beg" on YouTube.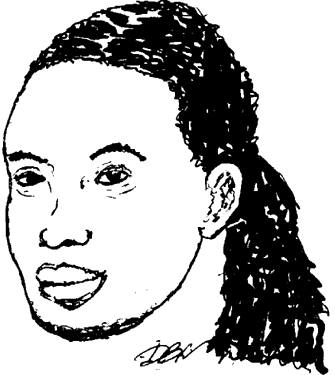 Listen to Tucka singing "Work It Out" on YouTube.
Listen to Tucka singing "Candyland" on YouTube.
Listen to Tucka singing "Sweet Shop" on YouTube.
Listen to Tucka singing "Book Of Love" on YouTube.
Listen to Tucka and Doug E. Fresh singing "Forever Swing" Live Onstage on YouTube.
Listen to Tucka and Lacee singing "Move Something (Remix)" on YouTube.
Listen to Tucka and Wochee and JPaul Jr. singing "Candyland (Remix)" on YouTube.
Listen to Tucka and Tyree Neal joining Pokey in singing "They Call Me Pokey" on YouTube.
Listen to Tucka singing "Troubled Man" on YouTube.
Listen to Tucka singing "I Ran A Good Man Away" on YouTube.
Listen to Tucka singing "Don't Make Me Beg (New Orleans Bounce Remix)" on YouTube.
Listen to Tucka singing "She's Lovin' Me" on YouTube.
Listen to Tucka singing "Moanin'" on YouTube.
Listen to Tucka singing "Love Doctor" on YouTube.
Listen to Tucka singing "Back To The Sweet Shop" on YouTube.
Listen to Tucka singing "I'm Gonna Be Somebody" on YouTube.
Honorary "B" Side
"Until The Morning Comes (feat. Audi Yo)"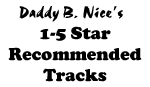 Jukebox Lover


CD: Jukebox Lover (The Single)
Label: Hit Nation






Until The Morning Comes (feat. Audi Yo)


CD: Working With The Feeling
Label: Hit Nation






Ain't No Getting Over Me


CD: Working With The Feeling
Label: Hit Nation






Big Train Coming


CD: Working With The Feeling
Label: Hit Nation






Book Of Love


CD: Love Rehab 2
Label: Juke Joint Music


Sample or Buy
Love Rehab 2




Don't Make Me Beg


CD: Forever King
Label: Top Authority Records


Sample or Buy
Forever King




Sweet Shop


CD: Love Rehab 2
Label: Juke Joint Music


Sample or Buy
Love Rehab 2




Touch Your Spot


CD: Groove City
Label: Groove City Music






Work It Out


CD: Love Rehab
Label: Top Authority Records