NEW!

Corner & Top 10


Concert Calendar
& Mailbag


Comprehensive Index


New CD Reviews


Index to Artist Guides
NEW!


Best of 2022

The Original Chart (1990-2010)

21st Century Chart (2000-2020)
NEW!

The New Generation Chart (2010-2030)
Southern Soul CD's, MP3's


Best of Pages
About the Music
About Us
Links
Home

"Sweet, Black And Hot"
Billy Ray Charles

Daddy B. Nice's Forward:

When last we left the career story of Billy Ray Charles (see biography below), his writer and mentor, Jimmy Lewis, had died, leaving Charles' professional outlook in doubt. 2005's Southern Soul My Way was a comeback of sorts, netting three songs that garnered at least some Deep South airplay and respect: "Baby Mama Drama," "I'm Stuck On Stupid" and "Southern Girls Got The Booty."

Although over the last few years Waldoxy Records' Tommy Couch, Jr. (heir to his father Tommy's Malaco rhythm and blues legacy) has become intensely selective in the artists to whom he offers recording contracts, one of them has been Billy Ray Charles.

The reasons are not common knowledge. However, Charles' writer and producer Jimmy Lewis was a key part of Malaco's R&B resurgence in the late eighties and nineties.

Financially, the continued support for Billy Ray Charles seems to go against the grain of Malaco and Waldoxy's adherence to the bottom line.

From an artistic point of view, however, Charles still has much to offer: a seasoned, even weathered, persona capable of both the "street" credibility and wry humor that appeals to the chitlin' circuit audience.

--Daddy B. Nice

**********************

See "Tidbits" below for the latest updates on Billy Ray Charles. To automatically link to Billy Ray Charles' charted radio singles, awards, CD's and other references, go to "Charles, Billy Ray" in Daddy B. Nice's Comprehensive Index.

**********************

Daddy B. Nice's Original Critique: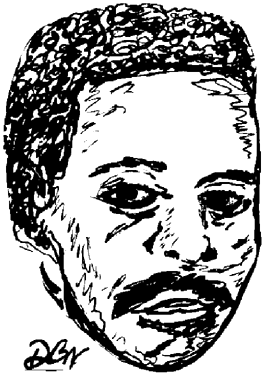 "Help Wanted

Southern Soul Rhythm & Blues seeks young recording artist to
carry on the tradition of Johnnie Taylor, Tyrone Davis, and Marvin Sease.
Must be conversant in chitlin' circuit themes and techniques.
Modest pay, commensurate with abilities."

No, it's not a real classified advertisement, but if such an ad had appeared at the dawn of the 21st century, Billy Ray Charles would have been at the front of the line, seeking work the minute the employment office opened. In fact, he would have been there at 4 am, if--to extend the analogy--his 1998 debut on Miss Butch, I Can Dish It Out, But I Can't Take It, can be said to have anticipated the "dawn" by a year or two.

Charles arrived on the Southern Soul scene as a mature artist with an R&B sound and a self-assurance that belied his youth. Neither spectacular nor tentative in the erratic mode of so many neophyte artists, he immediately created a niche for himself in the comfortable center of adult R&B, singing about put-upon men intent on having a little fun or--as in the superbly ethnic "Sweet, Black And Hot"--the pleasures of loving African-American women.

"I like my woman
The way I like my coffee,
Sweet, black and hot.

I don't know who said it,
But they sure told the truth.
The blacker the berry,
The sweeter the juice."

The ethnic flavor of the song owes much to the venerable Southern Soul songwriter, Jimmy Lewis, whose influence and guidance are evident throughout. In fact, next to the notable exception of Peggy Scott-Adams, who collaborated with Lewis on his Miss Butch label for many years, Billy Ray Charles may be the foremost interpreter of the late Jimmy Lewis's oeuvre.

In "U R Walking On Shakie Ground," yet another Lewis vehicle, Charles sings:

"My mother said that you're no good.
My daddy said that you're not cool.
Your mother and your father said to me,
'Are you my daughter's latest fool?'
Wait a minute, baby,
You're walking on shaky ground."

And in Lewis's disarming "I Been Partying All Night," perhaps Charles' most representative song--full of swagger, skepticism and thick-skinned amiability--Billy Ray sings:

"I've got to get my life straight.
Maybe I'll say that I had to work late.
She's not going to go for that old line,
Especially when I smell like a bottle of wine."

If the ultimate compliment for any artist is that he delivers the material in its simplest and most natural form, then Charles is more than deserving. However, newcomers shouldn't expect to be bowled over by his songs. They're not spectacular; they're not terribly innovative. In fact, they're almost obstinately middle-of-the-road. But they sound just right. They've got a sly, ever-present humor. And they convey an unerring ear for the nuances of Southern life.

The chance to collaborate with one of the half-dozen greatest masters of the Southern Soul genre (Jimmy Lewis) was the single most fortuitous step in Billy Ray Charles' career, connecting the gritty, earthy vocalist with the ribald, detail-rich material he was born to perform.
--Daddy B. Nice
About Billy Ray Charles
His autobiographical song "Shakin' My Shaker" (from 2000's Sweet, Black And Hot) tabs Louisiana as Billy Ray Charles' home state and mentions "shaking my shaker" at Mr. B's" in New Orleans.

The performer debuted with the 1998 CD, I Can Dish It Out, But I Can't Take It (Miss Butch). Its premier track, "I Been Partying All Night," garnered substantial rotation on the Stations of the Deep South, establishing Charles as a respected newcomer amongst Southern Soul fans.

2000's Sweet, Black And Hot (Miss Butch) cemented his reputation, offering two radio-friendly tracks in "Sweet, Black And Hot" and "Shakin' My Shaker." Although most of Charles' songs are Jimmy Lewis compositions, Charles himself wrote "I Been Partying All Night" and "Shakin' My Shaker."

Charles released You Got To Bring It To Get It (Miss Butch) in 2001, and the cut "U R Walking On Shakie Ground" reaped widespread airplay. But since that time--a number of years as of this writing--Charles has not returned to the recording studio. And the passing away of Jimmy Lewis may ultimately prove more ominous, since Charles relied on the songwriter for so much of his material.

*******************

Billy Ray Charles Discography:

1998: I Can Dish It Out, But I Can't Take It (Miss Butch)

2000: Sweet, Black and Hot (Miss Butch)

2001: You Got to Bring It to Get It (Miss Butch)

2005: Southern Soul My Way (Waldoxy)

2010: Drunk, Busted, Disgusted & Can't Be Trusted" (Waldoxy)


Song's Transcendent Moment
"My daddy used to say,
'Boy, you've got a real fine mama.
When you grow up,
Get you a sweet black woman.'"

Tidbits
1.

Respected Southern Soul songwriter Richard Cason hooked up (as producer) with Billy Ray Charles on 2005's long-awaited Charles release, Southern Soul My Way on Waldoxy Records, marking Billy Ray's first album since the death of his longtime producer and collaborator, Jimmy Lewis.

2.

March 21, 2007. "Southern Girls Got The Booty," very much in the vein of "I Been Partying All Night," failed to capture the pizzaz of its predecessor. The only tune from Southern Soul My Way to make much of a dent in Deep South radio playlists (mostly in 2006), it quickly disappeared and marked a disappointing effort overall for Billy Ray Charles. "Baby Mama Drama" and "I'm Stuck On Stupid" will ultimately prove to be the lasting tracks from this CD. DBN.

3.

The soul group Chairman Of The Board scored a chitlin' circuit hit, (from their CD All In The Family, Xcel, 2005) with a song inspired by Billy Ray Charles' "Sweet Black And Hot": "The Blacker The Berry."

4.

May 30, 2010: New Album Alert

Drunk, Busted, Disgusted and Can't Be Trusted (Waldoxy)

Bargain-Priced Drunk, Busted, Disgusted and Can't Be Trusted CD, MP3's

***********
If You Liked. . . You'll Love
If you liked Poonanny's (Jimmy Lewis-written) "That Baby Ain't Black Enough," you'll love Billy Ray Charles' "Sweet, Black And Hot."
Honorary "B" Side
"I Been Partying All Night"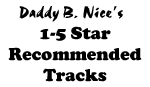 Sweet, Black And Hot


CD: Sweet, Black And Hot
Label: Miss Butch






I Been Partying All Night


CD: I Can Dish It Out, But I Can't Take It
Label: Miss Butch






Baby Mama Drama


CD: Southern Soul My Way
Label: Waldoxy






Giving Up


CD: Sweet, Black And Hot
Label: Miss Butch






I Can Dish It Out But I Can't Take It


CD: I Can Dish It Out, But I Can't Take It
Label: Miss Butch






I'm Stuck On Stupid


CD: Southern Soul My Way
Label: Waldoxy






Shakin' My Shaker


CD: Sweet, Black And Hot
Label: Miss Butch






U R Walking On Shakie Ground


CD: You Got To Bring It To Get It
Label: Miss Butch






Drunk Busted


CD: Drunk, Busted, Disgusted and Can't Be Trusted
Label: Waldoxy






Forgive This Fool


CD: I Can Dish It Out, But I Can't Take It
Label: Miss Butch






Mr. Nice


CD: Sweet, Black And Hot
Label: Miss Butch






Southern Girls Got The Booty


CD: Southern Soul My Way
Label: Waldoxy