NEW!

Corner & Top 10


Concert Calendar
& Mailbag


Comprehensive Index


New CD Reviews


Index to Artist Guides
NEW!


Best of 2022

The Original Chart (1990-2010)

21st Century Chart (2000-2020)
NEW!

The New Generation Chart (2010-2030)
Southern Soul CD's, MP3's


Best of Pages
About the Music
About Us
Links
Home

"Honey Poo"
Rue Davis
Composed by Rue Davis, Estus Paterson and Lester Patterson
February 1, 2014: NEW ARTIST GUIDE ALERT!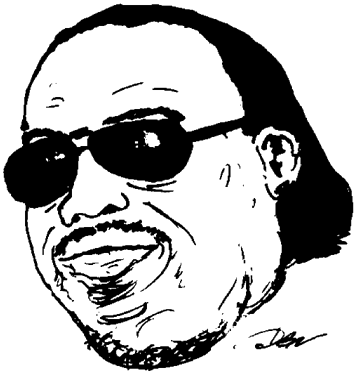 Rue Davis is now the #33-ranking Southern Soul artist on Daddy B. Nice's new 21st Century Top 100 Countdown.

Go to Daddy B. Nice's new 21st-Century Artist Guide to Rue Davis.

*************

December 1, 2009: Author's Forward

REVISITING "THE RUE DAVIS EXPERIENCE"

"Rue Davis"--no less an authority than Sir Charles Jones told your Daddy B. Nice not long ago--"is the most under-rated cat out there," and since then I've vowed to give more attention to his body of work.

As a songwriter with over a hundred Southern Soul songs to his credit, Rue Davis has few equals in the business. He has written for:

Bobby "Blue" Bland ("I've Got The Blues At Midnight")

Carl Sims ("M & M Man")

Shirley Brown ("When I Hear Your Name")

Floyd Taylor ("I'm In Love With The Girl Next Door")

Stan Mosley ("Pretty Lady Do You Want To Dance")

Tyrone Davis ("You Don't Love Me")

Pat Brown ("Brand New Man")

Patrick Green ("Got Me On Lockdown")

Little Milton ("Guitar Man")

. . . and Ronnie Lovejoy ("Falling In Love Again").

But Davis has also written for artists who are not well-known, and in many cases the performances by those artists--Lady Audrey, Helen Ruth, Sammie Relford, Sammy O'Banlon--are even more interesting, because they involve artists who execute more of a "surrogate" role in the overall Rue Davis sound.

Here are some choice Rue Davis performances by little-known artists whom you may have overlooked, music that Rue Davis was intimately involved with from conception to execution.

They should be considered part of the Rue Davis catalog.

THE SUPERIOR BAND

No House, No Home, Without My Man by the Superior Band with composing, arranging and vocals by Rue Davis and lead vocals by Audrey Hall. Recommended Tracks:

"I've Never Been Touched (Like I've Been Touched By You)"

"Po'Thang"

TRUDY LYNN

I'm Still Here by Trudy Lynn with songs composed by Rue Davis, Trudy Lynn and Calvin Owens, vocals by Trudy Lynn. Recommended tracks:

"Since I Found You"

"Welcome Home Baby"

LITTLE BUCK

I'mma Stir It Up by Little Buck with background vocals by Rue Davis, singing songs composed and arranged by Rue Davis. Recommended tracks:

"I'mma Stir It Up"

"If You Don't Love Him"

"Yum Yum Man

In the Little Buck album (five tracks for $7.99) in particular, Rue Davis seems to have found at long last the ultimate performer to showcase his songs.

Little Buck's version of Davis' "Big Hipped Woman" (unfortunately not on the mini-CD still in print) transforms it into an adrenalized anthem. His version of "Between The Sheets" (which IS on the CD) gives the Davis classic a similar boost.

If Rue Davis-performed songs have a fault, it's that they sometimes fail to materialize. They tend to hang in the air, a bit insubstantial. Uncle Buck's robustness provides the perfect foil, grounding and rooting the Davis romanticism and in the process making the songs--and the Rue Davis sound--stronger.

Little Buck (formerly Edward Ross of the Hueys and The Clowns) also collaborated with Davis in 2005 on the album I'mma Blues Man, but that CD is already out of print.

I admit to missing out on Little Buck in 2005, and I hope this column goes some way towards making amends. I now more completely understand why Rue Davis won "Songwriter of the Year" at the Jackson Music Awards that year. At the time I thought the award was based on his version of "Between The Sheets," an Isleys'/Nevilles'-type ballad.

Now I know it was also the year the Little Buck projects appeared. Here's hoping that Rue Davis collaborates with Little Buck again.

In fact, collaborating with Little Buck may be the best chance Rue Davis has to build on his already legendary songwriting legacy.

Little Buck can deliver the "Rue Davis Experience" to the greater (and mostly younger) Southern Soul audience that knows Sir Charles but has never heard of Farish Street Rue.

--Daddy B. Nice


*************************

Daddy B. Nice's Original Critique:

Performer, producer and arranger Rue Davis flies beneath the musical radar, even for listeners schooled in Southern Soul music. A contributor to countless Southern Soul R&B discs, with a subtle but far-reaching influence on his peers, Davis himself has never been able to snag a solo contract with a Southern Soul "major" label like Malaco, Ecko or Mardi Gras.

"Honey Poo," first recorded in 1995 on the You Are My Honey Poo CD, is a mid-tempo tribute to a treasured lover that flaunts its simplicity and Stax/Motown roots the way a health food nut might brag on the latest New Age version of grits. Davis's sweet but rough vocal meshes perfectly with the vintage horns to achieve the very essence (if not the most spectacular instance) of classic rhythm and blues.

The lyrics, co-written by Davis, are typically satisfying: Southern, blue-collar, sincere, un-flashy.

"It took pains to find her.
I want to be always around her.
There's no one else that's kinder,
Oh, oh, ohhh, my honey poo."

There is no mistaking Rue Davis is an original. His voice has a husky quality, but it's also very sleek--beaver or otter-smooth--silky.

"It took pains to find her.
I always want to be around her.
There's no one else who's kinder.
Oh-oh-ohhh. . .
My honey poo, that's what you are."

When Davis sings those "Oh-oh-ohh's" leading up to "my honey poo," he takes them as slowly and carefully as a ship navigating the locks on the Panama Canal.

Davis has a tune on his Dapp Daddy CD called "(We Were) Taylor Made," in which he sounds like the reincarnation of Johnnie Taylor. It's a reminder that Taylor remains Davis's (and many other contemporary Southern Soul artists') principal influence.

The song "Take Me Back To Farish Street" from the same Dapp Daddy disc (Knock On Wood, 2003) sounds a little like "fluff"--pop--on the first couple of listenings, but like "Honey Poo" it ages well. It also suggests a "sound" Rue Davis might explore further, to bring his artistic identity out from the long shadow cast by Taylor.

That being said, Rue Davis is steeped in the Southern Soul scene--he is a thoroughly seasoned performer--and new listeners will find "Honey Poo" insinuating itself into the memory long after flashier songs have been forgotten. Better yet, his 2005 track, "Between The Sheets," which sounds like a reincarnation of the Isley Brothers, may become Davis's biggest radio single since "Honey Poo."

--Daddy B. Nice
About Rue Davis
Rue Davis' debut CD, You Are My Honey Poo, appeared in 1995 on the Kon-kord label. He moved to Avanti Records, where he issued two 1998 LP'S, Sings With Friends and Somebody Wants You.

Candy Sweet and Dapp Daddy (Off The Hook, K.O.W.) followed in the 00's before Davis returned to Kon-kord for a reprise of his '95 material (including "My Honey Poo") entitled Heaven Has Sent Me Your Love.

For Real, on Studio Showtime, appeared in 2005, featuring a vintage-Isleys-styled song, "Between The Sheets," that captured fan interest across the chitlin' circuit.

In addition, Rue Davis has appeared on many other Southern Soul artists' discs over the years, perhaps most memorably on a duet (from the CD Bettin' On You, Kon-Kord) with Patti Sterling on a super-charged cover of Z.Z. Hill's "Love Is So Good When You're Stealing It." Davis seems to be standing in for all the great soul singers of the past as he convincingly anchors the young, blue-eyed songstress Sterling, who growls and snaps like a reincarnated Della Reese.

Tina Diamond paid a tribute to Rue Davis's "Honey Poo" on her In The Heart Of The City CD (Avanti, 2000), reprising the track under the title "You're Not My Oney (sic) Poo," and inviting Davis himself into the studio to share vocals on the tune.

The Rue Davis Discography:

1998 Somebody Wants You (Avanti Records)

1998 Sings with Friends (Avanti Records)

2001 Candy Sweet (Off The Hook)

2003 You Are My Honey Poo (Ichiban)

2003 Dapp Daddy (Knock On Wood Records)

2005 For Real (Studio Showtime)

2008 Return of the Legend (Boomtown Records)




Song's Transcendent Moment
"My honey poo, that's what you are.
My honey poo, you're my superstar."

Tidbits
1. Rue Davis was voted "International Songwriter Of The Year" at the 2005 Jackson Music Awards.


If You Liked. . . You'll Love
If you loved Ivory Joe Hunter's "Since I Met You Baby," you'll find yourself falling in love with Rue Davis' "My Honey Poo."
Honorary "B" Side
"Between The Sheets"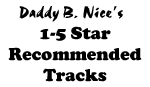 Honey Poo


CD: Heaven Has Sent Me Your Love
Label: Kon-Kord






Between The Sheets


CD: For Real
Label: Studio Showtime






I Believe In You


CD: Return Of The Legend
Label: Boom Town






Love Is So Good When... (w/ Patti Sterling)


CD: Bettin' On You (Patti Sterling)
Label: Kon-Kord






Take Me Back To Farish Street


CD: Dapp Daddy
Label: Knock On Wood






Baby Cakes


CD: For Real
Label: Studio Showtime






Dapp Daddy


CD: Dapp Daddy
Label: Knock On Wood






Love Is So Good When You're Stealing It


CD: Heaven Has Sent Me Your Love
Label: Kon-Kord






What Becomes Of The Broken-Hearted?


CD: Heaven Has Sent Me Your Love
Label: Kon-Kord






Gotta Give Him Love


CD: Candy Sweet
Label: Off The Hook






One Chance


CD: Sings With Friends
Label: Avanti