NEW!

Corner & Top 10


Concert Calendar
& Mailbag


Comprehensive Index


New CD Reviews


Index to Artist Guides
NEW!


Best of 2022

The Original Chart (1990-2010)

21st Century Chart (2000-2020)
NEW!

The New Generation Chart (2010-2030)
Southern Soul CD's, MP3's


Best of Pages
About the Music
About Us
Links
Home

"Hard Times"
Mister Zay
Composed by Xavier Ayers
February 1, 2014: NEW ARTIST GUIDE ALERT!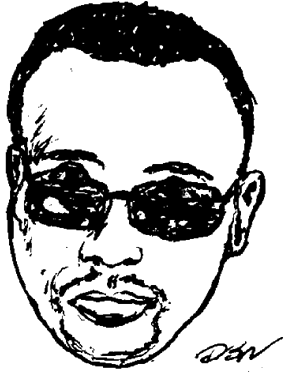 Mister Zay is now the #43-ranking Southern Soul artist on Daddy B. Nice's new 21st Century Top 100 Countdown.

Go to Daddy B. Nice's new 21st-Century Artist Guide to Mister Zay.

*************


May 1, 2011:

Of the many young performers of the last few years deserving of recognition, Mister Zay is especially worthy. And yet, in searching for his presence on YouTube, I was taken aback by the lack of attention. Only one video was available (below).

Neither of two Mister Zay classics, "She Only Wants To See Me On Friday" or "Hard Times," appears. Also absent are Deep South favorites such as "Thang Played With" or "Two Sides To Love."

Part of the problem is the number of artists with the name "Zay". CD Baby alone contains three different performers with the unlikely "Z" monniker, and Mister Zay's attempt to separate himself from the gospel-singing Mr. Zay by eliminating the "Mr." on his MY WAY CD left him confused with yet another "Zay," a rapper who also doesn't use the "Mr."

For the record, the Southern Soul "Mister Zay" is the performing name of Xavier Ayers.

--Daddy B. Nice

Listen to Mister Zay's "Get The Hell On" while you read.

***************

See "Tidbits" below for the latest updates on Mister Zay.

To automatically link to Zay's charted radio singles, awards, CD's and other references, go to "Zay, Mr." in Daddy B. Nice's Comprehensive Index.

**********************

SCROLL DOWN TO TIDBITS TO READ DADDY B. NICE'S REVIEW OF ZAY'S WAY: 4 STARS--DISTINGUISHED EFFORT.

**********************

Daddy B. Nice's Original Critique:

"My woman's got a habit,
And she's got it bad.
It's not a pipe or a needle,
But a shopping bag."

"She Only Wants To See Me On Friday" (from Mardi Gras Record's Ultimate Southern Soul compilation of 2003), marks the emergence not only of a great new soul singer but a songwriter of uncommon acumen. Composer Luther Lackey, who appears as the #97 performer on Daddy B. Nice's Top 100 Chart, understands the foibles of men and women in our high-tech yet mundane world.

Just as Sir Charles Jones jump-started his Southern Soul career by writing songs for other artists (i.e. The Love Doctor's "Slow Roll It"), so too has Luther Lackey eased into his own performing career (I'm Talking To You, Goodtime 2005) by "giving away" one of the sweetest (and wittiest) R&B-flavored songs to hit the chitlin' circuit in some time.

Mr. Zay is one of the foremost vocalists in an incredibly accomplished young generation of new Southern Soul singers; there have been so many great debuts in the first half-decade of the new century (i.e. Lenny Williams' "Can't Nobody Do Me Like You Do," Reggie P.'s "Why Me?," Dave Mack's "13 Days") it is already impossible to list them all.

"Money's just like water,
Running through her hands.
The only time I see her
Is when she needs it again."

The track begins and ends with Mr. Zay addressing the masters of contemporary R&B. Mr. Zay bows to Willie Clayton, Mel Waiters, and Sir Charles Jones, asking them what he can do about a woman who "sure won't give up that honey" but "sure wants to spend that money," a woman who gets distracted while making love because she's thinking about shopping at the local mall.

The recording--a mid-tempo, gospel-flavored ballad--is only a superior arrangement away from being a de facto masterpiece. One can hear echoes of Bobby Womack, Clarence Carter, and Del Shannon in the soul-drenched "testifying" tenor of Mr. Zay, and the liberal use of Sunday-style backup singers only adds to the pleasure.

When the uncredited male backup vocalist (the "Reverend" of the song, perhaps Luther Lackey) joins in the last stanza to form a duet with Mr. Zay, the record soars towards Soul Heaven.

Zay: "I said, 'Reverend, can you help me out?
I'm having trouble over at my house.'"

Lackey: "Let me tell you, son.
I know all about it,
And I think it's a crying shame.
But you know what, son?
Because the way your woman is treating you,
My wife's treating me the same."

Just when a growing fan base began to worry about Mr. Zay's absence from the studio since 2002's Old School Lover (Mardi Gras) and the 2003 release of the single "She Only Wants To See Me On Friday" on the Ultimate Southern Soul sampler, new Mr. Zay product began to trickle out in 2005. Old School Lover had essentially been a one-song ("Old School Lover") album--a CD on the order of Floyd Taylor's brilliant Legacy disc, with fewer hits.

So the release of the radio single "Hard Times Don't Always Last" was a revelation, fulfilling all of the promise of "She Only Wants To See Me On Friday." A lush melody buoyed by a string section and synthesizer arrangement, "Hard Times" floated along like white clouds scudding across a blue sky. The song was every bit as good as "She Only Wants To See Me On Friday," yet entirely different: a sign of greatness in a young performer.

"Hard days will never stay the same.
But you gotta keep pushing on.
Ain't gonna rain all the time.
Gonna be some heartache and pain.

Woke up Sunday morning.
Got a little bad news today.
They say my life ain't worth living.
And time is slowly ticking away."

Zay doesn't elaborate on the last line, but a rap verse (by a guest) paints a gangsta-rap-like picture of urban bleakness that nevertheless is cushioned by the sweet-tempered ambience of the recording and Mr. Zay's vocal. The result is a strange mixture of the hopeless and the uplifting, with the inspirational winning out. "Hard Times' radiates spirituality reminiscent of Marvin Gaye's "What's Going On?"

--Daddy B. Nice
About Mister Zay
Mr. Zay's debut album, Old School Lover, was released in 2002 (Mardi Gras). The album established Mr. Zay's credentials as a slow crooner in the style of Sir Charles Jones, Glenn Jones, and Willie Clayton. With a vintage-sounding melody and crisp production, the title track was a standout.

The single "She Only Wants To See Me On Friday" appeared on the Mardi Gras sampler, Ultimate Southern Soul less than a year later. Although lacking some of the production sophistication of "Old School Lover," "She Only Wants To See Me On Friday" more than compensated in musical substance.

In the late summer of 2005 two new radio singles from an upcoming Mr. Zay CD began percolating up the Southern Soul play lists, "Hard Times" and "Thing Played With."

Song's Transcendent Moment
"She only wants to see me on Friday,
'Cause she knows that's when I get my pay.
. . . 'Hold on 'til Friday night,
And I will make you feel real good.'"

Tidbits
1.
October 1, 2008:

"That's homegrown Southern Soul," I overheard Jackson, Mississippi-based DJ Outlaw say on his early-morning show one day recently about the song "Two Sides To Love" by Mr. Zay. And that's about as much as your Daddy B. Nice knows about this young and mysterious "phenom." Hopefully, this article will pull in much-needed information on Mr. Zay. (E-mail daddybnice@southernsoulrnb.com)

Mr. Zay has long been a fixture--if little known--of Daddy B. Nice's Top 100 Southern Soul Artists Chart, primarily on the basis of "She Only Wants To See Me On Friday," which--in addition to the substantial merits Mr. Zay brings to the song--was for years the only circulated version of the Luther Lackey-written Southern Soul classic, currently #80 on Daddy B. Nice's Top 100 Southern Soul Songs chart.

But "She Only Wants To See Me On Friday" has always been hard to find, available only on the Mardi Gras sampler, Ultimate Southern Soul. And Mr. Zay's first and only album, Old School Lover (which did not include it), was an ill-advised effort, the title cut the sole indicator of what a talent Mr. Zay was.

Now a new Mr. Zay, a Christian-music-singing Mr. Zay--has added to the confusion over Mr. Zay's identity.

All Music Guide currently lists the two Mr. Zay's as one and the same artist, a mistake they'll eventually rectify.

Your Daddy B. Nice, you can be assured, checked it out, and I am sure there are two Mr. Zays (one, as AMG suggests), each with one solo album to his credit. The gospel-Mr. Zay has a more sugary and one-dimensional voice, even synthesized at times, something I can't imagine the Southern Soul-Mr. Zay, with his rich, textured, almost reverb-like vocals, ever doing.

Back in 2005, a spate of Mr. Zay songs hit the Stations of the Deep South--at the least a few in Mississippi. These were head-turning songs. The best of them, a track I know by the title "Hard Times," was a magnificent ballad.

In 2005 I also heard two other creditable cuts, "Thing Gone Bad" and "Don't Say Good Night," and I was sure a CD was upcoming, but the CD never appeared.

All three of the new tracks were superior to anything but the title track on the Old School Lover album. And "Old School Lover" was just a warm-up for "Hard Times," a song every bit as good as "She Only Wants To See Me On Friday."

Now, in 2008, I'm again hearing about Mr. Zay. Unfortunately, I'm not on his list for promo copies. I've seen a few deejay playlists itemizing his new song, "Get The Hell On" (not quite the fare of a gospel-based performer). And I've actually been hearing the aforementioned "Two Sides To Love"--another winner, a song you want to hear again and again--on Jackson-area radio.

I encourage readers to avail themselves of a free download of. . .

"She Only Wants To See Me On Friday"

. . . so that they'll understand how good this artist is, and I encourage everyone to buy the next album by this young man. He has already recorded enough underground hits to insure it's a smash.

--Daddy B. Nice

**********************

2.
December 11, 2008: Update New Southern Soul label CDS Records has signed Mr. Zay for an upcoming CD. CDS's Dylann DeAnna reports that Mr. Zay is just going by "Zay" now. The CD is called "Zay's Way" and the street date is December 16, 2008. I encourage everyone to buy the next album by this young man. He has already recorded enough underground hits to insure it's a smash.

--Daddy B. Nice

*****************

3.
April 1, 2009: New Album Alert: Zay's Way

Mr. Zay's (aka Zay's) new CD Zay's Way finally collects many of Mr. Zay's singles from the last few years in an album format. Three previous Daddy B. Nice Recommended Singles (see right column) are among the album treats: "Thing Played With," "Hard Times," and "Two Sides To Love." Now Zay fans can not only sample but buy this material.

--Daddy B. Nice

Bargain-Priced Zay's Way

*******************

4.

June 1, 2009: Daddy B. Nice CD Review

ZAY: Zay's Way (CDS) Four Stars **** Distinguished effort. Should please old fans and gain new.

Zay's Way has the sound and feel of a debut, and I almost typed "distinguished debut" into the headline of this review by mistake. Mr. Zay's actual first album, Old School Lover, was very much a learning experience, and "She Only Wants To See Me On Friday," the Luther Lackey-written tune that Mr. Zay initially made his name with, wasn't even on that CD. It appeared on the Mardi Gras sampler, Ultimate Southern Soul.

Although a few Mr. Zay singles have popped up on chitlin' circuit radio from time to time, it has taken all these years for Zay (or Mr. Zay--I'll use the names interchangeably), to release a new CD. But the long wait has paid off. In spite of, or maybe because of, the long hiatus, Zay's Way is exceptionally rich in material.

"Get The Hell On," a Claytonesque ballad that has logged serious airplay on Southern Soul radio, showcases one of the most unique tenors in the genre. Zay's vocals are clear yet raspy, like honey with the wax still in it.

"Up In This Club" is Zay's stab at a dance cut, but it doesn't hold a candle to Zay's ballads. "Tender Love" is one of those ballads, competent and fun to listen to. But the ballad that defines this album and stands heads and shoulders above anything else on the CD--or anything that Mr. Zay has previously recorded with the exception of "She Only Wants To See Me On Friday"--is the hauntingly beautiful "Hard Times."

This isn't a "Hard Times" in the Frank Mendenhall vein: a mirror held up to poverty and frustration. Zay's "Hard Times" are emotional. Zay's "Hard Times" is sung by a performer who is still bursting with the residual optimism of youth. Indeed, "emotional" seems too harsh a word to characterize the romantic spell spun by the unique melody and vocal treatment in "Hard Times."

A string section-arrangement perfectly balances a crisp and never-monotonous rhythm section. Zay's heart-felt and technically-superb vocal is a wonder to listen to, and a chorus inserts yet another dimension of pleasure. As if that weren't enough, a perfectly-syncopated rap verse appears like a final "trailer" to sear the song in your memory and whet your appetite to hear it again. "Hard Times" inhabits a sphere special by any musical measure.

The album returns to a more down-to-earth level with "Grown Folks" and "Bring It On," but rises to yet another romantic musical crescendo in the bedroom ambience of "Trippin'," followed by an even better song--"Two Sides To Love"--another strong Southern Soul single of last year.

Actually, along with "Hard Times," the single "Two Sides To Love" appeared a few years ago as an isolated single, reinforcing the argument that accreting this material over a long time was a good thing in the long run.

In the short run, there were undoubtedly many days during those unpublished years when Mr. Zay felt the rejection and bitterness of not having those songs on a CD.

"Ain't no secret about it," Zay sings with his unusual zest in "Two Sides To Love." "When it comes to love,/ We can do without it." But again--as in "Hard Times"--an underlying robustness contradicts the negative emotions associated with the lyrics.

The result, yet again, is a romanticism leavened by everyday reality, and a seamless musical atmosphere not many CD's can match. If you're looking to buy singles, there's always I-Tunes; if you're looking to buy an album, you want something like this, a succession of songs that lays down a strong, positive yet variable mood.

And still Zay isn't done. "Thing Played With" is yet another single-quality track that has logged considerable airtime on Southern Soul stations. "Thing Played With" was written by Luther Lackey, but all but two of the CD's tracks were written by Zavier Ayers, presumably Mr. Zay himself.

Oh, and about the name. There are actually two or three "Zay's" currently recording. Perhaps the Southern Soul Zay dropped the "Mr." from his name on this CD to distinguish himself from the other Zay's. However, I've noticed he's still using the name "Mr. Zay" on all of his Delta touring venues, where he is still known affectionately as Mr. Zay.

Zay's Way has been out a few months, and it has attracted some attention. But the album deserves far more appreciation and love than it has received. The convergence of the album's two dynamics--a young, first-rate, Southern Soul vocalist/songwriter singing a half-decade's worth of pent-up material--has resulted in a superior collection.

--Daddy B. Nice

Bargain-Priced Zay's Way CD

**************************
If You Liked. . . You'll Love
If you liked Eddie Brigati's vocal on The Rascals' "I Ain't Gonna Eat Out My Heart Anymore," you'll fall in love with Mr. Zay's "She Only Wants To See Me On Friday."


Honorary "B" Side
"She Only Wants To See Me On Friday"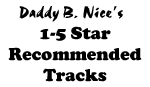 Hard Times


CD: Zay's Way
Label: CDS






She Only Wants To See Me On Friday


CD: Ultimate Southern Soul
Label: Mardi Gras






Old School Lover


CD: Old School Lover
Label: Mardi Gras






Two Sides To Love


CD: Zay's Way
Label: CDS






Get The Hell On


CD: Zay's Way
Label: CDS






Pop That Trunk


CD: Old School Lover






Thing Played With


CD: Zay's Way
Label: CDS






Pop That Trunk


CD: Down South Party Mix
Label: Mardi Gras






Yo Girlfriend Wants To Be Yo Man


CD: Old School Lover
Label: Mardi Gras