NEW!

Corner & Top 10


Concert Calendar
& Mailbag


Comprehensive Index


New CD Reviews


Index to Artist Guides
NEW!


Best of 2022

The Original Chart (1990-2010)

21st Century Chart (2000-2020)
NEW!

The New Generation Chart (2010-2030)
Southern Soul CD's, MP3's


Best of Pages
About the Music
About Us
Links
Home

"Slow Roll It"
Sheba Potts-Wright
February 1, 2014: NEW ARTIST GUIDE ALERT!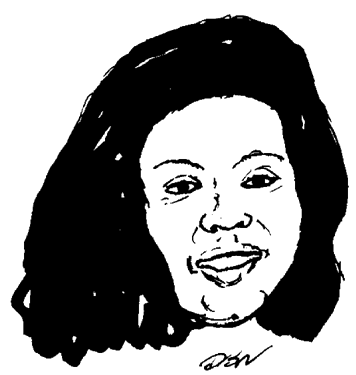 Sheba Potts-Wright is now the #32-ranking Southern Soul artist on Daddy B. Nice's new 21st Century Top 100 Countdown.

Go to Daddy B. Nice's new 21st-Century Artist Guide to Sheba Potts-Wright.

*************
Scroll down to TIDBITS section for recent updates, including Daddy B. Nice's 4-Star Review of Sheba's new CD, LET YOUR MIND GO BACK.

Sheba Potts-Wright fans familiar with this page can also find key entries and links for additional Sheba Potts-Wright information in Daddy B. Nice's Comprehensive Index.

*******************

Daddy B. Nice's Original Critique

Steeped in rhythm and blues from an early age--she's the daughter of chitlin' circuit performer Robert "Dr. Feelgood" Potts--Sheba Potts-Wright's very first effort, a cover of "Slow Roll It," reaped widespread Deep South radio airplay, even eclipsing The Love Doctor's original in some markets. "Lipstick On His Pants," the follow-up radio single on most Stations of the Deep South, proved that Potts-Wright was no fluke.

The influence of such older luminaries as Peggy Scott-Adams and Shirley Brown was obvious, but Sheba brought a sugary, youthful charm to her material that was both unique and traditional. Her debut CD, Sheba (Ecko, 2001), which included both tracks, was unusually accomplished and rich in material.

"My man came home very late last night.
His dinner was cold and I knew something just wasn't right.
When I asked where had he been,
He told me he was just out with some of his friends."

So begins Sheba's "Lipstick On His Pants" (written by Dan Boga, John Cummings, and Morris Williams).

"Suddenly I noticed something that threw me for a loss.
Girlfriend, you wouldn't believe what I saw.
He had lipstick on his pants.
That's when I knew he was messing around."

On its most basic level, "Lipstick" is a novelty song atop a Fats Domino-like piano riff. Spoken dialogue between Sheba and her "girlfriend" adds another dimension, as does the understated assurance with which Potts-Wright delivers the lyric. The relaxed yet focused atmosphere would be creditable for a seasoned performer. In the hands of a newcomer, it's downright remarkable.

One reckons that the exposure to R&B musicians afforded by early touring with her father made Potts-Wright unusually confident and almost casual in approach. Yet Sheba's voice is powered by a vocal dimension rare in today's songstresses. You have no doubt her voice could carry across the mightiest football stadium without a microphone.

Keeping her vocal potential not only in check but within the rigid confines of novelty lyrics like "Lipstick" or the laid-back, folks-in-love parameters of "Slow Roll It" sets up musical tension, and makes Potts-Wright's music sound fuller--more three-dimensional--than other young artists.

The comfort level and the uncommonly lucid vocal clarity are what makes Sheba's version of "Slow Roll It" such a classic. If you remember, in the Love Doctor's version, the singer instructs the younger girls in the audience that it took an older woman--"one that knows what to do, when to do, how to do, and where to do it"--to teach him how to get down and "slow roll it."

Potts-Wright almost immediately put out a popular cover of "Slow Roll It" that many R&B fans still consider to be the definitive one. Young listeners may not be aware that near-simultaneous releases and covers of the same song were commonplace in the 50's and 60's, the golden age of singles. Indeed, the potency of a single could frequently be gauged by the number of clones it generated.

Sheba's version re-examines the "slow-roll-it" subject from a young woman's point of view, adding another layer of salacious meaning to the message, and giving hope to men everywhere that the young woman pushing the shopping cart down the aisle of the neighborhood supermarket might be a sexy young Sheba looking to hook up and do a little "slow-roll-it."

"I met a man much older,
And I put this thing on him.
I taught him how to take his time,
And do it right.
I showed him how to be a certified lover,
And do it well under the covers."

In the summer of 2004, Sheba's single "I Can Hear Your Macaroni," a mid-tempo rocker delivered in her effortless, sweet-as-caramel vocal style, rose rapidly up chitlin' circuit playlists.

"I can hear your macaroni, boy,
But I don't see no cheese."

The song was written by Morris Williams and John Cummings, and your Daddy B. Nice didn't "get it"--the macaroni, that is--until one day, listening more closely than usual, the "Material Girl"-type lyrics came through.

"If you ain't got money,
You're just wasting your time.
I'm not going to fool you,
I'm going to lay it on the line."

In a pre-concert interview with DJ Outlaw of WMPR in Jackson, Ms. in August of 2004, Potts-Wright said that "Macaroni" and the disc from which the song was taken, I Need A Cowboy To Ride My Pony, of all her albums most reflected her personality.

"Macaroni" was an admirable track, more mature-sounding than Sheba's early material, yet light and catchy--as was, for that matter, the bouncy, buoyant "I Can Bagg It Up" from 2002's Love Fest. "I Can Bagg It Up" had the additional distinction of being yet another case of Potts-Wright making a successful cover of a male artist's (Nathaniel Kimble's) signature song.

But "Slow Roll It" and Sheba, the album it came from, remain Sheba's personal Abbey Road. New fans interested in the best songs of Sheba Potts-Wright should go directly to that debut CD, with nary a song that hasn't drawn strong radio response on the Stations of the Deep South. "Do What You Do," "Lover," "I Caught You," and "Don't Give Up On Your Woman" are examples. They're a notch above all but the best Sheba's peers have to offer.

--Daddy B. Nice
About Sheba Potts-Wright
From an early age, growing up in such blues hubs as Chicago, Detroit, and Greenwood, Mississippi, Sheba Potts-Wright displayed the talents of a musical prodigy. A budding singer and multi-instrumentalist by the time she entered college, she had already toured the South with her high school band, opening for various R&B acts.

While pursuing a college degree and career in hospital administration, a "day job" that she continues to the present day, Potts-Wright began touring the chitlin' circuit with her father ("Dr. Feelgood" Potts), often performing as an opening act, and along the way mixing and absorbing the influences of a "Who's Who" of contemporary Southern Soul, including Marvin Sease, Willie Clayton and Denise LaSalle.

Potts-Wright's debut CD, Sheba, arrived in 2001 (Ecko). Love Fest appeared in 2002, and I Need A Cowboy To Ride My Pony in 2004. Over the same period, Sheba's well-crafted singles were gaining her a near-continuous presence on Stations of the Deep South. In addition to the ubiquitous "Slow Roll It," upbeat tunes like "I Can Bagg It Up," "Lipstick On His Pants" and "Macaroni" were most popular.

Sheba Potts-Wright's Discography::

2001 Sheba (Ecko)

2002 Love Fest (Ecko)

2004 I Need a Cowboy to Ride My Pony (Ecko)

2006 Big Hand Man (Ecko)

2008 I'm a Bluesman's Daughter (Ecko)

2010 Best Of Sheba Potts-Wright (Ecko)

2011 Let Your Mind Go Back (Ecko)


Song's Transcendent Moment
"You gotta kiss her on the toes.
You gotta kiss her on the shoulder.
You gotta kiss her on the navel.
You gotta get a bit bolder."

Tidbits
1.

April 30, 2006. Sheba Potts-Wright has a new single out--"Big Hand Man"--and it's a strong showing. From a new, similarly-titled CD, the track features a rock-solid, no-nonsense vocal and an arrangement brimming with originality. The result sounds like the sweetest, most convincing song Sheba's recorded since "Slow Roll It" and "Lipstick On His Pants."

2.

November 29, 2006. The hottest track from Sheba Potts-Wright's Big Hand Man over this past summer was "Private Fishing Hole." Like Sterling Williams' song, "Know Your Hole From Mine," "Private Fishing Hole" is a song inspired by Bobby Rush's Night Fishin', in which Bobby Rush goes fishing at night, "when the catfish" (read women) "bite the best." The sexual innuendos fly fast and furious in all three songs, but Sheba's "Private Fishing Hole" ("on a private piece of land"), composed by John Cummings and John Ward, is particularly witty and risque. And as Sheba Potts-Wright fans know, no one does a song full of sexual high jinks better. DBN.

3.

August 31, 2008:

Not to pit daughter against father, but it's interesting to note the career lines of Sheba Potts-Wright versus her father, Robert "Dr. Feelgood" Potts over the near-decade since Sheba's debut, Sheba, in 2001. At the time, "Dr. Feelgood" was barely a blip on the Southern Soul/blues radar, with his own "national" debut still two years away (Dr."Feelgood" Potts, Ecko 03). The "Dr. Feelgood" album was almost universally overlooked despite compelling material that sounds even better today: "Dance Your Rump Off," "Aprodisiac," "Let's Get a Quickie" and more.

Meanwhile, daughter Sheba was riding high on the merits of a smash frosh effort that included several Southern Soul hits: "Slow Roll It" (her slick and successful cover of the Love Doctor's hit written by Sir Charles Jones), the stupendous "I Caught You," the popular novelty song "Lipstick On His Pants," and the smooth ballads "Do What You Do" and "Don't Give Up On Your Woman."

It wasn't until Dr. "Feelgood" put out a novelty remake of Theodis Ealey's "Stand Up In It" called "Make It Talk" in 2004 that he began to make headway with the Southern Soul audience. And finally, with Going Down To Memphis (RLP, '07), Dr. "Feelgood" hit pay-dirt with the tremendously popular "My In-Laws (Ain't Nothin' But Outlaws)." At last his star had ascended.

Meanwhile, Sheba's career, while not floundering, has been in a kind of holding pattern, with a string of CD's--Love Fest (2002), I Need A Cowboy To Ride My Pony (2004) and Big Hand Man (2006) anchored by solid but unspectacular solitary Southern Soul singles such as "I Can Bagg It Up," "Macaroni" and "Big Hand Man." With each less than triumphant release, Sheba's star has gradually dimmed.

Unfortunately, Sheba Potts-Wright fans will have to be content with another "middlin'" achievement (good, but not great) with Sheba's new release, I'm A Bluesman's Daughter.

Personal lyrics and an above-average vocal by Sheba lift an otherwise common bar-blues song to uncommon heights on "I'm A Bluesman's Daughter," the title cut. (See Daddy B. Nice's Top 10 "Breaking" Southern Soul Singles (August 08). Sheba's at her best.

And Dr. "Feelgood's" contribution--a harmonica solo and accompaniment throughout--lend "I'm A Bluesman's Daughter" further texture and authenticity. And yet (at least on first impression), nothing else on the I'm A Bluesman's Daughter album stands out and demands attention.

The irony, then, is that while in the early years of the century it was daughter Sheba in the "cat-seat," able and willing to help give her father's career a boost with an occasional cameo, the dynamic is now reversed, with father Robert now the Potts in the limelight, nudging daughter Sheba's career with his charismatic harp-playing and lending his own life-story to the content of the "Bluesman's Daughter's" most successful track.

What does Sheba need to do to revitalize her career? Your Daddy B. Nice's advice would be to take a hard look at her choice of material. Sheba has, perhaps unconsciously, settled into a formulaic blues format, and each of the last three LP's has offered a rack of bar-blues-based R&B songs, with little willingness to experiment outside a very circumscribed pool of songwriting.

Sometimes, as in "Private Fishing Hole" or the current "I'm A Bluesman's Daughter," the bluesy formula works to perfection. But the recent albums also suffer on the whole from a lack of more pop-based songs--or even the "cover" songs--that made her debut disc such a success.

I don't want to see Sheba go as far as the ultra-slick work of, for example, Ms. Monique on her single "You Did It To You," or even as far as Pat Cooley goes on her silky-sheened new offering, "Boy Toy." But if you go back to the Sheba album and listen to the hits on that disc, you do come away with a much slicker and smoother offering.

And it sounds great. Filled with well-written, pop-like material (even the ubiquitous "Slow Roll It"), Sheba nevertheless highlights Sheba Potts-Wright's vocal talent in ways that the much less innovative, blues-dominated songs of her subsequent CD's just haven't done.

Sheba needn't fear sounding too slick or too smooth. After all, that charming signature "crack" in her voice will always reek indelibly of the chitlin' circuit. Even on those slick, smooth songs from her debut disc, Sheba's blackness shone through: a rough country alto which transports even pop material into the realm of Southern Soul. And if pop material was frequently good enough for Bobby "Blue" Bland, in whose renderings it was tranformed into R&B artistry of the first order, why can't it be good enough for Sheba Potts-Wright?

For that matter, the Southern Soul genre has produced a bevy of hits over the last decade from which to pick. For starters, how about a cover of her own father's overlooked rocker, "Dance Your Rump Off"? A blues-based rocker, I know. But a good place to start expanding the horizons of Sheba's song catalog.

--Daddy B. Nice

*************

4.

Sheba Potts-Wright's "I'm A Bluesman's Daughter" was the number-one ranked song on Daddy B. Nice's "Breaking" Southern Soul Singles for August 2008.

5.

November 7, 2010:


SHEBA POTTS-WRIGHT: The Best Of Sheba Potts-Wright (Ecko) Five Stars ***** Can't Miss. Pure Southern Soul Heaven.
In a male-dominated business where a woman has to fend twice as hard as a man to make a career of any duration--one CD after another, year after year--who has accomplished as much?

The onetime young diva who made such a chitlin' circuit sensation with "Slow Roll It" and "Lipstick On His Pants" is now a mature woman with a string of CD's spanning a decade, and The Best of Sheba-Potts Wright instantly becomes the definitive Sheba Potts-Wright album.

The compilation borrows most heavily (and tellingly) from Potts-Wright's debut disc, Sheba ("Slow Roll It," "Lipstick On His Pants," "Love Fest," "I Caught You") and proceeds to gather in just about every single and CD-headliner (with the exception of "I'm A Bluesman's Daughter") since.

There are fourteen tracks, at least a dozen of them worthy choices, in this generous CD. "Slow Roll It" starts things off and immediately takes one back to 2000-2001 and young Sir Charles Jones and The Love Doctor. Sheba's was always the most polished (not necessarily the best) of the many versions, and the commercial feel of Sheba's "Slow Roll It" is a revelation.

"I Need A Cowboy To Ride My Pony" (her best album photo, backing it up in red leather) is followed by one of Sheba's all-time rockers, "I Can Bagg It Up," a cover of the Nathaniel Kimble tune of the same name. "I Can Bagg It Up" is from Sheba's second album, when she was still doing the commercial-sounding covers of which "Slow Roll It" was the finest example--a formula she drifted away from in recent years.

"I Can Bagg It Up" sounds if anything better than it did back in the day. You find yourself humming along, tapping your foot and thinking, "They don't sing them like this any more."

Next up is one of the anthems of Southern Soul music, "Lipstick On His Pants," another one of those perfectly-produced classics from Sheba's early period and her first big "original" song (written by John Cummings and Morris J. Williams). This highly entertaining and popular single made Sheba's name as a purveyor of lascivious lyrics.

But the sexual innuendo to end all sexual innuendo is consumated in the next track, the under-rated, witty and hilarious bar blues, "Private Fishing Hole," originally a response to Bobby Rush's popular "Night Fishin'," with lines such as:

"I've got a private fishing hole
On a private piece of land.
I'm going to open it up
To the right good fisherman."

And. . .

"You see, I don't let just anyone
Fish in my hole.
You've got to have a real good pole."

And. . .

"My fishing hole ain't been fished
In a real long while.
And if you're really good,
I'll take my "No Fishing" sign down."

"Big Hand Man," a typically-hedonistic, mid-tempo rocker with a super-confident vocal by Sheba, boasts a great arrangement. According to the theory posited by Sheba, the size of the hands corrresponds to the size of "what's in the pants." Big feet are good, too. This is great stuff--musical and great fun--old wive's tales updated for contemporary Southern Soul folklore.

"Private Fishing Hole" and "Big Hand Man" represent the bluesy drift in Sheba's more recent recordings. Her father, of course, is the Memphis bluesman Dr. Robert "Feelgood" Potts.

"Cruise Control" jumps back to the early years--another take on the "Slow Roll It" melody--as does "Love Fest." Then Sheba moves into one of her finest mid-period hits, "I Can Hear Your Macaroni," which sounds even better in retrospect.

"Macaroni" doesn't have the polished sound of the early hits. It's more down-to-earth, but there's no doubt it rocks, illustrating Sheba's uncanny ability to make music that sounds casual and easy-going.

"Leave Me Alone" is a rare, straight-ahead ballad, very much like "I Caught You," and both are from the debut album. "I Caught You" has always been one of Sheba's most poignant songs. And yet, Sheba grabs hold of the subject--betrayal--and meets it with that unerring, unflinching confidence that makes even the hurt seem inconsequential.

"She May Be The One You Want" and "You Were Wrong" are journeyman tracks that close out the collection by bringing you back down to earth.

You'll have to look hard and long to find a better, more consistently-rocking, Southern Soul record than Sheba Potts'-Wright's Best Of CD

The finest examples of the bluesy years--hits like "Big Hand Man," "Private Fishing Hole," and "I Can Hear Your Macaroni"--are indispensable, but it's the clear-eyed, brilliant accessibility of Sheba's early work that still resounds the most.

--Daddy B. Nice

Bargain-Priced The Best of Sheba-Potts Wright CD

********************

5.

July 3, 2010: New Album Alert

Bargain-Priced The Best of Sheba-Potts Wright CD

Scroll down to Tidbits #5 for Daddy B. Nice's five-star CD Review.

**************

6.

December 8, 2011: Daddy B. Nice CD Review

September 4, 2011:


SHEBA POTTS-WRIGHT: Let Your Mind Go Back (Ecko) Four Stars **** Distinguished Effort. Should please old fans and gain new.

A deep, organ-sounding keyboard knocks out the first notes of the first track from Sheba Potts-Wright's new album, Let Your Mind Go Back, and it's a welcome and refreshing change from the sometimes wimpy-thin backgrounds heard on too many Ecko records of the last few years.

Sheba sounds strong, too, all rested from a hiatus from recording. She's still focused on hands. Remember "Big Hand Man"? In that song Sheba had some arcane knowledge to dispense about sexual capacity, linking sexual dimensions and power to the size of the hands and feet.

On the new CD she's still fixating on hands, telling her man to "lay his hands on her" or ELSE.

Mr. Sam duets with Sheba on the second track, "Put Your Hands Up." A suitor could be forgiven for getting conflicting messages from Ms. Potts-Wright. Does she wants the hands down and touching, or up and waving?

It's a bit of both, evidently. A saucy background chorus does a quasi-rapping interlude that underlines Sheba's renewed interest in being popular-slash-commercial, another good sign.

Pat Cooley is known for her "Boy Toy" song. Now Sheba checks in with another "Boy Toy," a pepped-up blues with a funky rhythm track, this one explaining the other side of the "boy toy" story. Sheba's basic argument is that "boy toys" don't pay the bills. Grown men and "sugar daddies" do.

"A boy toy may look fine,
But the rent comes due,
He hasn't got a dime."

By the fourth track, "I've Done All I Can Do, Now The Rest Is Up To You," Sheba's finally ready to slow it down. This tune revels in full-blown romance tempered by practicality: Sheba challenges her lover to get serious.

Fresh from Southern Soul radio over the last few months, "Mr. Jody, You Did Your Job" is Sheba's tribute to Marvin Sease (and arguably the best tribute song recorded since the master's passing), another ballad with a rich keyboard background. The nuances in Sheba's vocal are as impressive as her vintage recordings, and all the little tics and flourishes that her fans have sorely missed are present.

Like "All I Can Do," "Do Me Like You Did Last Night" is a concentrated effort to regain the bedroom ambience Sheba was once renowned for. The song has a mainstream-sounding melody, a shimmering arrangement and a Potts-Wright vocal as charismatic and accessible as the diva displayed on her classic debut album.

As her output waned in the last few years, Sheba's material leaned more to blues. Now she's striking up that old magic, concentrating her distinctive vocal tone and mannerisms on songs and arrangements that rouse the kinds of visceral reactions that "Lipstick On His Pants," "Slow Roll It" and "I Can Bagg It up" once did.

The title cut, "Let Your Mind Go Back," presented both in a basic and remixed (Crunk) version, could more accurately have been titled "Step."

"Step,"
Sheba sings,
"Let your mind go back,"
And step,
Kick your legs up high."

As both the album's namesake and centerpiece, the song's high profile is somewhat puzzling. The cut doesn't sound like "hot single" material.

It sounds like Sheba's trying to recreate the vibes of high-school and collegiate bands, which in the South are a wonder to behold. These extravaganzas take over the half-times of SEC (and lesser Dixie) games in 90,000-plus stadiums and feature brass marching bands with choreography that makes the feeble motions of northern bands look like statues in a wax-works museum.

When you see all those gleaming horns, saxophones and tubas dancing in the glinting, setting sun of all those football fields, you'd by excused for wondering why in the world anyone in the South would have ever resorted to programmed horns. Maybe they're all locked up in the schools' band rooms. (Not the case here, by the way. The horns are real.)

But the song, and especially the title "let the mind go back," throws the listener a curve. To the extent the song has to do with memories and reflections of a bygone time, it becomes less potent as a "stepping" song, and less impactful in an immediate, physical sense. The "crunk" mix in particular--emphasizing the immediate--seems to conflict with the contemplative.

"My Kind Of A Man," on the other hand, is the kind of up-tempo ballad that makes this Potts-Wright collection shine.

"When a man approaches you
With love-making on his mind,
Talking about how he can please you,
He's probably lying."

This is the perfect vehicle for Sheba Potts-Wright. Her sweet but seasoned female know-how infuses every come-hither syllable.

"If he brags about what he can do,
Nine times out of ten,
He's the kind of man to leave you hanging
Once you let him in."

Although in the traditional Ecko mold, the arrangement sounds fresh and inviting and--by the time the chorus kicks in--even genuinely alluring. In other words, it doesn't scream Ecko programming, frankly, and that's a tribute to both producer John Ward and Potts-Wright's attention to every last detail.

"Do Me Like You Did Last Night" also recaptures the feeling of Sheba's debut album, in which she hit upon the perfect balance between chitlin' circuit grittiness and commercial allure.

According to the credits, John Ward does the rhythm tracks and sequencing, same as always. All I can say about that is the rhythm section sounds not only genuine and real but different from recent Ecko LP's, and that contrast makes the disc immeasurably better.

Real-instrument listings in the credits include: Guitar/John Ward, Harmonica/Dr. Feelgood Potts (Sheba's bluesman daddy), Horns/The Acme Horns, Jim Spake, and Background Vocals/Sheba Potts-Wright, Sam Fallie, Eugenia (Ms. Gennii) Griffin.

Sheba's lost ground to her hard-working Ecko label-mate, Ms. Jody, over the last half-decade. Ms. Jody was still an unknown when Potts-Wright was in her recording heyday. Now Ms. Jody's headlining "Battle of the Divas" concerts with Shirley Brown and Denise LaSalle while Sheba's at home in Memphis.

Coming on the heels of Sheba's 2010 "Greatest Hits" album (something it's time Ms. Jody did), Let Your Mind Go Back forms a nice one-two punch. If Sheba decides to do some touring, she should jump-start her Southern Soul profile considerably.

The only flaw in this album may be the absence of a surefire hit single, although tentative candidates include "The Real Deal," "My Kind Of Man" and "Lay Your Hands On Me."

The good news is Sheba's fully-engaged and happy (to be singing). You can hear the "want to" in every bar.

--Daddy B. Nice

Sample or Buy Bargain-Priced Let Your Mind Go Back CD.



If You Liked. . . You'll Love

If you could never get enough of the Pointer Sisters' version of "Slow Hand," you'll be a candidate to fall in love with Sheba Potts-Wright's "Slow Roll It."





Honorary "B" Side

"Lipstick On His Pants"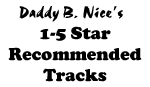 Slow Roll It


CD: Sheba
Label: Ecko






Lipstick On His Pants


CD: Sheba
Label: Ecko






I Can Bagg It Up


CD: Love Fest
Label: Ecko






I'm A Bluesman's Daughter


CD: I'm A Bluesman's Daughter
Label: Ecko






Big Hand Man


CD: Big Hand Man
Label: Ecko


Sample or Buy
Big Hand Man




Do What You Do


CD: Sheba
Label: Ecko






I Can Hear Your Macaroni


CD: I Need A Cowboy To Ride My Pony
Label: Ecko






I Caught You


CD: Sheba
Label: Ecko






Mr. Jody You Did Your Job


CD: Let Your Mind Go Back
Label: Ecko






My Kind Of Man


CD: Let Your Mind Go Back
Label: Ecko






Don't Give Up On Your Woman


CD: Sheba
Label: Ecko






I Need A Cowboy To Ride My Pony


CD: I Need A Cowboy To Ride My Pony
Label: Ecko






Lover


CD: Sheba
Label: Ecko






Private Fishing Hole


CD: Big Hand Man
Label: Ecko


Sample or Buy
Big Hand Man




You've Been Sleeping On The Job


CD: The Best Of Sheba Potts-Wright
Label: Ecko






Cruise Control


CD: Love Fest
Label: Ecko






Leave Me Alone


CD: Sheba
Label: Ecko






You Were Wrong


CD: Sheba
Label: Ecko