NEW!

Corner & Top 10


Concert Calendar
& Mailbag


Comprehensive Index


New CD Reviews


Index to Artist Guides
NEW!


Best of 2022

The Original Chart (1990-2010)

21st Century Chart (2000-2020)
NEW!

The New Generation Chart (2010-2030)
Southern Soul CD's, MP3's


Best of Pages
About the Music
About Us
Links
Home

"Take Your Time"
Lynn White (Retrospective)
Composed by Ike Darby and Willie Mitchell
Daddy B. Nice's Original Critique:
See and hear Lynn White's long out-of-print classic, "Take Your Time," on YouTube.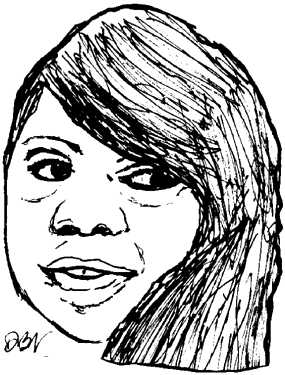 Before there was a "Slow Roll It," before there was a Sir Charles Jones composing and The Love Doctor singing, "Stroke it with the motion," there was Lynn White and her crowning achievement as the chitlin' circuit's purveyor of country soul, "Take Your Time (And Love Me Right)."

The truth is that Lynn White's output through the R&B-hostile late 80's and early 90's, unappreciated and under-exposed as it was, blazed the path over which countless R&B musicians would forge their careers a decade later.

White's clear-as-fine-china vocals and her choice of material made her the chitlin' circuit's female counterpart of Z.Z. Hill and--after his death--one of the last surviving practitioners (along with J. Blackfoot and a few others) of a blues that wasn't afraid to be "country".

"Only the strong survive," as Jerry Butler once said, and one has to give White enormous credit for being there first. "Take Your Time," from the CD Take Your Time (Mms, 1995), is anchored by a powerful bass line and a mesmerizing percussion that from its opening pulse tells you this track is bound to succeed. The guitar work has just the right touch of precision and restraint, and the vocal by Lynn White is so accomplished and unique, yet seemingly unconcerned with drawing attention to itself, that the sum total of musical elements prove almost too good to be true.

As the melody wends on, R&B fans will grow almost fuzzy with pleasure. The track recalls tunes from the Elvis era, when songs of simplicity and directness were common, and the boundaries between soul, blues and country were blurred by the artistic cross-pollination in the air.

"I'm built for comfort,
And not for speed.
Take your time and love me,
And I'll give you what I need."

You could say "Take Your Time" takes you all the way back to Southern Soul's Garden of Eden. And it is by no means Lynn White's only significant accomplishment. "Lonely Woman On The Loose," which White recorded on various LP's over the years, never grows old. The song is reminiscent of the steamy sensuality of early Dionne Warwick.

While gritty "shouters" like Barbara Carr, Denise LaSalle, and Peggy Scott-Adams forged the "rough" side of the new soul, White represents a vital link back to the equally important "sensitive" side: the lineage of seminal R&B artists like Barbara Lewis, Ann Peebles and Diana Ross.

***************
See "Tidbits" below for the latest updates on Lynn White.

To automatically link to the chart positions of Lynn White's singles, go to "White, Lynn" in Daddy B. Nice's Comprehensive Index.
**************


--Daddy B. Nice




About Lynn White (Retrospective)

Lynn White was born in Mobile, Alabama on August 6, 1953. She took the customary path from singing gospel as a child to an R&B career that began in the late 70's. One of her singles came to the attention of Memphis-based Willie Mitchell (of Al Green fame) in the early 80's. He re-issued White's "I Don't Ever Want To See Your Face Again" on Waylo Records, beginning a collaboration that produced a series of creditable adult R&B albums through the late 80's.

Lynn White moved on through a series of independent releases in the early to mid-nineties that represented arguably her creative zenith. White's work during this period was a major influence on a younger generation of artists including Vickie Baker, Toni Green, Pat Brown and Syleena Johnson.

Notable CD's were 91's Home Girl, 93's Cheatin', 95's Take Your Time, and 98's Touching Me. Although the discs never reached more than a small audience of traditional R&B fans, they foreshadowed the explosion of interest in R&B as the century ended.

Two compilation discs, 96's At Her Best and 01's More Of The Best, reprise many of Lynn White's memorable songs, including "Lonely Woman On The Loose" (although, unfortunately, both albums omit "Take Your Time").

************************

Lynn White Discography:

1988 Blues in My Bedroom (Waylo)


1988 Love & Happiness (Waylo)


1988 Sorry (Waylo)

1988 Yes I'm Ready (Waylo)

1990 Blues (Waylo)

1990 Slow, Easy (Waylo)

1990 The New Me (Carr)

1991 Home Girl (Creative Funk)

1993 Cheatin' (SOH)

1995 Take Your Time (Mms)

1998 Touching Me (BLT)






Song's Transcendent Moment

"I haven't felt this good
Since I don't know when,
And I don't know when
I'll feel this good again."





Tidbits
1.
December 8, 2006. Lynn White's
At Her Best has gone out of print. As of this date, the sound samples from the album are still functional; consequently, Lynn White fans and interested readers can still hear sound samples by accessing this link or the links under Daddy B. Nice's Recommended Tracks for Ms. White.

In the meantime, two Lynn White compilation albums have come into circulation. The first
More Of The Best, was published by Blues Works in 2001. The second,
Greatest Hits, came out just this year on Blues Works.


2.
February 26, 2007. Still only two Lynn White CD's in print. This is a deplorable situation, and one can only hope it is rectified by some astute label. White's position as a female Southern Soul pioneer is assured. Open the vault and release the material; Southern Soul fans will buy it. DBN.


3.
Did You Know? . . . That Ms. Jody covered Lynn White's "Back In The Streets Again" as the title tune of her new 2010 album?


4.
June 1, 2010: Author's Forward

I just heard one of my favorite deejays play the Lynn White-Willie Clayton duet, "Slow And Easy" and was bowled over by its swinging sound. It brought me back to the Mobile-born diva whose time in the sun--unfortunately--was the obscure nineties, when Southern Soul was just the faintest gleam in the eye of the music business.

Lynn's work was ahead of its time, even though it sounded--at the time--retro (Peebles' covers and so on). The Deep South diva's material remains mostly out of print, but I have inserted as many sound samples as possible (including "used" albums) to help today's consumers catch up on one of Southern Soul's early pillars of strength.

DBN


If You Liked. . . You'll Love

If you loved Minnie Riperton's sunny 70's classic, "Lovin' You," you're going to like Lynn White's "Take Your Time."





Honorary "B" Side

"Lonely Woman On The Loose"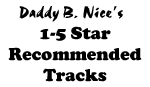 Take Your Time


CD: Take Your Time
Label: Mms






Lonely Woman On The Loose


CD: Greatest Hits
Label: Blues Works


Sample or Buy
Greatest Hits




I Didn't Make My Move Too Soon


CD: At Her Best
Label: Blues Works






Slow & Easy/Take Me To. . .w/ Willie Clayton


CD: Greatest Hits
Label: Blues Works


Sample or Buy
Greatest Hits




Back In The Streets Again


CD: At Her Best
Label: Blues Works






Cheatin' In The Next Room


CD: At Her Best
Label: Blues Works






May The Best Man Win


CD: Southern Soul Duets
Label: Waldoxy






Power Of Love


CD: More Of The Best
Label: Blues Works






Touching Me


CD: Touching Me
Label: BLT






Draw The Line


CD: More Of The Best
Label: Blues Works






You Left Your Homework Undone


CD: At Her Best
Label: Blues Works






Your Time To Cry


CD: At Her Best
Label: Blues Works