NEW!

Corner & Top 10


Concert Calendar
& Mailbag


Comprehensive Index


New CD Reviews


Index to Artist Guides
NEW!


Best of 2022

The Original Chart (1990-2010)

21st Century Chart (2000-2020)
NEW!

The New Generation Chart (2010-2030)
Southern Soul CD's, MP3's


Best of Pages
About the Music
About Us
Links
Home

"Live In Woman"
Pat Brown
September 6, 2019:
Just In: Pat Brown Passes Away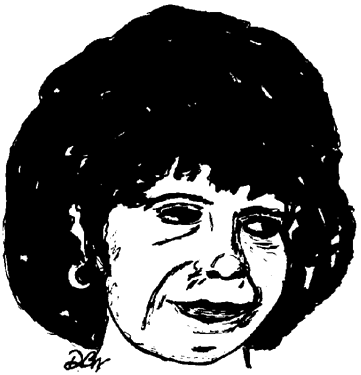 Pat Brown, one of Daddy B. Nice's original Top 100 Southern Soul Artists, has died. She had been recently hospitalized in a Jackson, Mississippi-area hospital. She died Thursday, September 5, 2019.

A funeral home notice stated: Arrangements are currently incomplete at Berry and Gardner Funeral Home for Mrs. Patricia "Pat" Brown, 69, of Jackson (formally of Meridian), who died Thursday, September 5, 2019 at University Medical Center, Jackson. Flowers or a memorial gift can be sent to the family of Mrs. Patricia "Pat" Brown at the funeral home's Sympathy Store.

Update
The Boogie Report states that Pat Brown's funeral will take place at the Macedonia Primitive Baptist Church, 2012 Lynch Avenue in Meridian, Mississippi at 11 am. on Thursday, September 12, 2019. Visitations will precede the funeral at the People's Funeral Home, 886 N. Farish Street in Jackson on Wednesday beginning at 12 Noon. A memorial service will begin at 7 pm Wednesday evening.

--Daddy B. Nice




August 1, 2009: New Music Alert!

Pat Brown has a new single, "Get Rid Of That Loser." It's a reminder that Pat can do all the things--like conveying fragility and strength, humility and pride--that Karen Wolfe is currently doing, and Pat has been doing it for much longer. Welcome back, Pat Brown. No word on an upcoming CD, but watch for the new single's appearance on Daddy B. Nice's Top Ten "Breaking" Southern Soul Singles for August 2009.

DBN

********************

May 29, 2008: Author's Forward

Pat Brown has been quiet on the recording front since her excellent 2005 release, For Your Information Only, but she still remains on the Jackson, Ms. scene, attending concerts and benefits and generally "hanging" with fellow musicians.

Few people realize Pat has an onstage feature in Robert Mugge's excellent "Last Of The Mississippi Jukes" DVD
documentary, which also showcases Bobby Rush, George Jackson, J. T. Watkins and Eddie Cotton. Highly recommended.

DBN

************************

Daddy B. Nice's Original Critique:

"Live In Woman" is a masterwork of heartfelt blues and state-of-the-art technique, yet it is the kind of song that wouldn't be "politically correct" or "hip" enough to make it in any other musical genre today but Southern Soul.

"I wash and dry for you, babe,
Yes, I do your laundry every day.
There's only one thing I ask.
Here's what I want you to do.
Please don't take that good thing away."

Sounds like a man's ultimate fantasy. But hold on there--prepare to be amazed--because "Live In Woman" is actually a reworking of the late, great Ronnie Lovejoy's song, "Live In Man," from his highly influential 1999 LP, Nobody's Fault But Mine (Avanti).

Yes, "Live In Woman" was originally written from the man's point of view, the "live-in man," "taken-care-of" status being a role many a struggling musician has had to accept while waiting to reap what has been artistically sowed.

But when Pat Brown grabbed hold of Lovejoy's "Live In Man," accentuating the lilting guitar riff and wrapping the melody in a sweetly rocking arrangement, she made it so thoroughly her own that few people remember the song's roots in a man's serenade to his working woman.

Your Daddy B. Nice has watched and listened as Pat Brown--no relation to Ruth, Keisa, Shirley or Foxy--quietly made her imprint on Southern Soul over the years, first and most notably with Willie Clayton on the duet, "Equal Opportunity," in 1996, then with such "woulda-coulda-shoulda" hits as "This Girl Needs A Tune-Up" and "Honey Costs Money."

Brown's talent and commitment to soul music have always been evident, but the tumbler to the safe that unlocked her heart had never quite clicked and swung open all the way until the summer of 2004 and the release of the single "Live In Woman" from the For Your Information Only CD.

"I'll have your dinner ready
Every evening when you come in.
I'll have your house shoes
And a nice cold drink
Sitting by the chair in the den."

Ironically, while another R&B Brown--Shirley--was making a spectacular comeback with her hit song, "(I've Got To) Sleep With One Eye Open," about a woman tuckered out by the lovemaking demands of her man, Pat Brown was singing about a woman so hungry for love she was willing to "take care of the kids."

"You must have put a Louisiana mojo on me.
It feels so good,
I wouldn't leave you if I could."

When, a little later in the song, Brown croons "I've become accustomed to your taste," old show-tune fans will flash back to Rodgers & Hammerstein's "I've Become Accustomed To Your Face," sung by Rex Harrison in the movie My Fair Lady. And, perhaps surprisingly, "Live In Woman" does capture a similar, comfortable, fireside kind of love.

"Can I Touch You There," yet another track from Brown's For Your Information Only CD, filled the Deep South air waves later in 2004. Rather than being an off-color tune, as the title suggests, "Can I Touch You There" was a starkly honest and deeply-invoked plea for emotional communion.

Deejays seized upon the song's tasty mix of melodic soul and human resonance, and it became obvious--if it hadn't been before--that Pat Brown had achieved a new and esteemed stature among artists in the Southern Soul community. And the re-release of the radio single "A Woman's Thang" (originally recorded on the Woman's Thang CD in 1998), was a reminder that Pat Brown had been doing this for years.

"Sometimes we'll fix you breakfast,
And bring it to your bed,
And then we'll say no."

With her dues-paying credentials, her stellar material and her readiness to take her art to a deeper level, Brown's confidence has seemingly soared. "Live In Woman" is a breakthrough of the first order: it has already become a Southern Soul classic. Pat Brown's vocals--honey-clear but cracked and vulnerable in all the right places--are an R&B listener's revelation, bringing years of artistic toil to fruition.


--Daddy B. Nice




About Pat Brown

Pat (Rush) Brown was born in Meridian, Mississippi on the 14th of September. While attending Harris Junior College in her hometown, she joined a group called The Miracles (later to become the Commodores).

Brown issued her solo debut, Ladies' Night (Ace) in 1996, after serving a long apprenticeship as a back-up musician (piano) and a back-up singer to Willie Clayton, Barbara Lewis, Dinah Washington, Solomon Burke and others. With the help of Willie Clayton, she scored a modest chitlin' circuit hit with the duet "Equal Opportunity" from the same LP.

Woman's Thang, featuring the radio-friendly "This Girl Needs A Tune-Up," was issued in 1998 (Avanti). Burning Hot And Heavy appeared in 2000 (Tapna), and in 2002 Brown had another minor hit with "Honey Costs Money," from the CD New Tricks (Tapna).

But in 2004 and 2005, with the radio exposure given "Live In Woman," "Can I Touch You There," and "Everybody Is Somebody's Fool" from the CD For Your Information Only, Brown had her most significant success to date. Within a year of the release of For Your Information Only, Pat Brown had gone from being a minor chitlin' circuit recording act to a Southern Soul headliner with her own "Live In Woman" Tour.

The artist is based out of Jackson, Mississippi.

Pat Brown's Discography:

1996 Ladies Night (Ace)

1998 Woman's Thang (Avanti)

2000 Burning Hot and Heavy (Tapna)

2002 New Tricks (Tapna)

2007 For Your Information Only (Tapna)





Song's Transcendent Moment

"I'll be your live-in woman at home, babe.
I'll wash and clean and keep the children fed.
I'll take care of house and home, babe,
As long as you keep giving me that good thing in bed."





Tidbits

1. It's long bothered your Daddy B. Nice that even though Pat Brown is one of the most important artists on the Top 100 Southern Soul Chart, her records lack national distribution. Therefore, visitors to my Pat Brown Artist Guide are deprived of sampling her exquisite brand of Southern Soul.

This can now be rectified by going to Chittlin' Circuit's internet radio request page for Pat Brown, in which "Live In Woman" and "Can I Touch You There" and many otherwise unavailable Pat Brown tracks can be sampled for free not just in part but in their entirety. Enjoy!






If You Liked. . . You'll Love

If you loved Millie Jackson's "Put Something Down On It," you should also love Pat Brown's "Live In Woman."




Honorary "B" Side

"Can I Touch You There"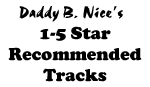 Live In Woman


CD: For Your Information Only
Label: Tapna






Can I Touch You There


CD: For Your Information Only
Label: Tapna






A Little Taste Of Love


CD: Burning Hot And Heavy
Label: Tapna






A Woman's Thang


CD: Woman's Thang
Label: Avanti






Everybody Is Somebody's Fool


CD: For Your Information Only
Label: Tapna






This Girl Needs A Tune Up


CD: Woman's Thang
Label: Avanti






Angel In Your Arms


CD: Burning Hot And Heavy
Label: Tapna






Equal Opportunity w/ Willie Clayton


CD: Ladies Night


Sample or Buy
Ladies Night




Have I Told You Lately


CD: Woman's Thang
Label: Avanti






Honey Costs Money


CD: New Tricks
Label: Tapna






I Got To Know


CD: Kings And Queens Of Ace
Label: Ace