NEW!

Corner & Top 10


Concert Calendar
& Mailbag


Comprehensive Index


New CD Reviews


Index to Artist Guides
NEW!


Best of 2022

The Original Chart (1990-2010)

21st Century Chart (2000-2020)
NEW!

The New Generation Chart (2010-2030)
Southern Soul CD's, MP3's


Best of Pages
About the Music
About Us
Links
Home

S. Dott (#1 Southern Soul Single!)
August 1, 2023:

Reprinted from Daddy B. Nice's Corner August 1, 2023.

Daddy B. Nice's Top 10 "BREAKING" Southern Soul Singles For. . .

-------AUGUST 2023-------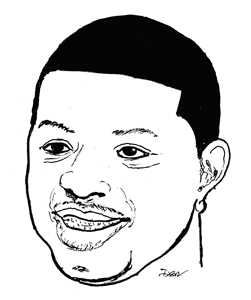 1."Cowgirl Trailride"-----S. Dott feat. Tonio Armani

Mystery, romance and excitement swirl around this masterfully-produced southern soul anthem by young zydeco sensation S. Dott ("Slow Wind"). "Horses in the stable" (or is it "Horse is in the stable"?) reverberates in the subconscious long after listening. I believe I hear it in my sleep. And "Palomino that I met in Pasadena..."? Even the rapping soothes. The addition of Armani is essential, especially on the uplifting choruses.

Listen to S. Dott and Tonio Armani singing "Cowgirl Trailride" on YouTube.





August 1, 2023:
TOP 40 SOUTHERN SOUL SINGLES: AUGUST
An expanded list of the songs vying for "Top Ten Singles" in August 2023.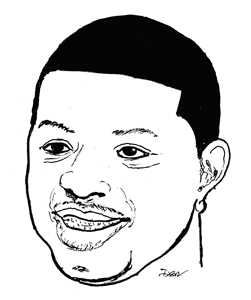 1. "Cowgirl Trailride"---S. Dott feat. Tonio Armani
2. "Lil' Weight Don't Bother Me"---King George
3. "Get It! Get It! Pt. 2"---Ms. Jody
4. "Southern Man (The Anthem)"---Cecily Wilborn feat. West Love
5. "Good Ole Boyz"---Jeter Jones
6. "Do The Trucker Slide"---Arthur Young feat. DJ Trucker and Mrs. Ty
7. "Witcha When Ya Right"---Marcellus The Singer
8. "Party People"---Tucka
9. "Most Wanted (Dead Or Alive)"---Jeter Jones feat. Jake Carter
10. "Man Bout A Horse"---Mz Tequi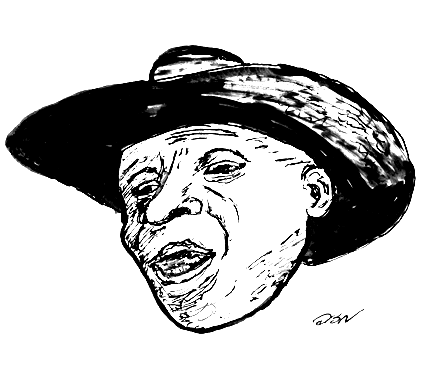 11. "Sally"---R.T. Taylor
12. "Trailride Anthem"---Jeter Jones feat. DJ Big Tony
13. "Rock With It"---Chavonna Adams feat. Wolfman Delliyo
14. "Cafe Shuffle"---Mtm Rara
15. "Chill And Make Up"---Ciddy Boi P feat. C. Jones
16. "She Rock My Boat"---Mr. Same Thang
17. "Ain't No Bitch In Me"---Keith Brougham
18. "Rock The Boat"---Mr. House feat. Ciddy Boi P
19. "Rescue"---West Love
20. "It Is What It Is"---Big Mel


21. "Good Thang Man"---Klay Redd aka KoolAce
22. "Southern Soul Bounce (Remix)"---Ms. Jody
23. "Soul Tie"---Mike Rob
24. "Southern Soul Party"---Big Eez
25. "Go On And Leave"---Tiffany Rachal feat. Jeter Jones
26. "Southern Soul Anthem"---Lady Shabazz
27. "Pop That Thang"---Johnny Be Good
28. "Til This Weekend"---Methrone
29. "I've Got Amnesia"---Nellie "Tiger" Travis
30. "If He Don't Wanna Love You"---Ms. Jody


31. "Yappin'"---Summer Wolfe feat. Narvel Echols
32. "Use To Be My Man"---Eisha The Incredible
33. "Auntie Love"---Sky Whatley
34. "Showout Showout Step"---Al Davis feat. Showout Girl Que
35. "Let's Party Right (A Night To Remember)"---Ms. Jody
36. "Rodeo"---F.P.J.
37. "Something Real"---Highway Heavy feat. Champagne
38. "Took A Chance On Me"---Ciddy Boi P
39. "Go Home With You"---Portia P feat J-Wonn
40. "Something In The Water"---Fat Daddy


************


Send product to:
SouthernSoulRnB.com
P.O. Box 19574
Boulder, Colorado 80308
Or e-Mail:
daddybnice@southernsoulrnb.com
*************
--Daddy B. Nice