NEW!

Corner & Top 10


Concert Calendar
& Mailbag


Comprehensive Index


New CD Reviews


Index to Artist Guides
NEW!


Best of 2022

The Original Chart (1990-2010)

21st Century Chart (2000-2020)
NEW!

The New Generation Chart (2010-2030)
Southern Soul CD's, MP3's


Best of Pages
About the Music
About Us
Links
Home

"A Letter To My Baby"

Donnie Ray

Composed by Donnie Ray Aldredge






March 7, 2015:

Donnie Ray's "Who's Rocking You?" is now the #19-ranked song on Daddy B. Nice's Top 100 Southern Soul Songs 21st Century Countdown.

**********


February 1, 2014: NEW ARTIST GUIDE ALERT!

Donnie Ray jumps all the way from #64 to #19-ranking Southern Soul artist on Daddy B. Nice's new 21st Century Top 100 Southern Soul Countdown.

Go to Daddy B. Nice's new 21st-Century Artist Guide to Donnie Ray.

*************

See "Tidbits" below for the latest updates on Donnie Ray.

To automatically link to Donnie Ray's charted radio singles, awards, CD's and other references, go to "Donnie Ray" in Daddy B. Nice's Comprehensive Index.

**************

Daddy B. Nice's Original Critique: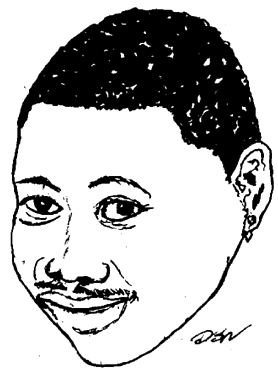 Steeped in the music of the Temptations, the Drifters, Smokey Robinson and Tyrone Davis, Donnie Ray combines a very smooth, soulful delivery with a once-in-a-lifetime melody in "A Letter To My Baby." The song has a rocking-the-cradle rhythm that perfectly suits Ray's mellow and mellifluous tenor.

"I wrote a letter to my sweet baby,
And this is how it began.
It says, "I'm sorry, baby,
If I done you wrong.
And I'm sorry, baby,
If I had to leave you all alone.'"

Mid-tempo masterpieces are Southern Soul's stock in trade, and "A Letter To My Baby" recalls some of the best: Tyrone Davis's poignant "Where Are You, Lady," Latimore's monolithic "Let's Straighten It Out" and Johnnie Taylor's ubiquitous "It Just Don't Pay To Get Up In The Morning."

And when Ray gets to the chorus of "Woman, take me in your arms/ And rock me, baby," the song achieves the eerie effect of being an "oldie."

"A Letter To My Baby" remains Donnie Ray's only song to break through to that rarified level (although that's nothing to be ashamed about). He's released two subsequent CD's. "I Never Dreamed" from the I'll Be Good To You CD garnered a good bit of chitlin' circuit air play in the summer of 2005, as did the James Brownian "Bang That Thang" from the same disc.

But Donnie Ray's recent signing with Ecko Records bodes well for his career. The John Ward-guided, Memphis-based label is rapidly becoming the vanguard of Southern Soul studios, and one that supports its artists.

Donnie Ray has the "pipes," and he has a knack for making songs distinctive, in the way soul standards from yesteryear often had a hook or gimmick to make them stand out from the competition. The competition is no different nowadays, and "Let's Go Dancing," with its great horn charts and school-age-sounding chorus, is an example of the little things that give a song an "identity." (And also evoke the gratitude of the audience.)

"Now put on your dancing shoes,
I want to see you move your body.
Please Mr. Deejay, play that song for me.
So me and my baby can do like we used to do.
Get out on the floor and let me see you move.
That's all I want to do, is dance with you."

Donnie Ray hasn't quite "broken out" in the way Sir Charles Jones or O. B. Buchana recently have, but he possesses all the tools and breakout appears imminent. Meanwhile, "A Letter To My Baby" is pretty doggone close--if not already there--to being a Southern Soul classic, racked up with the rest of the golden oldies.


--Daddy B. Nice




About Donnie Ray

Donnie Ray Aldredge (Donnie Ray) was born in 1959 in Texarkana, Texas. The Aldredges were a musical family, and by the time he was a teenager Donnie Ray was performing in his father's band. He excelled as a singer, a multi-instrumentalist and a composer, and he gradually began performing when headliners like Marvin Sease and Millie Jackson came through.

Donnie Ray recorded his debut CD, Let's Go Dancing, for Suzie Q Records in 2000. The CD contained his most popular Southern Soul hit, "A Letter To My Baby." Are You Ready For Me was released in 2003, again on Suzie Q, and I'll Be Good To You came out on Ecko Records in 2005.

Based in Montgomery, Alabama, Donnie Ray continues to record and perform throughout the South. See "Tidbits" below for the continuation of Donnie Ray's time line and new albums since then.





Song's Transcendent Moment

"Woman, take me in your arms,
And rock me, baby.
Woman, take me in your arms,
And rock me, baby."





Tidbits

1. Nov. 17, 2006. Much has happened with Donnie Ray since the above. Don't Stop My Party (Ecko Records), released at the beginning of the year, contained the popular radio single, "Sweeter To Me." A new CD, Smooth Operator, is scheduled for the same early-January release in 2007. Meanwhile, thanks to frequent radio play by WMPR's Deejay Handyman (Jackson, Ms.), your Daddy B. Nice has become especially enamored with "It's Just A Party Thing" from Donnie Ray's 2005 release, I'll Be Good To You.

2. April 20, 2007. Smooth Operator , Donnie Ray's new album (Ecko 07), is out and showing up on deejay playlists. "Smooth Operator," the title cut, is getting the bulk of the airplay, but I recommend the musically-substantive ballad, If I Could Do It All Over," which debuted at Number One on Daddy B. Nice's Top Ten Singles for April 2007.
Donnie Ray wisely reprises his signature tune, "Letter To My Baby" from the out-of-print Let's Go Dancing LP. DBN

3. Update: September 4, 2008:

Donnie Ray (Ray is his middle name, not his last name) utilizes all the usual talent at Ecko Records--John Ward, Raymond Moore, Morris Williams, and others--on his You've Got Me CD, but Donnie Ray sounds as if he's either 1/ trying to please everybody, and in the process pleasing nobody, or 2/ under the assumption that "standing pat" and recycling the same old formulas will suffice.

I notice that he's writing most of his material, and that's a mistake. A fine singer (which Donnie Ray is) needs good songs, not just passable songs. Donnie Ray has published three albums in three years (Smooth Operator is the best); maybe he needs to slow down and put out one very good CD.

With ever-growing numbers of artists climbing on the Southern Soul bandwagon, vying for air time, "middle-of-the-pack" will soon be just another way of saying "lost in the crowd."

(The above piece ran on Daddy B. Nice's Corner in July & August of 2008 under the title "Better Skipped This Time Around.")

DBN

***************

4. March 28, 2009: New Album Alert:

Caught By The Cat (Ecko)

I thought Donnie Ray's last effort was lukewarm (see "Tidbits" #3 below), but I'm impressed by how he's bounced back this time around. He sounds more engaged. He's taking a few more chances. Most of all, he's singing with passion.

Already up on Daddy B. Nice's Top Ten Singles (March 09): "This Time The Dog Got Caught By The Cat," yet another take-off on Ms. Jody's contemporary classic. It's a well-done, fervently-sung rendition.

Sure to break into Daddy B. Nice's Top Ten Singles in April: "I'm A Sucker." Here you find Donnie Ray "taking a chance." He's a little outside his oeuvre, but Donnie Ray's catalog--based primarily on the great "Letter To My Baby"--isn't that well-known or established, anyway. I believe that songs like "I'm A Sucker," which expand Donnie Ray's range a bit, are just what he needs. "I'm A Sucker" boasts a strong and convincing vocal, and its differences in tone from his other work will fascinate longtime DR fans.

Donnie Ray is sometimes in danger of turning into Southern Soul's equivalent of "smooth jazz," but on Caught By The Cat he's alert to those dangers and he's walking Southern Soul tightropes right and left. The discipline shows in the performance.

--Daddy B. Nice

Bargain-Priced Caught By The Cat CD



***************


5.

May 24, 2009: CD REVIEW


DONNIE RAY: Caught By The Cat (Ecko) Three Stars *** Solid. The artist's fans will enjoy.
In this first decade of the 21st century, the closest thing to a Southern Soul music factory is Memphis' Ecko Records. Malaco Records monopolizes the still-living but dwindling Southern Soul superstars like Marvin Sease and Shirley Brown, but the Jackson, Mississippi-based label shows little interest in developing (or taking a chance on) new or mid-level talent; Floyd Taylor may be the only Southern Soul artist under the age of sixty signed to the label.

By contrast, Ecko Records is home to Denise LaSalle, Sheba Potts-Wright, O. B. Buchana, David Brinston, Ms. Jody, Luther Lackey, Donnie Ray, Sweet Angel, Sterling Williams, Mystery Man and Earl Gaines, not to mention over its recent and best years such artists as Lee "Shot" Williams, Chuck Roberson, Barbara Carr, Charles Wilson, Quinn Golden, and so on.

Upstart, California-based label CDS Records is coming on strong, and doing so with many of Ecko's recording alumni. Mel Waiters' Brittany Records, William Bell's Wilbe Records, Theodis Ealey's Ifgam Records and a handful of other indie labels put out interesting material in lesser portions, but CEO John Ward's Ecko remains the most consistent Southern Soul label, churning out product as dependably as a Maytag washer.

However, no one who loves yesterday's or today's Southern Soul music will soon confuse or compare what Ecko is doing to the masterpieces routinely manufactured by Memphis' Stax and Hi Records of yesteryear. And with Ecko's admirable consistency comes two dreaded symptoms, especially for the core Southern Soul audience: familiarity and similarity.

As one of Ecko's key artists, Donnie Ray must surmount this "famliarity breeds contempt" obstacle course on every outing, and the difficulty grows with each new album. Everyone knows Donnie Ray's voice, everyone knows the kind of songs and arrangements he favors. In fact, it's not hard to overlook Donnie Ray, and with some justification. There's so much competition--T. K. Soul, Sir Charles Jones, O. B. Buchana, Omar Cunningham, Nathaniel Kimble, Reggie P. But one thing Donnie Ray's new album proves is that you can't count him out as an ace younger-generation vocalist.

The good news is that Donnie Ray's new CD, Caught By The Cat, is a leap ahead of his last. "You Keep Snatchin' It Back" is a borderline-familiar opening cut, and songs like "This Time The Dog Got Caught By The Cat" "Just My Woman And Me" and "I'm Gonna Try Again" are ample proof that Donnie Ray's collaboration with songwriters Raymond Moore and John Ward still retains its appeal and potency. "Caught By The Cat" (reworking Ms. Jody's "Your Dog Is Killing My Cat") displays an especially focused vocal.

"Just Give Me My Blues" (with April Hill) is a blues jam most Southern Soul fans will pass over, but "Don't Let Your Pride Overpower Your Love," one of five Donnie Ray-written tracks on the album, is substantial. Most people forget that Donnie Ray wrote his signature song, "A Letter To My Baby," and "Overpower Your Love" is a reminder Donnie Ray still knows how to compose.

The single biggest reason to rejoice in this Donnie Ray CD is the begging-to-be-a-hit-single cut, "I'm Your Sucker." Here Donnie Ray takes a Ward/Moore vehicle to an entirely new level, surprising even the most jaded Ecko listener with a cut-to-the-bone arrangement and an incandescent vocal that almost makes you wonder: "Is that really Donnie Ray?" It's just the kind of trail-blazing departure from business-as-usual that Donnie Ray needs to jolt his audience back to respectful awe.

--Daddy B. Nice

Bargain-Priced Caught By The Cat CD

**************************

6. "It's BYOB": Daddy B. Nice's Best Of 2009 / #18-Ranked Single of the Year

18. "It's BYOB"----Donnie Ray

Mellifluous-voiced Donnie Ray Aldredge had a banner year: two CD's, a chitlin' circuit favorite in "This Time The Dog Got Caught By The Cat" (an update of Ms. Jody's "Your Dog Is Killing My Cat"), a cutting-edge rocker in "I'm Your Sucker," and--just as the year was ending--this fine-as-spun-Egyptian-cotton dance jam done in Donnie Ray's most melodious style.

"It's BYOB" boasted a quirkiness and originality that surprised even longtime Donnie Ray fans. The fart-sounding horn part--like the cornet player's playing with a mute and tipsy-drunk and in the act of falling backwards off his chair--was a lovely touch, lending the song the personality required of a future standard.

******************

November 6, 2009: New Album alert

Bargain-Priced It's BYOB CD

Comparison-Priced It's BYOB CD

"It's BYOB": Daddy B. Nice's #1 "Breaking" Southern Soul Single for November 2009


**************

7.

February 5, 2010: CD REVIEW


DONNIE RAY: It's BYOB (Ecko) Four Stars **** Distinguished effort. Should please old fans and gain new.
It's BYOB is Donnie Ray's second CD in a little over six months, so I didn't intend to spend a lot of time on it, figuring the disc was probably a filler-packed showcase for Donnie Ray's catchy new single "It's BYOB."

"It's BYOB," with lyrics that run. . .

"I'm gonna party
And have a good time.
Gonna stop by the liquor store,
Buy my baby a bottle of wine.

Gonna dig a little deeper,
And buy me a Hennessy.
If I get a little drunk,
I'll pass my baby the key."

. . . recalls good-time outings like Mel Waiters' "The Smaller The Club (The Bigger The Party)" and Roy C.'s "Living For The Weekend." A five-star song if ever there was one. Coincidentally, it also echoes Bigg Robb's latest single, "If I Get Drunk."

I burst out laughing when I googled Hennessy. I wasn't sure how to spell the cognac brand, and the search engine sent me to a site called "Urban Dictionary," which defined "Hennessy" as "a hard liquor that black people from the ghetto drink to solve all their problems."

That's like saying, "Marijuana is an herb that young white people from the suburbs smoke to forget the hang-ups of their coddled but repressed upbringings."

"It's BYOB" captures an elusive quality the European writer Milan Kandera called "the lightness of being"--a slightly tipsy, giddy (bottom-line happy) emotional state of being that O. B. Buchana has also captured in songs like "I Can't Stop Drinking."

Ecko Records has been pulling some incredible sounds out of its hat of late, and none more so than the "farty"-like, cornet-with-a-mute sound that your Daddy B. Nice, in awarding "BYOB" the #18 spot on DBN's Top 25 Singles of 2009, called "the personality required of a future standard." Turns out that Ecko's John Ward coaxed that sound out of a Hammond B3 organ.

But here's the real surprise. It's BYOB isn't just a filler album around a top-ranked single. It's one of the best collections Donnie Ray has put out in years.

"You've Got It," the track that follows the title cut, is a throwaway (derivative, way too familiar), but it's followed by an almost flawless sequence of worthy, durable cuts beginning with "Two Places At The Same Time," a mid-tempo cut elevated by Donnie Ray's engaged vocal.

"You've Got It" is followed by "This Time The Dog Got Caught By The Cat (Remix)," which neither Donnie Ray nor his most avid fans evidently can do without. Donnie Ray has now recorded the "Your Cat Is Killing My Dog" song so many times--once each on the last three CD's if memory serves--that one can safely say he's practically stolen the melody from the tune's originator, Ms. Jody, his label-mate at Ecko whose own new album will be hitting CD stores soon.

"Your Love Has Got A Hold On Me" is an uptempo track that, like "Two Places At The Same Time," survives on the determination of Donnie Ray's focused vocal. Much better is "Love Power," a slow jam in which D.R. stretches out in his most sonorous style.

On certain musical phrases of "Love Power" and other songs on the CD, Donnie Ray achieves a singer's sweetest zone, the ability to deliver notes that make you want to shake your head in wonder and declare: "Lord, the guy can sing!"

"I Never Had Nobody To Love Me Like You Do" reinforces an image Donnie Ray has patiently been building through all his albums. Of the "young guns of Southern Soul," he is seemingly the most polite, the most well-mannered, although that doesn't define the quality quite deeply enough. Donnie Ray emanates a kind of inner goodness. He's the man a young woman would want to take home to her parents.

From there, at just about the point where many albums go south, IT'S BYOB gets even better, closing out the disc with three out of four songs that may be slipping into CD players for years to come.

The finest may be "Just One Night," a lullaby of a slow jam that grafts a vintage Donnie Ray vocal with a memorable chorus--not always in evidence on Donnie Ray albums. The horn accent on the chorus is a heavenly touch, as is the subtle background chorus.

"Two Can Play That Game," a peppy rocker, is followed by an interesting departure from Donnie Ray's usual format called "I'm Unleveled." There's a hint of James Brown and Fela in the arrangement. The song works, although how and why is harder to define. Like "I'm Your Sucker" from Donnie Ray's last CD, Caught By The Cat," "I'm Unleveled" proves that Donnie Ray can move outside his musical comfort zone without crashing.

This fine album ends with a vintage Donnie Ray cut--"Come On Let's Dance"--that will remind Southern Soul fans of the best of traditional Donnie Ray: "A Letter To My Baby" and the overlooked classic, "It's Just A Party Thing."

--Daddy B. Nice

Bargain-Priced It's BYOB CD, MP3's

Comparison-Priced It's BYOB CD

****************

8.

February 2, 2011: NEW ALBUM ALERT!

Who's Rockin' You?

First recommended singles: "Who's Rockin' You?", "I'm Gonna Keep My Love At Home," "Too Many Mechanics"

See Daddy B. Nice's "Breaking" Southern Soul Singles for February 2011 ("Who's Rockin' You?")

Bargain-Priced Who's Rockin' You CD

Comparison-Priced Who's Rockin' You CD

**************

9.

February 19, 2011:


DONNIE RAY: Who's Rockin' You? (Ecko) Three Stars *** Solid. The artist's fans will enjoy.
To his fans he's a vocalist with pipes as clear and fizzy as sparkling water; to his detractors he's an acquired taste who has never and will never win them over.

Donnie Ray's seventh release in almost as many years with Ecko Records testifies to his tenacity as a recording artist and his unnerving ability to ride that fence between his believers and his doubters.

He doesn't have the emotional range of Sir Charles Jones or T. K. Soul or Omar Cunningham, and he doesn't rut in the humorous and seamier side of chitlin' circuit themes as do O. B. Buchana and Ms. Jody, but plying the mid-tempo, melody-rich waters that are Southern Soul's most fertile breeding grounds, Donnie Ray is apparently as hard to sink as a swimming buoy.

"A Good Woman," a typically smooth, solid but not stand-out track, commences this ten-song set. It's followed by "I'm Gonna Keep My Love At Home," a much better song that has already received some play on Southern Soul radio.

The distinguishing factor of "I'm Gonna Keep My Love At Home" is an uncredited female background chorus. Although nothing to write home about technically speaking, the chorus is a seldom-used accoutrement that Donnie Ray would be wise to use with more frequency to give his material added depth.

"Who's Rockin' You?"--up next--is this album's whopping-good single.
(See Daddy B. Nice's #2 "Breaking" Southern Soul Single for February 2011.)

The cut jacks up the tempo and showcases a subtle 70's disco ambience bolstered by an arrangement that drops hints of the Stylistics and vintage Gamble-Huff, Philly-style soul.

If you're listening closely to the bonanza of a chorus, you can almost hear Harold Melvin & The Blue Notes singing the sweet strains of the never-to-be-forgotten "Wake Up Everybody."

And yet "Who's Rockin' You" is completely original, and betrays no back-breaking signs of being overly derivative. The tempo, the riff and the vocal are all sterling.

"Too Many Mechanics," which follows, is a traditional blues treatment all shined up with wax and chrome cleaner via a strong lead guitar and spiffy horn charts.

Along with "Who's Rockin' Who" and "I'm Gonna Keep My Love At Home," the John Cummings-written "Too Many Mechanics" completes the trio of radio-friendly songs on this CD.

(The two other singles were both written by Aldredge--"Ray" is Donnie's middle name--no slouch as a songwriter himself.)

With the exception of "Love Monkey," a John Ward-written, strictly lounge-lizard blues, the rest of the songs on the album are ballads (mostly by Donnie Ray Aldredge, one by Gerod Rayburn), competent enough, with nothing to impugn them other than an underlying mediocrity.

On "Truly Love You Baby," Donnie Ray's vocal gives a hint--but only a hint--of rising above its primary fault, an acquiescent sameness, a contentment with a fairly narrow, basically upbeat emotional palette.

In summary, Donnie Ray's latest is what both his fans and non-fans would expect, a middle-of-the-road effort distinguished by one or two stunning singles.

If he dreams of reviving the attention of the public beyond his core fans, Donnie Ray may have to package three or four songs the likes of "Who's Rockin' You" and "BYOB"--his last two blockbuster singles--into one CD.

Like an unknown artist bringing years of pent-up material to a head-turning debut album, such a scenario might catapult Donnie Ray into the front rank of Southern Soul singers.

That, however, would be very hard for a veteran performer to accomplish. It would entail waiting a period of two or three years instead of producing an annual CD, and in a time when CD's have lost their predominance to MP3's it may not make much commercial sense.

That, however, is Donnie Ray's quandary. The ball--as they say--is in his court. Mel Waiters took a longer-than-usual break between albums the last time around, then scored with a number of top singles and the best Southern Soul CD--I Ain't Gone Do It--of 2010.

--Daddy B. Nice

Bargain-Priced Who's Rockin' You? CD

Comparison-Priced Who's Rockin' You CD

***************

10.



May 19, 2012: NEW ALBUM ALERT!

I'm Goin' Back

Comparison-Priced I'm Goin' Back CD

See Daddy B. Nice's #3 "Breaking" Southern Soul Single for May 2012: "A Secret Is So Hard To Keep"

See Daddy B. Nice's CD Review of Donnie Ray's I'm Goin' Back.





If You Liked. . . You'll Love

If you liked Marvin Gaye's "Sexual Healing," you'll enjoy Donnie Ray's "A Letter To My Baby."




Honorary "B" Side

"Letter To My Baby (Part Two)"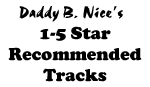 A Letter To My Baby


CD: Let's Go Dancing
Label: Suzie Q






Letter To My Baby (Part Two)


CD: Smooth Operator
Label: Ecko






It's BYOB


CD: It's BYOB
Label: Ecko






It's Just A Party Thing


CD: I'll Be Good To You
Label: Ecko






Who's Rockin' You


CD: Who's Rockin' You?
Label: Ecko






A Secret Is So Hard To Keep


CD: I'm Goin' Back
Label: Ecko






I'm Your Sucker


CD: Caught By The Cat
Label: Ecko






Let's Go Dancing


CD: Let's Go Dancing
Label: Suzie Q






Sweeter To Me


CD: Don't Stop My Party
Label: Ecko






This Time The Dog Got Caught By The Cat


CD: Caught By The Cat
Label: Ecko






Bang That Thang


CD: I'll Be Good To You
Label: Ecko






I Never Dreamed


CD: I'll Be Good To You
Label: Ecko






I'll Be Good To You


CD: I'll Be Good To You
Label: Ecko






I'm Gonna Keep My Love At Home


CD: Who's Rockin' You?
Label: Ecko






If I Had It My Way


CD: You've Got Me
Label: Ecko


Sample or Buy
You've Got Me




Too Many Mechanics


CD: Who's Rockin' You?
Label: Ecko






Get It While It's Hot


CD: Let's Go Dancing
Label: Suzie Q






Smooth Operator


CD: Smooth Operator
Label: Ecko






Two Heads Are Better Than One


CD: You've Got Me
Label: Ecko