NEW!

Corner & Top 10


Concert Calendar
& Mailbag


Comprehensive Index


New CD Reviews


Index to Artist Guides
NEW!


Best of 2022

The Original Chart (1990-2010)

21st Century Chart (2000-2020)
NEW!

The New Generation Chart (2010-2030)
Southern Soul CD's, MP3's


Best of Pages
About the Music
About Us
Links
Home

"Rock Me (Until I Cannot Stand This Rocking Any...)"
Stan Mosley
July 1, 2019:
NEW ALBUM ALERT!
Buy Stan Mosley's SOUL RESURRECTION CD at Apple.
SOUL RESURRECTION TRACK LIST: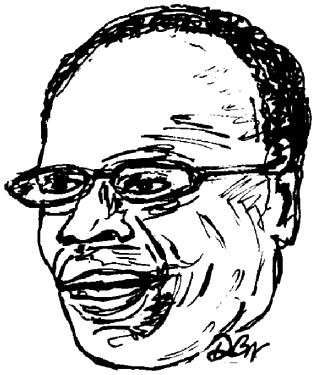 1
Ain't No Stoppin Us (Soul City)

2
You Oughta Be Here With Me

3
My Problem

4
Sentimental Journey

5
Get It and Hit It

6
We're Gonna Have A Good Time

7
If I Didn't Have You

8
People We Gotta Do Better

9
Tell Him The Way You Like Your Love

10
Let's Fall In Love


11
Steppers' Holiday


12
Ain't No Stoppin Us (Extended Remix)


Daddy B. Nice notes:
At times, Stan Mosley's eleventh studio album--and his first collection of original material in a decade--appears to constitute a solid re-entry of the old master into today's volatile and ever-changing southern soul market. "Get It And Hit It" has some of the uptempo, feverish impact of "Man Up". "People We Gotta Do Better" mines one of Mosley's favorite themes: social justice.

However, two covers of "Ain't No Stoppin' Us Now," placed strategically at the beginning and end of the set, inject so much 70's disco into the proceedings that the album fades in a fog of nostalgia. The disco-era strings couldn't be further from the southern soul atmosphere of Mosley's classic ballad, "Rock Me," or his uptempo paradigm, "Anybody Seen My Boo?"

For some reason (possibly because he never made any money at it), Mosley has never been content with the southern soul genre in the way fellow Chicagoans Tyrone Davis, Otis Clay and Cicero Blake were, instead restlessly moving among soul sub-genres-- a trait, coincidentally, picked up by his younger understudy, Chicagoan Theo Huff. Stan never understood how much he was cherished, if not remunerated, by the southern soul audience.

"My Problem" is in the same vein, northern retro-soul in the tradition of Harold Melvin & The Blue Notes, so much so that you almost expect Teddy Pendergrass to break in with a powerfully-sung verse. In spite of recording with Malaco Records and some of the greatest southern soul songwriters of the nineties and early aughts, Mosley's Soul Resurrection not only leaves a southern soul fan with the troubling thought that Stan Mosley never really became comfortable in the genre. It makes one wonder whether Stan Mosley ever found out who he really is artistically.

Listen to all the tracks from Stan Mosley's new SOUL RESURRECTION album on YouTube.

Buy Stan Mosley's new SOUL RESURRECTION album at Amazon.


***********
For the latest updates on Stan Mosley, scroll down this page. To automatically link to Stan Mosley's charted radio singles, awards, CD's and other citations on the website, go to "Stan Mosley" in Daddy B. Nice's Comprehensive Index.
***********
Stan Mosley: An Appreciation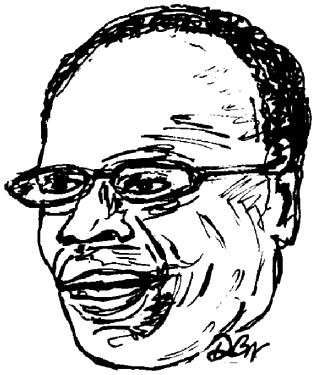 "Rock Me" was the tune that carried Stan Mosley into the new century, and also the song that endeared him to Southern Soul fans. And yet, Stan might never have recorded the song if the late Senator Jones hadn't convinced the hard-singing Mosley that the tender ballad, from 1998's The Soul Singer (Malaco), was the real deal, the epicenter of the Southern Soul experience.

Senator Jones had a vision of Southern Soul second to no other. The vision was of soul music with the accessibility of early rock and roll tempered and filtered through the gospel music Jones knew and loved so well. Mosley, a tried and true, blues-infused soul singer, was the perfect counterpart--the rough sandpaper, as it were--to the simple, non-hip, some-would-say sentimental lyrics of "Rock Me." Stan made the words believable, and for the fans that belief went especially deep.

A longtime Chicagoan and successor to the generation that included Tyrone Davis, Otis Clay and Cicero Blake, Mosley (along with a new generation of Chicagoans including Floyd Hamberlin, Jr., Nellie "Tiger" Travis and Floyd Taylor) found the musical going harder and the path less well-defined in the 21st Century.

Chicago-area artists like Mosley weren't encouraged to entertain Southern Soul-style locally in the way they were feted and celebrated in the South. Nor had the Chicago fan base bought into the resurgence of contemporary Southern Soul music.

Chi-town audiences preferred the blues in its historical form, as the South Side blues bars and the success of Buddy Guy and his club The Legends on Wabash Avenue attested. And when the local fans came to see local Southern Soul-oriented artists like Mosley or Nellie "Tiger" Travis, they wanted to hear what they were used to hearing on regional radio: the bluesier side of their repertoires.

Nevertheless, fans of Southern Soul may be surprised by the amount of material Stan Mosley has released in the last decade. Much of it has been in the Sam & Dave and Wilson Pickett mode, hard-hitting soul and blues not that different from the records Mosley cut at Malaco in the late nineties.

And the best of it can be heard on Mosley's first disc with California-based CDS Records, Man Up. in which Mosley teamed up with fellow Chicagoan Floyd Hamberlin, Jr., who wrote and produced all the tracks.

"Man Up" is a furious and intensely-focused dance jam with a vocal that showcases all of Mosley's vintage technique. The tempo and groove are as tight as handcuffs.

But what makes the song even more peculiar and distinctive are its lyrics, in which a man lacerates himself with self-loathing in a fashion seldom heard on record. Phrases like "I'm just a lazy bum," "I've got to find me a job," "I'm tired of doing without," build towards the title's crescendo: "I've got to man up."

Underlying all of this emotion are chords (courtesy of Hamberlin) that never grow tiresome and an instrumental track steaming like an order of fajitas.

"Lockdown," from Mosley's second CDS album, I'm Comin' Back (2009), in which Stan riffs in somewhat tongue-in-cheek fashion that his lady has him on "lockdown--staying home with my baby," is another example of his ability to dramatize a domestic issue. The mid-tempo track features an almost hoarse Mosley singing with consummate passion.

I'm Comin' Back also showcases Mosley singing in a gentle falsetto on Curtis Mayfield's 1975 mega-hit, "So In Love," an exercise in inspired tenderness that brings Mosley full-circle to 1998's "Rock Me."

Even on quite simple and straightforward tracks such as "Lockdown" and "So In Love," Stan Mosley has always infused his songs with an intelligence and character unusual in Southern Soul. Many of his lesser songs--"Change (Family Reunion)" or "So-Called Friends," also from the I'm Comin' Back CD, for instance--depict Mosley's involvement and awareness of social issues.

In fact, one can see Mosley's catalog over the years as an attempt to convey that intelligence and character while still proving his command of all the usual pleasure-seeking themes of Southern Soul (partying, lovemaking, cheating). The irony of Mosley's career is how much better the simple, Southern Soul-themed songs are in relation to the more social-minded and thinking-man's tunes.

Somehow, the intelligence and sensitivity filters through the simplicity of the low-brow tunes, making them especially full and rewarding, whereas the more purely mental and social tunes lack that extra dimension of hidden character. Maybe it's the fact that character in the service of social issues never quite carries the depth of character in love.

*********

Listen to Stan Mosley's "Rock Me" on YouTube while you read.


Daddy B. Nice's Original Critique: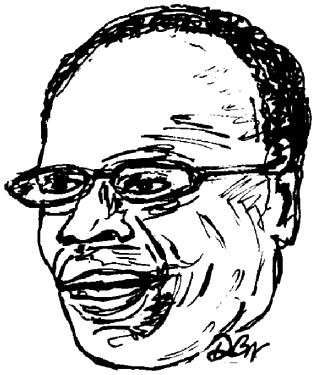 Like so many worthy Southern Soul artists, Stan Mosley has recorded at least two songs of such incredible merit that it's almost impossible to choose between them. "Anybody Seen My Boo" is the more well known chitlin' circuit hit, and the one your Daddy B. Nice has personally played the most. But although it's more modest, a little slower, and perhaps a little less innovative, the Stan Mosley song Daddy B. Nice would take to a desert island is Mosley's "Rock Me (Until I Cannot Stand This Rocking Any More)" from The Soul Singer CD, Malaco, 1998.

Actually, "Rock Me's" roots go all the way back to the early days of Malaco Records, when Sam (not Stan) Mosley of the R&B songwriting team and performing duo Mosley and Johnson recorded the tune. That track and another, faster version by Stan Mosley himself can be heard on Malaco's compilation box set entitled The Last Soul Company (Malaco, 1999). But the definitive version is the slow-tempo, female-backed-up, personal and passionate rendition on Stan Mosley's The Soul Singer.

"One night after my show,
I was laying on, ready to go,
And in walked this lady,
Right through the door.
And she looked so pretty,
So pretty, pretty.
Ain't it a pity,
That she's not with me."

The words may look flat and weak on the page, yet "Rock Me" is a reminder that love exists in all its fascinating coincidence and tenderness--at least, it does to people as attentive to the world and spiritually "ready" for love as the song's hero and the "apple of his eye." Mosley uses bluesy, slow-jam, vocal inflections--perhaps first used on an obscure early track entitled "Makes You Wanna Cry"--to describe the inexorable progress of a man and woman falling in love.

"So I asked her,
If she wanted to dance.
She said, 'Stan, I'm not that good,
But I'll take a chance.'"

The composer of the song is Frederick Knight, the author of Johnnie Taylor's "Big Head Hundreds" and, more recently, Shirley Brown's "Sleep With One Eye Open." But Stan Mosley scored an even bigger Southern Soul hit with another Knight composition, "Anybody Seen My Boo" (Souled Out, Malaco, 2000). "Boo" was one of the genre's first and most successful attempts to push the boundaries of Southern Soul toward the up-tempo pace of rock and roll and the state-of-the-art arranging of hiphop.

Imagine a voice like Wilson Pickett's whipping a groove like Bobby Womack's "I'm Looking For A Love," and you've got some idea of Stan Mosley's rendering of "Anybody Seen My Boo." Yet it was also a consolidation of a classic soul sound that had disappeared with the demise of artists like Junior Walker & The All Stars and Sam & Dave.

As it turned out, "Anybody Seen My Boo" has had a considerable impact. It's considered one of the best "jams" in Southern Soul. And listening to the sincerity of "Boo" or the humility of "Rock Me" makes the music fan delight in their refreshing contrast to hiphop's tiresome "fronting". And yet, all the time it's happening musically too, with the same masterful arrangements over the same creative, undulating bass lines.

Contrast that energy with the slow, burning desire in "Rock Me (Until I Cannot Stand This Rocking Any More)," and you just about have it all in Southern Soul music.

"'Rock me, baby,
You don't have to rush it,
It's all yours,
Go on and touch it.'"

It's all in the expressive vocals of Mosley, of course. As a fan, you hear this marked simplicity--this lack of attitude--in the perfectly expressed lyrics, and tears of gratitude practically well up in your eyes. And you think, "Thank you, Stan. 'Rock Me' is the kind of music I want to hear for the rest of my life."


--Daddy B. Nice




About Stan Mosley

Stan Mosley was born in 1952 in Chicago. In 1974 he moved to East St. Louis, IL. and joined a group named The Sharpees, which later toured as a back-up band for Shirley Brown.

In 1976 Mosley returned to Chi-town, and he spent years performing on the city's extensive club circuit, garnering the Chicago Music Award for Best Male R&B Vocalist two years running (1982 and 1983). By the mid-eighties, however, like so many of his R&B peers, he found the climate for adult R&B too hostile to continue.

The turning point in his career came in the mid-nineties, when he began performing again as an opening act for Cicero Blake, for whom he also toiled as a valet/driver. That eventually took him to Malaco Records, where Tommy Couch, Sr. was so impressed with Mosley's demo tape that he immediately signed him to a contract.
Three landmark CD's resulted, one each in 1998, 2000, and 2002.

In addition to "Rock Me" and "Anybody Seen My Boo," Stan Mosley scored Stations of the South radio hits with 1998's "Ain't No Woman (Like The One I've Got)" (Souled Out) and 2002's "No Mistake" (Do Right), both on Malaco.

In 2003 Mosley moved to New Orleans-based Mardi Gras Records, where he put out one album, Good Stuff.

In 2007 he releasead Steppin' Out on independent label Double duo.

Here is the Stan Mosley discography:

1998 The Soul Singer (Malaco)

2000 Souled Out (Malaco)

2002 Do Right (Malaco)

2003 Good Stuff (Mardis Gras)

2007 Steppin' Out (Double Duo)

2008 Man Up (CDS)

2009 I'm Coming Back (CDS)

2010 I Like It (CDS)






Song's Transcendent Moment

"Rock me, baby,
Like you never rocked a man like me before.
Rock me, baby,
Until I cannot stand this rocking any more."





Tidbits

1.

April 14, 2008. Regarding Stan Mosley's single "Man Up" (from the album of the same name): your Daddy B. Nice had never heard anyone use the phrase "man up" in casual conversation until the other night, when I happened to tune into WWE's "Friday Night Smackdown" on the TV.

The verbal jawing between the wrestlers is often more entertaining than the actual matches. 280-pound, barrel-necked Batista was "fronting" with longtime, 200-pound ring favorite Shawn Michaels. Retorting to one of Batista's barbs, Shawn Michaels said, "Let me MAN UP with you right now." (Caps mine.) The meaning was: "Let me level with you, big guy."

"Man Up" update, 4-16-08: Okay, the phrase "man up" is busting out all over. The front page of the "Rocky Mountain News" for April 16 has a full-page picture of NBA star Carmelo Anthony, after an arrest for DUI, standing at a podium with Allen Iverson in the background. The headline reads: "I'M GOING TO MAN UP". The headline is taken from Melo's quote: I'm going to man up to my mistakes." DBN

2.

April 14, 2008. In "Backbone," one of the new singles from his Man Up CD (written by Floyd Hamberlin Jr.), Stan Mosley sings:

"Girl, I heard that Theodis song,
Talking about 'stand up in it,'
And I heard another song today,
'I'm going to make your monkey talk.'"

Every self-respecting Southern Soul fan knows the former song, Theodis Ealey's classic, "Stand Up In It." But what song is Stan Mosley referring to in the last two lines?

The answer is Stephanie McDee's "Monkey Talk," from the Avanti album Living The Blues (2002). It has a punching rhythm track, a brash vocal, and an arrangement with just the right mix of humor and pizzaz.

Stephanie McDee, on the basis of "Monkey Talk," was destined to be included in Daddy B. Nice's original Top 100 Southern Soul Artist Guides, but by the time your DBN had made it to the upper regions of the Top 100 Chart (a period of years in the writing), the McDee CD had already gone out of print and McDee had failed to produce any follow-ups. Thus, Stephanie never gained her moment in the SouthernSoulRnB sun. It's nice to see that her song is still on the minds of Southern Soul artists.

3.

Here is the way Daddy B. Nice praised Nathaniel Kimble and his song "You Make Me Happy" in his "Best Songs Of 2007" (#18):

"This song by the always-getting-lost-in-the-crowd Kimble gets the Stan Mosley "Rock Me (Until I Cannot Stand This Rocking Any More)" award for the humility, tenderness and love of the simple pleasures shining through its every syllable."

DBN

4.

May 31, 2008

I had a talk with Stan Mosley this weekend. Here are a few of the highlights.

I'd always assumed Sam Mosley (of Mosley & Johnson) was related to Stan. The duo was instrumental in Stan's career in the early years, when he was hooking up with Frederick Knight and Malaco Records. However, the last names are coincidental: they're unrelated, according to Stan.

5.

I long held a theory that the hiphop-like bridge that amps up the energy on Stan's classic, "Anybody Seen My Boo"--the one in which Stan calls out the nams of Johnnie Taylor, Marvin Sease, James Brown and Bobby Womack----bore the producing mark of Timbaland, the hiphop producer famous for his work with Missy "Misdemeanor" Elliot, among others. I always thought I heard the name Timbaland after Mosley shouted out Marvin Sease, and since Timbaland didn't "deserve" to be mentioned in the same breath with those Southern Soul masters, I figured the mention had to be in lieu of a songwriting credit or payment for that fantastic bridge.

Not so, Stan told your Daddy B. Nice. Timbaland had absolutely nothing to do with the record, which was produced in its entirety by esteemed Southern Soul songwriter/producer Frederick Knight (Johnnie Taylor's "Big Head Hundreds," Shirley Brown's "Sleep With One Eye Open," etc.) and Mosley.

There are three syllables after the "Marvin Sease" shout-out that sound like "Timbaland," but they're not. And now that I've gone back and listened to the bridge a few times, I still hear the phrase. Guess I'll have to go back to Stan and ask him exactly what he was saying right after his reference to Marvin.

6.

I asked Stan about his recent heart surgery and how he was recovering. He had an angioplasty at Mount Sinai in Chicago about a month ago and underwent post-operative procedures in Oak Park, near his home.

The rehabilitation has been an "experience" (read difficult), according to Stan, but the worst is over and he's on track to regain his health.

When his doctor asked him what he did for a living, and Stan replied that he was an entertainer, Stan half-expected the doctor to nod knowingly and condemn the musicians' life style.

Note that Theodis Ealey suffered a heart attack (and had "bypass" surgery, an even more critical procedure) a year earlier, and Reggie P. just had surgery for a heart attack a few days ago.

However, the doctor told Stan that in his case the entertainer life style had actually prolonged his ability to withstand a heart attack.

Although it wasn't related to the heart attack, Stan says one of the best things to come out of the crisis was that he finally gave up smoking cigarettes.

Stan's rehab continues on schedule. In fact, Mosley already has set a schedule to begin performing again. He leaves Chicago in early July to begin a new tour.

--DBN

Daddy B. Nice Postscript: June 17, 2008

Okay. Stan Mosley got back to me on the words in "Anybody Seen My Boo" that I heard as "Timbaland." The words were: "Tell The Man."
Stan shouts out "Marvin Sease" and then he says "Tell the man!" DBN

7.

May 30, 2008.

Man Up (CDS Records) is Stan Mosley's strongest CD since--well, you'd have to go all the way back to the turn-of-the-century Malaco albums: The Soul Singer, Souled Out, & Do Right.
Mosley and writer/producer Floyd Hamberlin Jr. have never sounded "tighter."

Both "Man Up," the title cut, and "Backbone" made Top Ten Single honors on your Daddy B. Nice's Southern Soul charts, but the CD is really more of an "album" album, with a texture and continuity that is unusual in soul music.

There are lots of pulsating beats and positive thoughts, with an undercurrent of restrained energy that forms a very complementary backdrop to Mosley's tortured, whiplash vocals.

Man Up is a strong signal that Stan Mosley is back with a vengeance, intent on re-declaring a chunk of Southern Soul turf for his own.

DBN

8.

Author's Update: September 4, 2008

It's interesting to compare songwriter/producer Floyd Hamberlin's work with Nellie Travis versus his work with Stan Mosley on Man Up . Hamberlin and Mosley click on the stupendous stomp-dance cut, "Man Up" (#2 DBN's Top 10 Southern Soul Singles for April 2008) and to a lesser extent on a couple of the other cuts ("Backbone," "I Came To Party"), but their professional match is not "made in heaven," as--so far--the Hamberlin/"Tiger" Travis connection is. Perhaps those rough, knife-cut hooks of Hamberlin's are too close to Mosley's own sandpaperish style, or maybe Travis just got the better melodies.

DBN

(The above piece ran on Daddy B. Nice's Corner in July & August of 2008 under the title "Solid, Very Solid, But Not Spectacular.")

9.

June 28, 2009: New Album Alert: I'M COMIN' BACK (CDS)

Bargain-Priced I'm Coming Back CD

Comparison-Priced I'm Comin' Back CD

10.

May 1, 2011:

In this blessed new age of YouTube music videos, in which at long last the obscure classics of Southern Soul music are being disseminated in their totality for everyone to hear. . .

. . .We can now add Stan Mosley's signature ballad, "Rock Me."

I don't think I've ever commented on how much the background singers contribute to the singular texture of the track. The arrangement of the background is perfect, too.

On the choruses it's like you have Mosley in the middle, the bass on the left, and the background on the right, all bouncing up and down in their different ways to the understated beat.

--Daddy B. Nice

11.

January 1, 2018:

Stan Mosley on YouTube
Listen to Stan Mosley singing "Rock Me" on YouTube.
Listen to Stan Mosely singing "Anybody Seen My Boo" on YouTube.
Listen to Stan Mosley singing "So In Love" on YouTube.
Listen to Stan Mosely singing "Man Up" on YouTube.
Listen to Stan Mosley singing "You Gonna Make Me Cheat" on YouTube.
Listen to Stan Mosely singing "Starting To Stop" on YouTube.
Listen to Stan Mosely singing "Your Wife Is My Woman" on YouTube.
If You Liked. . . You'll Love
If you liked Bob Dylan's beautiful ballad, "She Belongs To Me," you'll love Stan Mosley's "Rock Me (Until I Cannot Stand This Rocking Any More)."


Honorary "B" Side
"Anybody Seen My Boo"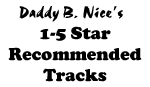 Rock Me (Until I Cannot Stand This Rocking Any...)


CD: The Soul Singer
Label: Malaco






Anybody Seen My Boo


CD: Souled Out
Label: Malaco






Man Up


CD: Man Up
Label: CDS






Ain't No Woman


CD: Souled Out
Label: Malaco






Backbone


CD: Man Up
Label: CDS






Lockdown


CD: I'm Comin' Back
Label: CDS






No Mistake


CD: Do Right
Label: Malaco






You Gonna Make Me Cheat


CD: Steppin' Out
Label: Double Duo


Sample or Buy
Steppin' Out




Change (Family Reunion)


CD: I'm Comin' Back
Label: CDS






Do Right Woman, Do Right Man


CD: Do Right
Label: Malaco






I Came To Party


CD: Man Up
Label: CDS






I Want You


CD: Steppin' Out
Label: Double Duo


Sample or Buy
Steppin' Out




Startin' 2 Stop


CD: Man Up
Label: CDS






Juke Joint


CD: Good Stuff
Label: Mardi Gras






Makes You Wanna Cry


CD: Celebration Of Blues
Label: Celebration Of Blues






Rockin' Slide


CD: Ultimate Southern Soul
Label: Mardi Gras