NEW!

Corner & Top 10


Concert Calendar
& Mailbag


Comprehensive Index


New CD Reviews


Index to Artist Guides
NEW!


Best of 2022

The Original Chart (1990-2010)

21st Century Chart (2000-2020)
NEW!

The New Generation Chart (2010-2030)
Southern Soul CD's, MP3's


Best of Pages
About the Music
About Us
Links
Home

"Seventeen Days Of Loving"
Carl Sims
Composed by Carl Sims
July 1, 2018:
See Daddy B. Nice's CARL SIMS NEW ALBUM ALERT!
February 1, 2014: NEW ARTIST GUIDE ALERT!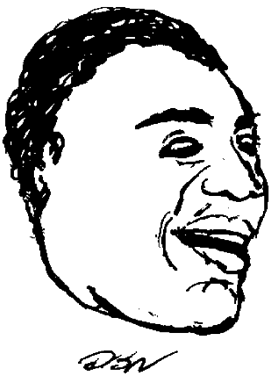 Carl Sims is now the #31-ranking Southern Soul artist on Daddy B. Nice's new 21st Century Top 100 Countdown.

Go to Daddy B. Nice's new 21st-Century Artist Guide to Carl Sims.

*************


March 1, 2011: NEW ALBUM ALERT

Bargain-Priced Hell On My Hands CD, MP3's

Comparison-Priced Hell On My Hands CD

Recommended Singles: "Hell On My Hands," "Trail Ride"
Scroll down to "Tidbits #5 to read Daddy B. Nice's CD Review.

****************

See "Tidbits" below for the latest updates on Carl Sims.

To automatically link to Carl Sims' charted radio singles, awards, CD's and other references, go to "Sims, Carl" in Daddy B. Nice's Comprehensive Index.

**************

December 1, 2009: Author's Forward

Your Daddy B. Nice is featuring "Bad Boys Of Southern Soul"--Carl Sims and Charles Wilson--in December 2009. Is Carl really a "bad boy"? No, he's a full-grown man who has been on the Southern Soul scene since the seventies, when he burst on the scene as a "new" Otis Redding.

But he's carried a reputation as a "bad boy" ever since he got on the wrong side of Charles Evers (brother of Medgar), owner of WMPR, Southern Soul's flagship station in Jackson, Mississippi.

The story goes that Sims arrived at the station for an on-air interview one day in such a state of drunkenness that Evers--himself a wild-oats-sower in his younger days--forbade any of his deejays or staff from ever letting Sims enter the premises again. To that effect, a weathered sign still adorns a wall above the deejay's chair in the WMPR studio.

(See full story in Daddy B. Nice's What Is The Chitlin' Circuit? page.)

But Sims has persevered with his mojo intact and shows no signs of slowing down. His great signature classics of the early contemporary era--"Seventeen Days Of Loving," "Mr. Nobody Is Somebody Now" and "Trapped"--remain Southern Soul bedrock classics anyone familiar with the genre must give obeisance to.

And Sims' latter-day persona as the super-stud of the tough-and-nasty uptempo Southern Soul rocker--i.e. "I Like This Place," "It Ain't A Juke Joint Without The Blues" and "Jody's Got Your Girl And Gone"--is impregnable.

When you listen to a Sims song, you have no doubt that the man's controlled power--transferred to a barfight--would clear it out ala Steven Seagal in a matter of minutes. Few stars in Southern Soul have such a sure or convincing hand.

--Daddy B. Nice

********************

Daddy B. Nice's Original Critique:

IN PRAISE OF "MR. NOBODY IS SOMEBODY NOW"

Your Daddy B. Nice enjoyed "Mr. Nobody Is Somebody Now" for years before he realized that Carl Sims had rescued one of the greatest Southern Soul songs ever written from the oblivion of the Johnnie Taylor back catalog. Homer Banks and Don Davis had composed--and Taylor had recorded--"Mr. Nobody Is Somebody Now" for Taylor's Who's Making Love album way back in 1968.

It may have been Taylor's inclusion of the song in his Lifetime (Greatest Hits) compilation in 2000 that inspired Sims to put out his own version. And, at least in this case, the student surpassed his mentor. For uncharacteristically, J.T. never milked the essence of this Homer Banks composition the way Sims does.

Sims' version of "Mr. Nobody Is Somebody Now" reminds one of the turbo-charged, Patti Sterling-Rue Davis remake of Z. Z. Hill's "Love Is So Good When You're Stealing It." It puts the musical equivalent of a super-charged engine inside the chassis of "Mr. Nobody," leaving posterity with the ultimate expression of how gentle, selfless love transforms the most ordinary of men.

The best composers in American popular music today are working in the field of Southern Soul. Frederick Knight, Jimmy Lewis, John Ward, Raymond Moore, Charles Richard Cason, Lester Snell, R. Kelly, Aaron Weddington, Earl Randle, Sir Charles Jones, Sidney Bailey, George Jackson, Mel Waiters, Paul Richmond, Vick Allen, Floyd Hamberlin.. . . The list goes on and on.

The recognition and respect chitlin' circuit R&B accords masterful storytelling is a huge part of what makes Southern Soul music so appealing, and a huge part of why it satisfies the hunger of so many audiophiles for something more substantial than the minimalist grooves of rap and hiphop.

Jazz and blues, the two great historical art forms of the black community, have also turned their backs on the art of songwriting and the power of narrative. That's why Southern Soul fills such a huge vacuum for today's music lovers. Not only does the music recall the days when rhythm and melody were inseparable partners; it tickles the imagination with real-life, physical details.

Homer Banks is arguably the most legendary of Southern Soul writers. And when you hear the first words to Carl Sims' "Mr. Nobody Is Somebody Now"--

"I look at all of my friends,
Who went to school with me,
Driving their fine cars and
Bragging about their college degrees."

--Sung in Carl Sims' awesome, leather-belt tenor, it's so realistic you practically think, whether you've gone to college or not, he's talking about you.

"I'm glad to see them get somewhere.
But they look at me and say,
There's Mr. Nobody standing there."

It may be the most haiku-perfect summary of a high school reunion ever written, or maybe the hero is simply running into an old friend at the barbershop. The use of the phrase "bragging about their college degrees" is critical, because it updates the track to contemporary times, doubling the listener's pleasure at hearing such a humble, sincere, and faith-driven vocal over music so sweet and harmonious, so redolent of back-stoop, vintage soul.

"But oh, they just don't know,
I got a girl beyond compare."

Sims' working-class hero bends over backwards to empathize with those who have attained the "good life" and are now looking down their noses at him. But the message is clear: "I've got a girl who means the world to me." And a good woman's love trumps all the "perks" of material success.

The best Carl Sims songs are minor opuses, six or seven-minute mini-masterpieces of rhythm, melody and slice-of-life realism framed in glittering brass and towering organ, the Stax style at its most palatial. If "Mr. Nobody Is Somebody Now" is Sims' ode to the common man, it's not the first time he's put together a larger-than-life sound.

Sims' signature song, "Seventeen Days Of Loving," came from the same ground-breaking 1995 CD, House of Love, but everyone nowadays listens to the enhanced version Sims wisely placed on 2001's M&M Man (Waldoxy, 2001). A flawless record in every respect, "Seventeen Days Of Loving" combines a great guitar riff, a marvelous melody, and a seasoned vocal with a bass line that recalls early Temptations and Miracles.

"Please come home,
You've been gone for seventeen days."

"Trapped," another classic that Sims has refined onstage (frequently as a finale) and on disc over the years, also dates back to the mid-nineties. Together with "Mr. Nobody Is Somebody Now" and "Seventeen Days Of Loving," the three extended songs have burnished Carl Sims' reputation as one of the most extraordinary storytellers and vocalists in Southern Soul.


--Daddy B. Nice




About Carl Sims

Carl Sims was born in 1949 in Memphis, Tennessee. In his early years he toured with Otis Redding, and he was an opening act for the original Barkays.

In 1970 Sims' recordings of "Pity The Fool," "I Know How To Love A Woman," and "The Word Is Out" gained him some minor recognition. He met Southern Soul headliner Denise LaSalle in 1981, which led to an opening-act gig with her.

But it wasn't until 1995 and the release of his signature hit, "Seventeen Days Of Loving" (House of Love, Paula, 1995), an anthem to long-anticipated physical love, that the chitlin' circuit audience really sat up and took notice. House Of Love also included Sims' first epic-like soul hit, "Trapped."

CD's on the Paula, Waldoxy, Backstreet and Entune labels followed in 1998, 1999, 2001 and 2003. 1998's Let Me Be The One (Waldoxy) contained two exceptional ballads, "I Never Had It" and "Don't Leave." The Testimony of Carl Sims (Backstreet, 1999) was an all-gospel CD. M & M Man (Waldoxy, 2001) proved to be Sims' most popular, containing "Seventeen Days Of Loving," "Mr. Nobody Is Somebody Now" and "Trapped."

Sims' CD It's Just A Party appeared in 2004 on the Ecko label. The title track, "It's Just A Party," and the dancehall cut "It Ain't A Juke Joint Without The Blues" became Stations of the Deep South radio staples in the subsequent months, and also marked a mild (and successful) change of course away from Sims' usual McArthur Park-scaled ballads.

The Carl Sims Discography

1995 House of Love (Paula)

1998 Let Me Be the One (Waldoxy)

2001 M and M Man (Waldoxy)

2003 Brick House (Entune)

2004 It's Just a Party (Ecko)

2006 I'm Ready (Ecko)

2007 Can't Stop Me (Ecko)






Song's Transcendent Moment

"I need seventeen days of loving.
Girl, I can't go to sleep.
Twenty-four hours, I'll love you.
Now girl, bring it on home.




Tidbits

1.

The Ecko website featured a free Carl Sims' video for a time in 2005. Extremely well done, and interesting if no other reason than its contrast to the usual hiphop formulas, the video showcased an older, heavier, sugar-daddy-like vision of Carl Sims resplendent in a white suit singing the hell out of "It Ain't A Juke Joint Without The Party." The video covered every fascinating detail in the song and then some, with the driving blues rhythm of the song never growing tiresome.

2.

March 30, 2006. A new and faithful version of Carl Sims' signature tune, "Seventeen Days Of Loving," has been a fixture on chitlin' circuit radio stations over the last three months. However, since it's sung by a woman--new R&B artist Renea Mitchell, out of Memphis, Tennessee--it sounds refreshingly different.

3.

December 2, 2006. I'm Ready, the new Carl Sims CD, arrived via Ecko Records in January of this year. The opening track will be a welcome sound to traditional Sims fans. "I Needed A Woman" bottles the bass, chords and atmosphere of Sims' signature tune, "17 Days Of Loving" and reprises it as "I Needed A Woman." "I'm A Hustler"--a tough-minded ballad--breaks new artistic ground and has generated the most airplay across the Stations of the Deep South. DBN.

4.

Can't Stop Me, a new Carl Sims album with highly-touted singles "I Like This Place" and "Daylight," appeared in November 2007. The aptly-titled album features a terrific, in-your-face, camera-angle-from-above portrait of Sims with his arms raised. The largest object in the picture is Sims' left hand, which looks as if it's about to slap the fan on the side of the head. Is Sims trying to say, "Hey, fan, don't forget about me!"?

DBN

5.

March 10, 2011:


CARL SIMS: Hell On My Hands (CDS) Three Stars *** Solid. The artist's fans will enjoy.
The question Carl Sims' fans may find themselves asking about his new CD, Hell On My Hands, is: Who turned down the power?

Not a great deal is lost, but those who are familiar with Sims at his best may get the distinct impression that there is something standing between the Sims' voice we know and us.

Whether it's the production (by Ron and Alex Johnson) and specifically the mixing of Sims' vocals, or whether it's something inside Carl Sims--health, age or any number of the usual causes--is open to conjecture.

On "Hell On My Hands," the album's title cut, the metaphor that comes to mind is that Carl Sims' is singing through one of those old-fashioned, political, street-cruising, mobile megaphones.

The song has a good melody and is given the full-blown Sims' "Trapped"-style treatment. I remember reviewing the original "Hell On My Hands" by young singer/songwriter Charlie Brown (Charles Mumpfeld) a few years ago and criticizing his performance precisely because it lacked all of the things Carl Sims now brings to it: a powerful vocal, a dramatic arrangement, a head-turning pull on your attention.

But the song isn't perfectly realized as have been so many Sims' songs of the past, and it begs the age-old question: Is the Sims' vocal sabotaged by the mix? Or does the mix mask a deficiency in Sims' singing?

For example, you may find the operatic sweep of "Hell On My Hands" a little "over the top"--but that's something you never would have thought to ask about equally melodramatic songs like "Trapped" or "Mr. Nobody Is Somebody Now" because the latter tunes were so perfectly realized.

"Trail Ride," the second-most appealing track on the CD, has the same, puzzling, not-quite-tinny but not-quite-golden mix. It makes for a thin-sounding Sims' vocal, about as far as one could get from the outrageously superb vocal, deep clear bass and stinging guitar of "It Ain't a Jook Joint Without The Blues."

But although this peculiarity is carried over to some extent throughout the CD, it's not disappointing enough to deter fans starved for a little Carl Sims. God knows it's hard enough finding husky-voiced bad-boys to sing kick-ass Southern Soul. Reggie P.'s the obvious competition, but recently Reggie P. has been falling short of his vintage classics, too.

First-timers to Carl Sims' music should definitely check out the earlier stuff first. His third album, M & M Man (Waldoxy, 2001), is Carl Sim's claim to fame. The collection includes Sims' three finest songs: "Mr. Nobody Is Somebody Now," "Trapped," and a reprise of his signature tune from his 1995 debut on Paula Records, "Seventeen Days Of Loving."

Sims' output has been erratic since then, with the high points being a series of stunning blues-infused rockers: "It's Just A Party," "I Like This Place," and the indisputable latter-day masterpiece, "It Ain't A Jook Joint Without The Blues."

This CD has nothing as powerful as "It Ain't A Jook Joint" or as sweet yet strong as "Seventeen Days Of Loving," but those who know Sims' work will, I think, be sufficiently rewarded by his first studio set since 2007.

The title song itself is a natural crossover hit, with almost showtune vibes, rock guitar, Lenny Kravitz-style by Ron Johnson, a straight-arrow vocal with a near pop delivery, and full brass and female background.

And "Trail Ride," a funk duet with Renee Campbell--

"Giddy up, giddy-up
Let's ride."

--is impossible not to like after a couple of listens, with its bubbly rhythm track, bizarre humor and male-female give-and-take.

Many of the songs sound like old standards if not show-tunes, testifying to Sims' nose for good material. One of the best is "Thinkin' About You"--

"I've been thinking about you.
You've been thinking about me."

Another is "You Don't Have To Be A Star . . . to be in my show."

Sims come closest to his old mojo on the well-arranged "New Address," a ballad with an acoustic accent and a rhythm track of exceptional crispness.

"Still The One" has some of the same quality--a show tune given an R&B treatment--but is marred by trite lyrics:

"Rain or shine,
Sleet or snow,
I can't let you go."

"Sugar Daddy" belongs in the same hackneyed category, bringing nothing new to the tired old theme.

But "I Choose You," another strong melody, is distinguished by an exhilarating background chorus.

And "Go On," pegged by some as a single, is a separation song delivered in Sims' middle-emotional range. (Like "Seventeen Days Of Loving.")

"When you walk out that door,
You can't come back no more."

Happily, Carl sounds more like himself--and a little voice-over strengthens the perception. Listening to this one, you can almost sense Carl shaking off the rust.

The ballad "Just One Night" closes out the CD with a kind of urban-sounding groove. There's a nice hook chucking away in the background, and Carl seems almost back to status quo in the singing department.

All in all, it's a puzzling and somewhat disjointed CD. Once you adjust yourself to a slightly less euphonic Sims' delivery, however, Hell On My Hands grows more impressive with every listen.

--Daddy B. Nice

Bargain-Priced Hell On My Hands CD, MP3's

Comparison-Priced Hell On My Hands CD



Honorary "B" Side

"Mr. Nobody Is Somebody Now"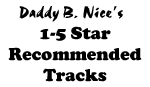 Seventeen Days Of Loving


CD: M & M Man
Label: Waldoxy






Mr. Nobody Is Somebody Now


CD: M & M Man
Label: Waldoxy






I Like This Place


CD: Can't Stop Me
Label: Ecko


Sample or Buy
Can't Stop Me




I Never Had It


CD: Let Me Be The One
Label: Waldoxy






It Ain't A Juke Joint Without The Blues


CD: It's Just A Party
Label: Ecko






Trapped


CD: M & M Man
Label: Waldoxy






Daylight


CD: Can't Stop Me
Label: Ecko


Sample or Buy
Can't Stop Me




Don't Leave


CD: Let Me Be The One
Label: Waldoxy






Hell On My Hands


CD: Hell On My Hands
Label: CDS






A Change Is Gonna Come


CD: Jesus Walks With Me
Label: Varese






I'm A Hustler


CD: I'm Ready
Label: Ecko






It's Just A Party


CD: It's Just A Party
Label: Ecko






Walk By


CD: The Last Soul Company
Label: Malaco






I Would Be Missing You


CD: It's Just A Party
Label: Ecko






I'm Gonna Tell My Wife (And My Woman Too)


CD: M & M Man
Label: Waldoxy