NEW!

Corner & Top 10


Concert Calendar
& Mailbag


Comprehensive Index


New CD Reviews


Index to Artist Guides
NEW!


Best of 2022

The Original Chart (1990-2010)

21st Century Chart (2000-2020)
NEW!

The New Generation Chart (2010-2030)
Southern Soul CD's, MP3's


Best of Pages
About the Music
About Us
Links
Home

"I'm Going To Be A Man About It"
Quinn Golden
Composed by John Ward and Raymond Moore
January 1, 2011 FEATURED ARTISTS:

Fallen Giants of Southern Soul Music (2000-2010)

**************************

See "Tidbits" below for the latest updates on Quinn Golden. To automatically link to Quinn Golden's charted radio singles, awards, CD's and other references on the website, go to "Golden, Quinn" in Daddy B. Nice's Comprehensive Index.

*************


*****************

Daddy B. Nice's Original Critique:

The producing/songwriting team of John Ward and Raymond Moore has been the career catalyst for some of the most renowned performers in Southern Soul, so it comes as something of a surprise that the recording act upon which they lavished arguably their most concentrated and sustained firepower--the late Quinn Golden---is so little known.

Though lacking the stature and star power of artists like Johnnie Taylor and Marvin Sease, Quinn Golden has quietly gone about honing his craft, in the process scoring a series of regional hits that, while not dazzling enough technically or brazen enough textually to register on the commercial R&B charts, have nevertheless been important building blocks of contemporary Southern Soul.

"Peeping In The Window," one of the few Golden songs not written by Ward and Moore, was the first of those hits. "Peeping" (from 1999's What's The Name Of That Thang, Ecko) borrows the chord progressions and also some of the flavor of Z. Z. Hill's "Cheating In The Next Room."

"I'm peeping in the window,
Knocking at the back door.
My baby won't let me in.
She says I don't live here any more."

Not only that, his "baby"--as any self-respecting Southern Soul fan could have guessed--is making love with his best friend.

2001's "Dance Party," with its calypso rhythm and harmonica-like guitar riff, is the perfect setting for Quinn Golden's typically comfortable vocal. Always content to be casual rather than spectacular, Golden wins you over with authenticity. The man is incapable of uttering a false word.

"Bottoms Up!" was the last great radio single Golden recorded before his death. If you listen closely to the melody and even the arrangement, and in particular the piano and the horn charts, you'll recognize everyone's favorite cruising-the-park song from the sixties, "Groovin'" by Felix Cavaliere and The Rascals. Golden transforms the gentle, Afro-Caribbean rhythm of the Rascals' classic into a wrong-side-of-the-tracks dance hit reminiscent of Willie Clayton's "Wiggle."

"Get your booty on the dance floor,
And move it any way you can.
So bottoms up, and get on down,
Shake that booty all around."

But your Daddy B. Nice reserves "the best of all" label for Quinn Golden's hooky and funky "I'm Going To Be A Man About It" (from A Little Sumpin' Sumpin', Ecko). In an update of Ronnie Lovejoy's "Sho' Wasn't Me," Golden's hero fesses up--yes, he cheated.

"I could have lied about it,
But, oh girl, I told the truth.
See, we had this one night thing,
And oh, girl, I cheated on you."

And Golden's hero, a less flamboyant but equally incorrigible cousin of Lovejoy's, has the same imperturbable sexuality about him that tells a woman there is absolutely no guarantee this won't happen again.

"She kept coming onto me,
By showing me her pretty, pretty legs.
Next thing I knew, baby,
We were making love in a motel bed."

--And yes, he was wrong. And yes, he's "going to be a man about it."

The truth of the matter is that we love people who do out-sized things--things we'd never dream of doing ourselves for fear of the ridicule, the pain, the sheer work or just the lack of tact. We admire these artists and "playas" precisely because they defy life's restrictions. That is why so many of us listen with such delight to artists like Quinn Golden. We want to imagine the kind of men we'd be if only we were "going to be a man about it."

--Daddy B. Nice
About Quinn Golden
Quinn Golden was born in Memphis, Tennessee. While still in his teens he began his professional career, touring with many Stax artists of the 70's, most notably Al Green, for whom he played bass and sang background vocals for many years. Golden also worked with Shirley Brown and Denise LaSalle.

Golden debuted as a solo act in 1990 with I'm Serious About Your Love on small-label Traction Records. He moved to Southern Soul specialist Ecko Records in the late 90's, and beginning with the success of "Peeping In The Window" from What's The Name Of That Thang (1999), commenced the series of CD's that form his legacy.

Golden contributed to the recordings of many Ecko Records artists, including Chuck Roberson, Lee "Shot" Williams, and Barbara Carr. His songs were featured on Ecko compilations Soul Blues Hits, Volumes 1 and 2.

Cover You With A Kiss (1998), What's The Name Of That Thang (1999), A Little Sumpin' Sumpin'(2001), On Q (2003), Bottoms Up (2003) and When The Dance Is Over (2004), all released on Ecko Records, form the backbone of the Golden catalog. The artist was felled by a heart attack on July 28, 2003.

Song's Transcendent Moment
"I'm going to be a man about it.
I ain't gonna say, 'It sho' wasn't me.'
I'm gonna be a man about it,
This time you got the goods on me."

Tidbits
1.

July 1, 2010:

The Best Of Quinn Golden is a wonderful posthumous collection, confirming what I feel every time I hear one of Quinn Golden's songs unexpectedly on Southern Soul radio. Quinn's songs have aged as gracefully and powerfully as any of the passed stars (Johnnie Taylor, Tyrone Davis, Little Milton) of recent years.

--Daddy B. Nice

Comparison-Priced The Best of Quinn Golden CD


If You Liked. . . You'll Love
If you loved Sam Cooke's "We're Having A Party," you'll like Quinn Golden's "I'm Going To Be A Man About It."
Honorary "B" Side
"Dance Party"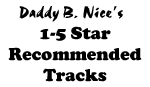 I'm Going To Be A Man About It


CD: A Little Sumpin' Sumpin'
Label: Ecko






Dance Party


CD: A Little Sumpin' Sumpin'
Label: Ecko






Bottoms Up!


CD: Bottoms Up!
Label: Ecko






I Was Cheatin' On You


CD: The Best Of Quinn Golden
Label: Ecko






Peeping In The Window


CD: What's The Name Of That Thang
Label: Ecko






Habit Breaker


CD: Cover You With A Kiss
Label: Ecko






I've Got A Schedule To Keep


CD: When The Dance Is Over
Label: Ecko






Party On The Weekend


CD: Bottoms Up!
Label: Ecko






The Way You Layed It On Me


CD: What's The Name Of That Thang
Label: Ecko






Too Late To Turn Back Now


CD: Cover You With A Kiss
Label: Ecko






When The Dance Is Over


CD: When The Dance Is Over
Label: Ecko






Can You Pop That Trunk?


CD: Bottoms Up!
Label: Ecko






Sexy Lady


CD: A Little Sumpin' Sumpin'
Label: Ecko